Yontoo is a program that can be added on to the system with users consent. However, actual behavior of this software remains unknown to user until it is installed and running on PC. The adware can install add-ons on Internet browser to exhibit advertisements once victim is log-on and using Facebook.
When user executes Yontoo, it will create a number of files under Temporary folder of Windows. It will also tweak the settings through registry modifications. After changing the registry, this adware will be able to install add-ons to Internet browsers and modifies the look of victim's Facebook account. This app that can dress-up Facebook profile is called PageRage. Additionally, Yontoo will display advertisements coming from its own server and pretend to be part of the social networking sites.
Yontoo is not a virus. Unknown to many users who got this adware, it is their sole action why the program manages to install inside the computer. The adware may come bundled with other free software that you can download from third-party web sites. Some popular programs known to be linked with Yontoo are FLV player, MP3 player, Video converter and other similar software that are multimedia related.
Once installed, the program will not infect files inside the computer. Lone payload of this program is to install an add-on and exhibit advertisements. There are no reports that Yontoo can perform severe damages once it is installed.
Screenshot Image: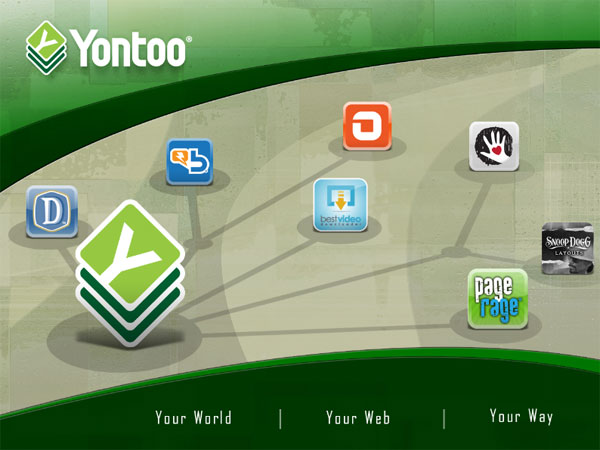 Damage Level: Very Low
Systems Affected: Windows 9x, 2000, XP, Windows Vista