Fake Interpol (Department of Cybercrime) that blocks your PC is obviously a computer threat. This malware literally execute what constitute with its warning, saying "YOUR PC IS BLOCKED DUE TO AT LEAST ONE OF THE REASON SPECIFIED BELOW".
The fake alert that almost supersedes your desktop wallpaper contains a number of lines charging you of copyright violations. In order to release the punishment, you are obliged to pay a fine as ordered in the notice. One clear indication that this is an online fraud is the method of payment. This fake Interpol department only receives payment sent through Ukash, Paysafecard, and Paypal. We are not sure yet if attackers behind this malware plans to spread it worldwide. However, indicated payment processor gives us a view that the malware is inclined to infect computers on every corner of the world.
If you observe a sign of "Interpol – Your PC is Blocked", run an anti-malware scan right away. You should not tolerate malware such as this. Likewise, you do not have to pay any ransom just to regain your access to affected computer. A couple of malware and virus scanning is sufficient to remove the fake fake Interpol – Your PC is Blocked warning.
Screenshot Image: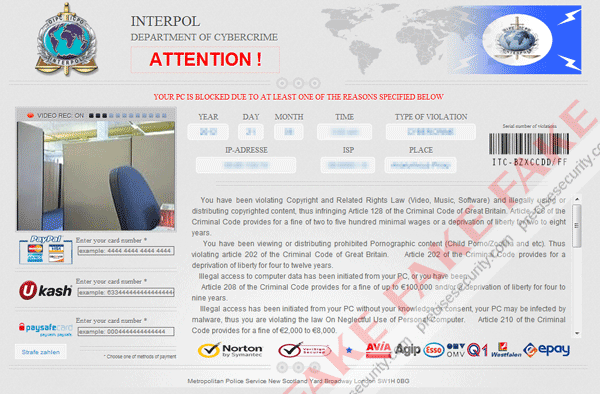 Technical Details and Additional Information:
Damage Level: Medium
Systems Affected: Windows 9x, 2000, XP, Vista, Windows 7
How to Remove Fake Interpol – Your PC is Blocked
Download Kaspersky Rescue Disk
1. Download the ISO image of Kaspersky Rescue Disk 10 (kav_rescue_10.iso) from this link.
2. Download the Kaspersky Rescue Disk Maker (rescue2usb.exe) from this link.
Create A Bootable USB Drive
3. Insert a clean USB flash drive to available slot. To record the ISO file and create a bootable USB drive, double-click on rescue2usb.exe. It will extract the files and create a folder called Kaspersky Rescue2Usb.

4. Kaspersky USB Rescue Disk Maker should run after the extraction. If not browse the Kaspersky Rescue2Usb folder and run the rescue2usb file.
5. From Kaspersky USB Rescue Disk Maker console, click on Browse and locate the file kav_rescue_10.iso.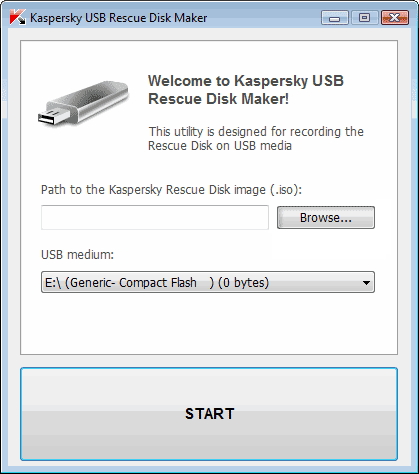 6. On USB Medium, select the USB drive you wanted to make as bootable Kaspersky USB Rescue Disk. This will become a bootable virus scanner.
7. Click in Start to begin the process.
8. When the process is complete, it will display a notification message. Your tool to remove "Interpol – Your PC is Blocked" virus is now ready.

Boot The Computer From The USB Kaspersky Rescue Disk 10
9. Since "Interpol – Your PC is Blocked" virus uses a rootkit Trojan that controls Windows boot functions, we need to reboot the computer and select the newly created Kaspersky USB Rescue Disk as first boot option. On most computers, it will allow you to enter the boot menu and select which device or drives you wanted to start the PC. Refer to your computer manual.
10. If you successfully enters the boot menu, choose the USB flash drive. This will boot the system on Kaspersky Rescue Disk. Press any key to enter the menu.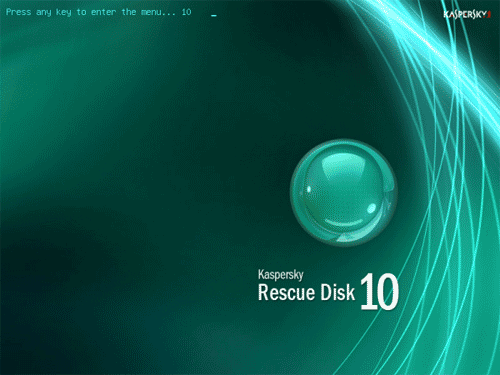 11. If it prompts for desired language, use arrow keys to select and then press
Enter
on your keyboard.
12. It will display
End User License Agreement
. You need to accept this term to be able to use Kaspersky Rescue Disk 10.
Press 1
to accept.
13. The tool will prompt for various start-up methods. We highly encourage you to choose Kaspersky Rescue Disk Graphic Mode.
Remove "Interpol – Your PC is Blocked" virus Using Windows Unlocker
14. Once the tool is running, you need to run WindowsUnlocker in order to delete registry that belongs to "Interpol – Your PC is Blocked" virus. On start menu located at bottom right corner of your screen, select the K icon or select WindowsUnlocker if it is present on the Menu.
15. Select Terminal from the list. A command prompt will open.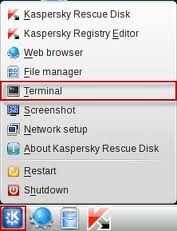 16. Type
windowsunlocker
and press
Enter
on your keyboard.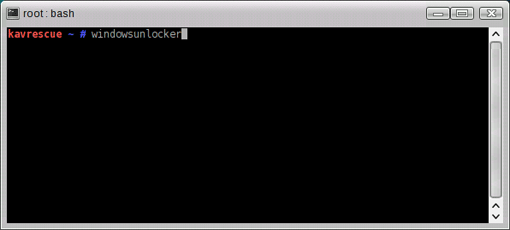 17. From the selection,
choose 1 - Unlock Windows
to remove "Interpol – Your PC is Blocked" virus. Use
up/down
arrow on keyboard to select and press
Enter
.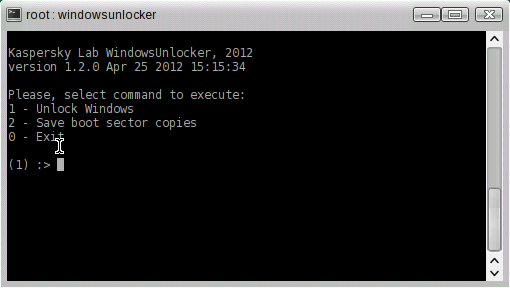 18. This utility will start removing any components that blocking you from accessing the computer. It will display a log file containing actions performed on the infected computer like deleted infected file and removed registry entries.
19. After removing components of "Interpol – Your PC is Blocked" virus. You need to scan the system using the same tool. On start menu, select Kaspersky Rescue Disk.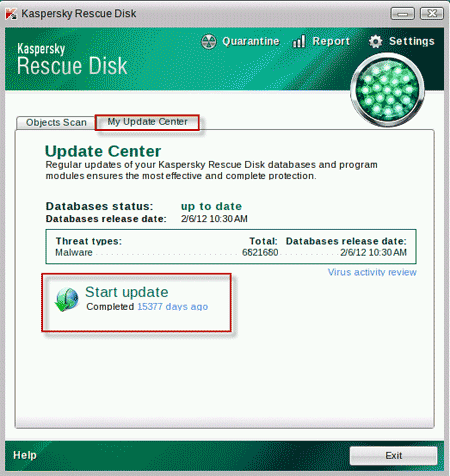 20. Be sure to update the program by going to My Update Center tab. Click on Start update.
21. After the update, go to Object Scan tab and thoroughly scan the computer to locate other files that belong to "Interpol – Your PC is Blocked" virus.
22. Restart the computer normally when done.