Other than an unreliable internet connection, nothing is frustrating like getting pop ads when surfing the internet. It is even more annoying when you cannot close the pop ad or skip ads while watching your favorite cat videos on the internet. Besides the frustrations and annoyance, pop ads can be a threat to your security. That is if they come loaded with malvertisement, which in turn will inject malware into your device. Additionally, the more the pop ads, the more device resources are used such as a significant amount of bandwidth. If you are fed up with ads and you want to get rid of them, the best way is to use Adblockers.
Table of Content
Pros and Cons of using an Ad Blocker to stop pop-up ads
The Pros:
No more frustrating pop-up ads
Faster website load times
Ensures your device is safe from malware
Conserve bandwidth that would have been used by ads
Claim back resources used by ads such as CPU usage, and battery life of your device
The Cons:
Ad Blockers can break some websites
Some ad blockers have an exception list for ads
What is an Ad Blockers?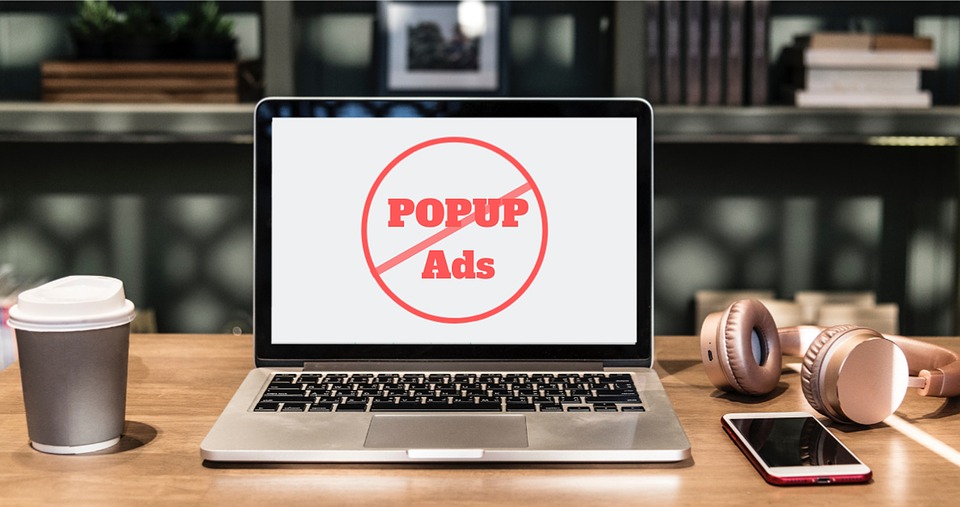 As the name suggests, an ad blocker is a software that stops ads from showing up, displaying, popping up, and even playing. Depending on the design, an ad blocker can block system-wide ads or browser-based ads. To effectively get rid of ads, an ad blocker implements various methods. The most common one is filtering the website content for ad scripts, and checking them against the database of ads it is meant to block. Some adblockers inject scripts known as element hiders into websites to hide the ads, and others use communication blockers to block ads requests from reaching the servers that serve the ads.
Types of ad blockers
Depending on the methodology used, platform, or kind of ads, pop up ad blockers can be classified as highlighted below.
Browser ad blockers: Nowadays, browsers have the inbuilt capability of blocking many ads such as countdown ads, video playing ads, pop up ads, sticky ads and sound playing ads. Depending on the methodology used and the browser, browser ad blockers may be effective or not when blocking various ads.
Extension ad blockers: Extensions add more functionalities to browsers. Extension ad blockers are the most common preferred ad blockers, and they are more effective than the browser inbuilt ad blockers. Extension ad blockers block most types of ads and come as free versions or premiums depending on the developer and functionality they offer.
Application/system-wide ad blockers: This type of ad blockers come as a program that you install on your device. Application ad blockers are more advanced, and they offer more functionality. Unlike extension ad blockers that only block ads in browsers, application ad blockers go a step further to block ads in applications. These types of ad blockers may employ tactics used by VPN ad blockers.
Router/network ad blockers: These ad blockers block ads by filtering the network traffic flowing through a device. Generally, the most preferred method by these types of ad blockers is a DNS filter. This method blocks adware servers from sending ad traffic. Network ad blockers can also double as system-wide ad blockers.
VPN ad blockers: Some VPNs come with special inbuilt features for blocking various types of ads, including pop ads. Besides the special features, VPNs also use content filtering to ensure ads, trackers, and cookies do not follow you across the web. To use these types of ad blockers, you must use the VPN. This gives you an added advantage as the VPN will protect your online traffic from prying eyes. Hence the VPN keeps you secure, private and with no ads.
To get the best results, we recommend you combine or use more than one adblocker to effectively get rid of pop up ads. This is because some adblockers might be specialized for some ads, or even some persistent ads may slip through your preferred adblocker. With a combination, it will be hard for an ad to slip through. Some combinations may bring some problems with the websites, but this is not often.
How we choose the best Ad Blockers to Stop Popup Ads?
There are a plethora of ad blockers out there and getting the best can be a hard task. To make your work easier, we did the hard job and came up with best ad blockers. Here are some factors we considered when choosing our list of best adblockers to stop pop up ads.
Ability to blocks lots of pop ads and other various ads
Positive reputation from user insights
Compatibility with popular browsers/operating systems
Fewer website load times
Ability to render websites correctly
Updated regularly
Cost – free without limitations/premium and worth the value of your money.
Best Ad Blockers to Stop Popup Ads in 2019:
Ad Block – Browse better without ads

Platforms/Browser: Chrome, Firefox, Opera, Edge, Safari, iOS, Android
Cost: Premium version starts at $29.99 per year with a free version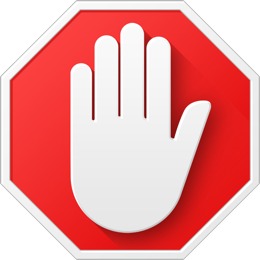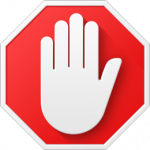 This top-notch open source ad blocker stops most ads, including pop up ads. Its streamlined blocking ability does not break webpages, and it reduces the load time. Besides blocking pop up ads, Ad Block is effective in getting rid of other types of ads such as banners, sidebar ads, pop-unders, and video ads from various video sites among others. This adblocker also can block malicious ads, scams and other malware such as crypto miners. The free version allows some accepted non-intrusive ads. That is what keeps them in business. There is also a premium version that comes with a 60-day money-back guarantee.
To get started with Ad Block, all you need to do is install the extension on your browser. For smartphones, you can get the extension form the respective stores. Ad Block sports a nice interface with various settings that you can tweak to your preference. You can block ads by URL, allow some ads to show, subscribe to pre-made filter lists, whitelist some video channels and even create custom filter lists. You can also turn off the accepted no intrusive ads option.
Pros:
Blocks various types of ads
Trusted by many users
Protects you against malware
supports popular browsers
Ability to use and create custom filters
Cons:
Allows non-intrusive ads by default
Some settings are not effective
Ad Blocker Ultimate – Gets rid of all annoying ads

Browsers: Chrome, Firefox, Opera, IE, Safari, Yandex
Cost: Free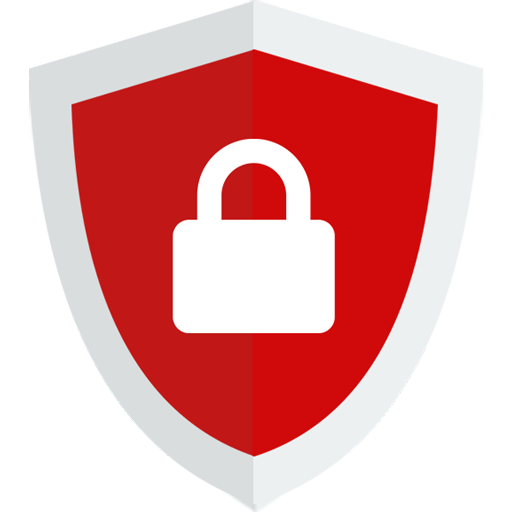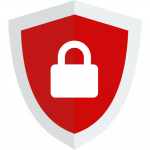 Ad Blocker Ultimate is one of the best ad blockers that gets rid of most ads such as pop-ups, pop-unders, YouTube ads, overlay ads, interstitial page ads, and many unwanted ads. Unlike other adblockers, Ad Blocker Ultimate does not have an excluded whitelist of websites for accepted ads, and hence it does not allow non-intrusive ads. Ad Blocker Ultimate is free, open-source, and kept running by donations from users. Developers can contribute by adding a feature or fixing bugs via their GitHub page.
Installing and using Ad Blocker Ultimate is a straightforward task. It has a simplistic interface loaded with features and settings. Users can create custom filters, whitelist domains, and use pre-configured filter lists. Its icon also lets you see how many ads have been blocked.
Pros:
strict ad blocking policy
supports popular browsers
minimalistic interface
easy to use
Cons:
It can affect browsers' performance.
Adaware Ad Block – The fast and safe way to block ads
Browsers: Chrome, Firefox
Cost:Free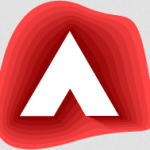 Adaware Ad block is a product from Adaware, which is popularly known for Adaware antivirus. The Adaware ad blocker is robust and reliable. Besides blocking pop up ads, it is also suitable for blocking banner ads, video ads, and trackers. It also provides cloud level antivirus protection. Its blocking method speeds your browsing experience and does not affect performance.
Adaware Ad block has an intuitive interface and which offers minimal settings that can be customized. Users can add their custom list for whitelisting certain websites, and it has an exception list that allows ads from publishers that work with Adaware.
Pros:
2 in 1 protection; ad block and antivirus
Blocks most ads
Simplistic and easy to use
Protects from malware
Protects against phishing attempts
Cons:
Has an exception list
Minimal settings
AdLock – The most functional Ad Blocker
Platforms/Browser: Chrome, Safari, Windows, Android
Cost: Starts at $36 per year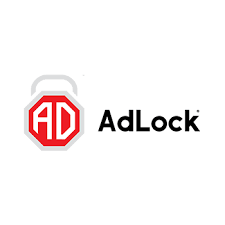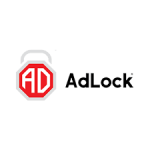 AdLock comes both as an extension for Chrome and Safari and as a system-wide application for Windows and Android. This ad blocker uses the easy list technology filters, HTTP filters, and a VPN filter, which are very effective in getting rid of browser ads, including pop up ads, video and sound ads, and sites that appear not to be secure. Besides blocking browser-based ads, the AdLock application also blocks application-based ads and offers protection against phishing attempts and spyware. Unlike other ad blockers, it is only the extensions that are free to use. The premium application ad blocker offers a 30-day money-back guarantee, after which users are required to pay yearly. There is also an option in which you pay once. The catch, you cannot use the license on another device.
To get started, you need to download the AdLock application from the website. For android, it is not in the play store, and you have to install it manually. The chrome extension is readily available on the chrome store. It is easy to use the AdLock extension; the application, however, requires some minimal tech skills.
Pros:
Powerful blocking abilities
The application blocks all types of ads
Available as an extension and an application
Supports other platforms besides browsers
Blocks other malware and trackers.
Cons:
You need to pay for premium functionalities
The browser extension doesn't block all ads
Ad Guard – The most advanced Ad Blocker

Platforms/Browser: Chrome, Firefox, Opera, Edge, Safari, Yandex, Windows, Mac, iOS, Android
Cost: Starts at $29.88 per year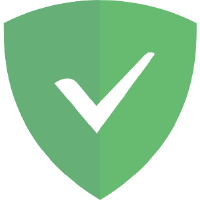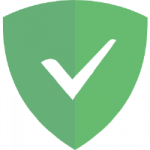 Ad Guard is a premium ad blocker that claims to be the world's most advanced ad blocker for good reasons. This adblocker is compatible with all platforms, offering both browser extension and system-wide applications. Between the two variants, the system-wide ad blocker gives you more options and blocks all types of ads. The system-wide ad blocker comes with a two weeks free trial for desktop devices, a week for Android, and a pro version for iOS. The premiums also come with a 60-day money-back guarantee, and there is an option for buying a lifetime license.
Ad Guard adblocker blocks pop-ups and other ads such as video ads, interstitial ads, text ads, banner ads, and floating ads. It also uses element blocking to get rid of unwanted elements. The adblocker also stops tracking systems, and other malware such as spyware, and adware. One of the best thing about this ad blocker, it gives you the ability to circumvent websites that detect ad blockers. Ad Guard has an intuitive interface across all devices. Settings and features are easy to use and understand.
Pros:
Cross-platform
Blocks all adds
Stealth mode – Ad block circumvention scripts
Has a parental control feature
Anonymous browsing
Offers protection against phishing and malvertising
Cons:
Somewhat pricey
Heavy impact on performance
FAQ
What is the difference between extensions ad blockers and desktop adblocker?
Extension ad blockers only deal with browser-based ads. Desktop/system-wide ad blockers get rid of ads in various applications, including those of the browser. Desktop/system-wide ad blockers are also more advanced, more effective and have more features and functionalities.
What is whitelisting?
This setting allows some websites to show ads. It is effective for trusted websites or sites that cannot open when an ad blocker is activated.
Can adblockers break websites?
Some websites may not render correctly if an ad blocker stops most scripts from loading. In addition, some sites won't show their information if they detect an ad blocker is activated.
Can I use multiple ad blockers?
It is recommended to use multiple adblockers to achieve the intended results. This is because some ad blockers are specialized in blocking some ads and in this case, some ads may slip through.
Is it illegal to block ads?
It is totally fine to block ads. This is because of various risks associated with them, such as security threats, online tracking and also they are frustrating.
Conclusion
Pop up ads pose a security risk of spreading malware, tracking your online habits, and consuming your device's resources. Additionally, they result in a bad browsing experience, which in turn leads to frustrations. To get rid of this menace, select any adblocker or combine two or more ad blockers from the list above. In doing this, you will get rid of pop up ads as well as protect yourself from online threats.