Online threats and attacks are always on the rise, and it is vital to have the best protection on your device. Anytime you surf the internet; your device is subjected to a number of malicious activities, malware, and other cyber-attacks.
Most of the time, online threats and attacks aim to destroy or steal your data with or without your knowledge. Others utilize your device's resources for malicious gains. One of the ways malicious actors propagate their attacks is by unauthorized access. To protect your device from such attacks, the first line of defense is to use a firewall. In this post, we will explain what a firewall is, how a firewall works and look at some of the best firewall protection software.
Table of Content
Pros and Cons of using a firewall
The Pros:
The first line of security
Protection against unauthorized access
Protection against malware
Monitor internet traffic
Regulate internet access
What is a firewall, and how does it work?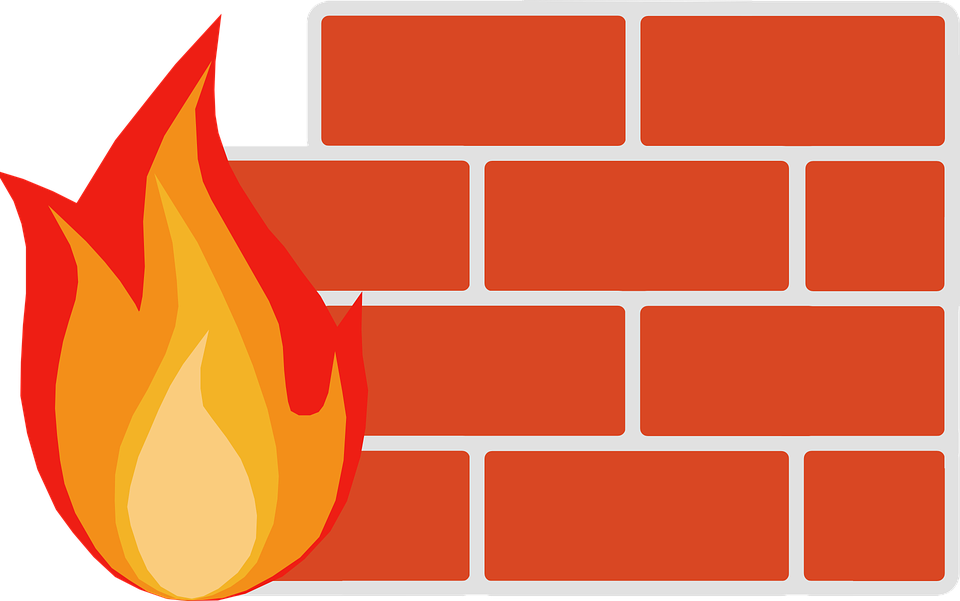 A firewall is a security system with a set of predefined security rules that are used to control network/internet traffic in and out of a device. Using the set of rules, a firewall monitors analyzes and determines/controls what traffic should be outbound or inbound. For instance, a firewall can be used to restrict access to specific resources on a network/internet or sending data to the internet. At the same time, the firewall can restrict external entities on the network/internet from accessing a device.
When implemented correctly, a firewall accrues many benefits. Some of them include preventing malware from infecting a device via a network, restricting apps and programs from sending data to outside parties and also preventing unauthorized external access. Hence, a firewall protects devices against cyber-attacks while preventing sending sensitive data outside a network – killing two birds with one stone.
To monitor and control network traffic, a firewall works by using various mechanisms to implement the predefined set of rules. The methods include; application-layer filtering, packet filtering, proxy service, and stateful inspection. Firewalls are also classified according to the above methods. Other firewalls can implement two or more of the above techniques to create an impenetrable line of defense.
How we choose the best Firewall Protection Software?
Choosing the best firewall protection software can be a hassle. At times, you might get a good one, or by bad luck, you get a bogus firewall. That is not a problem for us. Over time, through vigorous testing, we have developed criteria for choosing the best firewall protection software, here is what we consider:
Features – the firewall should have some of the best features. Preferred features include the ability to identify and control threats, prevent intrusion, have cloud-based threat updates, a sandbox and integrate well with the environment. It should also include complementary security and privacy features such as antivirus, load management and VPN.
Security functionalities – the best firewall should be reliable, robust and have excellent performance in terms of, analyzing and filtering traffic, there's should be no holes in the firewall, should give an alert when there's an unauthorized access attempt, and also automate tasks.
Pricing and plans – cost is a crucial aspect that determines whether you will buy a firewall or not. Enterprise firewalls cost a lot while firewall for personal use is less expensive and sometimes you can get one free. The features and functionality of a firewall also influence the cost factor.
Best Firewall Protection Software 2019
Here is a detailed list of the best firewall protection software:
Comodo Firewall – The best personal firewall

Platform: Windows
Cost: Starts at $7.99 with an antivirus, free version available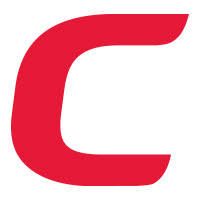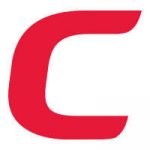 Comodo is a top-notch firewall from the Comodo cybersecurity company. This firewall offers impeccable performance; it is robust, and reliable with a ton of features. The firewall uses a prevention-based method and a powerful packet filtering mechanism to keep your device secure.  This ensures threats are detected and prevented before wreaking havoc on your device. Comodo firewall uses artificial intelligence and behaviour models to profile how best to protect your device from attacks and suspicious activities. Some of the Comodo best features include; a rating scan, a sandbox, a kill switch, virtual internet browsing via Comodo browser, an ad blocker, a custom DNS server, game mode and many more. The rating scan is useful is you suspect there is malware in your device. This feature will scan all your processes and tells you if they are trustworthy. The sandbox tests new programs if they have malware.
Getting started with Comodo firewall is a straightforward task, right from installation to using the firewall. Its well-organized interface presents the functionalities and components in an easily accessible way. The firewall uses three modes for protection. They include; Block all – no traffic goes through, Safe mode only allows traffic from applications marked safe by Comodo and lastly, training mode – this mode permits traffic from applications allowed by the user. It is easy to add apps, create rules and control permissions. It is suitable for both novice and advanced users. Although the free version has no restrictions, the paid version provides total protection as it includes the Comodo antivirus.
Pros:
Uses Prevention-based technology
Uses Default Deny Protection
Securely filters traffic, apps and processes
Supports secure browsing and sandbox
Uses AI to learn your pc habits
Automatic updates
Cons:
Vulnerable to exploit attacks.
You must enable automatic sandbox.
Zone Alarm – A powerful first line of defense

Platform: Windows
Cost: Starts at $14.95 per device/yearly, free version available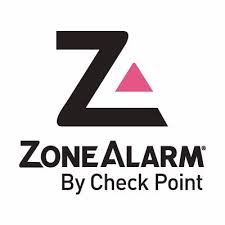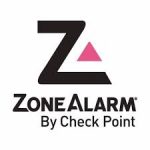 Zone Alarm is also a top-notch firewall that is preferred by both novice and advanced users. This personal firewall has been around for quite a while, and in that time, it has garnered positive reputation. Although being a lightweight on performance, Zone Alarm has essential features that make it a reliable firewall. The best thing about Zone Alarm firewall is the ability to work with other antiviruses, firewall and other security tools. Besides being a firewall, Zone Alarm offers browser protection, identity protection services, real-time security updates from Defense Net, and protection against threats on both public and wireless networks. The pro version provides an anti-phishing chrome extension and shields the operating system during start-up.
Zone Alarm firewall implements a two way and an advanced firewall mechanism. This makes it protect your device proactively against outbound and inbound attacks. In full stealth mode, this firewall makes you invisible to malicious people, and the kill control feature protects you by disabling malicious programs. Zone Alarm also can detect zero-hour outbreaks, protect your device against advanced attacks on raw data, COM and SCM ports, and also monitors programs and services for suspicious behavior.
Installing and using Zone Alarm is an easy task. You can download the free version or opt to buy the pro version or the antivirus with the firewall. The pro version offers more protection, features, and comes with a 30-day money-back guarantee. The firewall sports a simplistic interface with well-organized features and functionalities.
Pros:
Full Stealth mode
Defense Net security updates
Early Boot Protection
Offers Zero-hour Protection
Has identity protection
Integration with other firewalls/security programs.
Cons:
Vulnerable to exploit attack.
Highest security settings give false positives.
Glasswire – A firewall with a network monitor

Platform: Windows and Android
Cost: Starts at $39, free version available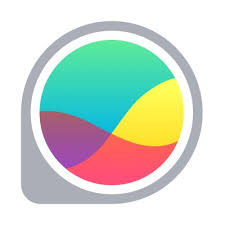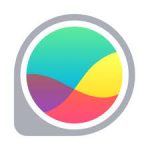 Glasswire is a network security monitoring tools with an inbuilt firewall. Similar to other top firewall software tools, Glasswire firewall offers reliable performance. It also proactively ensures that your device is not impacted by network threats. This firewall has tons of features that give your device the impeccable protection it needs against attacks. Being a network security monitoring tools, Glasswire keeps track of what apps are using your network bandwidth and gives you an alert when a new app tries to access the network. Besides network monitoring, Glasswire Firewall can also detect malware, apps that are taking lots of traffic and programs with suspicious behaviour. The firewall also alerts you anytime there are network changes or when they are unusual changes to your apps.
To get started with Glasswire, all you need to do is download and install Glasswire free firewall; you can also opt to choose the pro version as it offers premium features. Glasswire has an intuitive interface with fluid navigation. Features such as graph, usage things, alerts and firewall and neatly arranged on the top part of the application. The graph is one of the best interface features of Glasswire. It visualizes the network usage by various apps. The usage tab shows more granularity, and it is easy to know where apps have been sending or receiving traffic from. The firewall tab offers settings to set what apps or process will use the network, what profiles to use and the host IP addresses of your apps.
Pros:
Simplistic and easy to use firewall.
Protection against malware.
Wi-Fi evil twin detection.
Visualized network and data usage monitoring.
Lockdown mode.
Remote server monitoring
Cons:
Fewer customizations
More of a network tool than a firewall
Tiny Wall – A non-intrusive firewall

Platform: Windows
Cost: Free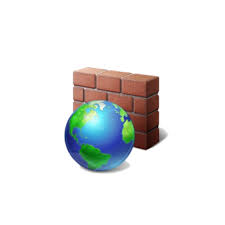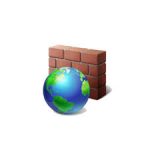 Tiny wall is a free firewall with no ads, limitations or even paid upgrades that sorts to address problems with Windows' inbuilt firewall. Tiny wall is more of a firewall controller utility with more advanced features that is easy to use by both advanced and novice users. This lightweight firewall utility does not affect performance as it relies on windows built-in firewall. Tiny Wall is non-intrusive, convenient and provides safe operation as it does not install drivers or kernel components.
Tiny wall has a simplistic and minimalistic interface with easily accessible features. Some of its features include the ability to whitelist apps in multiple ways, lockdown mode, and firewall-tampering protection. Tiny Wall also offers support for timed firewall rules; host files protection and various modes of protecting your device. The modes include; normal protection, block all, allow all, and learning mode. Tiny Wall also works seamlessly with other antivirus and firewall software.
Pros:
Easy to use
Great customization options
No intrusive alert pop-ups
Various firewall modes
Great auto-learn feature
Cons:
Vulnerable to exploit attack.
Firewall utility
Antivirus solutions with firewalls for better protection
Most of the above firewalls are vulnerable to exploit attacks. Good thing, they are also compatible with other antivirus/antimalware tools. Coupling the firewalls with reputable antivirus/antimalware solutions such as Malwarebytes, Kaspersky, Bitdefender, among others, will ensure that your device has complete protection. Besides exploit attacks, software firewalls have a network position disadvantage. That is, they need to scan network traffic that has already reached the system, and at times, it can be too late as malware can sip through. An antivirus will help deal with malware and other threats that have escaped the firewall reach. Also, some of the reputable antivirus solutions come with inbuilt firewalls, and hence they offer more protection.
FAQ
Is it safe to use my Windows firewall?
Windows inbuilt firewall offers limited functionalities. It is also vulnerable as applications with enough privileges can punch holes through it. It is therefore advised to complement it with another firewall.
Do I need a firewall for my Mac?
Mac desktops and devices are not vulnerable to firewall threats, as the operating system is similar to the UNIX operating system. This system is not that vulnerable to threats, the same, however, cannot be said about the Windows OS. If in doubts, you can enable the inbuilt Mac firewall from settings.
Can cyber criminals hack my firewall?
Robust and properly configured firewalls are hard to hack. Generally, a firewall is designed to protect against unauthorized access from inbound and outbound traffic. To hack a firewall, a cybercriminal needs to use other ways that can help social engineer you to allow access. Some malware can also alter firewall settings, and this is why you need to couple your firewall with a reputable antivirus/antimalware solution.
Do I need hardware firewalls if I have software firewalls?
Hardware firewalls are better since they have a network position advantage. They are suitable for enterprises and a large number of devices, they also offer impeccable performance, speed and they are expensive and hard to configure. Others do not offer the required reliability such as the ones in routers. This is where software firewalls help as they offer granular control.
Conclusion
Unauthorized network access can wreak havoc on personal devices as well as networked devices. Malicious people can use an unsecured network to propagate malware, steal data or even corrupt and delete various information. This is the sole reason why you should use firewalls on your devices. Firewall offers the first line of defense against network threats.