The recent spike in cyber threats necessitates having a reliable Internet Suite on our devices. Mobile devices and computers form the backbone of our digital life. As such, it is only fair that we ensure they are secure from the ever-evolving internet threats. With a comprehensive Internet security tool, we don't have to worry about our digital life.
Table of Content
What is an Internet Security Suite?
Internet Security Suites (ISS) are a collection of internet-tailored tools and services that protect against internet attacks. ISSs ensure your device is protected from adware, ransomware, viruses, and any other cyber threats. All these services are hosted under a single interface. The user can access and manage any of the services without switching to different software or application.
There are several Internet Security tools available on the market, each with different features and pricing. One may easily get caught in a dilemma deciding which is the best. To save you the trouble, we have compiled a list of the top internet security tools in the other section below.
Antivirus vs. Internet Security Tools
Most people think that internet security tools are the same as antivirus. Sure, both offer protection, but the two are distinct. It does beg the question, what is the difference between the two?
Antivirus, as the name suggests, basically offers protection against computer malware, specifically viruses. Internet Security Suites, on the other hand, provide enhanced security to your device. Internet security tools carry all the protection and security features you need to ensure your device & data is safe. You don't have to get an ad blocker, firewall, anti-spam, parental control software or even VPN services independently.
You can have all these tools by going for a comprehensive internet security suite. For this reason, most companies do brand their Internet Security Products as 'suites.' This highlights the difference between antivirus and internet security tools. Another difference between the two lies in the number of user licenses supported. For most antivirus software, only a single user license is provided – to protect one device. With most internet security suites, you get three or more user licenses.
In addition, they are also compatible with mobile devices. This allows you to have all your devices protected with the same tool. Unlike antivirus, Internet Security Suites may offer protection against other forms of malware such as adware and spyware. Note that, their all-encompassing nature means they draw more of your device resources compared to antivirus software.
As often as not, most security providers offer a free version of antivirus software but hardly provide the same when it comes to internet security suites.
What exactly does the internet security suite encompass?
Internet security suites come with more advanced tools compared to conventional antivirus software. Different vendors will include varying additional tools to their internet security products.
The most common extras, however, include password managers, system scanners, firewalls, internet filters, and parental control tools. It goes without saying; the suite costs more than antivirus software.
Here are the best internet security suites
1.      Kaspersky Total Security
Pricing: $49.99 yearly for one device
Maximum devices supported: 10
Supported platforms: Android, iOS, macOS & Windows
Kaspersky is a popular and highly reputable player when it comes to web security. When you take a closer look, Kaspersky does indeed offer one of the best protection packages. The Total Security tool from Kaspersky Labs offers you robust protection again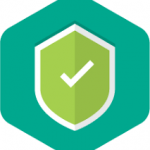 st any internet attacks. Beyond the core functionality, it promptly blocks malicious websites and applications.  It goes further to scan your emails and notifications for any corrupt links, attachments or phishing messages.
It also comes with a back-up service, which ensures you always have a back-up of valuable data. Another exciting feature from Kaspersky's Internet Suite is the file shredder which allows you to dispose and get rid of any files securely.
The password manager service lets you have all your passwords under an umbrella for easy access and management. Kaspersky also included parental controls and a VPN tool, which enables you to surf the internet anonymously.
The user interface is simple, and one can quickly get around it without any help.
There is a cheaper alternative to Total Security – Kaspersky Internet Security. It lacks some of the premium features but isn't that what compromise entails? All the same, Kaspersky Total Security is a reliable, user-friendly and ideal choice.
Pros
It makes use of the same award-winning antivirus engine incorporated in the company's premium products.
It comes with an adaptive technology that ensures it adjust to your digital life to deliver even better protection.
Offers you different flexible scan options, i.e., full, quick, and custom scans. You can schedule the scans depending on your personal preference.
It provides personalized security alerts regarding any threats and harmful settings.
Cons
Although Kaspersky comes with several useful features, some are very limited
You need a Kaspersky account to use their services
2.      McAfee LiveSafe
Pricing: $44.99 yearly
Maximum devices supported: Unlimited devices
Platforms supported: Android, macOS, Windows, and iOS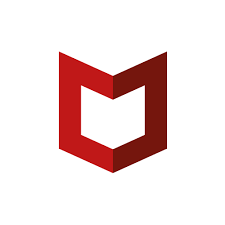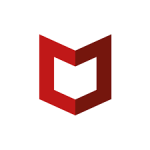 Second on our list, is an equally trusted and household name- McAfee LiveSafe. This intel-owned tool does an impressive job when it comes to web protection. It is designed to be user-friendly and packs several services to help secure your digital life.
Just like Kaspersky's Total Security, the package includes parental controls and password management. It also comes with anti-spam as well as an identity protection tool. The website scanning service scans your web activity to ensure you don't click on a malicious link.  McAfee will then save and show you an exhaustive report of the threat on the dashboard. The report will include the type of threat and any sites associated with the threat. Using an icon next to your search results, McAfee will inform you whether a site is safe or not.
Even with the few downsides, McAfee LiveSafe is an excellent protection tool for your devices. In the case of a threat or attack, McAfee will stop it and implement a suitable fix. It could be either quarantine or completely removing the threat.
Pros
Provides a guarantee when it comes to virus removal
Has several impressive features
McAfee offers unlimited user licenses
Cons
Can cause your PC to slow down especially during scans
Lacks webcam protection
3.      Bitdefender Total Security
Pricing:  $44.99/year
Supported devices: at least 5 but can allow 1o
Supported platforms: Android, macOS, Windows, and iOS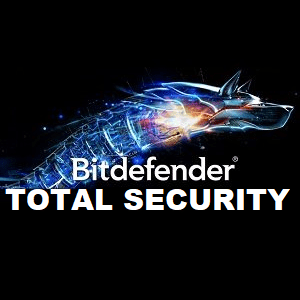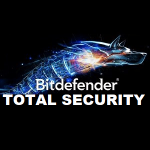 Bitdefender's Total Security package is another first-rate security solution. It packs an assorted range of web protection tools, including secure browsing, password management and anti-spam. The effectiveness of Bitdefender's Total Security explains why it consistently features in the top security charts.
It also comes with a battery management mode and a VPN service. Other additional utilities include ransomware protection, system optimization, webcam protection, file encryption & shredding, and Wi-Fi protection.
If you are looking for a well-packed protection suite with manifold features and cross-platform protection, Bitdefender's Total Security is precisely it. The low-end package – Bitdefender Internet Security is equally good but lacks some essential features. This includes a 2GB online storage available on the premium package.
Bitdefender offers a one month free trial period for its Total Security package.
Pros
It is lightweight
It is fast and very accurate
Has an option to have it remotely installed for you
It comes with 2GB online storage to be shared between the protected devices
Cons
Limited iOS support
Some of the tools offered are not available on mobile devices
4.      Avast Premier Security
Pricing: $69.99 for 1 device & $89.99 for 10 devices
Maximum supported devices: 10 devices
Platforms supported: Android, macOS, Windows, and iOS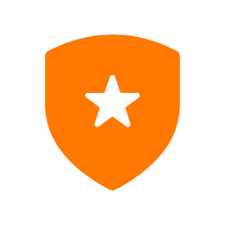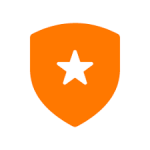 Avast Premier features a utilitarian collection that offers ransomware protection, anti-phishing service, webcam shield, file shredder, and a firewall. You also get a VPN service for traceless browsing.
For a performance boost, Avast Premier offer driver updates as well as a clean-up tool. The lack of a parental control feature is a huge let-down seeing that it a fundamental inclusion for most of the other internet security suites.
On the brightside, Avast Premier does come with a free trial version. You can alternatively opt for the mid-tier Avast Internet Security package if you feel that Avast Premier contains extra redundant features. However, you will have to part with features such as webcam shield, file shredder, and software updater.
Avast Premier is an effective internet security suite capable of delivering solid protection to your devices.
Pros
Affordable subscription plans
Easy to use
Has a free trial version
Cons
Lacks a Parental Control feature
Has incessant pop-ups and can install other applications
5.      Norton Security Premium
Pricing: $99.99 per year
Supported devices: 5
Platforms supported: Android, macOS, Windows, and iOS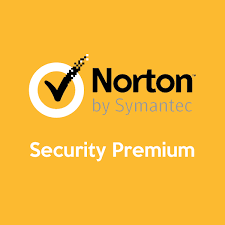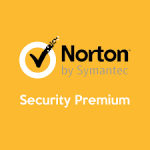 Norton is no new name when it comes to web protection tools. Like the tools mentioned above, Norton Security Premium comes with parental control, malware scanner, and identity protection. It also has a useful mobile feature – for Android specifically- that notifies and warns the user of any suspicious applications.
On the downside, however, Norton Security Premium lacks useful features like a password manager and a system optimization tool.
Pros
Gives you a virus removal guarantee
It comes with 100GB online storage
It offers a one-month free trial version
Cons
It lacks a system optimization tool as well as password managers
Conclusion
With most of our lives centered on mobile devices, PCs and the internet, security tools are essential. Failure to protect these devices can lead to loss of valuable data and money in other cases, not to mention the expenses you will incur fixing the breach. Using any of the tools listed above you can easily safeguard your device from the internet threats.
FAQS
What should I look for in an Internet Security suite?
When looking for a reliable internet security suite, it is advisable to settle for one that suits your needs. Most of the internet security suites offer similar features with only a few being different. These different extra features usually determine which tool will be perfect for you. In the case you are concerned about a specific malware say spyware, check to see that the tool you choose has prevention measures against that malware type. It is also important to factor other aspects, such as firewall and identity protection. Another important consideration is the number of devices you need to protect altogether. Other vital things to keep in mind are usability, interface and the overall impact on the performance of your system.
Can I create my own free Internet Security suite?
This remains to be a frequently asked question, and the answer is yes. You can create your internet security suite using the most suitable and available free products. However, it will mean that you have to handle the load of work by yourself. To say the least, the processing of finding the best tool for each category, starting from firewall to parental control, is tedious. Besides, with each component you add to your suite, the more complex and heavy your suite will be. This, in turn, means that it will use up more of your system resources. This is why most people choose to use premium Internet security suites that come as a single package.
What should internet security software come with?
There is no defined list of tools and services that should be included in internet security suites. The basic ones include malware protection tools to keep your data secure, VPN services for untraceable browsing, system scanner, parental control to ensure your kids only see the online content that is good for them, firewall to shield your device from network attacks, password manager and system optimization/performance boost tools – clean-up and tune-up tools.
How much will an internet security suite cost me?
Vendors price their internet security tools differently. On average, effective internet suites have a yearly subscription of anywhere between $35 and $90. Yes, they cost more than antivirus, but that is because they offer enhanced protection. You can opt for the mid-tier packages of the same tools to get more protection than that provided by basic antivirus programs. Mid-tier packages also offer additional services, although not as much as premium packages.