Identity fraud has been a growing concern over the past few years, with millions of people falling victim to this injustice. For instance, in 2018, over 14 million victims lost $16 billion to identity theft- according to Javelin Strategy & Research. With such figures, it is fair to be concerned about the safety of your identity and other related information. There are several ways to ensure you don't become the next victim of identity theft. In this article, we will take a look at the best identity theft protection tools. But first, it's important to understand what exactly identity theft is and all that revolves around it.
Below is a guide on everything you need to know about identity theft, protection, and the best tools to use.
Table of Content
What are the Pros and Cons of Identity Theft Protection Tools?
Pros
Get real-time alerts on suspicious actions
Credit Bureau Monitoring
Identity Recovery Guarantee
Credit Report and Score
Resolution Guarantee
Dark Web Internet Monitoring
Cons
Pricey
Only monitors identity theft
What is identity theft protection?
Identity theft protection is a security measure that serves to beshield your personal identifying information. It acts as protection and insurance for your data. It is impossible to safeguard all your data all the time. Therefore, when identity theft occurs, the protection company takes upon itself to restore your information and cover any losses as a result.
Today, there are many companies offering identity theft protection services. For this reason, it can often get confusing when choosing the right tool.
Identity Theft Examples
Identity fraud takes different forms, mostly depending on the malicious motive behind them. Here are some of the common types of identity theft:
Financial identity theft
Criminal identity theft
Synthetic identity theft
Social security identity theft
Child identity theft
Medical identity theft
'The deceased' identity theft
Phishing
The list, while long, doesn't include all the identity theft forms. Note that new forms keep emerging each time.
Do you need the services of an Identity Theft Protection Tool?
Most people don't realize the importance of identity theft protection tools until it is too late. If you feel like your data is being targeted, it is advisable to sign up for a reliable identity theft protection tool as soon as possible. As they say, prevention is better than cure. You, additionally, get peace of mind knowing that your personal information is always secure.
Besides safeguarding your information, Identity theft protection is also essential when it comes to the restoration of your identity.
How does Identity Theft Protection work?
Most identity theft protection tools have a general approach that ensures your personal information is secure. For instance, in financial identity theft, the approach can involve checking your credit score. More often than not, cybercriminals steal an individual's information with the intent of using the information to apply for a loan. The protection tool will flag this request to confirm that you have made the application.
If you didn't make the application, the request is revoked. Your credit score is also kept intact. Both proactive and reactive measures are integral to ensure your personal information is not compromised. Keep in mind that not all identity protection tools are efficient. Therefore, you should be cautious when choosing the best.
To save you the time and effort, here are the identity protection tools that should not miss on your list:
1. Identity Guard
Pricing Plans:  Individual Basic at $7.50, Family Basic $12.50 monthly. Individual Total at $16.67, Family Total at $25.00 monthly. Individual Premier at $20.83, Family Total at $29.17 monthly.
Credit bureaus monitored: Equifax, Experian, and TransUnion
Two-factor authentication: No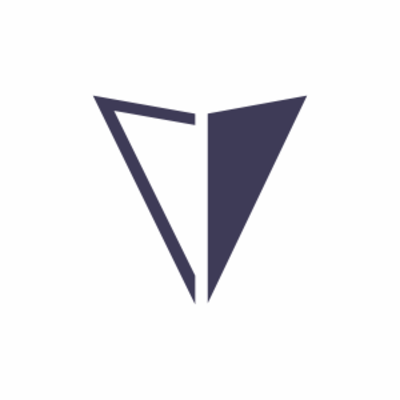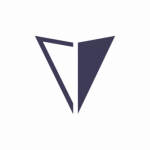 Identity Guard is a highly valued protection service that provides you with a risk management tool, a mobile app that features phishing sensors, an online dashboard, and a threat detection system. Besides, you also get an extension for safe browsing on the internet. The tool has an easy to use interface and features some of the most advanced technologies to keep your information secure.
They offer three different plans, each with a different rate for both individual and family. The lowest plan- Basic, lacks credit monitoring. For credit report updates, credit monitoring, and a monthly credit score, you can opt for the Total plan. If you have a family, you can go for the family plan that covers unlimited children.
The premier plan offers annual credit reports and comes with Watson artificial intelligence by IBM. The AI helps watch for suspicious trends online that indicate stolen identity. Identity Guard additionally has an excellent customer service team. However, Identity Guard doesn't directly monitor your credit card and bank account, which is a let-down.
Pros
Provides Social Security Number check
Offers 3-Credit Bureau monitoring for the high-end plans
Partnered with IBM's Watson™ Artificial Intelligence
Has a risk management score
Offers a $1 Million Insurance and reimbursement of stolen funds
Has U.S. based case managers
Offers an anti-phishing mobile application & browsing extension
Family Plan covers unlimited kids
Alerts of bank account takeover, high-risk transactions & potential cyberbullying
Cons
Lacks an individual child plan
The high-end plans are expensive
The Basic plan only packs limited protection features
2. Lifelock
Pricing Plans: Standard at $8.99 per month ($9.99 subsequently), Advantage at $17.99 per month ($19.99 thereafter), Ultimate Plus at $25.99 per month for the first year. ($29.99 subsequently).
Credit bureaus monitored: Equifax, Experian, and TransUnion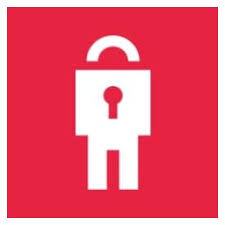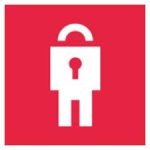 Recently acquired by Symantec for $2.3 billion, Lifelock protection tool packs a long list of in-depth, comprehensive monitoring services. These include lost wallet restoration, credit/loan requests, identity restoration, dark web monitoring, change of address requests, and judicial records. Should fraudsters get access to your information, Lifelock's team of ID recovery experts will help you restore your data. You also get a maximum of $1 million to cover for losses due to identity fraud.
It has a very friendly user interface. Customer support is also excellent, as well. The icing on the cake, it comes with a Norton antivirus software. Lifelock also provides you with near real-time alerts. Once subscribed, you get a new credit score monthly. However, the complete credit report is only provided annually. You can also do a credit freeze directly.
Lifelock has a relatively pricey plan, and it is puzzling why it is yet to implement two-factor authentication. It also lacks a credit simulator. On the bright side, Lifelock has a 10% discount on the subscription fee for the first year. For your kids, you can set up the Lifelock Junior package and Lifelock Senior, for the folks (aged above 65 years).
Your credit is monitored only from one bureau for the standard and advantage packages. The two low-end plans support the protection of a maximum of 5 devices. To get monitoring for all three credit bureaus and unlimited device protection, you will need to sign up for the Ultimate plus package.
Pros
Offers credit Bureau monitoring
A maximum of $1 million cover for identity theft losses
Provides an additional Norton Antivirus software
Lost wallet restoration feature
A 24/7 member support
Has a set 60-Day money-back guarantee
Offers a dark web monitoring package
Cons
Live member support is only available on the highest plan
Had quite a rocky beginning a few years ago
Expensive compared to other tools
3. Identity Force
Pricing Plans: UltraSecure at $17.95 per month, UltraSecure+ Credit at $23.95 per month
Credit bureaus monitored: Equifax, Experian, and TransUnion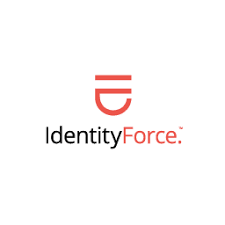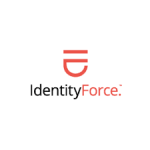 Third on our list is Identity Force. It provides comprehensive and thorough monitoring services and an anti-keylogging and anti-phishing software for Windows users. Credit reports and scores from the three bureaus are updated quarterly. It also offers a maximum of $1 million to cover for losses and expenses incurred in the case of a breach.
Identity Force also comes with a credit-score simulator and two-factor authentication, which sets it apart and ahead of other protection tools. Moreover, it comes with a number of security features for both Android and iOS platforms.
The UltraSecure+ package offer solid identity protection. Customer support is reachable through email, phone and live chat. The Massachusetts-based company also issues alerts in cases such as change of address, account opening in your name, searches on your credit information, and unauthorized use of your social security number. Other instances in which you will get an alert include when your information is appearing in court records, sex offender register, and also in the dark web. The alerts are sent via email and even text message.
Identity Force also has a social media identity monitoring suite that checks your social platforms to ensure your feed is free of malicious links. The suite also ensures you have no imposters on the platforms. In the case of identity theft, Identity Force has a team of specialists to restore your identity. The company also has a reimbursement scheme for losses due to identity fraud.
Pros
Identity Forces makes use of advanced technology to identify any threats
With Identity Force, you get real-time alerts on any suspicious actions
Availability of a 24/7 Support
Has a $1 million insurance policy for losses and expenses
Provides a 100% Identity Recovery Guarantee
Has an additional ChildWatch plan
Owned by EZShield which has an A+ better business bureau rating
Cons
No automatic cancellation after the trial period ends.
Lacks a direct credit freeze option
It is pricey
4. Privacy Guard
Pricing Plans: Identity protection at $9.99 monthly, Credit protection at $19.99 monthly, Total protection at $24.99 monthly.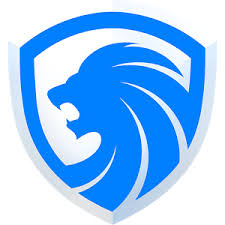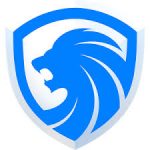 PrivacyGuard comes with several useful services such as a credit & mortgage calculator, Norton anti-virus. Although Lifelock offers the latter, here you don't pay for it.
Credit scores from all three bureaus are updated monthly. A credit report that comprises information from the three bureaus is also included. PrivacyGuard also checks how your identity data is used. This way, it apprises of any suspicious activity.
Note that PrivacyGuard offers a two week trial period for $1.
Pros
Updated monthly reports
$1 million insurance
Daily credit monitoring
Immediate alerts
Holds an A- with the Better Business Bureau
Cons
No bank account monitoring
Poor customer support
5. ID watchdog
Pricing Plans: ID watchdog plus individual $14.95, Family $25.95 monthly. ID watchdog platinum individual $19.95, Family $34.95 monthly.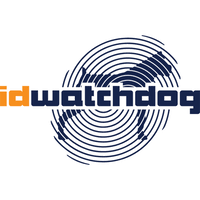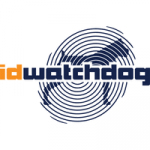 Last on the list is ID Watchdog. The tool brands itself as 'True Identity Protection.' ID Watchdog is available as a family and individual plan. The family plan is limited to 4 kids and 1 extra adult. To that end, the company behind the tools offers a guarantee of identity theft resolution. However, the company will only help you recover your information if you are an active member upon detecting an identity fraud case. Besides, there is no assurance of getting the money lost in the event of identity theft.
ID watchdog assigns Certified Identity Theft Risk Management Specialists to help you recover your identity if it's stolen. Monitoring services include high-risk transactions, loan application, dark web as well as public records. In case of any suspicious or unauthorized actions, ID Watchdog sends you an alert. ID Watchdog provides a sum of $1 million as an insurance policy, but the terms and conditions of the policy can only be accessed after you complete the sign-up process. The base plan lacks credit score & report updates. The premium package, on the other hand, offers credit score and report yearly.
Pros
Makes use of proprietary technology to check for and detect identity theft
Offers both email and text message alerts
Has a customer service that supports 100 languages
Has an A+ Better Business Bureau
100 Guarantees restoration of your identity data
Cons
Additional charges if you use the existing identity threat services
Lacks comprehensive monitoring services compared to other tools in the market
Conclusion
The final decision on which identity theft protection tool to go with hinges on your budget, needs (whether you are getting an individual or family plans), and the extra monitoring services you require.
FAQS
Who offers the best identity theft protection?
Deciding the best identity theft protection tool is a tough call. Although identity theft protection companies offer some similar features, other features vary. These varying features, as well as upsides, downsides, and price, make a huge difference. Ultimately, the best pick depends on your individual needs since only you know what is right for you.
How good is identity theft protection?
Identity theft protection is essential. Being notified about an incident before it happens allows you to change the course of that incident. It also saves you from fraud and keeps your personal information safe.
Are identity theft protection tools worth it?
Identity theft protection tools are just much like antivirus software. Although you can do without one, your personal information is safer with identity theft protection tools. Compared to the losses you may incur when you fall victim to identity fraud, the tools are worth it.
Do banking institutions provide financial identity theft protection?
To an extent, most banks do offer some protection, albeit not robust. The bank will flag and notify you of any questionable transactions on your account.
What does identity theft protection insurance entail?
Many identity theft protection companies offer insurance should there be a breach if you are subscribed to their services. You get a certain amount as reimbursement for losses and expenses incurred if your personal information is accessed illegally by a fraudster. Most companies provide insurance ranging from $25,000 to $1 million but be sure to confirm the specific terms of the cover.