Mac cleaners are third-party applications and software designed for macOS to optimize & free up space on Macs. Using these software, you can quickly declutter your Mac and get store more storage when you need it!
Mac cleaners come with various features such as junk files remover, RAM & disk cleaners, memory cleaner, and system optimizers. These features enable your Mac to run smoothly. Recently Mac cleaners have found popularity since Mac users are reluctant to pay Apple for extra storage.
In this article, we review the best Mac cleaner products and apps available in 2020.
Table of Content
What makes a good Mac cleaner?
Before we dive into the best Mac cleaner, it's essential to get the gist of the factors that make a Mac cleaner efficient.  Here is a checklist to use when shopping for a reliable Mac cleaning solution
Is the software safe to install 0n your Mac?
Does it feature a user-friendly interface?
How quick and comprehensively does it remove junk and cache?
Can it help you find duplicates of files named differently in your Mac?
Does it come with smart deletion?
Does it keep a clean digital history?
How many languages does the app support?
Best Mac Cleaners
1. AppCleaner – Free your Mac
Compatibility: macOS 10.6 and higher
Cost: Free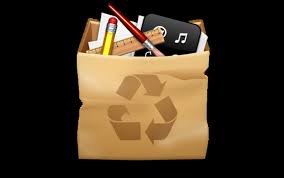 The easiest way to delete an app from your Mac is to drag it to trash. Although the app is uninstalled, the extra files associated with the apps are not entirely erased. This necessitates using a Mac cleaner application to remove the files left behind.
AppCleaner is designed to remove the unwanted and other related files to the apps. The software supports batch operations using a drag-and-drop function. You can drag and drop multiple unwanted apps into the main zone. The tool removes all those apps and any leftover associated files safely.
In addition, you can choose to either disable or hide login items. You don't have to worry about cache, application support files, and preference files choking your system. With a single click, you can get rid of them all and get back a smooth running Mac. AppCleaner can also remove internet plug-ins, broken service files, configuration files, and Mac widgets. It shows you how much space the junk files occupy, which is the equivalent of the space you'll free up when you delete them.
Pros
Simple and fast app removal
Reviews apps and associated files before removal
Cons
In a few cases, it doesn't remove every data item
2. CleanMyMac X – Reclaim your space
Compatibility: macOS 10.10 and higher
Cost: Free & Yearly plans of $39.95 for 1 license, $59.95 for 2 licenses, $89.95 for 5 licenses / One time purchases of $89.95 for 1 license, $134.95 for 2 licenses, $199.95 for 5 licenses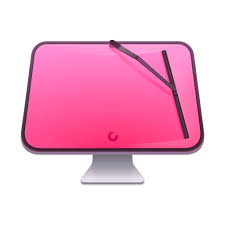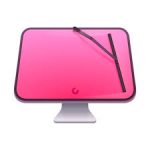 Much like AppCleaner, this utility helps get rid of system junk files. It has a straightforward interface and displays visual and textual information about disk usage. Based on the condition of your Mac storage wise, you can decide what to remove. CleanMyMac X comes with a Smart Clean-ups feature that scans your Mac to identify the junk you can remove. Another useful feature is the Large & Old Files, which identifies large files that can be safely deleted. The app groups them before sorting them according to size.
If you review the file found and determine it is redundant, you can remove it. The app also has an array of practical tools under 'Utilities' to extend its functionality. They include an uninstaller, shredder, privacy, and extensions. Apart from the clutter in different apps such as iTunes and Mail, you can also remove partial downloads and unwanted cache. The apps menu automatically adds itself to the auto start-up list, but you can disable this under the preferences.
CleanMyMac X updates existing applications, rebuilds databases, and removes browsing history. What's more, you can scan for and remove vulnerabilities using the Malware removal feature. If you have just upgraded your OS, the app will get rid of all the junk from the previous OS. This way, you start with a clean Mac. Also, if you switch to a different Mac, you can still use the old license. All you have to do is deactivate the previous installation.
Pros
Has instant activation
Comes with a 30-day money-back guarantee
24/7 technical support
3. MacBooster – Deep system cleanup
Compatibility: macOS 10.9 and higher
Cost: Free & $4.16/month (1 year plan for 3 licenses), $2.49/month (1 year plan for 1 license), $79.95 (lifetime plan for 3 Macs)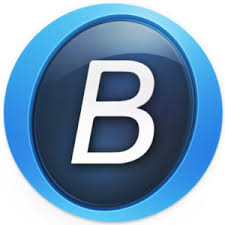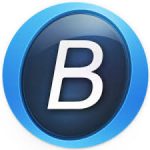 MacBooster comes with a great deal of cleaning and optimizing features. They include Uninstaller, Start-up Optimization, Large & Old Files, Turbo boost, Photo Sweeper, and Duplicate Finder. These are broken down into four tabs, i.e., Systems Risks, Booster, Tools, and Cleaner. The app is intuitive and has three appealing dashboards at the center. You can perform a quick scan to detect and remove up to 20 types of junk files. Using Photo Sweeper, you can find and remove duplicate images taking up space in your Mac.
MacBooster also gives you an overview of your Mac, which includes information about storage, network, and memory. The app can also handle system threats. The Booster feature additionally lets you optimize your Mac's hard disk to better the performance.
Pros
Has a 60-day money-back guarantee policy
24/7 customer support
Gives the user control over the files to remove
Delivers a high performance hence reliable
Cons
Has many iterations, currently at MacBooster 8
4. DaisyDisk – Free up your disk space
Compatibility: macOS 10.10 and higher
Cost: Free & $9.99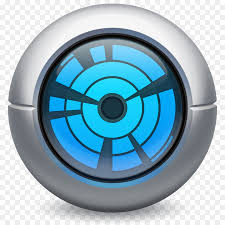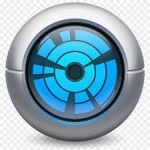 DaisyDisk is an altogether unique but beautiful optimizing application. It comes with a quick scanning option that can scan more than one disk simultaneously. Using this disk space analyzer tool, you can easily determine what's taking up storage in your Mac. The app uses a sunburst diagram to represent junk files. To get information about the data item represented by each block, just hover the cursor over that block.
From here, you can either drag & drop or move the unwanted files to the collection drawer. The collection drawer acts as temporal locations where you can stage files for trashing. Sadly, deleting these files from the collector is not possible in the free trial version. As such, you need the paid version. On the bright side, the data displayed is in real-time. This means you can know whether you have enough space for a download before setting it to start.
It is worth noting that reliable, independent outlets such as 9to5mac and MacRumors have reviewed this app before. The app has an email support option should you experience any problem. You can get the app from the AppStore or the app's website. However, the latter gives you the standalone edition. This edition has more features as Apple's sandboxing policies do not restrict it. DaisyDisk doesn't warn you if or not the files you are about to delete are critical for the system or its applications. For this reason, you should be very careful when using it.
Pros
Gives you control over file removal
Has speedy scans
Highly rated by users and independent reviewers
Has an affordable price
Cons
The app is monofunctional
5. CCleaner for Mac – Speed up your Mac
Compatibility: macOS 10.8 to 10.14
Cost: Free & $19.95 for 1 year license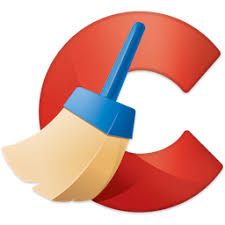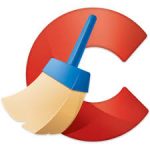 Unlike the other applications in this list, CCleaner has had previous success in the PC platform. The apps' developers Piriform have now extended support to Mac. The interfaces are much alike on both platforms. On macOS, you can use it to get rid of browser cache, cookies, and history. Under the 'Tools' section, you get several utilities to uninstall apps, disable start-up items, speed up boot time, and remove junk.
It can clean out up to 3000 files at a go. There is an option to erase the entire disk volume too. The app has an easy to use interface that displays the junk data and gives you an option to confirm the deletion. CCleaner is available as a free and a premium version. The former has limited functionalities. The premium version, on the other hand, unlocks various features, including real-time monitoring, automatic browser cleaning, priority support, and automatic updating.
Pros
Has a simple and user-friendly interface
Delivers good performance
Has several useful features ranging from file deletion to privacy
Cons
Recently, the app had a malware issue, and this may be a buzzkill
Some of the offered features require separate downloads
Pros and cons of using Mac Cleaners
Pros
They help clear massive data volume of application language data that is rarely used
They get rid of cache files that fill up your system
Help find and delete old mail attachments that you no longer need
Boost the performance of the Mac by 'unburdening' it
Can be handy when you want to clean your Mac before putting it up for sale
Cons
Most of the effective Mac cleaners have paid subscriptions
Sometimes users need only one feature from the Mac cleaner hence no point in signing up for a whole package
Some Mac cleaners especially those from unreliable vendors can harm your device
Who Should Get a Mac Cleaner App
Mac Cleaner software are not meant for a group of Mac users. After all, at one point or another, most users exhaust the on-board storage. However, if you are in any of the situations below, you should look upon getting a Mac Cleaner: If you,
Get that "Your disk is almost full" message
Don't know how to deal with technical stuff such as deleting cache and system files
Lack time to get into each directory and delete obsolete files individually
Conclusion
Today, there are very many cleaners available in the market. So many that one can easily be caught up in two minds choosing the best. We do hope our list narrows down the options for you and helps you make an informed decision. With any of the apps above, you can free up space and put it into good use.
FAQs
Do Mac cleaners work?
Yes. Most Mac Cleaners are efficient at freeing up space in your Mac. A few others, however, are bogus.
Is Using Mac Cleaners Safe?
Using Mac Cleaners doesn't interfere or compromise your Mac's configuration. As long as the cleaner app you are using is from a trusted source, you should not have any safety worries.
Why should I use Mac cleaning app?
Over time the storage of our Mac slowly gets filled up. If not dealt with, it impacts overall system performance. This why you need a good Mac cleaner to free up and optimize your Mac.
How often should I Clean My Mac?
There is no fixed period, after which you need to clean your Mac. As good practice, learn to clean your Mac before the hard drive gets full.
How can I Clean my Mac manually?
To clean your Mac manually, empty the trash bin and start removing the unwanted data items one at a time. These data items may include cache, logs, trash, unwanted apps, and junk files. The whole process is tedious, and exactly why you need a Mac cleaner.