A password manager is a utility software tool designed to create, remember and delete your account passwords.
In this guide, we take a look at the best password managers available on the market. We'll cover all of the main password manager apps and give you an overview of their features, security and pricing.
Table of Content
Best Free Password Managers for 2020:
Here are the best password managers that you should use to keep your various accounts safe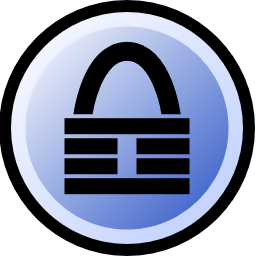 1. KeePass – Best Password Manager for Advanced users
KeePass is an open-source software that offers a lightweight password managing service. The service provides a dedicated client that is only available for Windows, and you can also download a portable version of the software. However, despite the limited compatibility, numerous projects can enable you to use KeePass on multiple platforms.
KeePass's client saves your account information in a database file that is heavily encrypted by a master password – also called a key file. Regrettably, KeePass isn't feature-packed, considering it only stores account credentials.
KeePass doesn't provide in-built sync between your devices, but you can access the data stored in a different device manually. Optionally, you can use cloud storage solutions such as Dropbox or Google Drive to share your stored information across devices. And while this is seemingly an easy-to-do process, the process might appear cumbersome to most users.
The password manager can allow you to store your information in categories and fields, such as usernames, passwords, and secure notes. Notably, the updated versions of the client app include password generators and can allow you to export the database files in various formats.
Pros:
Open-source software
It's free
Offers end-to-end encryption
Free password manager available
Cons:
Dated
Somewhat advanced for normal users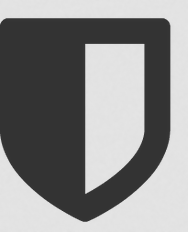 2. Bitwarden – Compatible with all major platforms and browsers
Bitwarden is another excellent open-source password manager, but it also provides a paid plan. Luckily, unlike other paid services, Bitwarden doesn't impose restrictions on its free plans.
To get started with Bitwarden is quite easy. Sign up for a Bitwarden account before you can download the client for your device. Bitwarden has impressive compatibility with a range of platforms, including Windows, macOS, Linux, Android, and iOS. You can also get extensions for all major browsers, like Chrome, Mozilla, Opera, Brave, Safari, Microsoft Edge, Tor Browser, and more. There's also a Bitwarden web vault that you can access when you've forgotten your account password.
Once you have an active account, you can follow their on-board tips to get started. Syncing your account passwords is done by the server, which you can host locally. Furthermore, you don't have to share your database with third-parties – something that'll suit you if you're keen on security.
Bear in mind that Bitwarden also allows you to store extra credentials, such as debit/ credit card details, ID documents, and other secure notes. It gets better, considering Bitwarden enables you to sort this information into folders, and favorites for easy retrieval.
Bitwarden also gives vital customer support through various platforms. You can reach them directly via email and their official social media pages. There's also an active community forum that you can use, as well as a knowledge base system that has tons of guides to benefit from.
Pros:
Compatible with all popular platforms and browsers
It's free
Offers two-step authentication
Provides password generator
Feature for form filling
Supports secure file sharing
Cons:
Microsoft Edge's extension is faulty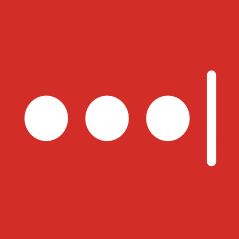 3. LastPass – Feature-packed Pasword Manager
LastPass has recently made improvements to become one of the best free password managers in the industry. Previously, LastPass only provided free service for a single device, which implied that you needed a paid plan if you wanted to sync passwords on multiple devices. Thankfully, this is no longer the case, since you can now use LastPass to store your passwords and sync them to other devices, at zero charges.
Additionally, LastPass also sells two plans, including Business that retails at $3 a month, and Family going for $4 per month. Sadly, however, the free package comes with adverts in the vault – but you have the option to upgrade and a 30-day trial of premium.
LastPass also allows you to add extra information like website login details and other private notes in your account. This means that you can store detailed records, such as software license keys, social security numbers, or even network settings. Noteworthy, you can also add "form fills" to your LastPass account that will allow you to fill web forms like identification, payments, and more.
On the side note, while LastPass might not seem like an entirely free service, they make up with a ton of fancy features. For instance, LastPass provides emergency access that allows other users to access your account in exceptional circumstances. There's also the "one-to-many" sharing feature, which shares your credentials with multiple users – something that can be useful in business setups. Finally, there's an advanced multi-factor authentication that quite helpful in beefing up the security of your account.
Pros:
30-day free trial for premium plans
Compatible with all major platforms and browsers
Offers a smart password detector in case of duplication
Feature-packed
Supports faster export and imports of files
Cons:
It's not entirely free
Connection issues at times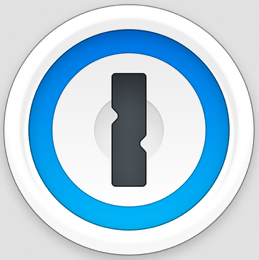 4. 1Password – Allows for up to 5 family users
1Password has more than a decade of operational experience – making it one of the leading free password managers in the industry. 1Password used to be pricey, but they've since updated their premium plans – it's now affordable.
1Password gives you a 30-day risk-free trial, which is quite sufficient to try their service. However, the free trial comes attached to a paid plan. There's the Personal & Family plan, which offers two packages, one going for $2.99 per month, billed every 12 months. The other package, which supports up to 5 family members, goes for $4.99 a month and is billed annually.
1Password also offers excellent client apps for Windows, macOS, Linux, Android, iOS, as well as Chrome OS. You can install 1Password on all major browsers, including Chrome, Mozilla, Opera, and Safari. The apps have a solid feel that outshines its competitors, coupled with informative labels for various features, like multiple vaults per account. The password manager also allows you to view your old passwords. 1Password automatically syncs your account information.
1Password uses an organization model that is pretty straightforward and includes categories that you can use to sort a range of different entries. This includes account logins, bank details, payment information, and other crucial notes.
While 1Password isn't an open-source tool, the company promises transparency in all of its processes. The service encrypts your stored information using your master password, together with a secret key – right before your data is uploaded to their servers. This guarantees that even if the servers are breached, your account information will remain secure.
Pros:
Excellent organization model
Supports automatic syncs with your devices
Supports up to five family members
Fairly affordable plans
30-day risk-free trial
Allows for local file storage
Offers secure note templates
Cons:
Lacks an automated password changer
Lacks camera integration on mobile apps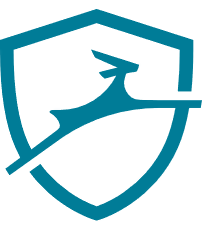 5. Dashlane – offers a VPN and Dark Web Monitoring
Dashlane is also one of the best free password managers with a decent free package. Once you subscribe to them, you can store up to 50 passwords on a single account for free. However, the free version has various limits.
Thankfully, the premium package offers you unlimited storage, as well as automatic sync of your data. Dashlane also gives you a variety of dedicated apps, including Windows, macOS, Linux, Android, and iOS. The password manager also supports major browsers such as Chrome, Mozilla, and Safari.
Dashlane apps sport a catchy design with an impressive user interface that is easy to navigate. Dashlane apps can store and auto-generate passwords. The apps can also auto-fill various account information.
If you're a premium user, you'll have access to Dashlane's native VPN, and dark web monitoring, as well. Notably, the VPN can encrypt your browsing activity, thereby concealing your true identity from prying eyes. On the other hand, the Dark Web Monitoring can scan the deep web for any leaks or stolen information that may be related to you. Furthermore, if any information about you is found, Dashlane will send you a notification with the best counter plan.
We're confident that Dashlane is more of a personal security tool than an average password manager. The service offers you affordable plans, as well.
Pros:
Compatible with all major platforms and browsers
Supports automatic syncs with your devices
Offers VPN protection
Provides Dark Web Monitoring
Automatically captures e-commerce shopping receipts
Cons:
Somewhat pricey
VPN doesn't allow for manual server connection
Lacks support for Microsoft Explorer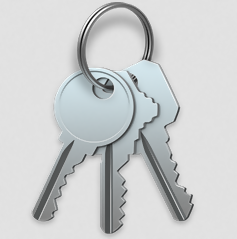 6. iCloud Keychain – Best for Apple users
iCloud Keychain is an excellent password manager for iPhone and Apple users. The service is in-built on all Apple products, and you can easily find it in the Settings, by turning on the Keychain under Passwords and Accounts. Once you've enabled the feature, your device browser will give you the option to save passwords when you access your accounts. The Keychain also allows you to generate secure passwords every time you create a new account.
iCloud Keychain works well on Safari, as well as a system-level for both macOS and iOS devices. Notably, most iOS apps can query Keychain for login details, once you've been authenticated with Face ID or Touch ID.
To access the main list of your passwords, navigate to Settings > Passwords and Accounts > Website and App Passwords. And since Keychain uses iCloud, all your account information is stored and synced securely across your Apple devices. Regrettably, iCloud Keychain is not available on Windows or other platforms.
Pros:
Compatible with Apple devices
It's free
Readily available on all iOS, and macOS devices
Supports Face ID, and Touch ID
Cons:
Doesn't support other platforms and browsers
What are the pros and cons of having password managers?
Pros:
Strong passwords – A Password manager can help you quickly generate robust and secure passwords. These passwords have unique combinations of upper case and lower case letters, symbols and numbers as well as currencies.
One master password – You only need to remember your master password which will give you access to the encrypted data on your secured fault. Your fault contains all the unique passwords for your other accounts. It's very important that you will not forget your master password because there will be a possibility that you'll not be able to gain access to your fault again in case you lose it.
Auto-fill feature – Logging to websites and mobile apps will be much easier because password managers can easily save your usernames and help create and remember strong passwords.
Encryption – Your usernames and passwords for all your different accounts will be encrypted first on your local computer before they will be stored in the cloud.
Works on multiple devices – Password managers can be used on laptops and smartphones.
Advanced security – A good Password manager will alert you in case one of your accounts got hacked or if there are failed attempts to hack your accounts.
Cons:
Can lose access to the master password – Forgetting your master password can make you lose access to all your usernames and passwords. Other password managers recommend that you email their support team for assistance in order to get a new master password. However, there are also some password managers that will not be able to give you access anymore once you lose your master password.
Limited browser support – Most password managers don't support more than three browsers. Others also have limitation on what devices you can use.
How Do We Choose the Best Free Password Manager?
Over time, we've tested and reviewed numerous password manager products. Since then, we've come to develop a specific model of choosing various services in the password management industry. Here's how:
– Features
We check whether a password manager is feature-packed. We also determine whether the features offered are essential, unique, or advanced, as well.
– Compatibility with platforms and browsers
We check for compatibility with all major platforms and browsers. We also look at the options available, for instance, if it has dedicated apps.
– Security and privacy
We also look at the level of privacy, and the techniques of security used. For instance, we prefer services that use end-to-end encryption and keep zero logs.
– Pricing and plans
Price is a very crucial aspect. While we opt for paid password manager products, we also look at how they compare with their free password manager counterparts.
FAQs
How does the free trial work?
The free trial is only available on a premium password manager. When you register for an account, you'll qualify for all the features available on the various premium plans on every password manager. Furthermore, most password managers will give you up to 30 days of free trial – something that is hassle-free, and doesn't involve any risk whatsoever. However, bear in mind that not all premium password managers offer a free trial. Luckily, most of the listed paid password managers will give you risk-free trial period that is sufficient to try their service.
What happens if I forget my master password?
If you've forgotten your master password/ key file, most password manager products will offer you an option to reset it. If the option is not readily available on the login page, then we suggest you try contacting their support agents. Moreover, you can contact them through email, or live chat. If you don't get a quick response, try reaching out via their official social media platforms – they're likely to respond quicker.
What is Two-Factor Authentication (2FA)?
Two-factor authentication is one of the best ways to add extra security to your accounts and devices. You should always enable 2FA whenever it's available on your accounts. The feature uses a combination of your password, and your smartphone device – usually a text message, or biometrics. Sadly, however, this technique is also susceptible to cyber-attacks.
What is a One-Time Password (OTP)?
The One-Time-Password technique is much more advanced, compared to 2FA. Banks widely uses the service, and other financial institutions to access secure portals. Noteworthy, OTPs are more reliable than two-factor authentication techniques, albeit they can still be hacked if you're not keen. Note: We highly recommend that while you're using the best password manager – whether it's free or premium – you should consider using both 2FA, and OTP techniques as well.
Conclusion on Whether a Password Manager is Right for You…
Information is the currency in the present age. Cybercriminals, governments, ISPs, and Intelligence Agencies are all continually looking for ways to steal your data and to monitor your online activity. Therefore, we can't stress enough the importance of securing your online information. Access to your accounts should be secure. We're confident that the above-listed password manager . solutions will offer you the best password protection.