Need help remember passwords on your Android phone? Password managers for android take the weight of remembering multiple unique strings of characters off our brains. They can help you keep track of all your passwords, and you can access them all from a single point. Also, they come with robust password generators which can help you generate insanely unique, strong, uncrackable passwords. Thankfully, many Android apps come with some powerful features. We have compiled some of the best password managers for Android that are secure and feature-rich.
Pros and Cons of Having Android Password Managers
Pros:
You won't have to remember all your passwords – Consider for a moment how many accounts you are using. There is probably cloud storage, an email account, social media accounts, and perhaps you have an account for Amazon, Netflix, and iTunes. While one or two passwords can be easy to remember, five or six are a bit trickier. With a password manager, you will not have to remember every password for each account. The app will do that for you.
You just have to remember one password – There is one crucial password you will need to remember all the time. Password managers use a master password, which gives you access to your encrypted content on their secure vault.
Auto-login saves you time – Another advantage of having a password manager is how it makes logging in to mobile apps and websites quickly. This is because the software will save your username together with the password for the corresponding app or site.
Robust, unique, and secure passwords for every account – The complexity of the passwords a password manager generates can be customized. However, they are set to be difficult to hack by default.
Cons:
You can lose access to your password manager– Forgetting master password means you can`t access all other passwords stored on the software.
Limited browsers – They may not support all your browsers
Expensive – Some password managers could be rather expensive
The Best Password Managers for Android
LastPass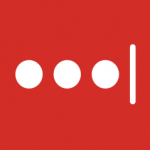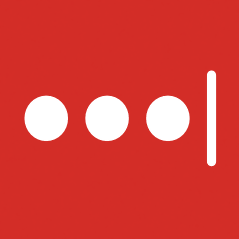 Free Version: Yes
Premium Version: Yes ($24-$48 per year)
LastPass is a reputable name as it is one of the highly-ranked password manager apps for Android. It ensures cross-platform support while storing your credentials on its cloud servers. LastPass is easy to use and intuitive.
At its core, the software makes it super-easy to store sign-in details for websites and apps, and then to automatically fill in your details whenever you are prompted. LastPass brilliantly utilizes Android`s autofill function coupled with the operating system`s accessibility feature to offer you a quick and reliable response when a sign-in prompt pops.
LastPass not only allows you to store your passwords but also your audio notes and photos carefully. The software comes with other uncommon or unique features such as the ability to grant emergency access to a family member or friend, a password generator, a fingerprint scanner, and a password auditor to notify you if your password is weak.
The subscription plans are competitively priced. There is a pretty feature-rich free plan as well as a well-priced 6-person family plan which will allow you to keep your whole family safe.
Pros:
Generates strong passwords
Automatic form completion
Stores unlimited logins
Cons:
A single user on the free version
2. Keeper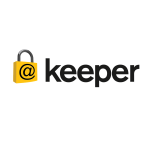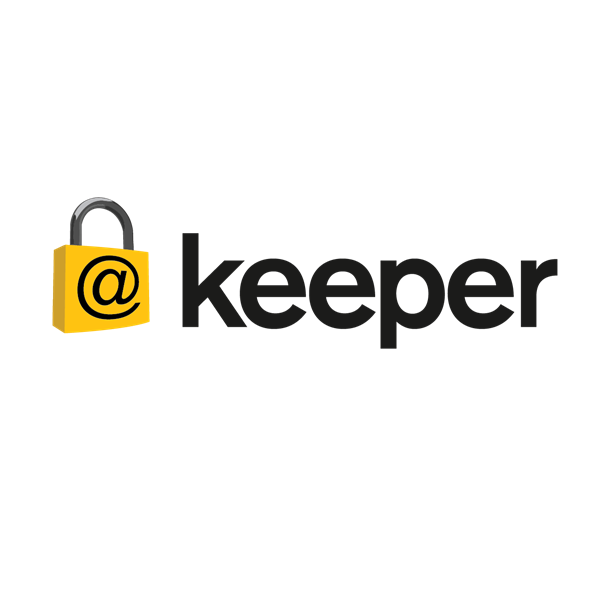 Free Version: Yes
Premium Version: Yes ($30-$60 per year)
While LastPass offers all the security basics you require to keep your credentials secure, Keeper Security takes things a notch higher with some high-end tools for business and enterprise use. The software`s premium plans feature a robust administration console coupled with customizable options. These can be used for role-based enforcement policies as well as on-boarding and off-boarding. Keeper allows encrypted folders and credential records to be limited to a single user or shared across teams. Employees can also create separate personal and business vaults and switch between them as required.
When you are protecting your credentials, security is always the most critical factor, and Keeper Security offers one of the best protection in the market. Being the oldest password manager, Keeper uses AES 256-bit encryption (a proprietary zero-knowledge security architecture) and is the most certified and audited password manager around. What this implies is that it is a highly protected app.
Keeper offers other services as well such as private messaging systems and dark web scan, not just password protection. While its main target is big organizations and companies, Keeper also offers plans for families, students, and personal accounts.
Pros:
Multi-platform access
Excellent browser extension
Robust security structure
3. KeePass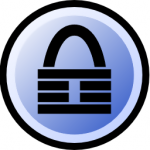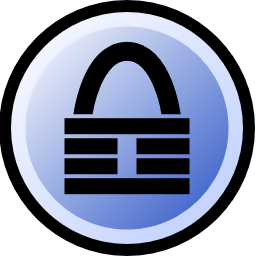 Free Version: Yes
Premium Version: Yes
KeePass is an open-source software that was launched in 2004.  It is a customizable password manager suitable for more experienced users. This password manager provides multiple user support, downloadable plugins as well as robust security. KeePass password manager allows for portable installation, allowing it to run from USB without you having to use a PC for installation. It can input and output from numerous formats, and there are many customization options to play with.
KeePass has a secure password generator that produces logins suitable for those irritating sites with precise requirements. The password generator also indicates any options that might make the generated password weaker.
Another thing that makes KeePass a great password manager for Android is its open-source feature. This means that anyone can check the code for any potential weakness, which implies that any security issue can be identified and fixed easily and quickly.
Pros:
Expandable through plugins
Great password generator
4. Dashlane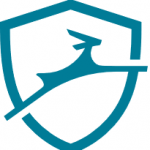 Free Version: Yes
Premium Version: Yes ($4.99-$9.99)
Dashlane is a great password security manager for all Android devices and web browsers. Dashlane features top-notch security, a one-click password generator, the ability to store for future use, and is easy to use. The app comes with a decent set of features on the free version. The free plan includes security alerts, usability on a single device, storage of up to 50 passcodes, and auto-fill. The premium version unlocks unlimited password storage, VPN, dark web monitoring and more.
Dahslane has a premium plus version for $120 per year, which features all benefits of a regular premium, plus identity theft insurance and credit monitoring options.
Dahslane protects passwords by storing them using AES-256 encryption. You can save and secure your credentials in a password vault using your single master password. The app includes automatic password generation, a security dashboard, security breach alerts, and fingerprint login. Moreover, the app has a full-feature digital wallet that allows you to store credit cards, IDs, bank accounts, among other personal information. It automatically fills information for you while using browsers or apps to login.
Pros:
Free download and no ads
Digital wallet feature
Automated form completion
One-click password generation
Cons:
Complete features are only supported by Dashlane browser
5. RoboForm
Free Version: Yes
Premium Version: Yes ($16.68-$33.40 per year)
The free to download password manager RoboForm is designed with a neat and clean user interface and great looks. RoboForm boasts the ability to gain emergency access, multi-platform support, application logins, and secure storage of notes. A recent update saw the app add support for storing limitless amount of logins in the free plan.
RoboForm might not be able to rival Dashlane and LastPass in terms of features in terms of robust features, but it is a secure password manager. The app has a RoboForm Everywhere feature that allows users to sync across multiple devices, ability to gain emergency access yourself, and cloud backup. It has a strong password generator that will enable you to specify which special characters you require to meet specific password needs while you exclude similar characters.
The free version of this password manager allows you to automatically fill web forms, store unlimited password, single-click logins for apps and websites, among others. The paid version offers extra benefits like cloud sync.
RoboForm also allows you to share your login detail safely. The password management tool intelligently calculates the strength of your passwords.
Pros:
Cross-platform sync
Stores notes
Stores unlimited logins
Cons:
Read-only web interface
Unintuitive design
6. Enpass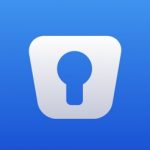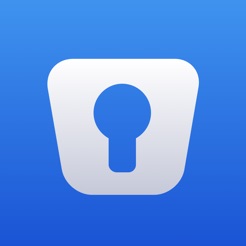 Free Version: Yes
Premium Version: One –time purchase ($9.99)
If you don`t fancy paying a subscription fee every month or every year, then Enpass is for you. This Android password manager is well-designed and is a one-time purchase rather than a subscription. Moreover, your password isn`t stored on its Enpass`s servers. Instead, you can sync your vault via your own cloud storage accounts like Dropbox or Google Drive.
The free plan allows for a maximum of 20 passwords. With the one-purchase option, you can store an unlimited number of passwords. The app can generate secure passwords, store them and automatically fill them for you.
Pros:
No subscription, just a one-time purchase
Auto-fill
Cons:
No automatic imports from browsers
7. 1Password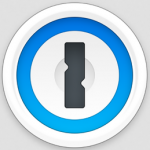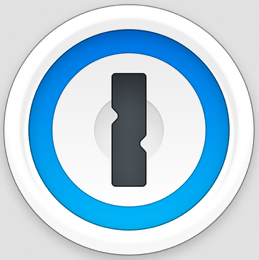 Free Version: Yes
Premium Version: Yes ($36-$60 per year)
1Password has taken some time to get to Android prominence, but the one Mac-only app is now intuitive and feature-rich as its iOS counterpart. If you are not comfortable with using third-party company`s servers for your password management, 1Password gives you the option to use iCloud, Dropbox, or a direct local network connection. You can also opt for 1Password`s cloud servers for safe cross-device syncing.
1Password includes some fairly standard features such as autofill, multiple account support, fingerprint unlock, accessibility, favorites, tags, security audit tools, and much more. Although the app has a very well designed interface, it can take some time to grasp all features and categories.
With 1Password, you can create multiple vaults to store various contents separately. Also, the app has a password generator, cross-device syncing, fingerprint security, and autofill feature. You can also share your information with trusted contacts, as the app supports family as well as team accounts.
Pros:
Supports groups and tags
Supports multiple accounts
Auto-fill feature
Cons:
Cannot export bulk passwords at once
Difficult to find browser extensions
And there you have it. These are entries for the best password managers for Android on the market. Any of these password manager options will do a great job of helping create and protect strong, unique passwords for your accounts. Its time you make the best choice to be better protected. Choose one of these now!
FAQs
Are Android password managers secure?
Most password managers for Android utilize the latest security and encryption technologies to ensure no one can access your data. So, yes, Android password managers are secure.
What do password managers do with my information?
They only store your information on secure vaults for you. Your data stores within these apps are only accessible to you and cannot be shared with any other parties.
What happens if I lose my phone?
Password managers maintain backups on any device you have the apps installed. This allows you to recover your information from any of these devices in case anything happens to your phone.
I can`t remember my master password. What are my options?
Forgetting your master password means you will not be able to access your secure vault on your password manager. However, some Android password managers like LastPass will allow you to have emergency access. This means that you can grant emergency access to a trusted individual, like a friend or family member.
How much does an Android password manager cost?
Most password managers come with a free version, but also have a monthly or yearly subscription plan. Enpass doesn't have a subscription plan, but a one-time purchase option only.