If you are a small business owner, you might have to be the one doing everything yourself, from managing little details to the transactions of the business itself. Premium password managers for businesses can help you save all those details that you might find hard to remember so that you can focus on other parts of the business for efficiency and effectiveness purposes.
Many business managers are forced to use the same password for all of their logins and online information because they find it easier than having various passwords. However, this is not advisable. An unauthorized user can easily gain access to all their accounts if ever one of those accounts is hacked.
You can increase your online security by using passwords managers for your business without sacrificing your browsing experience. The IT cost associated with losing passwords and managing them will be saved if you use a password manager.
In this article, you will discover the five best password managers that you can use for your business whether on a small or large scale. You will also know the reasons why you should select a specific password manager as you will be introduced to their pros and cons.
Pros and Cons of Having Password Manager for Business
Pros:
Creating passwords – It is important to know that this is the first reason for using a password manager. You will not have to worry about generating passwords yourself as this will be done automatically for you by your preferred password manager. Strong passwords are generated by having a combination of currencies, symbols, punctuation marks and alphanumeric characters.
Continuity – Many password managers for business have the feature that enables you to authorize other users that you trust, in cases of death or loss of the device.
Security verification – It is an inherent feature of almost every password manager that as a user you receive notifications of security breaches that were attempted by an unauthorized user.
Storing beyond passwords – Password managers store beyond passwords. Though they are called password managers, they do more than that. They store details such as credit card information, login details, banking details and general information about websites that you often visit.
Encryption – Everyone knows that hackers are everywhere and that many of them are paid to do what they do. Some of them count it as an achievement when they gain access to a website that has been secured for a while. Some websites even put up money to test their security measures by calling on hackers to deliberately hack them. You are guaranteed that even when a hacker succeeds in hacking into your password manager, such a person will not have access to your data or know which one belongs to you as all data are encrypted.
Working offline – Information can be stored locally by a password manager. This means that you can have a local vault where you store all your relevant information without accessing the website itself. Many times after the initial setup, you do not have to access the website again.
Cons:
Limitation to browser extensions – There are limits to the number and kind of browser extension that some password managers can use. Some of them do not support the kind of browser that you may want.
Encryption – It should be noted that some password managers also try to save the cost of encryption and so they might not be adequately encrypted.
Single access– Though some password managers use photo login to access their vault, others use a master password. It will be disastrous to have an unauthorized user know your master password. It is your job to secure this password and let no one know about it.
The Best Password Managers for Business
Having seen the pros and cons of password managers for businesses, let us take a further dive into the specifics of highest-ranking ones.
RoboForm
Supports: Windows, Linux, Mac OS, iOS, Chrome OS and Android
Browser extensions: Edge, Explorer, Firefox, Opera and Chrome
Free Version: Yes
Cost: $39.9 to $47.75 per year.
RoboForm happens to be the best password manager you can use for iOS because of its excellent security and snappy auto-fill features. Prices are handled differently from other password managers as you have to pay per user per month.
If you have a higher number of users, then you can be sure to get a discount from them.  You can get them for as low as $1.9 per user per month without being denied the excellent features that RoboForm offers.
Users set as admins can group the users into regular or limited users as well as group managers. They can also set sharing restrictions for other users so they  have control over other users in terms of security.
When creating a group, admins have the option to select the storage usage permission and type. This saves them the stress of going back to configure. Employees can download password applications and browser extensions to access their encrypted information.
Pros:
Admin can be unlimited in a single account
Secure folder sharing using simple password audits and advanced 2FA options
End to end encryption using AES 256-bits and thousands of SHA-256 hashing.
Inexpensive
Multiple user controls
Excellent security
Advanced reporting accessed by admins
Cons:
The desktop interface is hard to use
2. 1Password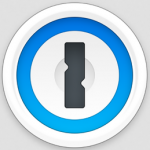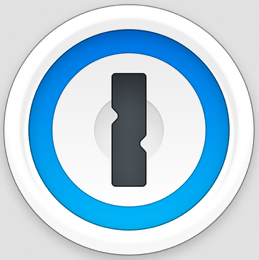 Supports: Windows, Linux, iOS, Mac OS, Chrome OS and Android
Browser extensions: Firefox, Edge, Safari, Opera and Chrome
Free Version: No
Cost: From: From $3 monthly
Though very expensive, its cost can be justified. 1Password can integrate into any platform you have running from Azure Active directory to many others. There is a command-line that can be used to integrate with other software you are using.
Moreover, there is a control centre that groups your users and controls their activities. This control centre has features like password sharing, customized reporting, user restriction, user grouping and many more.
If you are a small business, you can use the family plan which accommodates 5 users but as a big business, you might have to upgrade to a higher plan. It also has a smart space feature where employees can customize their vault to store personal data.
Aside from the great user-friendly interface, there is the "Travel Mode" which allows you to wipe off data from employee's device remotely and restore it when they get to their destination.
Pros:
Travel mode
Integration using the command line
Smart spaces
Great technical support
Each user has a family plan included
3. Zoho Vault
Supports: Windows, Mac OS, iOS, Chrome OS and Android
Browser extensions: Edge, Safari, Firefox, Opera and Chrome
Free Version: Yes
Cost: From $1 per user per month
Compared to RoboForm, Zoho vault has cheaper pricing options, with prices for as low as $1 per user per month. It has an excellent user control option if you are interested in gaining more control over your employees.
Accounts of users can be set up and roles can be designated to them from the central user. This makes you share information with only those you have designed to receive it so you can use it with your hierarchy of communication in the business.
With RSA public-private key pair, you are assured of great security. Admins can set password restrictions to users. The master password carries a private key that is matched to the public key of the AES 256-bit key.
Zoho Vault does not keep your master password because it has the "host-proof hosting" feature. For more advanced integration with OKTA, One Login and Azure Active Directory, you will need to upgrade your plan to a more expensive one.
Your passwords can be easily accessed via Zoho Mail and Zoho Desk. One of the greatest features of Zoho Vault is its integration with other software.
Pros:
Excellent password manager with low price
Advanced integrations
Top-notch security
Host-proof hosting feature
Great control for admins
Cons:
Zoho Vault is hard to use
4. Dashlane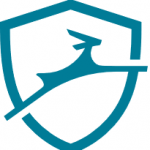 Supports: Windows, Linux, Mac OS, iOS, Chrome OS and Android
Browser extensions: Edge, Safari, Explorer, Firefox, Opera and Chrome
Free Version: Yes
Cost: $3.33 per month.
Dashlane is a flagship when it comes to password managers for businesses. Even though the price is higher than most password managers for businesses, it offers a commensurate list of features.
The only feature missing for the Dashlane Business from Dashlane Premium is the single point virtual network. This is not a disappointment as the feature is mediocre anyway when compared with the best VPN providers.
Dashlane Business allows each user to create their vault, aside from their work vault. They still have their privacy even while using the company's password manager for their personal use.
Admins of Dashlane Business accounts have a great supervisory role to play when it comes to password sharing  and creating restrictions for password use. They also have the right to give full access to a user while making the others have some limitations.
Pros:
Excellent user-friendly interface
Superior security
Seamless experience using vault while browsing
In seconds, sync can be done across devices during testing
Encryption using modern hashing algorithms
Two-step authentication with best 2FA apps
Dark web monitoring and smart spaces
5. LastPass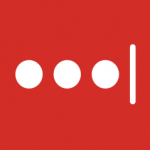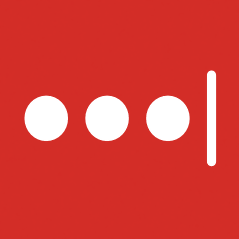 Supports: Windows, Linux, Mac OS, iOS and Android
Browser extensions: Edge, Safari, Internet Explorer, Firefox, Opera and Chrome
Free Version: Yes
Cost: $2 per month per user
Lastpass is one of the best free password managers on the market with inexpensive business plans that can support 5 to 50 users. It is very similar to its family plans of other password managers which comes with 1GB storage and protects 6 users.
Business features like basic reporting, security policies and admin dashboard can be developed by teams that use it. Though it has limited integrations with many popular software, it can support more than 50 users when you upgrade to LastPass Enterprise.
In addition, it is a browser-based password manager so you can access all its features while browsing. Its users are pleased with the dedicated customer support their team offers.
Pros:
Inexpensive
Auto-filling for applications
Reliable support agent
Great user interface
Good functionally at a good price
Password managers for businesses come at a relatively low cost when compared with the cost associated with forgotten password and productivity loss. Indeed, password managers can save your business in the long run. While selecting which one your business should use, make sure to take into account what your company can afford without sacrificing the needed features that your business needs.
FAQs
What sort of features do password managers for businesses provide?
Aside from the general features of a password manager, password managers for businesses provide additional features of integration with some popular software that many businesses use. They also provide admin functionalities to control what type of data other members can access.
Can I get LastPass for business on a free plan?
Personal LastPass has a free version but it is not free for the business version.
Can a small business use a password manager?
Yes. No matter what the scale of business is, you can always choose the password manager for the business that suits you.
What makes Dashlane very expensive?
It has exceptional features that most password managers do not have and it is one of the most popular password managers today.
Beyond these five, are there other password managers for businesses?
Yes. There are other password managers for business but these are the best five in the market.