Interested to know the best password managers for Chrome? Most people have been re-using the same password combination across accounts for a long time. While an uncomplicated password may be simple to remember, it is also pretty easy for someone to hack, putting you at risk of cybercrimes like identity theft.
Additionally, it's frustrating when you can`t recall the password to your Wi-Fi password because it's a slight variation from your Apple ID and your Gmail account. Our brains may not remember all our passwords. But what should you do as a web surfer? Grab a reliable password manager!
Using a decent password manager is an easy and quick way to make your online presence more secure. You`ll not need to remember a unique, complex password for each online account. The password manager stores every password for you, lowering the risk in case of a massive data breach.
Password managers are not only a safe way to store login information and other sensitive data, but they also come with additional features, which make them hassle-free. One such convenient feature is the extension that can integrate into Google Chrome and allow the program to import information as the browser runs.
Chrome has an in-built password manager, but it isn`t often advisable to use it in place of specialized password managers. So, let`s look at the best password managers for chrome. How safe are they to keep your most sensitive information in their online database? Are you better off with software designed purposely for this task?
Pros and Cons of Having Chrome Password Managers
Pros:
Easy to create long, complex passwords – Password managers come with tools that allow users to generate robust passwords which are unique and hard to hack. Therefore, you`ll not have to waste time thinking of a password combination that could be hard to hack or guess.
You don't have to remember all your passwords – One great advantage of using a password manager is that it stores and remembers all passwords for you, and you can look them up at any time.
They can auto-login – A lot of password managers offer you an auto-login feature, which enables you to log in to your accounts without having to fill your username or password each time you log in.
They make it easy to change passwords – Some sites require users to create new passwords after some time. Password managers can detect when you`re changing a password and may suggest saving it or ask you to replace it with an old one.
Cons:
Forgetting the master password could be tragic – While the master password allows you to access and protect all other passcodes, losing it could also mean being locked out of your accounts.
May not protect your information form certain threats like key loggers which can record your keystrokes. User data like the master password may be recorded and sent to hackers.
The Best Password Managers for Chrome 2019
LastPass Password Manager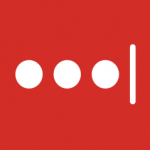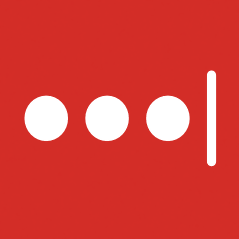 Free Version: Yes
Base Price: $36 per year
Two-factor Authentication: Yes
LastPass is a good password manager if you intend to use your password manager across multiple devices without paying an extra coin. Its free version stands out by offering the ability to store your passwords and user login credentials, and syncing them wherever you want across mobile, desktop, and browsers.
LastPass scores highly across the board. It has a wide range of features, is easy to use, and has a variety of configurations. Lastpass has other advantages, like allowing for the sharing of info without exiting its secure environment, offering emergency access, creating a family vault, having credentials organized according to your preference, and its web-based nature for ease of integration.
The software`s free version syncs across an unlimited number of devices and offers almost as many features as those on the paid version. Other free features include free credit monitoring, auto-fill feature for streamlined shopping, multiple identities, and two-factor authentication.
The premium version provides a host of stellar tech support, the ability to sync information between mobile and desktop devices, and additional authentication options.
Pros:
Advanced two-factor authentication
Feature-rich free plan
Solid and professional design
Cons:
Poor stand-alone desktop app and available only on Mac
2. Dashlane Password Manager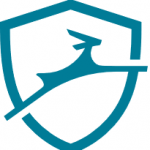 Free Version: Yes (Limited to 50 passwords on one device)
Base Price: $59.88 per year
Two-Factor Authentication: Yes
Dashlane is one of the most excellent password managers available. It earns its reputation from its unique features, such as Site Breach Alerts. This feature allows the software to monitor the darker corners of the web, looking for stolen or leaked personal data, and then alerts the user if their information has been compromised.
Dashlane is an intuitive and simple software. It allows you to automatically sync your credentials across your devices, or store them locally within a secure, encrypted vault. Dashlane`s digital wallet grants you a streamlined means for tracking and shopping at various online retailers, even if you haven't set up an account with them.
Dashlane's most prominent feature remains its bulk password changer, which allows you to reset hundreds of passwords at a go, saving you time and stress in case of a massive data breach. The software also sends a scanner through your email box on both iOS and Android to try and locate any account you might have forgotten. The desktop client is well designed, easy to use, and probably the best at filling out your credentials in online forms.
The premium plan comes with great features, such as credit monitoring, identity-theft insurance, and unlimited VPN service.
Pros:
User-friendly interface across all platforms
Support bulk password change
Supports a wide range of platforms
Cons:
More expensive compared to other password managers
3. 1Password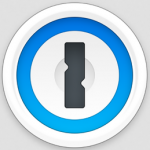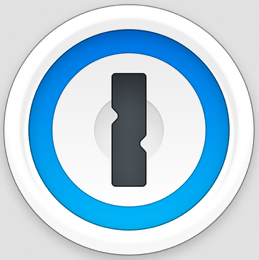 Free Version: Yes
Base Price: $35.88 per year
Two-Step Authentication: Yes
1Password was for long used as the password manager for Mac users. However, the software has now been made available for PC users and has risen to become one of the most popular and most trusted password management programs for several reasons. One of the reason is its simple, straightforward-nature, among other vital features.
1Password features a robust password generator, and a username and password storage. You can create a family or team account for secure password sharing. In addition to managing passwords, 1Pasword also acts as an authentication app. Just like Google Authentication, it creates a secret key for added security. With this feature, 1Passowrd makes sure no one can decrypt your password unless they have the key.
1Password`s digital wallet enables you to safely save everything from your sticky notes, network passwords, logins, and credit card information. The software also excels due to its intuitive user interface as well as the built-in `watchtower' service, built to alert you on any website breaches.
Pros:
Great categorization options
Robust form filling
The free plan keeps data offline
Cons:
Affordable pricing
Unintuitive interface design
Stripped-down mobile experience
4. Enpass Password Manager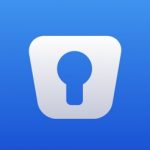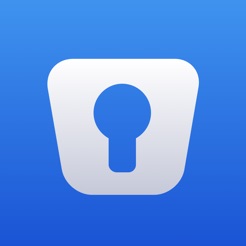 Free Version: Yes
Price: $11.99 per month
Two-Step Authentication: No
Enpass is a perfect choice if you need a password manager with all features of LastPass and predominantly free. The software offers some great features, such as managing the security for your credentials using open source. Enpass also uses peer-reviewed cryptography libraries of SQLCipher engine.
The software features a robust free desktop version. But the Android version is more limited – only 20 passwords. Enpass`s mobile apps are sleek and support biometric logins. They are still developing a local-sync feature, which will make it ideal for users who are vigilant about storing their data online.
Additionally, the software has an offline password manager, which allows you to manage your information even without internet connection. The desktop version is free to use, but you`ll have to pay for the Android app
Pros:
Strong free desktop version
No subscription fee
Supports offline data storage
Cons:
Lacks two-factor authentication
Basic desktop interface
5. RoboForm
Free Version: Yes (Limited to a single device)
Price: $24 per year
Two-Factor Authentication: Yes
While RoboForm has an app and browser extension for you, the Chrome extension stands out from all its features. IT has excellent features, such as local storage options, and offline access, which make it one of the best password managers around. The software has earned trust and good reputation from its users for the 20 years it has been offering its services.
Despite its useful features, RoboForm as its ups and downs, Its two-factor authentication and password generator aren`t as versatile or advanced as other leading password managers.
RoboForm offers a read-only website interface, and its desktop software can be confusing due to its limited functionality.
Pros:
Relatively cheap to acquire
Vigorous form filling
Cons:
Limited functionality
Read-only web interface
Unintuitive design
6. BitWarden
Free Version: Yes
Price: $10 per year
2-Factor Authentication: Yes
Bitwarden has become a reputable option among open source software enthusiast. If you prefer to run your crowd, you can install it on your server and enjoy easy self-hosting. There are apps for iOS, Windows, Linux, Android, as well as browser extensions for Chrome.
Bitwarden has features like password generator, Cloud-synchronization, auto-fill, and two-factor authentication. The software allows for the secure sharing of vault items with other registered users. The software has semi-automated password fill-in tool, which auto-fills login information into applications and websites you visit. If you are on a site that you`ve previously saved credentials for, Bitwared shows the number of credentials you have saved from that site. It also supports fully automated form filling.
With Bitwarden, you can store information, such as secure notes, Credit cards, logins, and identities securely.
Pros:
Two-factor authentication
User-friendly interface
Supports numerous browsers
Affordable pricing
Cons:
No priority customer service on the free version
7. Zoho Vault
Free Version: Yes (No sharing)
Price:
Two-Factor Authentication: Yes
Zoho Vault is part of the Zoho Business Suite software, which is so popular with small businesses and entrepreneurs. The company offers the password manager for free for individual personal use. The free version has the essentials in place, and they work smoothly. The free version lacks customer-friendly features like a bulk password changer and personal-data form filling.
Zoho Vault does all syncing using its servers, and sync across all your mobile devices, laptop, and desktop is free.
Pros:
Solid free offering
Affordable family plan
Two-factor authentication
Cons:
No form-filling
Bad handling of Google logins
A password manager generates, stores, and updates passwords for you with just the click of a button. Password managers are a great addition if you want to improve your security with the applications and services you use online. The password managers discussed in this list are reliable enough for password management on Chrome OS. Most of them have some form of a free trial or free version on offer, although both might come with some limitations. Choose one that has excellent features so that you don't have to remember those complicated passwords when you need to login to your accounts, or worry about the security of your information when browsing.
FAQs
What are password managers?
The majority of people use weak passwords or reuse passcodes on multiple accounts which makes them more susceptible to crimes like identity theft. Password managers help generate, retrieve, and keep track of unique, complex passwords across unlimited accounts for you.
Are password managers safe?
Although some password managers have been victims of hacking, password management remains generally secure. Some of the best password managers undergo testing and are proven to be safe enough.
Can I use a password manager to change my old password?
Changing the old, weak passwords on your online accounts can be a chore. Some password managers like LastPass and Dashlane have a feature that can automatically do this but only for selected sites.
What happens if I lose my master password?
Forgetting your master password means you can`t access your vault forever. Only LastPass provides you with a password hint (a way to reset the master password).
Where do password managers store my passwords?
Password managers have different methods when it comes to storing passwords. It boils down to local vs cloud-based storage. Password managers store your credentials remotely on the company's servers.