Why do you think cybersecurity is gaining more relevance every day? There must be a reason why even IT firms spend a lot in securing their data, especially if they keep data from other firms. Even the social media giant Facebook lost some of its users to hackers online.
Many times, these hacks are caused by the use of weak passwords that users come up with. Passwords are the keys you need to gain entrance into your accounts online. Every website or social media handle need passwords for login to be possible.
The issue with the usage of passwords has always been having a reliable and secure way of remembering them. Not everyone is good at memorizing a mix of numbers and letters. This leads to frequent change and loss of passwords.
Having a strong and secure password is not only good but the fact that you need to have many of them across various websites is the issue. It becomes cumbersome to manage when it is more than one. While some people might be smart enough to memorize them, others are not gifted that way.
However, some people still take the dangerous feat of using the same password for all their accounts, while is extremely dangerous. They will be at risk of having all their accounts accessed by that one person that is aware of their passwords.
To avoid getting hacked, why not ditch your sticky notes and instead use password managers for you and your family. The use of password managers for families will make you avoid trying to come up with cryptic passwords that you might even forget later.
Pros and Cons of Having Password Managers for Family
Pros:
Generation of strong passwords – Strong passwords can be generated by password managers as this is their primary role. Strong passwords are the combination of punctuation marks and alphanumeric characters. They can go as far as having currencies and a mixture of upper and lower cases of letters. To avoid storing such complex kinds of stuff in your head, password managers can help you.
Encrypts all personal data – With the rate at which hacking has gained relevance today, even when your password manager is hacked, you are secured as password managers encrypt your passwords. Even when the hacker sees them, they cannot tell who it belongs to.
Storing passwords – Not everyone has a genuine interest in security no matter how you preach it to them. Humans are generally unreliable with storing information. You will save yourself the stress of remembering all your passwords by using a password manager.
Can store other things – Password managers store beyond passwords. You can also store your online wallet, credit and membership card information.
Continuity – Even when you die, as long as your spouse has your master password, he or she can have access to the information in your password manager.
Continuous security verification – You will always be notified if your account was hacked and how to keep yourself updated with the latest breaches.
Password managers can work offline – This means you will not have to store your information on the web but on your device.
Cons:
Master password disaster – As much as possible, you have to protect your master password yourself from other people getting access to it. This is the only password that even the password manager cannot protect for you, as you have to memorize and input it before access can be granted.
Browsers support – Many password managers do not support more than three browsers while some have a limitation on the devices they support.
Not all password managers have adequate encryption – Stumbling on this kind of password managers makes the whole essence of getting one useless.
The Best Managers for Family
1Password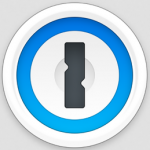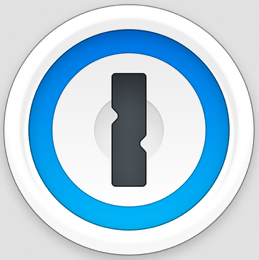 Supports: Mac OS, Windows, Linux, iOS, Chrome OS and Android
Browser extensions: Firefox, Edge, Safari, Opera and Chrome
Free Version: No
Cost: $35.88 annually
1Password is one of the most trusted password managers that exists in this century. It has a great user interface that is understandable to the user, unlike some password managers that need pieces of training or tutorials for usage. Thus, all the members of your family will surely be able to use it.
With great security features, it also works across multiple devices and has at least 1GB for you to store information.  For mobile devices, it offers the autofill option and beats a lot of password managers that are within its price range.
When you log in, you have a Watchtower, wherein you will see notifications of your user passwords, vulnerabilities and compromised logins. For popular browsers like Chrome and Firefox, you can have the 1Password extension and use it for all your logins.
You are guaranteed restoration of your data if your device goes missing. The Travel Mode moves all your data to the vault which makes data restoration easy.
Pros:
Notification of ongoing breaches
Offers plan for businesses and families
Robust software and great technical support via mails
Interface is user-friendly
Saves more than just passwords
Secure sharing of passwords to other family members
Cons:
No phone support or live chat
Only paid version
2. LastPass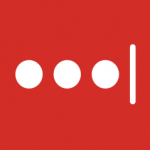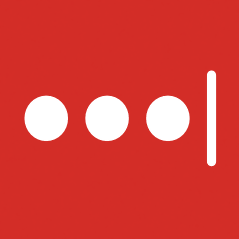 Supports: Mac OS, Windows, Linux, iOS and Android
Browser extensions: Firefox, Edge, Safari, Internet Explorer, Opera and Chrome
Free Version: Yes
Cost: $36 annually
How do you explain having a strong password manager that has a free version? Though there is a paid version, its free version works well. It lacks some features but is still worth checking out.
It is one of the password managers that come with a password generator and works seamlessly across devices. It can work on your browsers as plugins but is best for use on a mobile device. Like many password managers, it comes with the autofill options.
With LastPass, you can recover your passwords through SMS, as long as your phone number is connected to it. You can also share passwords across devices so it's definitely one of the best password managers for your family.
Pros:
Offers two-step verification process
Has a great user-friendly interface
Wipes information from device for security reasons
After setup, you are sure to get your data imported on your new device
Offers free version
Cons:
There have been security breaches in the past, especially for the free version
3. Bitwarden
Supports: Mac OS, Windows, Linux, iOS, Chrome OS and Android
Browser extensions: Firefox, Edge, Safari, Opera, Vivaldi, Tor and Chrome
Free Version: Yes
Cost: $10 annually
Bitwarden is an open-source password manager that offers both free and paid versions. It works across several browsers including Tor and Brave. For the free version, you only get little storage space for your information, but for $10, you can have up to 1GB of storage for your encrypted files.
It offers data sharing across users and multiple devices so you can also easily provide access to your other family members.
Pros:
You get vault reports
Self-hosting
Unlimited items can be shared
Data-sharing from 2 to 5 to unlimited users (free, family and business version respectively)
Great technical support
Cons:
The free version has a limit of two collections
4. Dashlane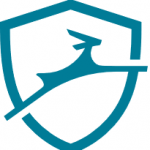 Supports: Mac OS, Windows, Linux, iOS, Chrome OS and Android
Browser extensions: Firefox, Edge, Safari, Internet Explorer, Opera and Chrome
Free Version: Yes
Cost: $59.88 annually
Considered at one of the highest-ranking password managers, Dashlane is an excellent choice that your family members will love. Its free version has great features when compared with other free versions of other password managers.
Common features like password generation and auto-filling are features inherent in it. Peculiar to Dashlane, you get real-time monitoring of your passwords and notifications that center on security breaches.
You can also change your password automatically without having to think about it, especially when security breaches happen. Special features like batch changing of all your passwords can also be done using Dashlane.
In addition to storing passwords and personal data, it offers $1 million as insurance in case of identity theft. This is proof that they are confident in their security measures. This offer is only limited to Premium Plus users.
Pros:
Trusted by millions of users
Stores sensitive information in a convenient place
Great security architecture
Real-time alerts
Cons:
It is limited to 50 passwords on a single device on the free plan
The free version cannot sync across multiple devices
5. Keeper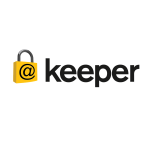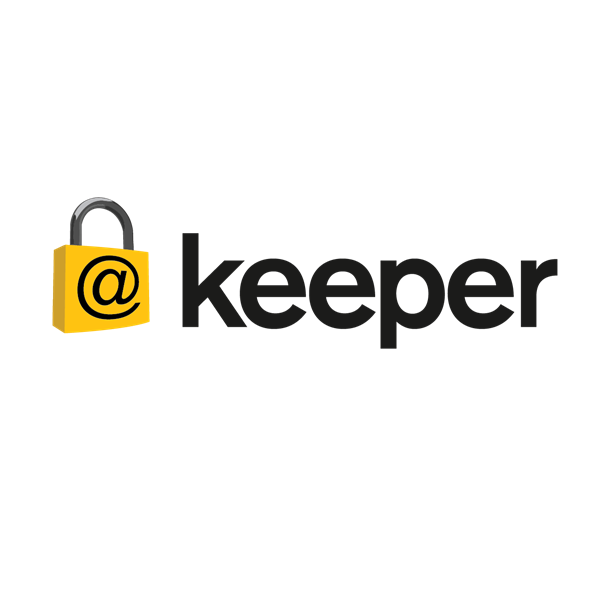 Supports: Mac OS, Windows, Linux, iOS, Chrome OS and Android
Browser extensions: Firefox, Edge, Safari, Opera and Chrome
Free Version: Yes
Cost: From $29.99 to $60 per year
Keeper offers seamless supports for many browsers and devices. Its free version offers unlimited passwords in a single device. It offers a large storage space of up to 10GB if you subscribe to the $60 package in case your family needs to store lots of passwords and important information.
Also, you can customize fields yourself to store important records. You can grant access to your passwords and information to up to five users and there are a variety of packages that you can sign up for. It ranges from personal to family to business to enterprise package.
It also offers you the opportunity to restore your lost data in case of data loss.
Pros:
Offers two-step verification
Large storage up to 60GB
Access to the full history of passwords and files
Secure data-sharing
Optional messaging
The free version has unlimited passwords stored in a device
Cons:
Single device limit for the free version
Indeed, password managers offer similar features but differ significantly in price and capabilities. Only you can know which of the top password managers is best for your family.  Just remember to take into account factors such as the number of devices that can be connected, number of users, browser extension and cost before you make a decision.
FAQs
I want to opt-in for the free trial, how does it work?
For a free trial, when you sign up to the password manager of your choice, you will have access to all the features of its trial version for many days (e.g. 15 days) and sometimes with a limited number of users. When the number of days elapses, you can then subscribe to your desired plan after acquainting yourself with the trial version. Just remember that the free trial period oftentimes will give your account some limitations.
Can I upgrade my account or cancel it when I want?
This mostly happens to people that want some other features but do not want to change their password manager. This upgrade can be done anytime and from anywhere. The same goes for cancelling your account. You can change your mind and cancel your account with a particular password manager to switch to another password manager.
How can I create strong passwords with password managers?
You do not have to worry about creating strong passwords for yourself anymore. This is one of the basic functions of your password managers. It does this by combining alphanumeric characters with punctuation marks, sometimes by using currencies and symbols.
What do you mean by master passwords?
Master password is the single password that grants you access to other passwords and information in your password manager. It is like the key to your account for you to log in and access your information. It works the same way your normal password works for other accounts you have.
How do I ensure privacy and data security?
You need to ensure that aside from other users that you have given access to, no one else has access to your master password or encryption keys. Encryption keys are what you use for decryption of your data anytime you want to use it since all the data in password managers are stored in an encrypted form. Even the data centres of password managers hold your data in an encrypted form. In this way, you are guaranteed privacy and security of your data. No one else has access to your data except you.