Are you looking for a suitable password manager app for iOS? Since an average user has multiple accounts on several websites, remembering the password for each one can be quite an ordeal. Users find it harder to memorize new passwords when they intentionally make a complex combination of numbers and characters in order to make sure that their accounts will be secured.
However,  excellent as the human brain may seem, it's simply not good enough to memorize tons of complex password combinations. What options do we, as web surfers, have to find a quick and effective way to make, secure and access our accounts when needed?
Using a password manager for iOS is one of the most effective ways to secure your activities online. With an iOS password manager, it is no longer necessary to memorize complex, long passwords for every account you get to open online.
Password managers for iOS will do all the memory work for you, helping you recall all the passwords you need to activate your account. They can also protect your data and minimize the risk of a data breach. To log in to your password manager, all you need to have is your master password.
Pros and Cons of Having iOS Password Manager 
Pros:
One master password – Password managers can help you generate unique and strong passwords, store them in one safe place and deploy them as needed.
Encryption – It will encrypt passwords on the local computer first before storing them in the cloud, making it safe for the user.
Auto-fill functionality – Password managers can auto-fill your login details whenever you visit the websites you have access to so you can save time.
Can be shared – By sharing your master password with family and friends, they can have uninhibited access to whatever information you want to share with them.
Can run on multiple devices – Password managers can run on multiple devices.
Advanced security feature – Password managers can also update you about the latest breaches and let you know if one of your accounts has been compromised.
Cons:
Possibility of losing access to your password manager – If you forget your master password, you will lose access to your password manager.
Not free – The best password managers come at a cost.
All data can be breached – Once an intruder gains access to your master password, all your login details as well as stored data can be accessed.
Browser limitation – You can only use some password managers for a limited range of browsers and devices.
The Best Password Managers for iOS
Dashlane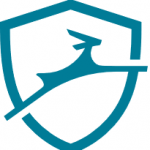 Supports: Android, Windows, Mac and iOS
Free Version: Yes
Cost: Starts from $4.99 monthly
Can change almost all passwords instantly
More expensive than other password managers
The Bulk Password Changer is unique to the Dashlane password manager. This feature enables the Dashlane user to reprogram thousands of passwords at once, saving you time in reconfiguring your passwords in case of imminent breach of data.
Recently, Dashlane can now be accessed by Linux, Chrome OS, and the Microsoft Edge browser, making its website interface truly interactive. It scans your email inbox to locate other accounts on websites where you have usernames and passwords.  It is also well-designed, easy to use and is possibly the best app at filling out your personal information online.
The Premium Plan comes with a dark-web monitoring facility and an unlimited VPN service.  In addition, the Premium Plus Plan features credit monitoring, identity-restoration assistance and identity-theft insurance.
The strongest reservation about Dashlane is its high price. From an annual fee of $40 for its Premium Plan, it was increased in July 2018 to $60.  There is a Premium Plus Plan that goes for as high as $120 for a year. Its free plan, once offered free for unlimited password storage, now has a limit. You cannot store more than 50 sets of credentials on it.
Dashlane has a well-designed desktop application and a tool that changes your passwords on hundreds of websites at once. It has a fully interactive website interface and support for Linux and Chrome OS. If you forgot your master password, your account cannot be decrypted and the only option will be to reset the account.
Pros:
Security guaranteed by two-factor authentication
It is easy to use and understand
Low demand for system memory
Supports multiple platforms
Can share encrypted passwords with emergency contacts
Cons:
Free Plan does not support multiple devices
2. DataVault
Supports: iOS, Android, Mac, Windows and BlackBerry.
Free Version: Yes
Cost: One-off fee of $9.99
Easy-to-use functions
Data vault browser
Excellent customer support
DataVault is a password manager that saves user's confidential information. The information that can be saved in DataVault cover a wide range of data like the user's credit card details, bank accounts and internet banking details, login information like the username and passwords for different websites.
DataVault is considered as one of the best password managers for iOS.  This password manager protects confidential information using the Advanced Encryption Standard (AES), one of the latest powerful technologies to keep data safe with such managers. DataVault Password Manager provides features like automatic backups and advanced security options to store and protect the user's confidential information.
DataVault has great features that have made it acclaimed as one of the most recommended password managers for iPhone, iPad and iPod touch or iOS devices generally.
Its payment plan stands out among the others. Users are charged $9.99 for each installation, no yearly subscription is required. But if you have different devices using different platforms, for example a macOS, iOS and android devices, you would have to spend up to $40.
Pros:
DataVault only offers a one-off payment per installation. Once paid, no other fee or subscription is required.
Syncs between different platforms and devices
Stores many kinds of personal data in a folder system
Cons:
Password capture and replay not automated
Users have to pay for each device separately
Does not fill web forms with personal details
Does not offer two-factor authentication
3. 1Password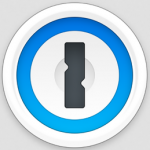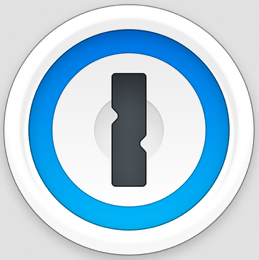 Supports: Android, Windows, Mac OS, and iOS
Free Version: No
Cost: Starts from $2.99 monthly
1Password is another popular and quite reliable password manager. It features a strong password generator and has a username and password storage. It is highly recommended for its intuitive user interface and an in-built "watchtower" service designed to notify users of breaches on the website. 1Password's digital software allows users to securely save everything from logins and credit card information to sticky notes and network passwords.
Pros:
Supports secure password sharing
User-friendly interface
Will notify you of ongoing breaches
Saves logins, credit card information, notes and much more
Offers a family plan
Robust, feature-rich software
Cons:
No free version
No live chat or phone support
4. Sticky Password
Supports: iOS, Mac OS, Windows, Android
Free Version: Yes
Cost: $29.99 annually
Sticky Password is a free password manager that offers a premium version with lots of cloud features. It has an intuitive navigation system (particularly for mobile devices), strong password generation and an encryption facility. Sticky Password manages all the user's passwords and mobile data. It automatically logs the user into sites, helps fill in every form and generates extra-strong new passwords as well. It is a reliable security tool offering rich features for saving passwords of online accounts.
Sticky password supports both face ID and fingerprint sign-ins. Sticky offers both simplicity and professional service, making it a strong choice for startups.
Pros:
Syncs across multiple devices
Captures oddball logins
Supports biometric authentication
Offers no-cloud Wi-Fi sync
Has portable USB software version
Cons:
Its Bluetooth/USB authentication replaces master password and is therefore not 2FA
Its password pointers are archaic.
5. Enpass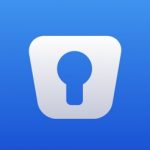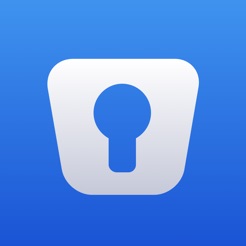 Supports: iOS, Windows, Linux, iOS, Android and Mac
Free Version: Yes
Cost: $9.99 One-off
Enpass password manager for iOS and Mac is yet another recommended application that offers the capability to store many passwords. And not just that, it also saves other types of data. An in-built browser comes with the app so that you don't have to copy and paste passwords into your browser. This allows users to easily fill details when answering forms. The simplicity with which you can store passwords on Enpass is remarkable.
Features of Enpass password manager include: allowing the user to choose the cloud storage of their choice to sync passwords, templates for storing these passwords and login information, the app locks automatically if it is not in use and the feature that allows users to import data from other password  managers.
The free version of Enpass allows users to save up to 20 passwords. Users who want to save unlimited passwords will have to pay for the premium version of the app. The premium version costs $9.99.
Pros:
Better privacy of the user's data
Enpass scans the dark web and ensures your data is safe
Multi-factor authentication
Wide range of cloud storage
In-built browser
Cons:
No security breach alerts
No plans for families or businesses
No reliable emergency contact even if you forget your master password
There are no hard and fast rules when choosing a good password manager for iOS to ensure fail-proof access to stored information. All iOS password managers have different features, capabilities, and prices. Thus, only you can select the one most suited to your needs.
From the range of top market performers discussed above, you are better equipped to appreciate their distinctive capabilities and assess which one would be most suitable to meet your expectations.
LastPass's free version is unlimited and versatile. Its paid versions have recently gone up in price. The price hike is more than justified considering that it is the one with most features.
FAQs
Are password managers safe?
Yes. Password managers are generally considered as safe.
Can password managers for iOS be hacked?
Companies of these password companies consistently use the services of white hat hackers who help them discover as well as fix loopholes a black hat hacker from getting access to their users' data.
How can I get a discount for volume purchases?
In some cases, educational institutions and businesses can receive discounts for volume purchases. Contact the customer support team of your preferred password manager to know more.
Can password managers change old passwords?
You will need to ensure that you change the majority of your password yourself but the password manager can help you create unique passwords and save it for you. Log in to the different websites one by one then replace old and weak passwords with new unique strings of complex passwords for each site. Moreover, it is wise to save your secret questions too. All these will now be saved securely in your password manager.
What are my options if I forget my master password?
The solution to this depends on the password manager you are using as the question can best be answered by the provider. Some password managers will provide you with a recovery kit or an emergency kit that may contain a copy of your master key and other recovery information. Other options available are the use of a family or business account with more than one administrator or simply write the password out in a book and keep it in a safe place.