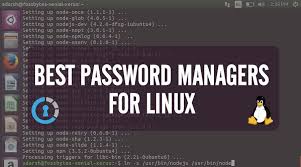 Are you trying to create a secure password that nobody will ever guess? Or you probably did, but the password was so good that you forgot it? Having a password manager for Linux is the best way to protect your personal data from being breached and keep your mind password-free.
Most people are reported to have up to 27 accounts across several sites. Trying to keep track of them all through your day-to-day operations can be messy, so much so that users re-use the same password for all of them.  For example, the word "PASSWORD" is rated as the 8th most used password in the world.  Now, that's scary from a security standpoint.
The reality is that our technological devices are getting even more sophisticated and that expansion leaves us vulnerable to constant security threats.  In 2018 alone, an estimated 2.5 billion people worldwide had their PC or mobile devices hacked.
Even though your mobile device comes with built-in VPN's (virtual private networks) and high-quality end-to-end encryptions, those just aren't enough to cover all of your bases.
Companies like Facebook and WhatsApp profess to have the same quality encryptions yet they are still vulnerable to attackers. Many people brush this off with an "I have nothing to hide" attitude, but when their identity is being used to commit fraud, spy on loved ones and hit their bank accounts, that's when they know that they should have taken their account security seriously.
Password managers for Linux secure your existing passwords by storing them together in an encrypted vault or server where they can be accessed with one master password consisting of long words or phrases.  This software will also generate stronger and harder to crack-in passwords. They also periodically change those passwords to lessen the likelihood of being compromised.
Table of Content
Pros and Cons of Having Linux Password Manager 
Pros:
Can be used on multiple devices – The best password managers can be installed on all of your operating systems and devices like Windows, Linux, Mac OS, Android, iOS, and tablets.
Two-factor (2FA) – Whether it applies to your master password or your collective passwords, you can verify your log-in identity using a two-factor authentication system
Multi-factor authentication – For even stronger protection, a multi-factor authentication system will take it to the next level by using biometrics such as fingerprints, eyes, facial and voice recognition
Can be shared – If you have a large family, close friends or even a business, a password manager will allow you to share your password, files and information which will give them access to your accounts
You only need your master password – Your master password will be the only one that you'll ever have to remember. The password generator will produce passwords that are extremely difficult to bypass, using a series of combined characters, numbers and letters that hackers will not be able to identify.
Cons:
Locked In – Be very careful in choosing the best password manager for your PC and mobile devices because once you have a managing system in charge of all your data, the data will most likely be in that system's vault forever. Choose wisely.
Possibility of not being able to access the password manager – In case you forget your master password, it will be hard for you to gain access to your account and the data stored in it. That's why you should contact the support team immediately if ever you lose your master password.
The Best Password Managers for Linux
1. Enpass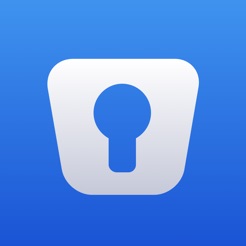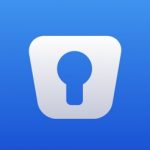 Price: $11.99/platform (premium)
Free Version:  Available
Supports: Windows, Mac OS, Linux, iOS and Android
Distinguishing itself from the competition, Enpass is a cross-platform system that is used as an offline password manager which means that Enpass will allow you to store all of your data locally on your PC or mobile devices. You will also have the control to protect your data in your own environment.
Enpass provides you with a key file, which will add an additional layer of security to your authentication.
Although it's an offline account, you are allowed to sync your data with cloud accounts like iCloud, Dropbox, OneDrive, Google Drive or WebDAV.
Pros:
You can segregate data by using multiple vaults
Access, control and transfer data with your smart watch
Log-in using your eye, fingerprint or face
Attach files of any type: passport Image, credit card or any other documents
Comes free for desktop
Cons:
Does not offer the free version for mobile
It's not compatible with Microsoft Edge
It lacks features like digital inheritance and web-form
There is only one password vault per user. You'll have to upgrade to the premium version to get more vaults
If you forget your master password, your account cannot be restored
2. Keeper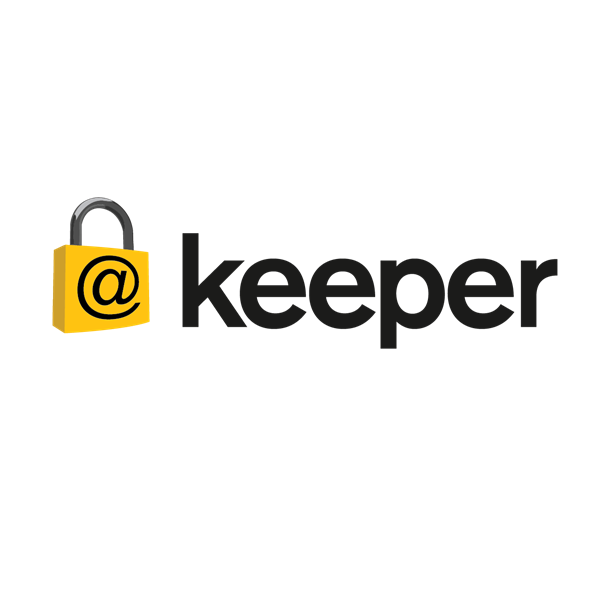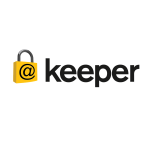 Price: $30.00/user/year
Free Version: Available
Supports: Windows, Mac OS, Linux, iOS and Android
Keeper is a two-factor authentication manager that stores your most sensitive financial and personal information by using 256-bit AES encryption software and zero-knowledge architecture.  With over 9 million users, Keeper works with more than 3,000 companies to secure.
To make sure that no malicious website gets access to your content, Keeper allows you to extend your browser with Chrome, Edge, Firefox, Opera, Safari, and Internet Explorer.
Breach Watch by Keeper will search through the dark web for any accounts or passwords that might have been stolen and then alert you so you can take the necessary precautions to secure the account.  This feature already comes integrated with Keeper.
Pros:
Cross-platform compatibility
Two-way and fingerprint log-ins
Keeper DNA system uses your smart devices as a form of identification
Share Auditing, Provisioning, Delegate Administration and Active Directory Integration.
Unlimited passwords for multiple devices
Cons:
Can only change one password at a time
Does not scan your Inbox
No phone support
No drag and drop feature
3. LastPass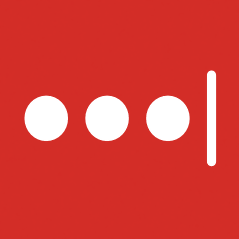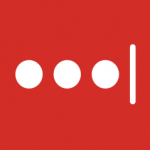 Price: $36.00/user/year
Free Version: Available
Supports: Windows, Mac OS, Linux, iOS and Android
Working on almost any platform or device, LastPass remains one of the most recognized Password Managers. LastPass has almost all of the features of any other management software out there wrapped in one.  It is one of the most trusted, with an estimated 13 million users across the world.
Their platform is especially beneficial to those who wish to use it for business purposes. LastPass features a centralized administrative control deployment, to manage policies, reporting, assigning group-level permissions, and employee access to all web services and apps that are available in a single shared Vault.
Pros:
Detects and replaces old or repeated passwords
Dark Web Scanning
Two-Factor, and Multiple-Factor Authentications
Third-Party audits on encryptions
Credit Monitoring
Cons:
Re-entering master password on every site
No phone or live chat support (only forum)
Occasional glitches may occur
4. KeePass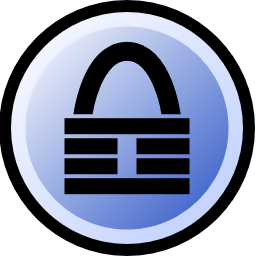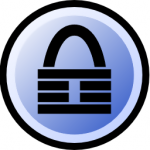 Price: $0.00
Free Version: Unlimited
Supports: Windows, Mac OS, Linux, Blackberry, Chromebook
KeePass is a free open-source portable manager which you can carry on a USB stick wherever you go. It actually doesn't store anything directly on your operating system nor does it create or initialize any files or registry keys.  It also allows you to use key files that provide, in most cases, a more robust and secure database than the master password itself.
You can export your password list through HTML, XML, TXT and CSV formats and can import TXT CodeWalletPro outputs, which are closed-source vault passwords.
Pros:
Uses Twofish and AES encryption algorithms
Drang and drop
Open-sourced
USB key storage
Enables you to customize the appearance
Cons:
User difficulties
Does not alert during potential breaches
No auto-fill function
Requires special plug-ins
5. Dashlane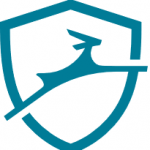 Price: $59.99
Free Version: Available for Desktop
Supports: Windows, Mac OS, Linux, iOS
Dashlane's platform offers great service, providing an unlimited amount of passwords for data on multiple devices, unlimited sharing of notes and secure passwords, all of which you can keep track of.  Regardless of the platform, you can also sync across multiple devices with secure access anywhere.
VPN protection can shield your data and online activity from being tracked by hackers.  Dashlane will allow you to switch your server location so you can stay in complete anonymity.
Pros:
1G of cross-device storage
Automatic log-in and auto-fill
Digital wallet for online purchases
Includes VPN protection
Includes inbox scan
Easy to use
Unlimited storage on unlimited devices
Cons:
Limited support for Explorer
No phone support (seems to be typical)
No multi-factor authentication
Surely by now, password management must be looking very enticing.  Considering all of the available options, products and resources that are literally just a click away, we can all breathe a big sigh of relief that we are not alone in the battle to secure our data.
FAQs
Which operating systems do I need in order to download a password manager?
The top password management companies are compatible with Windows, Linux, Mac OS, Android, iOS and tablets.
Why can't I protect my own passwords?
Everyone is free to manage their data as they please. However, if you have passwords spread out along many websites, you could start with a free trial to test the waters.
Are password managers completely secure?
Password managers cannot guarantee 100% security. Even though breaches have occurred in the past, it is still the safest way to guard your data.
How much am I looking at spending?
You can sign up absolutely free, with the option to upgrade if you need the extra features.
What if I forget my password?
Most password managers for Linux will have a recovery option should this happen, while others have a zero-tolerance policy. If you forget your master password, you could lose your data. Be mindful of this when choosing the right software.