PC cleaners, also known as PC cleaning software, are tools used to clean PCs by unloading the unwanted data and speed up your machine. They can also help clean up unwanted viruses and malware threats.
In this article, we've carefully reviewed the PC cleaner options available in the market. Before we dive into the list, it is crucial to understand what exactly PC cleaners are and how they speed up the performance of your PC.
Table of Content
What are PC cleaners?
These apps are easy to use and don't require technical skills. They scan through all your files, documents, and media to identify the unnecessary data that you can delete. Unnecessary data can either be from the system or the internet. In addition to weighing down your system, unwanted data items from the internet are a much bigger threat. This is because they can easily harbor different malware types, tracking cookies and other threats.
Best PC Cleaners 2020
1. IObit Advanced SystemCare – Thoroughly Clean your PC
Compatibility: Windows XP and higher
Cost: Free & $19.99/year for Pro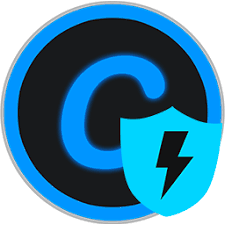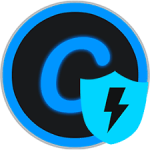 IObit Advanced SystemCare is worth a second look if you are a new Windows user in the market for a good pc cleaner. The app has a hands-off approach to cleaning & optimizing PCs. The app gets rids of all the files and folders you find unnecessary, cleans the Windows registry, and patches up errors on the hard drive. You can find all the functionalities easily on the app's slick dashboard.
It is available in two versions, i.e. a free version that entails standard cleaning and the paid Pro version that extends functionality by adding several features. These features include deep registry cleaning, real-time optimization, internet speed-boosting, privacy protection, and all around the clock technical support. The Pro version license supports up to a maximum of 3 devices.
Pros
Features a customizable interface
Comes with a one-click option to optimize pc
Allows for an automatic clean up
Cons
Lacks an option to separate individual files
Comes with additional software in the installer which is in collision with its purpose
2. Piriform CCleaner – Optimize your PC
Compatibility: Windows XP and higher/ Windows server 2003 and higher
Cost: Free & $19.95/year for 1 license, $29.95/year for 3 licenses, $54.95 (2 year plan) for 3 licenses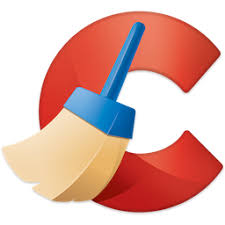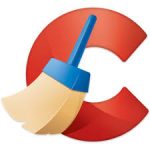 The CCleaner app developed by Piriform is another great choice when it comes to optimizing your system. It is trusted by millions of pc users for its effectiveness. What's more, the app helps clean and fix the Windows registry. You can also manage the other apps installed in your pc. This pc cleaner is considered the standard cleaning software for PCs. It is preferred by dint of its ability to clean parts of the pc where other optimization and cleaning apps fall short. It has an automatic scan to identify and consequently remove junk files.
You can also disable the unnecessary start-up items to speed the booting-up process. Its one-click feature is particularly useful when you neither have the time and effort to spare. You additionally get regular automatic updates to ensure system performance is always at the peak. It is also offered in two versions- a free and paid version. The free version comes with most of the functionalities, including eliminating unwanted temporary files, deleting browser caches and unwanted cookies while retaining the ones you deem useful.
On top of this, the paid version adds clean-up scheduling and also throws in real-time protection. To say the least, CCleaner is a complete package that should be your go-to optimizer when your pc starts being sluggish.
Pros
The app is made by highly-reputable developers that have built solid apps for other platforms as well
It is easy to use
Supports real-time monitoring functions
Cons
Has limited configuration options
3. Iolo System Mechanic – Tune up your PC
Compatibility: Windows 7 and higher
Cost: Free Trial & $69.95/year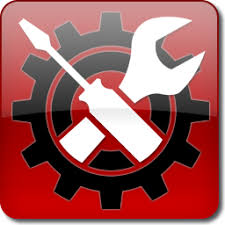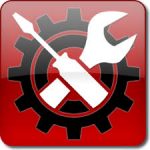 Iolo system mechanic comes with a one-click clean-up feature to help you get rid of unwanted files in a jiffy. Using this optimizer, you can easily make your pc faster and cleaner hassle-free. The app will get rid of the junk files and unwanted clearing your RAM in the process.
Besides, it blocks bloatware and auto-run settings. On the browsing end, it removes the log, cache, cookies and the browser history to protect your online privacy. A free version of the app is available alongside a paid version. If you are not one to shell out some dollars for the paid version, you can settle for the free edition which is excellent too. Iolo occasionally offers a discount on the paid version.
Pros
Comes with one-click clean-up feature
Performs detailed analysis
Gives you a choice of the scan types you want
Cons
Some of the features are limited to only the premium version
4. Advanced System Optimizer – Improve your computer performance
Compatibility: Windows XP and higher
Cost: Free & $69.95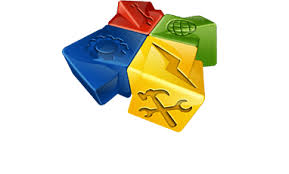 If you are looking for an optimization tool for your pc, look no further. This powerful cleaning and optimizing tool comes with an array of several features to declutter your pc. The disk optimizer and cleaner gets rid of any junk and also defrags the hard drive. This helps stave off slowdowns and crashes.
Just like Iolo system mechanic, this app also removes all browsing cookies, cache and history that might compromise your online privacy. Even better, the app doubles as a game booster and optimizer, which is foredeal most of the other tools lack. This feature boosts the gaming performance of your pc. The app has a back-up and recovery feature. Here you can store and recover the files you delete by mistake.
Pros
Has a 60-day money-back guarantee policy
Throws in a game optimizer feature for a better gaming experience
It is very efficient
Cons
The trial version has limited features
Occasionally flags some settings and trivial cookies as threats
5. Norton Utilities Premium – Keep your PC clean and safe
Compatibility: Windows 7 and higher
Cost: $39.99/year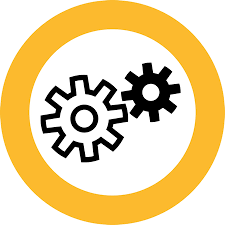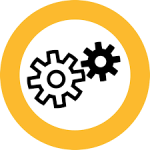 Norton Utilities Premium by Symantec is another tool you can use to get your pc running smoothly. Symantec is a renowned company when it comes to security solution and software. Other popular software it has built include the antivirus software and the secure VPN.
The cleaning and repair setting automatically keeps track of your usage. When your PC is idle, say sleeping, the app then implements various tidying and repair measures. You can do other things while you're the app carries out fixes. You can do a complete system revamp without hassle using the one-click optimization feature. The app does the usual house cleaning functions such as getting rid of broken program links, fixing the register, and shredding sensitive data items.
Pros
Has an automatic clean-up feature
Comes with preset profiles
Has a permanent shredder that may be handy if you want to erase items completely
Cons
It has a high subscription price
Factors to consider when choosing a PC cleaner
To say there are enough PC cleaners in the market is an understatement. Today, there are tons of them each claiming to be the best. This makes it very hard to choose the right one. It begs the question 'How do you choose the best PC cleaner?'
There is no specific answer to how to choose the best PC cleaner. Rather, you can apply an extensive criterion to ensure you settle with the best PC cleaner. Here are some factors to look upon when going shopping for a PC cleaner.
Ease of use – The PC cleaner you choose should not only powerful but also easy to use. We were cautious with our picks here to ensure they are user-friendly to even tenderfoot pc users.
Performance – A good PC cleaner should be able to work just as it's intended without affecting the system's performance. Stay away from PC cleaners that can't live up to what the developers claim they can do.
Reviews – Reviews from other users who have tried the software reveal a lot about its reliability and effectiveness. Also, check how the support team responds to the unsatisfied users or those who have raised complaints.
Security –The essence of PC cleaners is to optimize and boost the performance of your pc. It is ironic but possible to get malware attacks when you download these applications. To ensure that your pc remains secure, scan the pc cleaner using a reliable anti-malware software.
Support – An efficient pc cleaning tool becomes less impressive if it has poor customer support. Reliable pc cleaners should be backed up by a responsive and knowledgeable customer support team.Further, the developer should provide more than one way to reach technical support, such as email, telephone, or live chat.
Pros and cons of PC cleaners
Pros
Saves you the trouble of manually removing files and apps you don't need
Reduces maintenance and repair costs
Boosts the performance of the pc
Reduces overheating by preventing hogging the pc RAM
Extends the lifespan of your computer
Cons
Not all pc cleaners are efficient as some are bogus
Most of the effective cleaners are expensive
Wrap up
Windows (starting 8.1) has a built-in storage management feature that shows the space occupied by major data items. Under the system Settings, you can check how much storage space your Downloads, documents, music, picture and videos have used up. This breakdown gives you a clear picture making it easier for you to know what to remove.
It is also important to regularly run full scans on your pc using reliable anti-malware software to get rid of any malware threats. This is because keeping you pc clean and free of malware enables it to deliver peak performance. Seeing as the process is too exacting, you need a pc cleaner. Hopefully, you will have no trouble choosing the right as we have covered the best ones here.
FAQs
Are these PC clean up tools effective?
While pc cleaners are useful, you can still use other means to keep your PC optimized. Complementing those practices with pc clean up tools will get your machine running smoothly.
Do these clean-up tools work on all computers?
Some pc cleaners can't run on all computers. Most of them, however, are compatible with Windows XP and higher.
Do PC cleaners have malware?
Most clean-up tools today have been affected by the bad reputation surrounding a few bogus pc cleaners. They take the disguise of effective clean-up tools but end up infecting your system with malware. Nonetheless, not all pc cleaners have malware. Some pc cleaners are actually excellent at freeing up space and optimizing PCs.
Will my computer boot up faster?
Bloatware and unnecessary data items bog your pc and may result in slow boot-up. Once you get rid of these items, your pc will be significantly faster when booting.
Are free PC clean-up tools harmful?
Not entirely. Still and all, there are some clean-up tools (mostly free ones) that can harm your pc. Such tools may try to install other malicious software or kill off system processes. Some may even hype up trivial or inexistent issues to make neophyte PC users subscribe to paid plans.