In this day and age of online attacks, it's essential to have security tools that protect your device from various attacks and remove installed malware where necessary. However, criminals also take advantage of this notion and manipulate online users into installing rogue software that is itself a malware. The end goal? To get money off their victims.
In this guide, we'll show you how to get rid of rogue programs and protect your device from future infections.
Table of Content
In a Rush? Here are 3 Quick and Easy Steps to remove rogue software:
Click here to download and install Malwarebytes for your device.
Run a full system scan by clicking the Scan Now button. This process takes a few minutes.
After the scan is complete, click Remove Selected to remove detected threats from your device. Sometimes a restart may be required to clean your device entirely.
What is Rogue Software?
Rogue software, otherwise known as scareware, is a phony software that advertises itself as an antivirus program meant to help users remove malware that has infected their device. These kinds of software mostly behave like a typical Trojan in that they encourage a user to install a free trial version, while others can also get installed as drive-by downloads.
Once you install the phony antivirus software, it then claims to scan and find many malware programs, while, in reality, it's probably the only virus in the system. From there, it regularly prompts you to clean them by throwing pop-ups, warning, and opening dozens of windows.
What is the purpose of a rogue?
All rogue programs have one purpose – to steal from you.
Such programs usually don't have the code intended to carry out the advertised purpose, and neither do they have a malware database. Once they infect your computer, they try as much as possible to prompt you to "purchase a license" or "unlock the premium version."
They mostly use three techniques to make you pay:
Trying to convince you that your device is in real danger, and therefore needs immediate attention.
Being so annoying that you choose to pay the fee.
Preventing you from using other apps or uninstalling them.
How to know if your device is infected
It's easy to know when your device is infected with a rogue program. Below are some behaviors that they exhibit:
You may see a scanner that mimics the malware scanning process. This scanner can either appear to prompt you to install the software or after you have already installed it.
Generally, rogue programs show a large number of malware infections after the "scanning process." This is meant to instill fear and therefore trigger action.
Even after you close the window, the program keeps reminding you through messages and alerts that either pop up or come from the taskbar.
A rogue program may also stop you from launching other applications, under the pretense that the program is also infected.
These programs usually target your security programs such as Firewall and Antivirus applications. They may disable updates or shut them down altogether.
They can't be easily uninstalled.
How to remove Rogue Programs from your device
If your device has already been infected with such software, the good news is that your device is probably not as infected as the software claims. The bad news is that the software has most likely locked your control panel as well the "Add/ Remove Programs" option, making it hard to get rid of it.
Even worse, the program might prevent you from accessing other programs such as your browser, and so you may not even be able to download a malware removable tool.
In such a case, you first need to boot your computer to "Safe Mode with Networking." Note that the regular "Safe Mode" will not allow you to use the internet. Below are the steps to follow.
Step 1: Reboot Windows into "Safe Mode with Networking"
By rebooting Windows into this mode, you will prevent the rogue program from loading at startup, but you will still be able to access the internet. Before you do so, ensure that you remove all media such as USB, CD, DVD, or Memory cards.
Instructions for Windows XP, Windows Vista, and Windows 7
Immediately after the computer starts powering up, hit the F8 key on the keyboard at 1-second intervals
When the Advanced Boot Options window opens, select Safe Mode with Networking
Instructions for Windows 8, 8.1, and Windows 10
Pressing F8 or Shift + F8 might not always work with these versions of Windows. However, there are over eight methods you can use to restart your device in Safe Mode. Here's one of the easiest:
Before you sign in, hold down the Shift key
Click the power button, and select Restart
The one that doesn't require you to boot up your Windows is interrupting the boot-up process three times. You can do this by pressing the Reset or Power button when Windows starts to load. Note that for the power button, you will need to long-press for 4 seconds (or till the computer shuts down).
After that, Windows will boot in repair mode. Select advanced options.
The two methods will lead you to the same screen. From there:
Under "Choose an Option," Select Troubleshoot
Choose Advanced options from the list
On the screen that opens, tap Startup Settings
Click the Restart button on the bottom right side
After your PC reboots, you will get nine options. Ensure that you select Safe Mode with Networking by pressing
Step 2: Remove the Malware with an Anti-malware Tool
After you successfully boot the device into Safe Mode with Networking, download Malwarebytes removal tool. It is a specialized product for removing such malware.
Note: In the odd case that the scareware prevents the file from downloading, you can download it on another device, rename it, and then transfer it using USB.
Navigate to where the file is stored and double-click it to initiate the installation process. Click "Yes" when Windows asks if it's okay to make changes to your device.
When the Setup Wizard opens, click "Agree and Continue" for the installation to start. You can also click "Advanced options" to change the installation location.
After the process has completed, click Finish. Malwarebytes should launch automatically.
Perform a full scan to check your computer thoroughly. This process may take a while.
When done, click on Show Results.
Ensure that all detected threats are checked, and then click on Remove Selected. This will delete all files and registry entries that belongs to the rogue program.
After that, you can restart your computer.
Best rogue software removal tools 2019
Platform: Windows, Mac, iOS, Android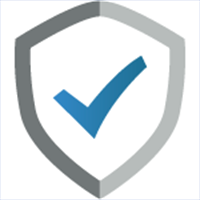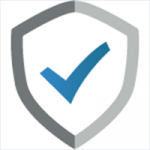 PC Protect is one of the best antivirus software in the market with a reliable malware detection engine. PC protects is also known for its performance and incredible reliability when dealing with malware menace. This antivirus solution is perfect for detecting, deleting and helping prevent future malware infection in your device. PC Protect offers real-time protection that protects your device against various malware such as Trojans, spyware, adware, and viruses. It also provides web protection, identity protection, blocks phishing sites and a tune-up performance functionality. Other features included in this antivirus solution include a VPN, a password manager, and an enhanced firewall among others.
Getting started with PC Protect is like a walk in the park. It was designed for all types of users, both novice and advanced. The installation process is straightforward as well as using the product. It has an intuitive interface with well-organized features and easy to access menus. To scan your device, all you need to do is press the scan button; the process is also automated. With PC protects, you get various customizable options and a 30-day money-back guarantee on the premium version.
Get PC Protect and get rid of rogue software in a quick scan.
Platform: Windows, Mac, iOS, Android

Kaspersky firm makes undisputed antivirus products for various devices that need protection from online threats and infections. The antivirus products have always received positive critic, and they have been praised in many publications. Kaspersky antivirus products also have a good reputation for getting perfect and near-perfect scores from various independent antivirus tests. Kaspersky products are also known for high detection rates with minimal false positives. Thanks to the machine learning antivirus engine.
Kaspersky antivirus products have essential and advanced features that detect, remove, and prevent various malware infections such as viruses, worms, and Trojans. The antivirus products also have the capability of detecting zero-day threats and infections. Protection features include real-time protection, email and web protection, and file protection. Other features include a password manager, a VPN, a firewall, a backup system, among others. Kaspersky antivirus products feature an easy to use interface with features easily accessible. It is only the installation and scans that take a longer time. Kaspersky offers premium antivirus products with a 30-day free trial.
Get Kaspersky and get rid of rogue software in a quick scan.
How to avoid such infections in the future
Keep Your Software Updated: Always perform updates on all installed software, from your operating system to your applications. This is important as updates come with security patches that prevent malware from exploiting a known loophole.
Maintain your anti-malware Defenses: It's important to ensure that you have a working antivirus program on your device. Such applications help detect and clean malicious files before they can even be installed. Apart from having one, also make sure that you enable automatic updates.
Beware of Ads: Whether in search engines or within websites, always avoid clicking ads that prompt you to install a particular application. If you want to install an antivirus, select the official website from your search results and verify that it's a secure site (https). In case you get a pop up asking you whether you want to install a particular antivirus software, never click anything on it. Whether you click, 'Ok,' 'No,' or even 'Cancel,' the program may download itself anyway. Instead, use ALT + F4 to close the page or the browser.
Don't open unexpected attachments: Cybercriminals use social engineering as one way of propagating rogue programs. If you get an email attachment that you were not expecting, don't open it – unless you can verify that it's genuine and it doesn't contain any malware.
Be cautious with Links: Avoid clicking random links that you get in emails or on social networks. This is one of the most common techniques of social engineering.
FAQ
Are all Rogue Software Phony Antivirus Programs?
Rogue software are not necessarily phony antivirus programs. However, this is the common facet that such programs use. For the last few years, the term rogue software and rogue antivirus software have been used interchangeably. A different type of rogue software may be a program that claims to be a crack or a key generator for a popular game. The tool may appear to work at first but then lead to a survey or ask users to download the full version, which is usually malware.
What is a drive-by download?
This is a type of download that occurs without a user's consent and leaves them vulnerable to an attack. Unlike most malware attacks, such a download does not require a user to click on anything to initiate the attack. They mostly exploit a security flaw in particular software, especially one that has not been updated for some time.
Is Uninstalling a Rogue Program enough?
Whenever rogue program installs, it tries to mess with your computer as much as possible. It therefore changes registry entries and hides other files that may not be easily detected by a regular antivirus program. These files can then be used to re-download the application. In case your device gets infected by such programs, always ensure that you perform a full scan with an anti-malware program.
Wrap up
Rogue programs can render your computer utterly un-useable by either being annoying or overtasking the CPU. They can also be used to initiate an even bigger attack like identity theft or financial fraud, and so it's essential to protect yourself and your device from such.
The rogue program removal guide above should help you reduce the risk of infection as well as deal with malware that may have infected your computer.