There are numerous legitimate reasons to use spy apps today. This includes tracking your employee's phone, monitoring your kid`s phone or use them to track your own phone.
With so many spy apps on the market, choosing one can be quite overwhelming! Especially if you've never used a spying device before.
In this guide, we outline the best spy apps for 2020 along with their spying features, security and prices.
Best Spy Apps 2020:
Best Spy Apps 2020
Sites
Bonus
Features
Registration Page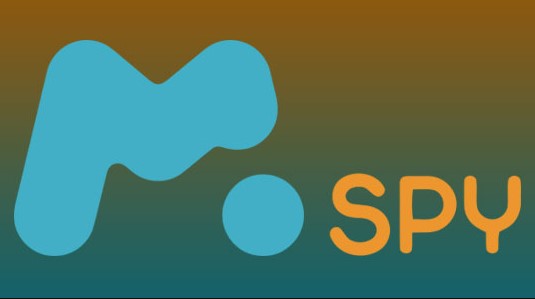 Can Track and Control Your Child's Online Activities
Provides GPS Location of Your Child
Can View Sent and Received Messages and Files

Offers Location Tracking and Geofencing
Tracks Browsing Activities
Has Social Media/Chat Monitoring Feature
Table of Content
1. mSpy – Best parenting control app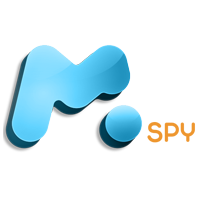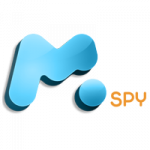 Basic Plan: $26.99 per month
Premium Plan: $59.99 per month
mSpy is one of the top mobile spy apps. The app`s combination of advanced spying features has seen it track and monitor smart devices of various models. With its pretty straightforward installation, the app offers all the basic features of other spy apps such as monitoring of text messages, call logs, emails, multimedia files, browser history and location tracking. It is compatible with iOS and Android phones.
mSpy is basically used as a parental monitoring app and its customer satisfaction report stands at 95%. With its internet history monitoring feature, you can check the online activities of your kids or employees, which is a good thing when you want to see what they are up to and which sites they are visiting.
You can also spy on the exact location of the target device through the app`s online panel. You`ll be able to know whether your kid or employee is at the place they claim to be or check if they have departed or arrived at a particular destination.
Lastly, mSpy also comes with a special keylogger. This feature enables you to track and monitor all the keystrokes typed on the target phone, including passwords. In addition to this, you can also control apps on the target device remotely. All in all, mSpy is an excellent parenting control app with plenty features.
Pros:
Supports tablets and Android devices
A 7-day trial before installation
Cons:
Rooting is required for instant messaging apps monitoring
Quite expensive
2. XNSPY – Most advanced option for Phone spying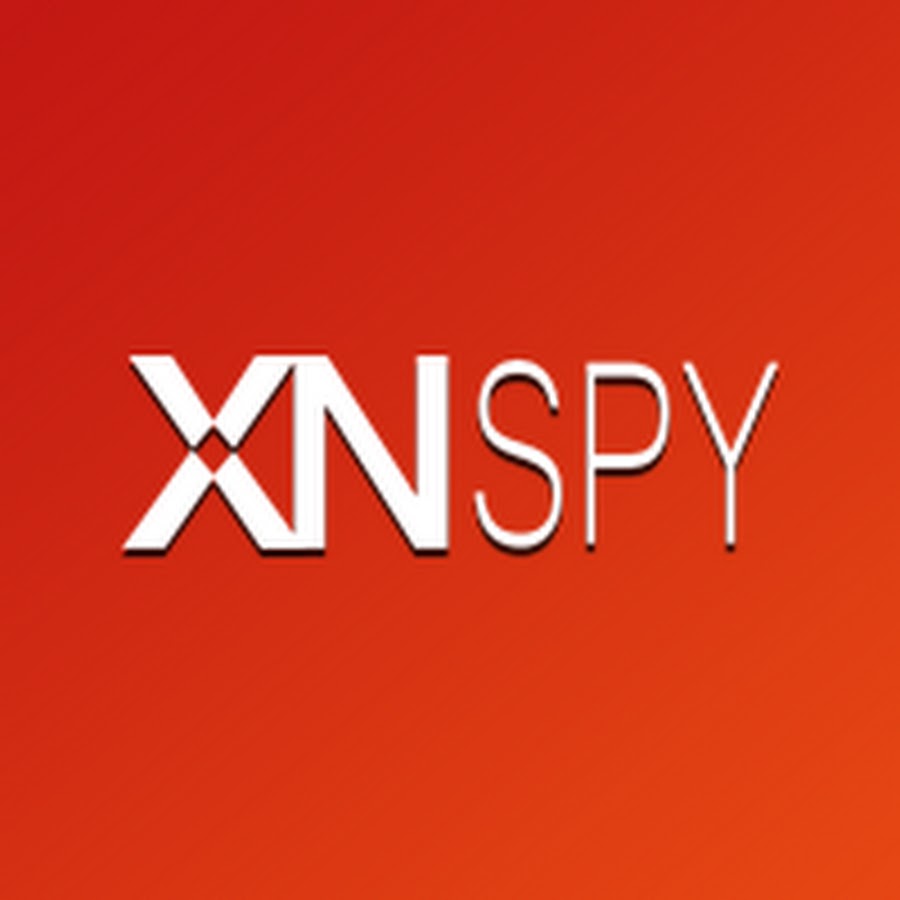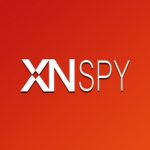 Basic Version: $8.33
Premium Version: $12.49
XNSPY is the most advanced mobile spy app for Android and IOS. It has been acclaimed as the leading spyware many times since its release in 2010. It is a discreet app that can effectively track and monitor different activities on the targeted device.
It has all these awesome features you would want in a spy app such as GPS tracking, call log monitoring, web history monitoring and all kinds of other monitoring staff. The app also supports offline tracking. It captures all data offline and as soon as the monitored device is connected to the internet, the data is uploaded to your web account.
XNSPY can be used to monitor a device remotely, which includes recording voice calls or the surrounding, locking or wiping off data from the target device, etc. XNSPY has introduced more advanced monitoring features too which include WhatsApp spying without rooting, Keylogger and Wi-Fi logs.
It is not just its features that make it lead the pack of best mobile spy apps for 2019 but also its compatibility. The developers of the app are very versatile and adaptive to the advancements in technology. Jailbreak and no-jailbreak versions are available for iOS so that any device owner can use the app with no limitations.
Pros:
Supports remote app installation
Over 30 features offered
Supports offline spying
Live version demo
Cons:
One license only allows you to spy on one phone at a time
3.TrackMyFone – Cheapest option for Phone spying and tracking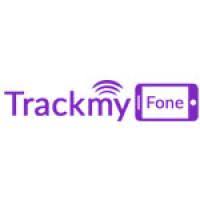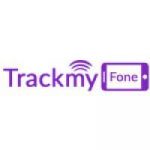 Android Premium Version: $6.25 per month
iPhone No-jailbreak Version: $6.25 per month
This is another mobile spy app that offers a set of great features that work just fine. This app works as a spying and tracking mechanism at the same time. With this app, you can comfortably spy on instant messages, calls, SMS, webs surfing history, IM chat spying and GPS locations among others. It is an excellent app if you want to monitor your kids or employees effectively. You can remotely control the target phone as well as track your phone in case it gets lost.
With TrackMyFone, you can particularly monitor your kid`s Facebook activities and read all Facebook Messenger chats from your control panel. You can also block and restrict certain apps on the target phone. This feature is especially useful if you are a parent, as it helps you restrict access to certain harmful apps.
The app runs smoothly on all iOS and Android devices. However, some advanced features like remote screenshots and data wiping are not available on iOS. The app`s online portal is designed with professionalism, making it exceptionally easy to navigate between different features on the app.
The app is not only user-friendly but also feature-rich. Lastly, its customer support is always available at all times.
Pros:
User-friendly
Provides instant alerts, Geo-fencing and app blocking features
Cons:
Not all features are available on iOS
Some features like IM chat spying only work with rooting
4. Spyzie – Best parenting control spy app for beginners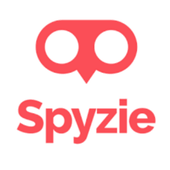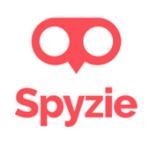 Premium Version: $39.99
Ultimate Version: $49.99
Here comes one of the best mobile spy apps for 2019. Just like mSpy, Spyzie is also more of a parental control app than a tracking app. It enables you to have more control over what your kid's access on their smartphones. With Spyzie, you can track the location of the kids, schedule restrictions, block certain apps and so on. The app records the call log of the victim, their messages and keylogger.
With Spyzie, you can read all incoming and outgoing emails on the target phone, check all text messages and get alerts in case of any sim card changes.
Spyzie is capable of running in full stealth mode, so you won`t have to worry if you want to snoop on someone. This mobile spy app will not let you down. The best part is that no jailbreaking or rooting is required for the app to work.
The app has two versions: the Premium version and the Ultimate Edition version. The latter comes with completely functional features, while the premium version has restricted functionality. Despite its high price, the app is still an attractive option because of its awesome features. However, it's only the Ultimate Edition that offers all of its functional features. Also, not all functions are operational on the iOS version.
Pros:
Jailbreak and root not required
Decent interface
A good option for monitoring employees and kids from a remote location
Cons:
Not a good value for money option because all the features aren't functional on all devices
Cannot retrieve deleted information
5. MobileSpyAgent – Cheapest option for mobile phone spy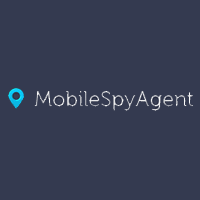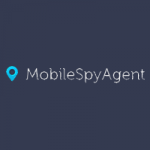 Basic Version: $14.95 per month
Pro Version: $19.95 per month
This is another Android and iOS mobile spy app with standard spying features. If you need a budget option and require a not-so-complicated spy app, this one is for you. It is well-suited for undemanding users. It is a simple yet highly effective spy app. To use the app, you will need to jailbreak your iPhone.
With MobileSpyAgent, you can easily access videos, photos, calls, messages, location as well as information like browser history, notes, calendars, IMEI and memory usage. This app captures and sends videos and photos through your employee`s or kid`s phone.
It captures the GPS location of the target and lets you see the actual coordinates of their current location on the map. This information is useful because you can use it to verify the location of your employee or kid. GPS information is sent every 15 minutes to the remote control panel.
If you want to make sure your kids do not access censored content on the internet, you can check their web activity since the app provides a comprehensive list of all visited websites via a log even if the phone history is deleted.
Pros:
Basic yet great spying features
Quick installation
Affordable
Cons:
Rooting and jailbreaking required
Limited choice of features
6. SpyEra – Best social media spying app for parents
Premium Plan: $32 per month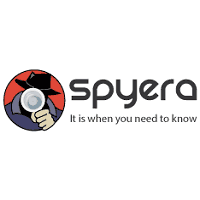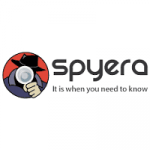 SpyEra is particularly a great mobile spy app for people who want to spy on Snapchat, WhatsApp, Facebook Messenger and iMessage among others. Since kids are mostly accessing these social apps, this app seems a good option for parents.
The app also includes other useful features such as spying on call logs, text messages, GPS location, outgoing and incoming calls, email and many other more. Furthermore, you can run this app on Android or iOS. One of its great features for parents is ambient recording. With this feature, you can turn on the microphone on the monitored device from your control panel. You can download the recording and listen to it later.
All text messages will be available with SpyEra. Even if the targets deletes some messages, the app will send them to your account.
Pros:
Keylogger
Live call listening and recording
Cons:
Does not block keywords or websites
With the availability of the best mobile spy apps for 2019, you can now spy on someone such as your kid and employee, without any hassle. Listed above are some of the best mobile spy apps out there that have been proven to be reliable and efficient. Download and install the one that suits your needs and enjoy spying.
What are the Pros and Cons of Having a Phone Spy App?
Pros:
Peace of mind – Parenting has become quite challenging in the current digital era. There are threats to body shamming, cyberstalking and cyberbullying. Best mobile spy apps can give parents peace of mind when it comes to what their kids are up to. Spy apps can help monitor kids online by tracking phone calls, browser activity and text messages.
Tracking of employee`s progress – Mobile spy apps are a booster for business productivity. One challenge an employer faces is ensuring the efficiency and productivity of their employees. These spy apps can be used to monitor the activities of employees to make sure they remain focused.
Emergency advantages – It's not possible to know what will happen in the future. But if you know something could go wrong, you could be ready to face it. Also, you can't be with your loved ones or kids at all times. But with a mobile spying app, you can watch their backs at all times.
Cons:
Invasion of privacy – Privacy is the biggest concern when it comes to using spy apps. Not everyone would be comfortable knowing that someone is monitoring their tiniest details. Also, hackers or thieves can use these apps against you without your knowledge.
FAQs
Are mobile spy apps hidden?
Most apps work in full stealth mode, so they are entirely hidden.
Do mobile spy apps work on all phones?
Most of the mobile spying apps available on the market are designed to work on both Android and iOS phones.
Do I have to have the target phone to install a spy app?
This is not required for all spying apps. Some of them allow you to remotely install the app while others need you to have the device you intend to spy on.
Does the target phone have to be connected to the internet for the app to work?
Most spying apps require an internet connection so that information can be sent to your remote panel. Others like XNSPY can work when offline.
Can I spy on a device without rooting?
Yes, it's possible. However, some apps might require you to root or jailbreak a device to access all features.