There is a massive demand for user activity monitoring software (keyloggers, keystroke loggers, key loggers) in the modern market. There are typically hundreds of software intended for mobile and PC monitoring. They also have numerous functions and are designed for different purposes such as employee monitoring and parental control among others.
However, if this software falls into the wrong hands, it can be dangerous. Fraudulent elements like hackers may abuse critical information such as username and password.
Today, we are in a connected world like never seen before. Whether its smartphones, computers or any other smart device, we are all connected. Connectivity has become faster but also vulnerable. Keylogger software has advanced significantly over the last couple of years. The keylogger software has many useful features aside from eavesdropping. Some can record visited websites, programs used or make screen capture.
There are many keylogger software around. Some are freeware while others require a paid subscription. After doing some research, here are some of the best keylogger software for you.
Table of Content
What are the Pros and Cons of Keylogger Software?
Pros:
Monitoring kids – Keyloggers can be used at home to monitor or spy on the online activities of your kids, especially teenagers. We all understand the importance of keeping children safe in the online world and a keylogger can help you track their activities and take appropriate action.
Monitoring employees – Keyloggers are very much used on workplaces to monitor the activities of the workers or employees. This is primarily done to make sure that they are using the company's resources for the right purpose. It may seem a little intrusive, but it's an excellent way to make the employees more productive.
Ethical hacking – When you understand how the software works, you will definitely know how vulnerable you are. You can use a keylogger on your PC to understand how it works and what mistakes you can avoid to prevent yourself from getting trapped if a keylogger is installed on your computer.
Cons:
Zero privacy – Keylogging software is good at weeding out the tiniest information and is excellent for parents and employers but not so much for children and employees. There are some things that employees and children would love to keep to themselves. Knowing someone is spying on them can make them feel unsafe and paranoid.
The Best Keylogger Software 
1. mSpy – Best option for parental control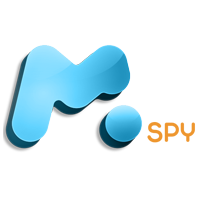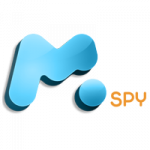 Free Version: Yes (7-day trial period)
Basic Plan: $26.99 per month
Parenting control is now made possible through keylogger software like mSpy. The software has got the traditional range of features and can boast having better options than other similar products on the market. As an android keylogger software, mSpy can monitor emails and chats.
mSpy is a robust and user-friendly mobile keylogger software that can watch over your employees' or children`s activities through monitoring of phone usage. The software operates in an invisible mode enabling you to spy and monitor cell phone activities logged in the targeted device.
It is a powerful tool that offers numerous features that are beneficial to employers and parents. With mSpy, you can track SMSs, read emails, read instant messages, monitor internet usage, monitor Wi-Fi, WhatsApp spying as well as control programs and apps.
mSpy is the best keylogger software you can use to prevent your kids from getting exposed to inappropriate website content.
Pros:
Require root or jailbreak to access advanced features
Remote installation
Social platform monitoring
Cons:
No keylogger on the basic version
2. Refog Keylogger – Best option for employee monitoring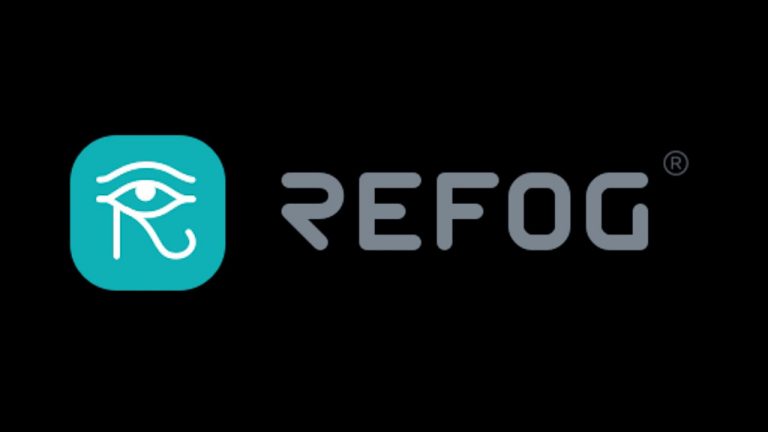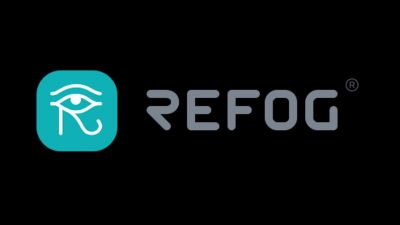 Free Version: Yes
Premium Version: $39.00
Refog keylogger comes with quality features to monitor computer and internet use on any computer in your office or home. It is easy to utilize and is also free. Even its installation process is quite easy since it's preconfigured. A computer novice can do it without any hassles.
Refog`s free version only offers basic features. It does not support remote reporting via email. With Refog Keylogger, you can track emails, set keyword alerts and monitor the use of all programs and more. It can also make screen captures and record documents and clipboards while staying invisible.
Refog logs keystrokes, which means you can view anything a user types in. It also takes screenshots and logs them which can schedule at different times. For example, if your kids spend time on the computer after dinner, you can schedule screenshots for that particular time.
Unlike most keylogging software, Refog Keylogger lets you see the monitored computers in real-time. It allows for password protection and hotkey access.
Nevertheless, Refog cannot block applications and websites. You will not be able to prevent kids or employees from accessing sites with questionable content
Pros:
Sleek user interface
Username and password recording
Website monitoring
Cons:
No website or application blocking
3. KidLogger – Best open-source keylogging tool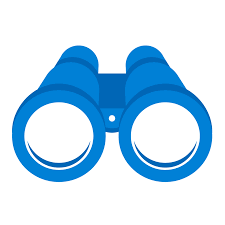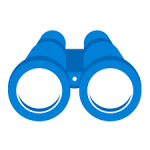 Free Version: Yes
Pro Version: $9 for 3 months
If you want to keep your youngsters safe and secure on the internet, then this is the best keylogger software for you. KidLogger is a full suite that allows parents to monitor their children`s online activities on personal devices. You can spy on the sites they visit as well as instant messaging apps.
KidLogger is an open-source keylogging tool. Other than logging keystrokes, the software can also record USB drive insertions, clipboard, microphone audio, file/folder activity, browser history and take screenshots, including from Skype videos. It also allows you to set keywords as a notification during capture. You can view the log files from your KidLogger online account or view them locally. KidLogger can be installed on Android, BlackBerry, Mac OS, Linux and iOS.
More specifically, KidLogger allows you to track what hours and for how long your kids use the computer, which programs they use, which sites they visit and with whom they communicate. It supports the most common instant messaging services including Skype, WhatsApp, Viber and Facebook. As a parent, you will receive reports either locally or via email.
The software`s free version can monitor up to 5 devices and store logs for 9 days.
Unfortunately, the software is visible in Start Menu, Programs File Folder and the Task Manager. There is no run command or hotkey to launch the program. However, it can be password protected.
Pros:
Monitors up to 5 devices on the free version
Supports instant messaging services
4. Spyrix Keylogger – Best keylogger software for beginners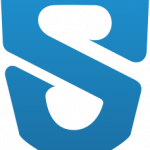 Free Version: Yes
Pro Version: $118
Spyrix Keylogger is also one of the best keylogger software tools for PC. This software features a neat and easy-to-navigate user interface coupled with some functional set of features. Though there is a premium version, the free version also offers many useful features.
Some of the software`s notable features include the ability to monitor app activity, capture screenshots and ability to monitor the keylogger data remotely via a secure web account. This eliminates the need to access the monitored device to uninstall the keystroke recorder or retrieve log files. This software also has web camera surveillance and microphone voice surveillance features.
Spyrix can also make and send reports of applications or programs that are running. Such a feature is what makes this keylogger software stand out from the rest. Spyrix also comes with password protection. The software is so well hidden that it's undetectable to virus software. This makes it perfect not only for employee monitoring but also for parental control.
Its installation is quick and it also has a user-friendly interface, so you won't need to be tech-savvy to use this software. If you are a beginner, Spyrix Keylogger is an awesome one to start with, especially if you need straightforward parental monitoring.
Pros:
Hidden mode
Microphone sound recording
Online monitoring
Cons:
System log on passwords not recorded
5. Revealer Keylogger – Best keylogger software for social monitoring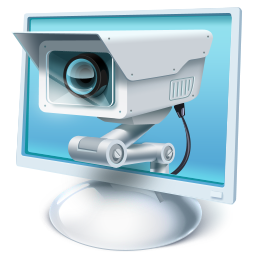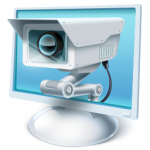 Free Version: Yes
Premium Version: $39.99 – $99.99
Boasting of over 10 million downloads, Revealer Keylogger is another excellent software on the list of best keylogger software. This software is suitable for basic monitoring and offers enough to satisfy many employers` and parents` monitoring needs.
Its keystroke feature records passwords, conversations and texts. It can monitor social apps like Skype, MSN and Facebook. Password protection is provided to restrict other people from opening the program and it doesn't show up on the Taskbar or in the Add/Remove Programs section. The software doesn't slow down the target computer, which is a sign that a keylogger has been installed on your computer. It is amicable in terms of using system resources.
One impressive feature of this software is that it records all words typed via the keyboard and will show you reports with the date and exact time and date. Its automatic screenshot feature allows you to watch all activities on the target computer. It takes a screenshot of the active program or the desktop when the user uses the mouse or types some text. Revealer has a robust algorithm that records everything typed on the computer including passwords, regardless of the application used (Facebook, Skype, MSN, etc.).
Pros:
Remote monitoring
Invisible mode available
Conversation monitoring
Cons:
Screen captures and full invisible mode only available on the premium version
6. Actual Keylogger – Best option for windows 10


Free Version: Yes
Premium Version: $60
Actual Keylogger is another great keylogger software out there. Just like other software on this list, Actual Keylogger also offers you additional notable features than just keystrokes recording. It is also one of the oldest keylogger software but remains popular as a result of its excellent reputation. Surprisingly, the program still works on the latest version of Windows and does a better job of remaining undetected than some of the newer keyloggers.
Actual Keylogger cannot be found in the Explorer or Task Manager AND Add/Remove Programs, which means it is virtually undetectable. This is probably the first feature to look for in a good keylogger software. The keylogger program monitors any keystrokes squeezed, records screen captures, and items duplicated on the clipboards, sites visited, and applications run or shut.
With the Actual Keylogger software, you can take screenshots on the target device even when the system is idle. Also, you can record data concerning any attached printer such as the number of pages printed via the printer.
When it comes to security features, the software can be password protected. As a user, you can send reports from the Actual Keylogger program through email or to any devices connected to the same LAN network as the target computer.
Pros:
Password protected
System inactivity time
Cons:
Does not record mouse clicks
No software blocking
7. Ardamax Keylogger – Best option for message spying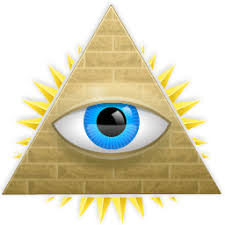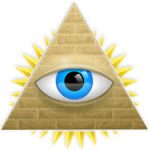 Free Version: 7-day free trial
Pro Version: $69.95
Ardamax Keylogger is less popular but is a very effective keylogger software. It is a keystroke recorder software that monitors daily computer and online activities. It also saves all the activities to an encrypted log file, which you can access remotely using your online admin account. With this tool, you can remotely find out the activities taking place on any computer.
If you would want to spy on the use of bandwidth in your company, this keystroke logger will offer you valuable information regarding the use of resources in your business. You will be able to tell what websites people open and how much time they spend on the sites. The software will, therefore, help you in enhancing productivity within your company.
Chat monitoring is another feature offered by Ardamax, which means that it monitors and records all sent and received messages. Screenshots are periodically taken and stored in the log files in a compressed format. Compression is also offered for Webcam activity as well as microphone recording.
In addition to these features, Ardamax allows for remote monitoring through email which means that recorded logs are periodically channeled to the designated email address.
Pros:
Mouse clicks screen capture
Cons:
No advanced built-in reports
Computers are used for communication, education and entertainment, but when they fall in the perpetrator's hands, they transform into dangerous tools. For instance, some crooks might communicate with your children over the internet. Employees of companies can access classified data, trade secrets, waste company resources or so anything when they are expected to work hard. Keylogger software will inform you if all such cases happen. If you need a keylogger, just pick one from the the comprehensive list of the best keylogger software above.
FAQs
Is keylogger software safe to use?
Keyloggers are safe to run on your computer. Ensure you get one from a reputable company and you will be safe.
Are keyloggers legal?
Keyloggers are entirely legal and useful. They are intended to keep you safe and it's on the lookout for the people you care about.
Can I hide a keylogger?
You can hide a keylogger from a computer user. It can be completely undetectable by not displaying pop-ups or dialogs when the device boots.
Can antivirus software detect my keylogger?
Yes. Some antivirus software might detect and remove the program. But keylogger software like Spyrix is entirely undetectable by antivirus software.
What operating system supports keylogger software?
Keylogger software is supported by all major operating systems including Windows, Mac OS, Android and Linux among others.