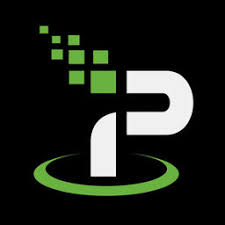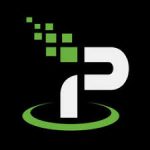 IPVanish is one of the leading VPNs in the industry and a two-decade-old privacy tool. The VPN is widely known for supporting P2P, making it popular among torrent lovers. IPVanish, which currently runs millions of users, is best known for giving a great balance of speeds, performance, and privacy.
Even though it's registered and operates from the United States, IPVanish claims to observe a strict zero-logs policy. But is there any truth to their privacy policy? That is what I seek to address in this review. I'll also look at the VPN's pricing, server network, features, ease of use, as well as its compatibility.
Table of Content
Quick Stats
| | |
| --- | --- |
| Money-back guarantee | 7 days |
| Allowed concurrent connections | 10 devices |
| Supported streaming services | Kodi, Hulu, ABC, CW, Youtube TV |
| No logs policy | Yes |
| Encryption | Military-grade 256-Bit AES |
| Special features | Obfuscation tech, kill switch, BitTorrent & P2P support, IPv6 & DNS leak protection, Split tunneling, Perfect forward secrecy IP Rotator, |
| Customer support | 24/ 7 live support |
| Server locations | 75+ server locations |
| Number of servers | 1300+ servers |
| Server Switches | Unlimited |
| Supported devices | Windows, Linux, Mac, iOS, iPhone, iPad, iPod, Android, Apple TV, Kindle Fire, Routers, Fire TV, Chrome OS |
| VPN legal jurisdiction | United States |
Pros and Cons of IPVanish VPN
Pros
Fast speeds
Optimized for torrenting
Zero logs
10 simultaneous connections
Military-grade security
Compatibility with multiple platforms and devices
7-day money-back guarantee
24/7 customer service
Cons
Lacks cryptocurrency payment options
A bit pricey
Pricing and payment options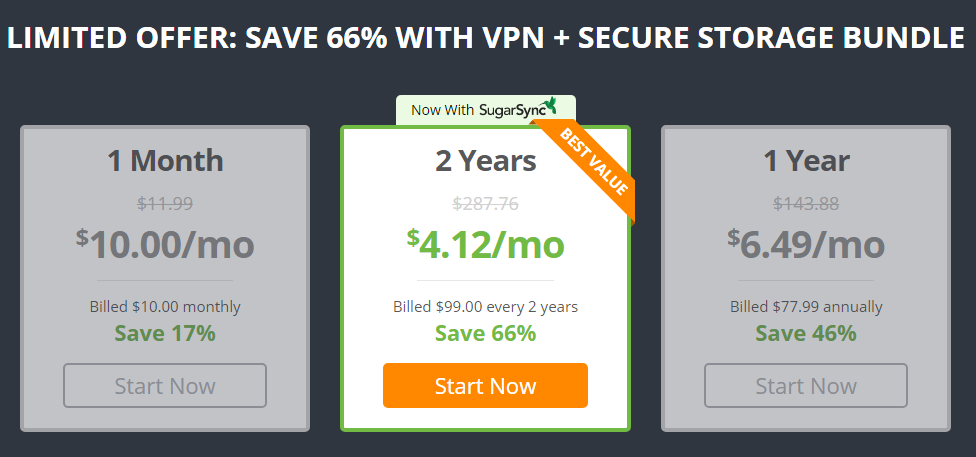 IPVanish gives you three subscription packages to choose from. All plans offer the same features but have different billing cycles. Here's the detailed breakdown of the plans and its price information:
The 1-month subscription goes for $10.00 per month – the most expensive package
The annual subscription goes for $6.49 per month; billed $77.99 every 12 months – gives a 46%discount
The 2-year subscription goes for $4.12 a month; charged $99.00 every 24 months – the most recommended plan; gives a 66% discount. Includes 250GB SugarSync Cloud Storage.
Note: IPVanish has recently partnered with SugarSync Cloud Storage to give free storage of up to 250GB to its users. However, this addition only applies if you purchase the two-year package.
Regardless of its somewhat heavy pricing, IPVanish makes up with exciting features optimized for security, streaming, and torrenting.
Payment Methods

IPVanish accepts only two forms of payments, including debit/credit cards, and PayPal. Sadly, the VPN doesn't support any form of Cryptocurrency payments, albeit its full availability in most top VPNs in the industry. Nonetheless, I hope IPVanish will include the payment option soon.
7-Day money-back guarantee
For every subscription you purchase, IPVanish gives you a risk-free 7-day money-back guarantee. If you're keen on the refund policy period, then IPVanish might come short on your list of preferences. However, if you're after excellent and honest services, then the 7-day period is quite sufficient to try the VPN. Besides, the refund is fuss-free – a huge selling point. Bear in mind that you can easily cancel your subscription on the settings page of your VPN app. Remember, you have to cancel within the first seven days.
Servers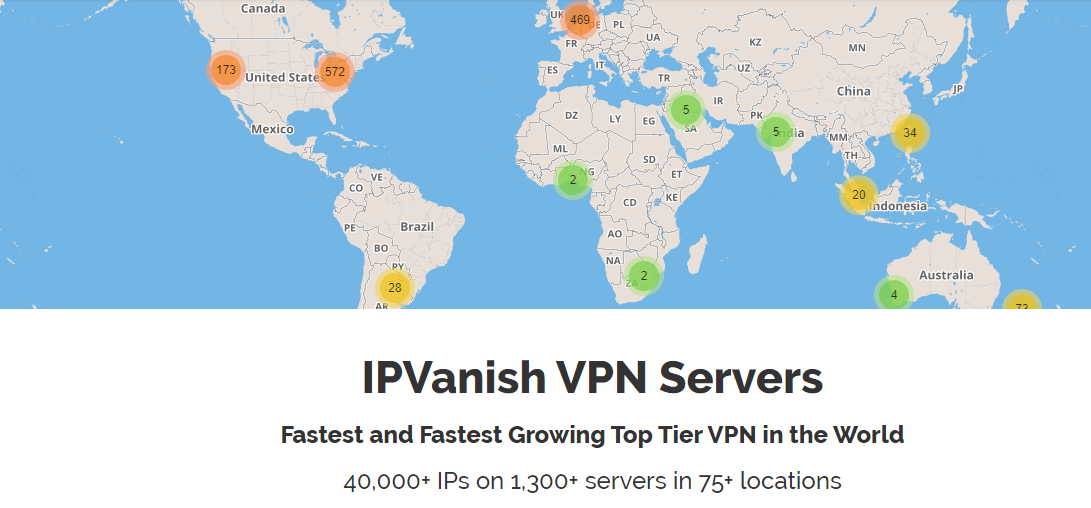 IPVanish runs an extensive network infrastructure, with an incredible distribution in terms of locations around the world. At the time of this review, IPVanish boasted over 1300 servers in 75 locations globally. The VPN claims to be the "fastest-growing top-tier VPN worldwide." IPVanish is also among the few VPNs to multiple IPs for users to use – currently offers 40,000+ IPs. They further seal proof to their claims by being one of the few VPNs to own and run all their servers around the world – a rare occurrence.
The VPN is also an excellent choice for torrent lovers, thanks to its wide and even distribution around the world. IPVanish servers also support P2P, as well as unlimited server switching – which is a big plus. The VPN is also one of the few VPNs to have its presence in North and South America, Europe, Asia, Oceania, Africa and limited availability in Central America.
Features
Kill switch
A kill switch is a must-have feature for every top VPN. IPVanish does well and provides an automatic kill switch that disconnects your device from the internet whenever the VPN connection drops. Thanks to this, you can now leave your PC and other devices unattended while connected to the internet, without the risk of getting exposed to prying eyes.
Obfuscation technology
IPVanish also uses obfuscation technology – a state-of-the-art tech that can mask your OpenVPN traffic to appear as the regular HTTPS traffic. Thanks to this, you can now unblock censored content and bypass geo-restrictions on heavily censored countries like Russia. However, IPVanish doesn't work well in China – their IPs are continually getting blocked by the country's great firewall. Thankfully, you can still connect to access the VPN via manual configurations, accessible on the VPN's website.
IP Rotator
IPVanish also provides an IP Rotator – a rather unique but quite handy feature – that allows you to change your IP at close intervals of 45, 60, and 90 minutes. Moreover, IP Rotator makes you invincible – continuously changing your online identity. This makes it harder for hackers and surveillance agencies to track your online activity.
P2P file-sharing
Unlike most VPNs that only have a set-aside group of specialized servers, only IPVanish supports P2P on all its servers. This is excellent news for torrent lovers and business setups that entirely depend on P2P secure for file transfer. However, sadly, there's always a catch. For instance, IPVanish often warns its users that they might experience low speeds when accessing these services. There's more, IPVanish now offers a SOCKS5 proxy that improves P2P, BitTorrents, and Tor file sharing, without compromising your privacy.
IPv6 & DNS Leak Protection
IPVanish uses leak protection that directs your internet traffic through IPv4, thereby preventing any leakages from IPv6 addresses. The VPN also provides a DNS leak protection that ensures your DNS stays invincible against ISP and government surveillance.
Privacy and security
Privacy
IPVanish observes a strict no-logs policy. The VPN also claims that it doesn't store your browsing data. However, these are hard-to-believe facts, considering IPVanish has legal jurisdiction in the United States. The US government is one of the 14-eyes, as well as the EU, and this means that every company operating in these regions has to abide by the available data retention laws. The United States is also home to some of the leading world surveillance agencies that are continually trying to gain users' information.
Nonetheless, I was pleased to learn that IPVanish doesn't keep users' browsing data. This means that even if the government were to demand information about a user, the VPN wouldn't have any data to share.
Security
IPVanish is one of the few top-rated VPNs to use military-grade encryption and top-notch protocols. For instance, IPVanish uses the best-in-class AES-256 bit encryption alongside RSA-2048 bit authentication. The VPN also uses the latest HMAC SHA1 for data authentication, and HMAC SHA-256 specialized for control authentication. You can also rely on IPVanish for extra encryption assurance, thanks to its perfect forwarding secrecy – Diffie-Hellman Key (DHE).
Equally, IPVanish also provides a list of protocols for various apps, and here's how they compare:
Windows – OpenVPN 256 bit, OpenVPN Scramble, PPTP
macOS – OpenVPN 256 bit, IPSec, L2TP
Android – OpenVPN UDP OR TCP
iOS – IPSec, IKEv2
Linux – OpenVPN, PPTP
Chromebooks – L2TP 129 bit, IPSec
Routers – OpenVPN, PPTP
Worth noting, if you're traveling to heavily censored regions like Russia and Iran, OpenVPN Scramble is excellent for overcoming the restrictions. Additionally, IKEv2 is the perfect choice for streamers and torrent lovers.
Performance speeds
I experienced excellent performance while testing IPVanish. Sadly, however, the VPN comes short when you open the apps. Notably, the desktop tends to take longer to open.
Speed test
In terms of speeds, I wanted to be sure of the VPN's claims to offer ultra-fast speeds. Therefore, I used an online speed test tool. To obtain the baseline, tested my internet without a VPN connection, and here's what I recorded:

In my first test, I connected to the nearest server using the IKEv2 protocol, and this is what I recorded:

Next, I connected to a neighboring country using OpenVPN. Note how the speeds slightly reduced. This is because OpenVPN uses heavy encryption, something that reduces speed.

I also connected to a distant server, and this what I got:

Checking the results of my experiment, you can see how IPVanish compares to the benchmark. I also noticed that OpenVPN slows down the VPN's speeds.
Ease of use
Getting Started with IPVanish

IPVanish used to have what I'll call a static website landing page, but thankfully, that has changed recently. The VPN is now applying a new makeover continuously. And with each new look, the website reveals more information and credit notes from authority sites – a big plus.
Getting started with IPVanish couldn't get more comfortable. On the website homepage, click on "Start Now" to get started.  The button link will open a new pricing page where you can choose your favorite subscription package – I strongly recommend the two-year plan that also gives you up to 250GB of free cloud storage. Enter your account email and select your ideal mode of payment to finish.
IPVanish client apps
Desktop client
Once you've downloaded the desktop app [either Windows or macOS], click to launch. You'll be asked to enter your login details to proceed.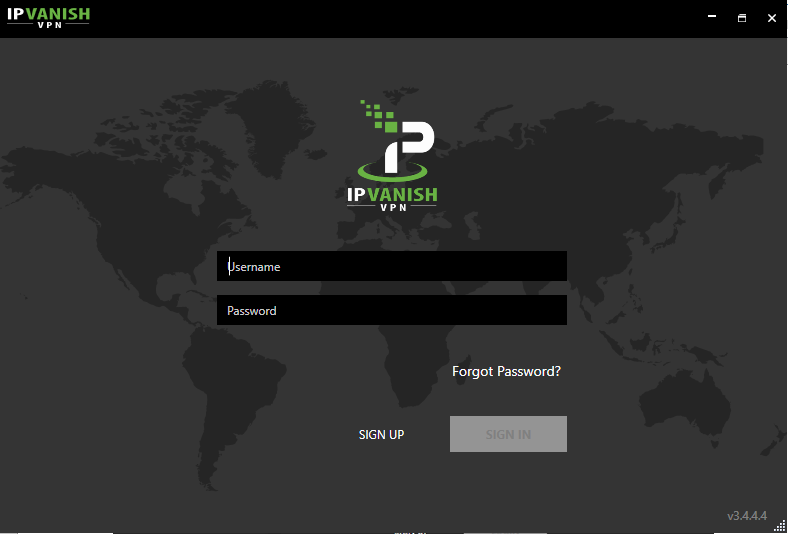 The login process takes less than five seconds, and then you'll see the home page, sporting a "quick connect" option. The button automatically connects to the best available server.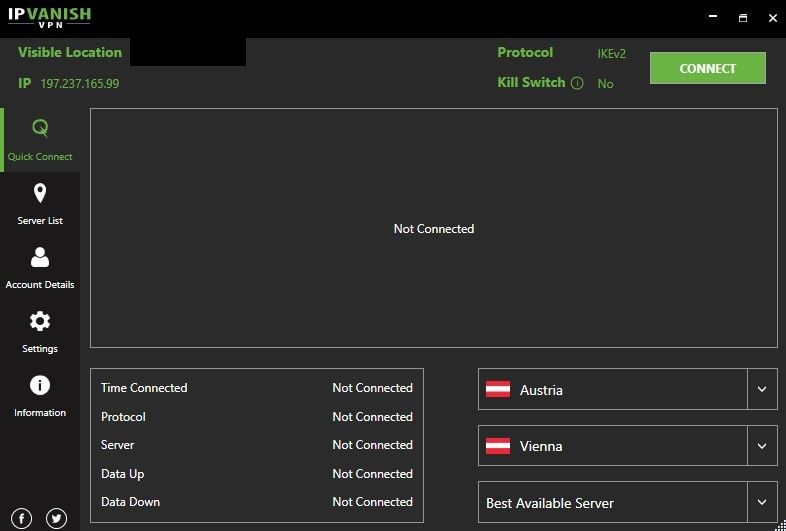 There's also the server list tab that gives you a list of more than 75 server locations to choose from. You can also use the search to navigate to the server location you want quickly.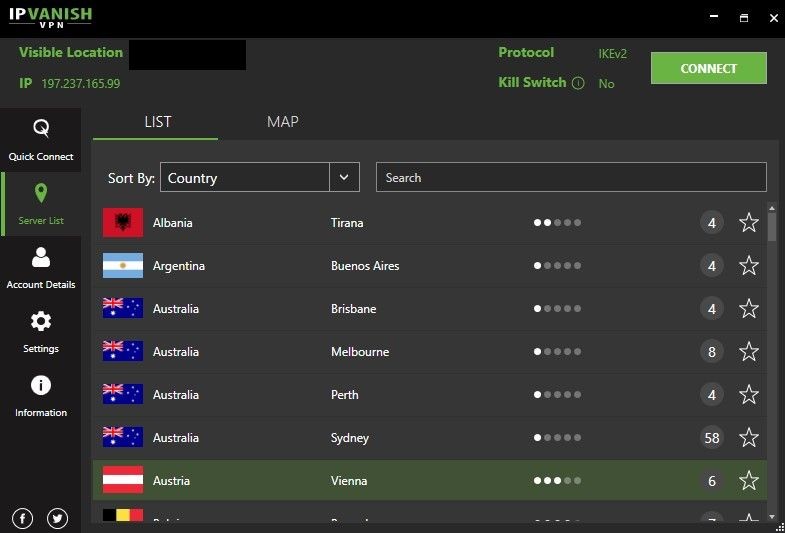 The settings page has three sections, including General, Connection, and Diagnostics. Each of the sections gives you various features that you can manually tweak, while others are pre-set.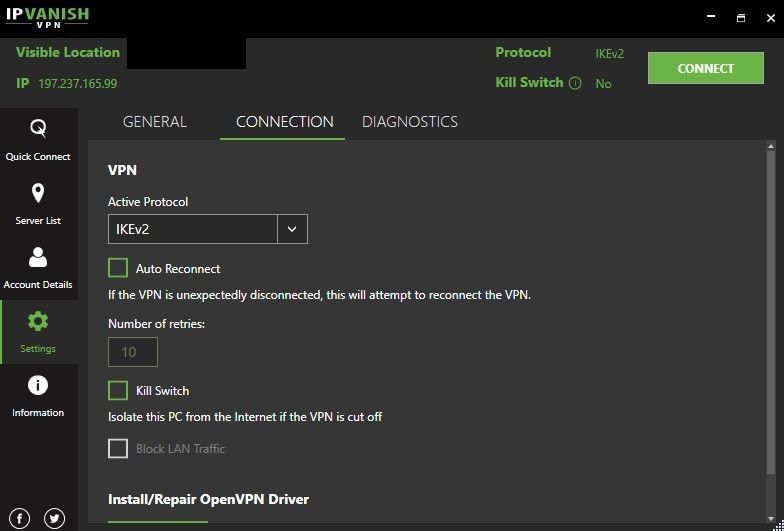 Smartphone client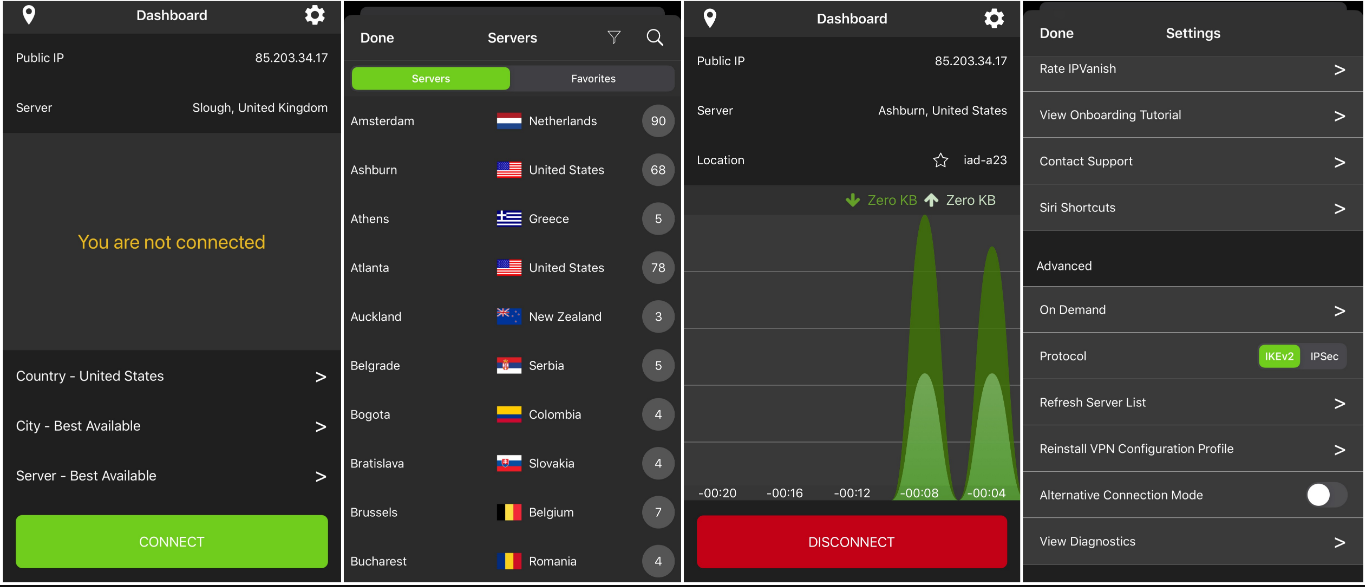 The mobile app design is the same for both Android and iOS versions. To get started, enter your account details. Once the homepage opens, you can choose to click "connect," and the app will choose the best available server. Bear in mind the mobile app doesn't have a separate "quick–connect button."
If you want to access the server list, click on the "location icon" top left of the app. You'll notice that each server locations displays the number of servers available to the right. To open the settings page, click on the "settings icon" top left of the app.
Compatibility
Compatibility with platforms and devices
IPVanish is compatible with an extended range of devices and platforms. For instance, the VPN offers dedicated apps for several platforms, including Windows, macOS, Android, iOS, Linux, and Chrome OS. There're also apps for Fire TV and Firestick devices. IPVanish also works well with routers, but you can only connect via manual configuration.
Compatibility with Netflix
IPVanish only unlocks the US Netflix library. This can be mostly be explained by its  US base of operations. However, I couldn't open libraries in other countries like the UK, South Korea, Germany, or France.
Compatibility with BBC iPlayer
IPVanish managed to unblock BBC iPlayer, but it lacks consistency. For instance, I managed to overcome the heavy geo-restrictions placed in the streaming outlet. However, after I was halfway through the first episode, the iPlayer had already blocked me.
Nonetheless, I was delighted to bypass several streaming apps, such as Hulu, ABC, CW, and more.
Compatibility in China
IPVanish doesn't guarantee its compatibility in China and warns that the VPN might fail anytime.
Official statement:
Our IPVanish service will likely not work if you are attempting to connect to our VPN from inside of China or other countries that block our domain/website. The only possible way it might work is to manually configure and connect to our servers' IP addresses instead of our server names. However, please note that China, in particular, has started blacklisting our IP addresses, too… so even this measure may not help.
Fortunately, the VPN also provides a guide that you can use to configure IPVanish in China manually.
Customer support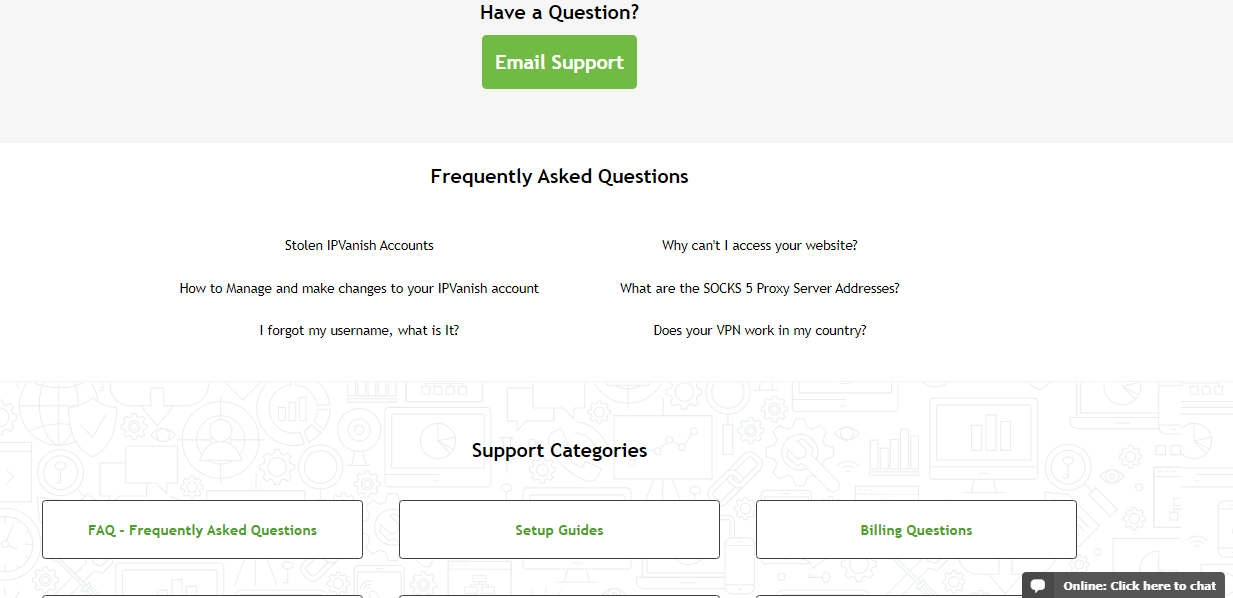 IPVanish has taken significant steps to improve its customer support. What was thin and difficult to use for most users is now very detailed and much simplified. Regardless of your technical knowledge around VPNs, IPVanish has simplified its service to give you as many solutions as they come.
For instance, there's an email ticketing system that is quite handy if you need technical help. However, if you prefer reading yourself, then you can benefit from the knowledge base system, including FAQs, troubleshooting, billing, and more.
There's also the live chat support where you can now talk to a human agent 24/7. However, this option is only available on the help page. Otherwise, if you try contacting an agent on the homepage, you'll only end up chatting with a chat-bot.
It's also worth noting that IPVanish is one of the few – if not the only one – of top VPNs that have phone calls support. And despite limiting the intervals of phone support, this is a rare mode of customer support – exciting.
Conclusion
IPVanish is one of the oldest VPNs in the industry. The VPN is registered and operates in the US, a tactical disadvantage, but they make up with a strict no-logs policy. The VPN also prides itself on being the only VPN to add free storage on the best plan. IPVanish has also come a long way to unlock most streaming services, even though it still doesn't work well with others.
The US-based VPN is also a bit pricey with its subscription packages, but they make up with a ton of exciting features and utilities. On the plus side, the VPN is well optimized for torrenting and P2P secure file sharing.