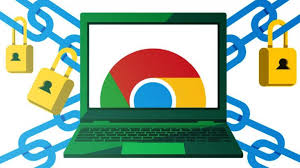 If you are in the hunt of buying a Chromebook or are already a proud owner, you may have heard numerous praising reviews about how well-optimized the laptop is. Chromebook runs on Chrome OS, which is a Linux-based operating system. While Chromebook laptops are famous for their lightning-fast performance and the numerous selection of apps available for them to use, their security is a concern for many users.
Rumors about Chromebook`s level of security surfaced and have been circling for a while now. Some experts claim that the OS is the most secure on the market, and some say it is vulnerable to attacks since Chromebook doesn't require antiviruses. However, this myth is slowly fading away. While you may believe that your Chromebook is ready to use without installing an antivirus to keep is secure, it will only last for a while. Just like any other operating system, any antivirus added to Chromebook is a sensible purchase. Below is a detailed list of the best antivirus for Chromebook.
Table of Content
Pros and Cons of Having an Antivirus for Chromebook
Pros:
Protection against viruses – People tend to download and open attachments in emails or click suspicious links on different websites. Accessing those suspicious websites or links brings viruses along with them. A single virus can corrupt many programs and can destroy all data on your PC as well.
Firewall feature – Most antivirus software comes with a firewall feature included which blocks any authorized connections to your Chromebook. Also, it further prevents hackers from accessing information on your personal computer.
Protection from spyware – Antivirus software can protect your Chromebook from identity theft and spyware. The spyware is software designed to infect your device, spy on you and steal your personal information like images, personal files and financial data in your PC.
Protection while surfing – Antivirus software will keep you safe from hackers who may gain access to personal information like bank accounts or credit card information while you surf the internet.
Cons:
Slows down the system – Antivirus software may take a lot of hard disk space and computer memory in your Chromebook, and this might slow down your PC or network.
The Best Antivirus for Chromebook 2020
1. Avira – Best option for ransomware protection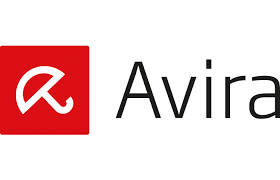 Free Version: Yes
Paid Version: $57.99
Avira is yet another popular cybersecurity company in the market. The antivirus software was crowned the 2019 winner of AVs test Top Product Award. Overall, it's an excellent antivirus and security product and has made it to the list of best antivirus for Chromebook due to its built-in ransomware protection. Apart from scanning local files, external devices and apps for malware, the built-in ransomware also keeps you safe from devastating attacks. Avira has an Android app that is compatible with Chromebook.
If you store valuable information on your Chromebook and are worried that it may fall victim to ransomware, it is advisable that you automatically synchronize the data to your Google Drive. When you do that, Avira`s ransomware protection prevents malware from encrypting your information and later extorting you for a decryption key.
Also, Avira offers you an excellent malware scanner that offers real-time protection, protects your identity by tracking data breaches for your data, and it automatically rates app according to privacy concerns.
Avira is among the few security vendors that utilize a sensor network given by its global customer base. This feature helps in identifying threats as they appear across the world in real-time and daily. The network is comprised of local machine learning and malware scanning and is found at the heart of their cloud-based security scanning. Approximately 200k unknown or potentially suspicious files are uploaded to this cloud-based security service daily.
Another great feature is the software`s web protection. It offers reasonable protection by blocking malicious links, blocking access to suspicious sites and highlighting malicious results in your search engine results.
Pros:
Excellent results from testing labs
Great malware blocking
2. Malwarebytes – Best option for privacy protection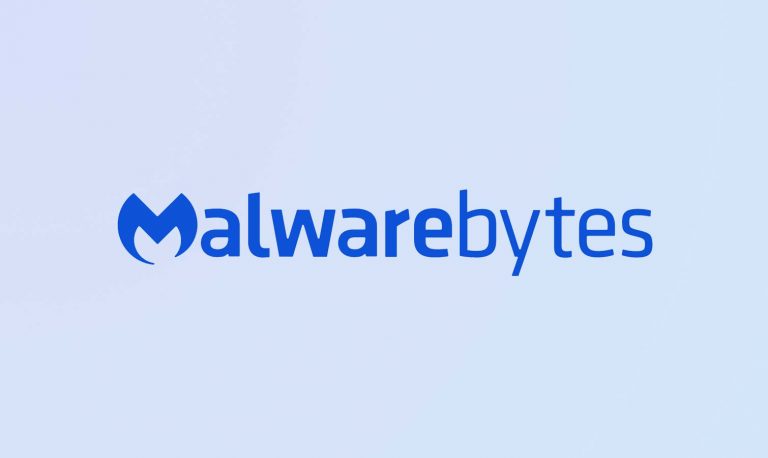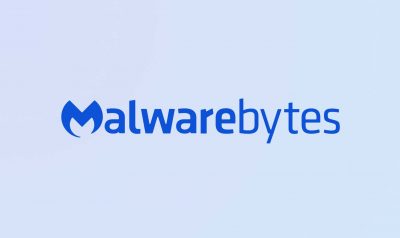 Free Version: Yes
Premium Version: $40
Malwarebytes announced its Android app could be used antivirus for Chromebook. The software provides robust protection against malware and adware. If you want additional security for your Chromebook laptop, then Malwarebytes has you covered. Along with your built-in Chromebook security, Malwarebytes will add an extra kick to your protection with heuristic scanning artificial intelligence and through scanning.
Antivirus software typically utilizes virus signatures to identify unknown threats and Malwarebytes also comes with that capability. This type of virus is time-tested, which means it focuses explicitly on actual viruses that other Chromebook users have been infected with. While the software does include some malware and signatures, they`re limited to specific active threats. This allows Malwarebytes to have a much smaller footprint because there isn't much virus signature database to take up much space on your Chromebook.
Malwarebytes does not primarily deny on signatures but uses advanced heuristic analysis, which checks a program's behavior, structure and other factors to determine whether it's a malware or a legit program.
One great reason why Malwarebytes features on this list of the best Chromebook antivirus is its privacy audit feature. This feature enables to you access privileges of each app on your Chromebook. When you run this feature, the software gives you an exhaustive list of permissions together with specific information about which apps can control your hardware, track your location and have access to your network and which have granted permission.  If you are not comfortable with what you see, you can choose to uninstall the offending app or revoke its permissions.
Pros:
Fast quick-scan option
Anti-ransomware monitor
3. ESET Antivirus – Best choice for beginners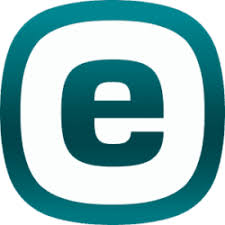 Free Version: No (30-day trial)
Premium Version: $39.99 per year
ESET Antivirus features in this list of the best antivirus for Chromebook due to its intuitive and easy-to-navigate interface. Some Chromebook antivirus programs are limited to a restricted portrait mode that is designed for phones, but ESET seeks to break that limitation with a full-screen experience that is not only attractive but also easy to use.
At the heart of ESET Antivirus is a real-time malware protection feature. Just like most of its products, ESET relies on NOD32 which utilizes both advanced heuristics and signature virus detection to identify emergent threats in its Smart Security Premium. ESET hunts for viruses and malware through its cloud-based file reputation service. It ensures the virus signatures are always updated. By analyzing the files on your Chromebook and files the that you download as well checking for similarities to known viruses, the software can find infected files and either remove the offending files or cut out the malicious code if a less drastic solution isn't possible.
In addition to its robust malware scanner, ESET also comes with other great security features. A network scanner is included to check for vulnerabilities on your home Wi-Fi network, anti-theft features, antiphishing features to protect you from malicious websites and a security audit feature to check all your apps to verify if they pass muster.
To ensure your Chromebook is always protected, ESET Antivirus automatically checks for updates each hour. You can set a custom schedule to perform checks as frequently as every 10 minutes. You can also choose to cancel the automatic update feature and perform updates manually.
Pros:
Minimal performance impact
Ultra-configurable
Expert-level controls
Cons:
Unreasonably expensive for a pack of multiple devices
4. Bitdefender – Best built-in VPN service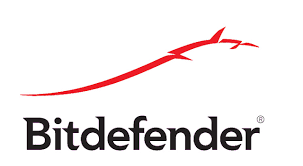 Free Version: Yes
Premium Version: $23.99
Bitdefender ranks among the best Chromebook antivirus due to the decent features it offers on both the free and paid version. One of its top features is a built-in VPN that is available on both versions. It uses the services and servers of AnchorFree while maintaining security on its own. So, basically, the built-in VPN is a rebranded version of Hotspot Shield Elite VPN. This VPN feature offers you 200MB worth of daily traffic for free. On the premium version, the VPN allows you to selects VPN locations from around the globe as unlimited bandwidth.
Bitdefender Antivirus and Mobile Security is an Android app that runs smoothly on Chromebooks, expanding out to its full-screen interface that is very user-friendly.
Bitdefender provides high-end protection against malware, a monitoring feature that notifies you if your email is involved in a data breach and an autopilot feature that allows you patch security holes. The app runs programs through a secure environment to make sure they work normally and then release it to the regular part of your Chromebook so you can use it without fear that it could be malicious.
If you intend to make the step towards the paid version, you will have a useful adware removal tool which can be installed on up to three Chromebooks. Other features you can enjoy include a password manager, vulnerability scanner and a secure browser.
Pros:
Robust malware protection
Unlimited VPN use
Cons:
Not so perfect malware detection
Does Chromebook Need Antivirus?
Google's Chromebook laptops are well-known due to their enormous selection of apps and lightning-fast performance. Its reputation did not just come by accident. It has a combination of safety features that make it a go-to laptop for security experts.
For Chromebook, Google designed a secure system from the beginning. That means they coded the Chrome OS to protect itself from threats and exploitation. The OS uses a feature called sandboxing. This means that every tab you open runs in a virtual sandbox. So if the system identifies an infected page, the infection will remain within that tab and will not be able to make its way to the rest of your system. When you close the tab, the sandbox will be killed too. Thus, no infection. This is the reason why a Chromebook might not need an antivirus.
Chrome OS is well-built to deal with online threats on its own. Also, there isn't many antivirus software available that can be downloaded and installed on a Chrome OS.
Like Android, Chromebook utilizes Google`s proprietary security measure such as the built-in download scanning in Google Chrome and Google Drive. Google proprietary security measures can detect plenty of malware, rootkits and viruses.  And the built-in sandboxing prevents these threats from spreading between apps. However, there are threats that it cannot protect against such as social engineering attacks, and the enormous variety of hacking.
Yes, Chromebook includes robust built-in protection that can fight many threats but is also vulnerable to some malicious threats.
How to Choose Best Antivirus for Chromebook
It's important to say that Chromebook is a highly secure laptop that might not need third-party antivirus software for protection. Of course, you can still go ahead and install antivirus software on the Chrome operating system. The point is the OS is highly capable of tackling online threats on its own.
When choosing an antivirus for Chromebook, consider things like download protection. Files you download from the internet may come with all types of dangerous elements, so you may want to go for antivirus software that offers file download scanning.
Email scanning is another key feature to look out for when choosing the best antivirus for Chromebook. This can save your laptop from having its hard disk erased or prevent your data from being revealed to spying eyes.
You should also pay attention to how fast you can perform a scan on your Chromebook. Any software that offers a `speedy scan' or `quick scan' may be a good choice for your device if you want to perform a scan at a moment's notice. This is convenient, especially if you do not spend tremendous amount of time on your laptop. While a quick scan might not be thorough as a full scan, it can give you peace of mind.
The best antivirus tool for Chromebook should not only protect you against viruses but should also keep an eye out for phishing, malware, and spyware.
Conclusion
Chromebooks have a built-in virus and malware protection, with great layers of security. This means that they are pretty dang safe right out of the box, so it should not be that difficult to keep your Chromebook secure. Above is a comprehensive guide about the five best antivirus for Chromebook to help keep your device as secure as possible. Although Chrome Operating System is capable of tackling any online threats, you still need to be vigilant while browsing the web. There is a considerable risk in depending on its built-in mechanisms. So offer your Chromebook all the protection it deserves to avoid scams, malware and viruses by getting an antivirus software now.
FAQs
Is my Chromebook safe?
As the Chromebook utilizes Chrome OS, it's considered one of the most secure computers to use.
Do I need antivirus protection software for my Chromebook?
Many people argue that Chromebook does not require antivirus software to keep it safe because its OS is explicitly designed around OS. But some experts also say that it is vulnerable to attacks and suggest that Chromebook users install antivirus software. It ensures there is additional protection.
Can an Android antivirus work on my computer?
Android antivirus apps were initially developed for Android mobile phones. Today, these apps are also compatible with Chromebook.
Will my Chromebook antivirus slow my system?
Some may cause your system to slow down, but the majority of doesn't. This depends on the number of resources they use.
Does a Chromebook antivirus offer real-time scanning?
The majority of them offer real-time protection.