There are plenty of antivirus options out there for protecting your devices. However, in this crowded market,  choosing the best one can be overwhelming! Free antivirus might appear to be a good option but usually contains fewer features when compared to premium software.
In this guide, we review the best antivirus products on the market as well as the best free antivirus options for beginners.
Table of Content
Best 5 Antivirus Software 2020:
1. BitDefender Antivirus – Best basic antivirus solution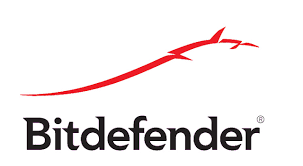 Operating System: Windows
Maximum devices Covered: 3
Free Antivirus: Yes
Cost: $19.99 per year
Leading the pack of top free antivirus suite products offering free protection is Bitdefender Antivirus.
Bitdefender offers a full-featured package and boasts over 500 million users. Bitdefender tends to be reliable and accurate in its virus detecting and its malware detection is just as good. This software even allows you to schedule a scan.
Bitdefender offers excellent protection from Trojans, phishing schemes, rootkits and destructive ransomware. Its anti-phishing module blocks access to dangerous websites and alerts you of malicious links.  The software will consistently prevent you from accessing malicious sites and also stop viruses from being downloaded. To keep you safe online, it comes with a secure browser to ensure that your shopping and online banking transactions are safe. Also it has a built-in password manager, which auto-fills credit card credentials in web forms.
That's not all. It also comes with multi-layer ransomware protection that enables it to learn the behavior of threats and also scan all linked devices through the software`s central mobile app. Bitdefender includes a VPN that lets you securely work online without your browser history being logged, captured or traced. You can choose to upgrade to the Bitdefender Total Security, which offers protection for up to five devices for Mac OS, Android, iOS and Windows devices.
Bitdefender has a downside too. It can be more resource-intensive, which means it takes more resources than average and may conflict with some applications.
Overall, Bitdefender is a likable free antivirus protection suite that provides robust detection rates, excellent performance and a host of bonus features.
Pros:
Password manager
Works with most operating systems including Windows 10
Integrated VPN
Lots of useful bonus features
Cons:
Might be resource-intensive
Online account required
2. Norton Antivirus Plus – Well-rounded antivirus suite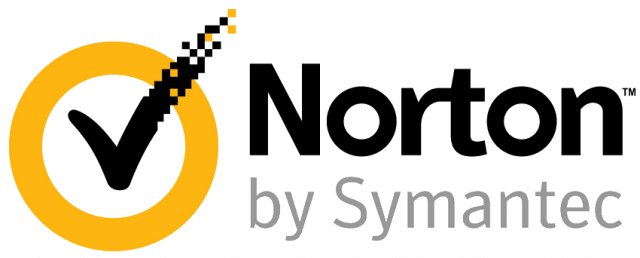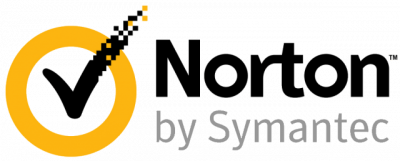 Operating system: Windows only
Maximum devices supported: 1
Cost: $19.99 per year
Free Antivirus: Yes
Norton has always impressed its users with how it detects and stops all types of malware including keyloggers, spyware, viruses, and ransomware. The company has been in the market for some time now and has earned an excellent reputation over the years. Norton Antivirus Plus is the company's recent entry-level antivirus program.
This free antivirus product scores high if we consider its performance, usability and features. Despite lacking some essential features like a secure web browser and file encryption, it is jam-packed with great options for excellent protection for both mobile and PC.
Norton Antivirus plus is a high-end malware hunter than can automatically protect your device all on its own. The software was launched recently and came with some extra functions such as a password manager, bonus 2GB cloud backup and an option for full tech support. This means that if the software fails to remove malware from your device, experts will remotely log in and fix it. To be eligible for this, however, you will be required to sign up for automatic renewal.
Norton boasts plenty of options, tweaks and settings for people who need them. Other features include a URL blocker, which protects you from malicious websites. If this feature fails to detect something, an excellent file reputation service kicks in and instantly recognizes suspect downloads. Also, if malware somehow manages to find its way through, intelligent behavior monitoring utilizes its up to date virus techniques to quarantine threats as quickly as possible.
The software allows you to efficiently run scans on-demand or set up and save custom scans to check specific areas. You may also schedule them to run at a particular time but only if your system has enough battery power or is idle.
Norton Antivirus Plus delivers well on all fronts, has less impact on the system performance and is easy to use.
Pros:
Slight impact on system resources
Blocks new malware
3. Kaspersky Anti-Virus – Leading Anti-Virus for Beginners

Operating system: Windows
Maximum devices covered: 5
Cost: $29.99 per year
Free Antivirus: Yes
Kaspersky lab is not only a household name but also a global cybersecurity company boasting over two decades of experience. Rather than providing a full antivirus suite of protection, it focuses on offering core antivirus functionality – and it scores high in this. Kaspersky Antivirus is the company`s recent and most excellent malware removal tool, and it's keeping up with the competition pretty well.
There are plenty of features designed to keep you safe while online. A crucial element is the software`s core antivirus engine, which blocks malware before threatening your PC. Its security package comes with a web filtering feature to block malicious URLs and smart monitoring technologies to monitor and reverse malicious actions.
The software`s top product, Kaspersky Total Security, offers a password manager, backup software and robust parental controls. Additionally, it has a System Watcher feature that checks for unidentified threats via behavior monitoring technology. It utilizes multiple layers of protection against a wide range of threats including phishing attacks, network attacks and malicious email objects.
Kaspersky Antivirus has a good selection of bonus features, including Kaspersky Secure Connection, which is a very basic VPN powered by Hotspot Shield. Another bonus is its affordable prices. However, this means you won't have the benefits of a complete anti-malware suite such as online shopping tools, or a password manager.
Kaspersky is an easy to use software. It has an exemplary-designed interface with the right number of options and buttons. Also, it has on-screen instructions to guide you on how everything works – suitable for beginners.
With that in mind, if you need reliable, accurate and harmonious malware protection and are comfortable without extras, Kaspersky Antivirus is the right choice.
Pros:
Very easy to use
Fast scanning
Excellent malware protection
4. Webroot SecureAnywhere Antivirus – Best lightweight antivirus for Windows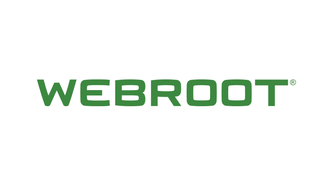 Operating system: Mac and Windows
Maximum devices supported: 3
Cost: $22.49 per year
Free Antivirus: Yes
Webroot SecureAnywhee is an efficient and fast antivirus solution that features some of the most effective security solutions you have ever seen as well as free protection.
It has a unique approach to tracking and detection that allows it to carry out scans with minimal impact on device performance while still preserving one of the most robust databases of malware around.
Webroot`s download-installation process is straightforward and effortless. The software does not need a modern CPU to function. Even a decade-old CPU will be able to support it. This is made possible by its small size (15MB) since it is a cloud-based antivirus.
Unlike many antivirus products
, Webroot does not use a signature baseline. Instead, it checks for behavioral metadata and patterns. This means that it blocks potentially harmful files and lets the cloud-based computer decide what to do with them.
Apart from core protection and behavior monitoring, the software also comes with enhanced anti-ransomware, accurate real-time antiphishing and a network and firewall connection monitor. Ransomware protection is its most consistent part. It flags any corrupted files and also heals them. Webroot also shows great results when it comes to phishing, as it can block almost any phishing website it comes across.
Another great spot is its Internet Security Plus feature. It can support up to three devices, making it a great plan if you need to protect your laptop, desktop, and phone. It comes with a password manager, theft protection and 25GB of secure cloud storage.
Pros:
Lightning-fast
Very lenient on system resources
Cons:
Controversial third-party lab test results
5. F-Secure Antivirus Safe – Best easy to use antivirus solution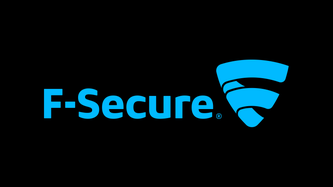 Maximum devices supported: 7
Operating system: Mac, iOS, Windows 10, Android
Cost – $112 per year
Free Antivirus: Yes
F-Secure Antivirus safe is a bit pricier compared to other security software on this list, but it offers a vast collection of antivirus tools. The number of features you get is worth every penny you pay.
It comes with robust bonus features to keep your devices secure, such as safety tools to keep your entire family safe and banking protection for secure online shopping. This protection goes beyond your desktop computer too. The software has a device finder option that helps you track down a lost iOS or Android device and remotely wipe or lock it also.
Its interface is a plus, as it is incredibly user-friendly and lightweight. Also, you can leave the software to work on its own. The software has the least effect on your system performance, and should you need to intervene, you can quickly solve any issue in a few clicks.
Pros:
Good value
Extremely user-friendly
Cons:
Some problems with false positives
Looking for the Best Antivirus for Different Operating Systems?
Pros and Cons of Antivirus
Pros:
Robust web protection – With the rise of internet use, numerous cyber threats are affecting the data security of computers. Antivirus software monitors your web activities, minimizing unauthorized access from any online threat and giving your the best protection possible.
Quick removable device scan – Security software offers the advantage of quick scanning of any removable device you connect to your device and scan it for any threats.
Protection from spyware and viruses – The basic task of antivirus suites is to detect any spyware, viruses, malware and any other unidentified threats and remove them before they can cause any harm to the data in your device.
Ads and spam website blocking – Nowadays, most viruses and spam attacks are executed from spam websites and pop-ups, whose main intention is to steal private information from your computer. Antivirus can block dangerous pop-ups and websites.
Parental control – Also functions as a monitoring tool for parents to monitor what their kids are doing on their phones or computers. Read more about parental control apps here.
Cons:
Slows down a network or PC – Installing and running antivirus might use up a lot of memory and device space, which may end up slowing your phone or computer.
Lack of complete protection – Having free antivirus with multiple detection techniques is no guarantee that your device is fully protected. You may need to invest in an internet firewall to be better protected.
Do computers and phones need antivirus?
Whenever antivirus software is mentioned, some people always seem to chime up and say that they don't require an antivirus because they are `careful.' But this is not true. No matter how good and smart you consider yourself to be, you can still reap some benefits from an antivirus for your computer or phone.
The notion that antivirus is only necessary for irresponsible mobile phone and computer users is a very dangerous myth. In an age where zero-day threats are found and sold to online criminals at an alarming rate, even the most careful of users are very vulnerable. Most people think that they can only get malware and viruses by visiting sketchy websites, running unpatched software and downloading suspicious files. But while these are certainly the most common ways to pick up malware, they are not the only ways through which it can spread.
In today's digital age, we depend on our phones and computers to store our most valuable and secretive information. Malware and viruses can make you lose your vital documents. That's why it's essential to keep yourself ready in case cyber threats are made against your system. The importance of computer and phone antivirus software is forgotten by many. However, it`s a good investment since it can prevent you from losing data to hackers and malicious files. These virtual terrorists can pose a significant threat to your online identity as well as your finances. So, yes, computers and phones need antivirus.
How to Choose the Best Antivirus for Computers and Phones
With a wide range of free antivirus apps available in the market, choosing one can be very overwhelming. The choice of a good antivirus security suites should depend on your particular needs and preference. They come as free or paid. Though there are several free antivirus products in the market, they`re not as robust when compared to the paid software. Free software may not offer comprehensive protection and contain endless ads.
All antivirus use some space on your phone or computer. Since they come with advanced configuration, they require a good amount of resources to perform. So it`s good to consider the effect of antivirus software will have on your phone or system. Heavily-built software may hamper the performance of your mobile phone or computer.
If you use multiple devices, then it's good to look out for security suites which will protect all your devices. Besides, the software should be compatible with the top operating systems including Windows, Android and iOS.
You want to have an antivirus that will tackle almost, if not all malware. So make sure you pay attention to its reliability and malware protection rate. Go for one with a 95% malware detection and protection rate. The more the protection rate, the better.
A good antivirus should be able to offer complete protection to your computer or phone. That's why you should choose one that provides comprehensive protection, including protection against cybercrime, protection against ransomware and firewall protection.
Conclusion – Is Free Antivirus Worth Installing?
Antivirus is almost as significant as a your computer or phone's operating system. Even if you practice extreme caution and are well aware of potential threats, some threats just can't be avoided or prevented without the additional help of antivirus. This guide features a list of 5 best free antivirus products for your computer or phone. Pick one antivirus solution and secure your device from any cyber-threats.
FAQs
What major threats do I need to protect against?
The major threats facing users currently include malware, ransomware, rootkit, boot sector viruses and macro viruses.
Will my system be affected by an antivirus?
Antivirus needs a certain amount of space and processing power to function so that means they will consume CPU and RAM resources. Some antivirus may or may not have significant impact on the performance of your system.
What features should a good antivirus have?
Some useful features to look out for include real-time scanner, website protection, compressed file scanner, automatic virus updates and scheduled scans.
Can I get adequate protection from free antivirus?
Free antivirus should not be dismissed as they can be well sufficient for some people. But paid antivirus products tend to offer more protection features than free ones.
How much maintenance does free antivirus need?
Today`s antivirus is an extremely low maintenance option. They require little interaction to keep working effectively.