Every parent can admit that parenting is one hell of an emotional roller coaster. From the first time you held your little angel to the time he first looked straight at you, you were so excited you to tell your family and friends about it.
Now, your little angel that once considered you as best friend is all grown up and constantly has his face buried in a screen. This may make any parent worried about the possibilities a child may be exposed to, especially in this technological age where everything is one click away.
Investing in the best parental control apps is the best way to protect your child from online predators and content you would rather not have them exposed to at such a young age.
Table of Content
What are the Pros and Cons of Having a Parental Control App?
The use of parental control apps to control the amount of time spent online and the content being accessed had elicited a lot of reactions over the years that has resulted in some parents being shamed for it. Here are some pros and cons of using parental control apps that will help you determine if you should use it or not.
Pros:
Blocking access to inappropriate sites – As we live in a technological era where everything is one click away, parents want the luxury of being able to control the type of content their children are viewing on the internet. Parental control apps come in handy to block inappropriate content such as pornography and violence. Parents can also block access to entire websites such as gambling sites to prevent their children from being exposed to the material being propagated in the sites.
Screen time management – Parental control apps offer parents an option to remotely manage the amount of time spent on a device. Screen time may not be harmful to your child but excessive amounts of time spent staring into a device limits the creativity and social development of your child.
Location tracking – Location tracking can be beneficial when you are unable to get through to your child on phone. Investing in location tracking also comes in handy in the case of an emergency that requires a parent to reach the child as soon as possible.
Protection against online predators – Children are naturally gullible and can be preyed upon by individuals online. In an age where a lot of cybercrime exists, it is important to ensure that a child is kept safe from pages that expose them to the risk of falling victim.
Protection against cyberbullying – Although bullying has existed for decades, the new generation has birthed a new form of bullying that is done behind screens. Installing a parental control app enables parents to flag such activity and report it to the relevant authorities.
Gives parents peace of mind – Let's admit it. You'll rest better knowing your child is safe.
Cons:
Strained relationships between parents and children – Your child finding out that you have been accessing private messages and phone calls will strain your relationship. A bigger blow to the relationship will be suffered if your child has been conducting him/herself appropriately. This will make your child feel like you don't trust him/her despite his/her efforts placed to act responsibly.
Children become more secretive – Installing a parental control app may result in your child becoming more secretive in order to elude your watch. A child may decide to leave their device at home or at a friend's house to create the illusion that they are tied to the location of the phone while that may not be the case.
Limitation to growth – When you are constantly on your child's back, you deny them the chance to grow their character and learn responsibility. As a parent, you need to take a step back in order to allow your child to choose a path in life. It is important to trust that what you have instilled in your children will guide them through life.
Can be disabled – Don't underestimate your child's ability to bypass the surveillance system you've created for his/her device especially if you are raising a little Einsten.
The Best Parental Control Apps
If you think that the pros of having parental control apps outweigh its cons, below are some of the best parental control apps you should consider to use on your child's devices.
1. mSpy – Easiest to install parental spy app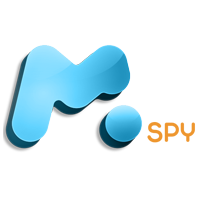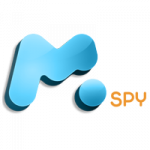 Supports: Android, iOS, Mac, Windows
Free Version: No
Cost: Starting from $8.33 monthly
mSpy is a parental control app that allows parents to access a child's calls, SMS and any other messaging apps. Once interest in the app has been established, you are recommended to try the 7-day free demo that enables you to decide whether it is the best solution for your child.
It is designed to operate on both the Android and iOS platforms. It requires a quick installation process on the target device after which parents are granted full access to everything on the device. As a parent, you are required to adjust some settings to set default behavior of the target device. Once this app is successfully setup you are granted access to sites visited, emails, incoming calls, and calendar. This app also tracks the location of the device and can be used to determine how many times a particular location was visited. In summary, Mspy collects data from the target device and displays it on the control panel that is accessible from any internet browser.
Pros:
Offers an option to hide the app icon
No changes can be made from the target device
Easy installation
Effective customer support
2. Norton Family Parental Control – Monitors an unlimited number of devices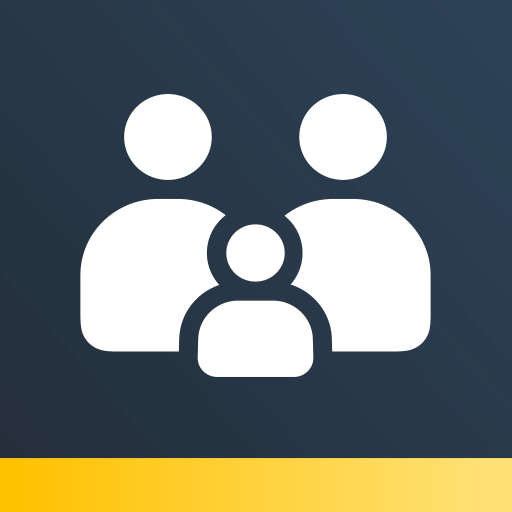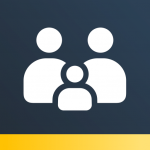 Supports:  Android, iOS, Windows
Free Version: No
Cost: Starting from $59.99 annually
This app requires you to sign up on both you and your child's phone in order to agree to the terms and conditions before starting.
When setting up the app, you are required to choose the level of surveillance methods that should be implemented based on the age of your children. To keep your child safe, this app includes 47 pre-blocked categories to choose from. You can choose to alter the categories based on the age of your child. This app offers social media surveillance, time limit and location tracking of your child.
Since the app will allow you to monitor an unlimited number of devices, you can keep track of all of your children's devices as well as save some money.
Pros:
Unlimited devices can be monitored
SMS and contact tracking
Flexible surveillance levels
Cons:
Offers limited support on iOS
Not compatible with Mac
Expensive
3. Net Nanny – Blocks inappropriate sites and ads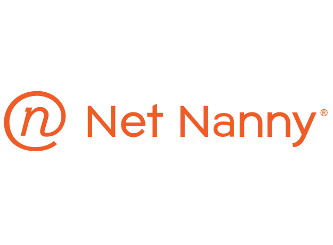 Supports: Android, iOS
Free Version: No
Cost: $54.99 annually
Net Nanny is an application marketed towards parents for keeping tabs on the online activities of their children. It includes time limits and blocking inappropriate sites.
In addition to blocking inappropriate sites, it blocks inappropriate ads that may appear in authorized sites. When an inappropriate ad is brought up, the entire website is blocked until the ad is removed.
Net nanny is also known for blurring profanity to prevent your child from reading illicit content and allows you to set surveillance based on the age of your child.
Pros:
Blurs profanity
Controls screen time
Cons:
Does not offer GPS location
Does not offer notification of child activities
Does not track phone calls and SMS
4. Kaspersky Safe Kids – Allows parents to filter websites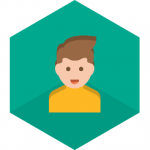 Supports: Android, iOS, Mac, Windows
Free Version: Yes
Cost: Starting from $14.99 annually
This is a multifunctional parental control app that allows parents to filter websites that can be accessed by your kid's device, track the phone's location, block apps and manage the amount of time he/she spends on a device remotely.
You are required to download the app on both the target device and the control device. In order to start monitoring, you are required to setup a Kaspersky account and agree to the terms and conditions applied. Once the setup is complete, you are granted access to an unlimited number of devices. A fingerprint pattern can be used to secure the app on the child's device to ensure it cannot be uninstalled or altered with.
Pros:
It is affordable
Unlimited number of devices
Geo-fencing and web filtering features
Cons:
Can sometimes be sluggish
Has iOS limitations
Lacks video monitoring
Lacks social media monitoring
5. Google Family Link – Allows parents to set screen limits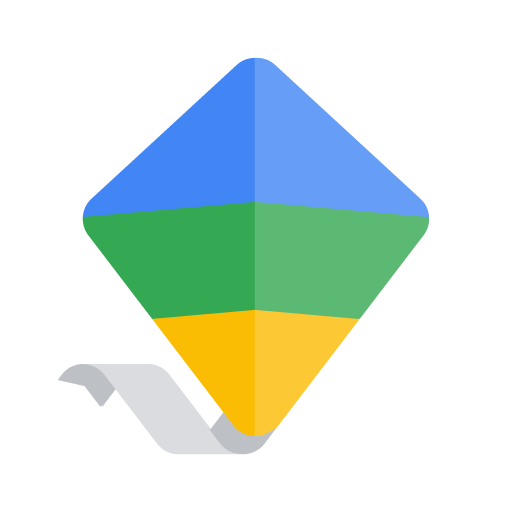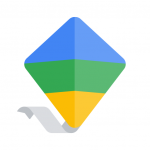 Supports: Android
Free Version: Yes
The Google Family Link app is a parental control app that allows you to set screen limits, day or night usage restrictions and gives you the choice to enable or disable the use of apps. The app requires you to agree to the terms and conditions to set up an account for your child.
The app is only available for use by parents of children below the age of 13. Once a child turns 13, he/she will be allowed to unilaterally opt out of Family Link.
Pros:
Free
Can be synced with your child's Goggle account
Can track location
Filters content and manages screen time
Cons:
Only available for Android devices
Cannot be used in a pre-existing account
Does not offer call and texts surveillance
Since we are now living in an internet age where a child's play has been substituted for hours spent behind a screen, it is important for you as a parent to protect your children from the evils lurking within the internet.
A lot of argument has been raised on the feeling of betrayal suffered by children whose parents monitor their online presence. Installing protective measures without notifying your children will definitely result in a rift. To avoid the shock and dismay associated with finding out that their online activities are being monitored, explain to your children why you are taking the extra measures to ensure safety. This will often eradicate the feeling of betrayal and will be looked at as a safety measure. To avoid this, let your children know first-hand that while monitoring your children's online activities is a good method, it should never replace talking to your children about the dangers that lie in surfing the internet.
FAQs
What are the benefits of reading the parent control app's terms and conditions?
Reading the terms and conditions enables users to understand the regulations that must be followed while using a parent control app and the penalties imposed on those that go contrary to the terms. The terms and conditions section also contains payment and subscription information for paid-for apps.
What is geo-fencing?
Geo-fencing is a feature that uses GPS to track geographic boundaries. It can allow the administrator to set up an alarm for every time a device enters or exits a certain area.
What is the screen time limit?
This is a set maximum amount of time that can be spent by a child using a device.
What does the term lock down mean?
This is the disabling of a child's application in order to force the child to deviate attention from the phone. A phone is usually placed on lockdown when the child is at school, sleeping or studying.
Which apps should be blocked during a lock down?
The SMS and incoming call features shouldn't be blocked while initiating a remote lock down for your child's device in order to ensure your child is able to seek and receive help in case of an emergency.
What is social media monitoring?
This is the observation of a child's social media platforms when a parent is concerned about the social media behavior of a child. It is usually done through parental control apps and in some cases the parent is capable of blocking the app.
What advantage does mSpy have in comparison to other parental control apps?
mSpy has the hide icon feature that prevents children from knowing they are being monitored. This works for parents that are trying to keep their surveillance a secret.