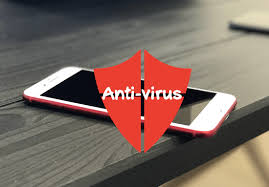 Apple products stand superior to their counterparts because they are rarely affected by malware. iPhones, one of Apple's products, have gained popularity among users because of its premium capabilities and ability to stay out of spyware infections.
Generally, iOS gadgets are loved by its users because of its efficient software. However, iPhones re not entirely immune to malware infection. Even the most sophisticated software risk being infected if at all they are not protected. Whether you're using an iPad or iPhone, the only sure way to stay out of malicious viruses and spyware is by using trusted antivirus software.
If your Apple device has been a victim of malware or you want to know how to keep your iPhone free from viruses, check out below the detailed list of the best antivirus for iPhone that you can choose from.
Best Free iPhone Antivirus App 2020:
Best Antivirus Software 2020
Table of Content
Pros and Cons of Having iPhone Antivirus
Pros:
Safety from malicious sites – Many sites carry ads and pop-ups that contain viruses. A good antivirus will keep your iPhone safe while browsing.
Most of the antivirus apps are free – Most reliable security apps are free and you only pay if you need more advanced protection features.
Protection against snoopers and hackers – Hackers try to infect software and apps on our phones. Only an antivirus will keep them off.
Anti-theft protection – In case your iPhone is lost or misplaced, an antitheft security app will help you locate and retrieve the phone.
Comes with additional features – In addition to keeping malware off your iPhone, you will enjoy more advanced features such as cloud backup.
Cons:
Additional charges – Premium packages for most antiviruses are costly as you have to pay a monthly subscription.
Apple iOS does not authorize most security vendors – Apple maintains its restrictions against the installation of non-Apple applications and most antiviruses aren't approved by the company.
Have to jailbreak your iPhone to install antivirus software– Installation of any antivirus that is not Apple-approved will mean you have to illegally remove the restrictions which can then expose your phone to hacking and spyware infections.
The Best iPhone Antivirus Apps 2020:
1. Avira Antivirus for Mobile Security – Comes with phishing protection capability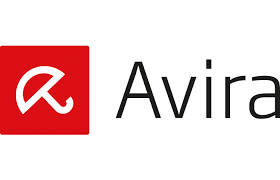 Free version: Yes
Basic Premium Monthly Plan: $9.99
Premium annual plan: $99.99
Avira is a top-rated German mobile security provider known for its efficiency in malware protection. It is loaded with powerful features that do more than only focus on virus removal.
It comes with phishing protection capability that helps block insecure websites. Also, it has an identity protection feature that alerts you whenever there is unauthorized interference to your personal information such as emails and phone contacts.
Avira Antivirus offers more versatile features like local cloud backup for contacts and any other information that is of importance to you. For example, it backs up contact addresses by uploading them to your email, Google Drive or Dropbox account.
It also has customizable management features that can help you analyze and manage storage use and memory status. Avira provides you with frequent security reports and has an in-built anti-theft feature.
For all your viral-protection, anti-theft safety and all spyware safety needs, Avira Antivirus has got you covered. It is a versatile mobile security provider that uses multi-layered protection features to keep your iPhone free from malicious web-based threats.
Pros:
Efficient in blocking unsafe websites
Provides alerts for hacking attempts on your accounts
Comes with phishing protection capability
Has local cloud backup feature
Gives frequent security reports
Has free version
Cons:
Not possible to install without jailbreaking your iPhone
2. Avast Antivirus & Photo Vault – Has password protection feature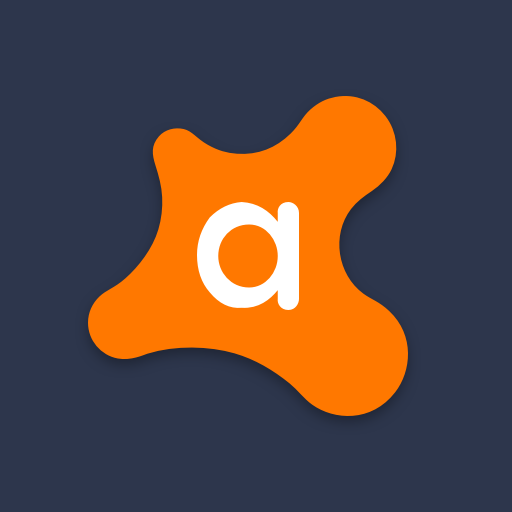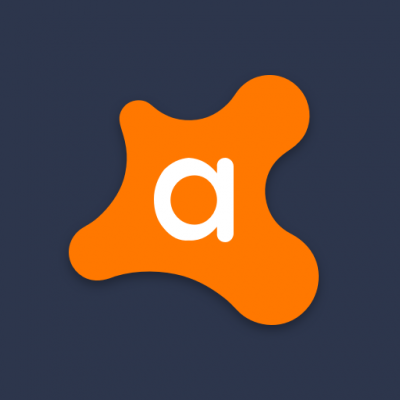 Free version: Yes
Premium monthly plan: $4.99         
Premium annual plan: $479.9
Avast is another popular spyware protection software that most iPhone and iPad users fall for. It is available on both free mode and pro versions on the Apple Store or the official Avast website. The best thing about Avast is that it is compatible with all Apple devices as long as they are connected to a Wi-Fi network.
Many iPhone and iPad users prefer Avast. It is faster, efficient and more stable than most security providers. Also, the software doesn't consume power or much space, making it one of the best choices for most Apple fans.
Avast also helps you detect nearby Wi-Fi connections automatically, and it can tell you whether the connections are safe or not. The app also comes with a robust VPN (Virtual Private Network) that plays a vital role in encrypting your browsing data to ensure it is safe from malware. It has more protection features that safeguard your emails, browsing history and other relevant personal information.
A significant protection feature is the Avast password protection feature. It helps to secure all your account passwords under one Master Avast password.
Pros:
Has password protection feature
Consumes fewer resources
Compatible with all iOS-powered devices
Blocks spyware adds and malicious websites
Has a free package
Cons:
Its pro package is expensive
Only works when there are Wi-Fi or WLAN connections
3. Lookout Mobile Protection Software – Offers customizable backup feature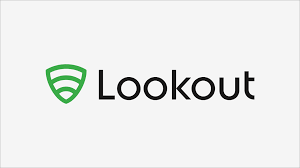 Premium monthly plan: $9.99 or £7.15
Lookout is an iOS security protection software that is known for securing Apple devices against theft and malware. It has powerful safety tools that provide alerts whenever your device is exposed to malware or viruses. It also monitors your apps to check for suspicious activities and alerts you when you are connected to unsafe networks.
The anti-theft alert system in Lookout works by sending a notification message to your lock screen to reveal the device's location.
Moreover, it has a customizable backup feature that can ensure essential data like contacts and photos are not lost.
The app has a lot to offer on the free mode option, but can provide even more when you get the monthly Premium Plus option. This one lets you enjoy a full-fledged anti-theft service with personalized alert systems when your device is exposed to insecure hands. Besides, there is also a social media monitoring capability, and it can also help you recover lost wallets and cancel transactions when reordering credit cards.
The app has a 24/7 customer support team that helps with answering any queries. On top of all the fantastic features of the premium plus version, there is a $1 million identity theft insurance cover against damages and legal charges.
Pros:
Contains detailed security features
Has a strong anti-theft protection feature
Provides robust app monitoring and device location detector
Cons:
Users have to pay monthly fees for the premium plus package
Bad reviews from customers could reveal some degree of unreliability
4. McAfee Mobile Antivirus – Can automatically encrypt and store media files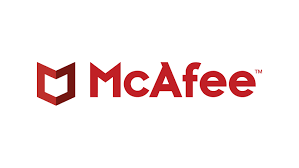 Free version: Yes
Cost: None
Though it is not an original security app, McAfee is an open-source antivirus that is comprehensive and easy to work with. It does not promise exaggerated functionalities, but you'll find it a favorite if you prefer to work with easy-to-understand software. It is loaded with anti-theft features, contact backup and local storage security for all your data and personal information.
It has a media vault that secures your medial files. It will also allow you to take pics and videos directly from the software and also encrypt them automatically then get them stored in the vault. If you're using an iPhone X, you can reopen the vault using touch or face ID at any time.
McAfee has an anti-theft capability that allows you to track your device on a map when you're using the standard version. When an unauthorized person tries to meddle with your iPhone device, McAfee has a bundled CaptureCam feature that will send a snapshot of the intruder via email. If you have an Apple watch, you can also initiate an alert alarm to get your device's location. And even if your battery is getting drained, the app can save your device's location so that you can track it later.
Additional features from the app include backup or contacts, remote-wiping your contacts in case of theft and a battery indicator for checking your device's battery level using your Apple smartwatch. This is not the ideal app if you're looking for high-end features, but it has a lot to offer as a free app.
Pros:
Completely free
Easy to use
Has detailed anti-theft features
Has CamputeCam feature
5. Trend Micro Mobile Safety App – Has a Safe Surfing Feature
Premium Monthly plan: $4.99
Premium Annual Plan: $29.99
Trend Micro mobile is not a traditional antivirus. It is instead more of an app that protects your device from online malware. It has many features that are made to combat web threats that pose a risk to your iPhone device.
Trend Micro Mobile App has in-built features that work with your iPhone's Safari App, together with other web apps to keep you from landing on malicious websites. It has an integrated ad-blocker which aims to protect your privacy and minimize data usage, thus speeding up your browsing experience.
The app comes with a Social Network Privacy feature that scans through your social media accounts settings and gives you a report about any potential privacy intrusions. Trend Micro has a Safe Surfing feature that ensures that your private browsing is secure and that your browsing history is not left on the browser.
It also comes with a bundled anti-theft capability that makes you able to locate a missing Apple phone through GPS, WLAN, Wi-Fi or cellular data.
The app has three packages that you have to pay for before you can enjoy the excellent features mentioned above. One is being offered at $ 4.99 every month, another at $29.99 for an annual license and a 2-year license at $49.99. All payments are paid up-front.
The Trend Micro App gives allows you to test all its premium features through the time-bound trials. However, you can still use the free features in case you don't sign up for the paid packages.
Pros:
Has several useful anti-theft features
Run by a trusted security provider
Blocks any web threats to your browser
Has Social Network Privacy Feature
Cons:
More expensive than other apps
Only works to protect devices from online threats only
Only works when connected to the internet
Do iPhones Need Antivirus?
While you may be used to having to protect against viruses and malware on your PC, security tools are less common on mobile phones. But should you be installing antivirus apps on your iOS device or are its built-in protections just enough? iOS is considered less vulnerable to viruses compared to Android OS that runs on open-source code.
iPhones are used to browse the internet, which is a platform where you can pick up malware. An iPhone needs an antivirus to make sure that you can browse safely. Installing an antivirus app in your device will inform you in advance if it's infected with malware or viruses and may also indicate the level of damage.
Also, we store a lot of information on our phones nowadays. You have your banking information in there, your school information and even your business information. You wouldn't want someone else accessing those information, especially without your consent. Since your iPhone is prone to phishing attacks, hackers can easily gain access to such valuable information. But with an antivirus app, you can avoid such threats. Such an app can notify you of corrupt files or links that are aimed at stealing your data.
How to Choose Best Antivirus for iPhone
A good antivirus for iPhone has to shield you from any threat trying to penetrate your phone. The app should score very high in a detection rate test, meaning that it can protect you from as many threats as possible. A good antivirus app should have a detection rate of 98% as per the industry average.
Another parameter is how fast the antivirus is and how much effect it has on the battery and performance of your iPhone. The lighter and faster the security option is, the better. An antivirus app for iPhone should not affect your device when nothing malicious is happening.
Security options for iPhone aren't just antiviruses, they come with lots of other features, and these features are also crucial when choosing the best solution for iPhone. Apart from a virus scanner, a good antivirus for iPhone should come with additional features like anti-theft which can allow you to wipe or block the device if it's stolen or lost and has call-blocker and message filter.
Another parameter to consider when choosing an antivirus for iPhone is the number of false positives, meaning how often the antivirus cries wolf when there is no threat. A good antivirus should not bother you with false positives. But even with the best antivirus for iPhone though, false-positive results are common.
The bottom line is that there is absolutely nothing wrong with these brands offering alternatives to existing services. They are all offering ways to ensure your iPhone device remains secure and whatever is contained in it. These guidelines can help find a good antivirus app for your phone. Do not just use any antivirus you find online. Go for one that meets your needs in terms of the features it offers.
Conclusion
The fact that Apple products are rarely affected by malware and spyware makes them the most targeted devices by hackers. Many attempts have been made to attack iOS mobile operating systems using viruses and ransomware. To minimize the risks brought by these attacks, Apple products restrict the use of any software that is not provided by their developers.
However, it is crucial to have the initiative to keep your device from malware threats. Most of the antivirus apps discussed above are compatible with an iPhone. You can choose the one that you think would work best for you.
FAQs
Is it legal to use antivirus for my iPhone?
As long as the antivirus software is available on the Apple Play Store, you can go ahead and use it. If not, you have to use the jailbreaking method.
Do Apple products get infected with malware?
Since most people believe you need an antivirus for their phone, they go the jailbreaking way. Any jailbroken iPhone is vulnerable and exposed to a host of malware and viruses.
How can I pinpoint a virus on my iPhone?
Your iPhone can easily be exposed to viruses if it is jailbroken. If you think it has been infected by a virus, look for indicators such as pop-up ads on your browser, crashing apps, unknown installations, unaccounted charges or unusual battery performance to know more where your iPhone got the virus.
Does Apple have a recommended antivirus software?
Though the company propagates the fact that its iOS is naturally safe from malware, it silently recommends the installation of certain apps to enhance their operating system. iPhone users have to determine the most reliable software to use.
Is my iPhone's camera vulnerable to hacking?
Yes. Many hackers have mastered their art into developing remote-tracking apps that can expose not only the details of the target iPhone user but also control its camera. Hence, there is a need for you to get a trusted anti-hacking app. If you have to pay for it, go right ahead.