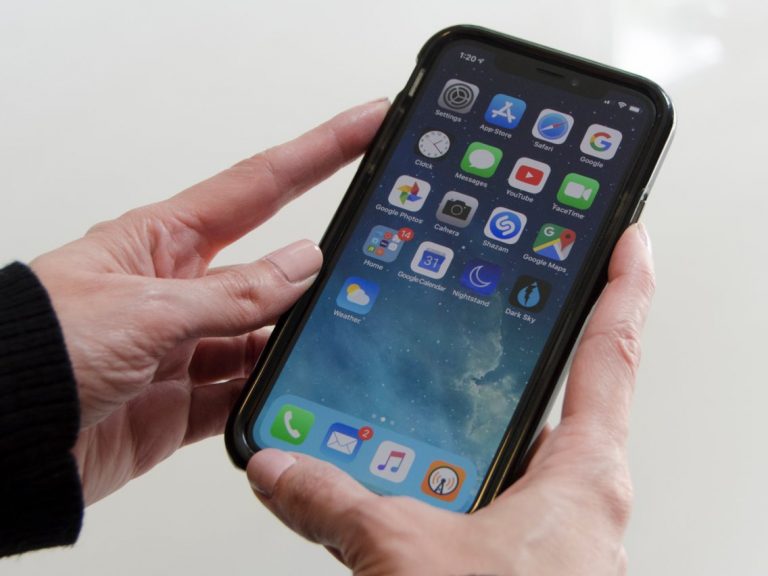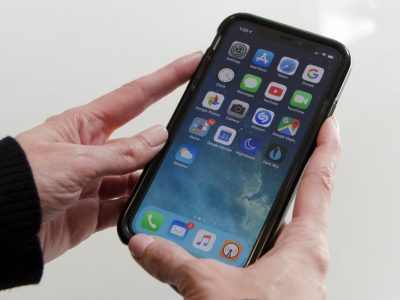 Are you looking to scan your iPhone for viruses?
The operating system of iPhones isn't an easy target for viruses and worms to infiltrate with.  The design of its operating system also doesn't allow any unauthorized programs or applications to access the other files and processes in the phone's memory. Thus, huge chances of virus attacks have already vanished into thin air.
But still, iPhones aren't 100% immune to viruses and worm attacks so you should still consider taking precautionary measures to protect your iPhone. In case you're worried that your iPhone has viruses, read on below to know how you can easily remove viruses on your iPhone.
Don't forget to check out our page on the best iPhone antivirus apps here,
Best iPhone Virus Removal Software 2020:
Best Virus Removal Software 2020
Table of Content
Why Jailbreaking is the Number One Source of iPhonr Viruses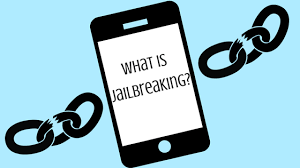 A huge percentage of affected iPhones are jailbroken. Jailbreaking is a procedure used by iPhone users to gain more control over their devices. However, they don't know that by doing so they are opening doors for viruses and worms.
Jailbreaking is not recommended by Apple. It voids the warranty of your device because it is not a legitimate thing to do with your iPhone. Users who succeed in jailbreaking their iPhones get root privileges which bypass the security restrictions and limitation originally imposed by iPhone's operating system. Many users seek to resort to the haven of jailbreaking because they want to run homebrew (open-source or free) applications that are not distributed via the Apple Store.
Moreover, the practice of jailbreaking iPhones allows users to delete apps installed by default, customize the user interface of their iPhones and install apps from other sources other than the Apple store. Although it may sound appealing because of the freedom it gives to users, it also renders more freedom for bugs, viruses and worms to destroy the device as well as get the users' information.
What is an iPhone virus and what are its types?
There are tons of viruses made for the purpose of infecting iPhones. These viruses are created to either steal data from users or generate money from a huge botnet of infected devices. Below are some major types of viruses that affected iPhone users.
Local Viruses


This type of virus operates in the local environment and do not connect to the internet. The intensity of its attack is limited because they aren't getting updated with instructions over time. A notable example is iKee. It is a very old virus that changes the lock screen of the iPhone users to the picture of an English songwriter named Rick Astley.

Remote Viruses


This type of virus do more serious damage to the device, and it may even result in financial or data loss of iPhone users. After infecting the device, they load new instructions from the internet after getting connected to the command center, eventually making your phone a part of the botnet. These botnets are used for many purposes like spamming others as well as stealing credentials and data from your iPhone.

Packaged Viruses

This type of virus is packaged with an innocent-looking app a user may end up installing in his or her iPhone from a third-party store or may even get installed covertly by another user in order to infiltrate the phone of the victim. One notable example of this virus is "Appbuyer." It is a virus connected to the C&C network which can download malicious codes and execute it to obtain the Apple ID and password of the victim, then using those to make purchases on the Apple Store.

Browser Viruses


This type of virus isn't a big issue. Still, they are a big concern if you aren't an iPhone geek and don't know some basic tips and tricks very well. One major example of this type of virus is the Safari pop-up scareware. It showed a message similar to ransomware telling users to pay via iTunes gift card in order to use the browser again. It made normal users freak out after reading the message and even some paid.
Signs that your iPhone has been affected by viruses
There are certain signs you can track in order to check whether your iPhone is infected by a virus or not.

Operating speed is getting slower than usual
If you are installing homebrew applications from your friend then after some time you noticed that your accounts got compromised
If you are using a jailbroken iPhone and your purchase history includes applications that you never remember purchasing
If you notice unregistered numbers in your call log even if you never called those numbers at that time
If you notice unusual data consumption and you aren't sure which application is eating your mobile data quota
Your iPhone battery seems to be draining very fast than it normally should
Applications installed on your iPhone are crashing more frequently
Unusual applications getting installed without your consent

Best iPhone Virus Scanner & Removal Solutions in 2019
1. Use software to remove viruses
Make use of the best software to clean your iPhone from malicious applications.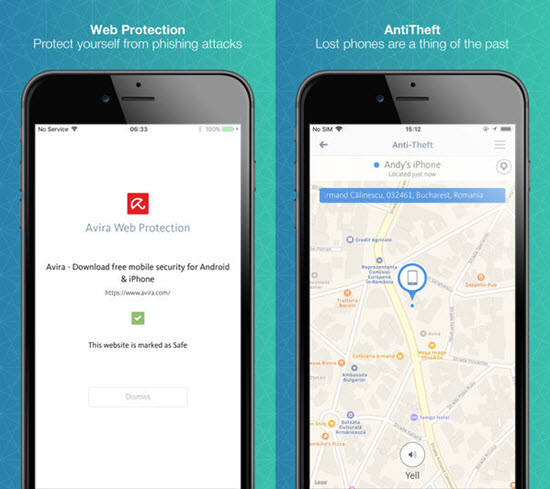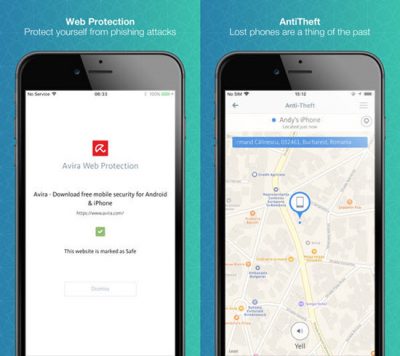 a. Avira Mobile Security – Even though it does not have the same malware hunting power as its desktop version, Avira Mobile Security can still provide instant protection against phishing. Its identity safeguard automatically scans your email contacts to find out whether they have been leaked or not.
b. Lookout – Lookout provides more in-depth security for your iPhone. It will show if your device has a missing update or has been jailbroken or not. It also monitors apps and protects your browser from malicious websites. The antivirus is not free, but its premium version offers some very promising features like quickly canceling stolen credit cards, anti-theft support and $1 million identity theft insurance to cover any damages incurred.
c. McAfee Mobile Security – McAfee Mobile Security provides very useful tools bundled in an app. The main features are centered around media and anti-theft protection. It helps you protect your images and videos in a safe vault, a very important feature if you think your iPhone is compromised. Moreover, it snaps pictures of whoever tries to open the vault and email it back to you. It also allows you to back up your contacts automatically and even allow you to wipe all of them remotely. What's more interesting is you can get all of these amazing features for free.
d. Trend Micro Mobile Security – It is a complete package when it comes to fighting off all threats related to the web. Its web-filtering feature works with Safari and other browsers to block all harmful websites. Plus, it lets you enjoy the benefits of a built-in ad-blocker and a social scanner which scans the setting of your social media accounts and reports if there is any privacy concern. Also, it provides you with a secure browser you can count on while surfing websites and a secure QR-code scanner, which safeguards you from threats originating from mystery links.
2. Reverting the jailbreak procedure

Reverting your iPhone to the original factory condition is easy, and it is described below in simple steps.
Method 1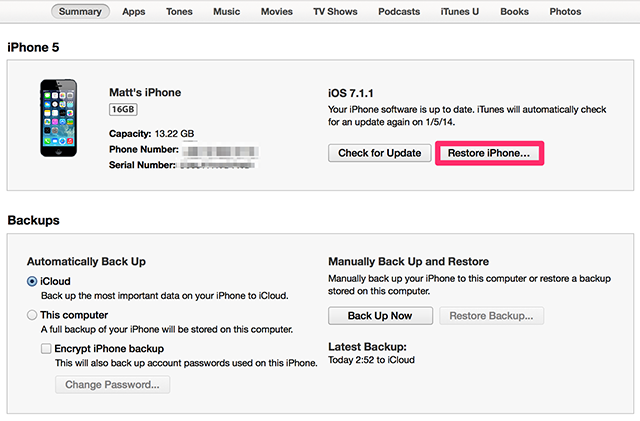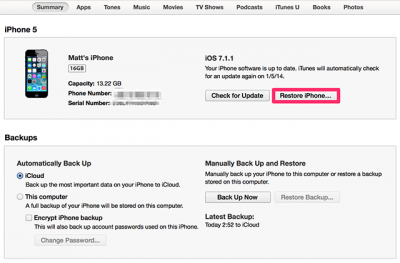 Go to the Apple support website and download iTunes for your Windows or Mac computer.
After installing iTunes, connect your iPhone to the PC and make sure it gets detected in your Windows or Mac system.
Now, click on the device icon on the top and you are going to see your device with two buttons on the right "Update" and "Restore Phone."
Restore your iPhone to the factory settings and back up your data using an old back up stored on your computer.
Method 2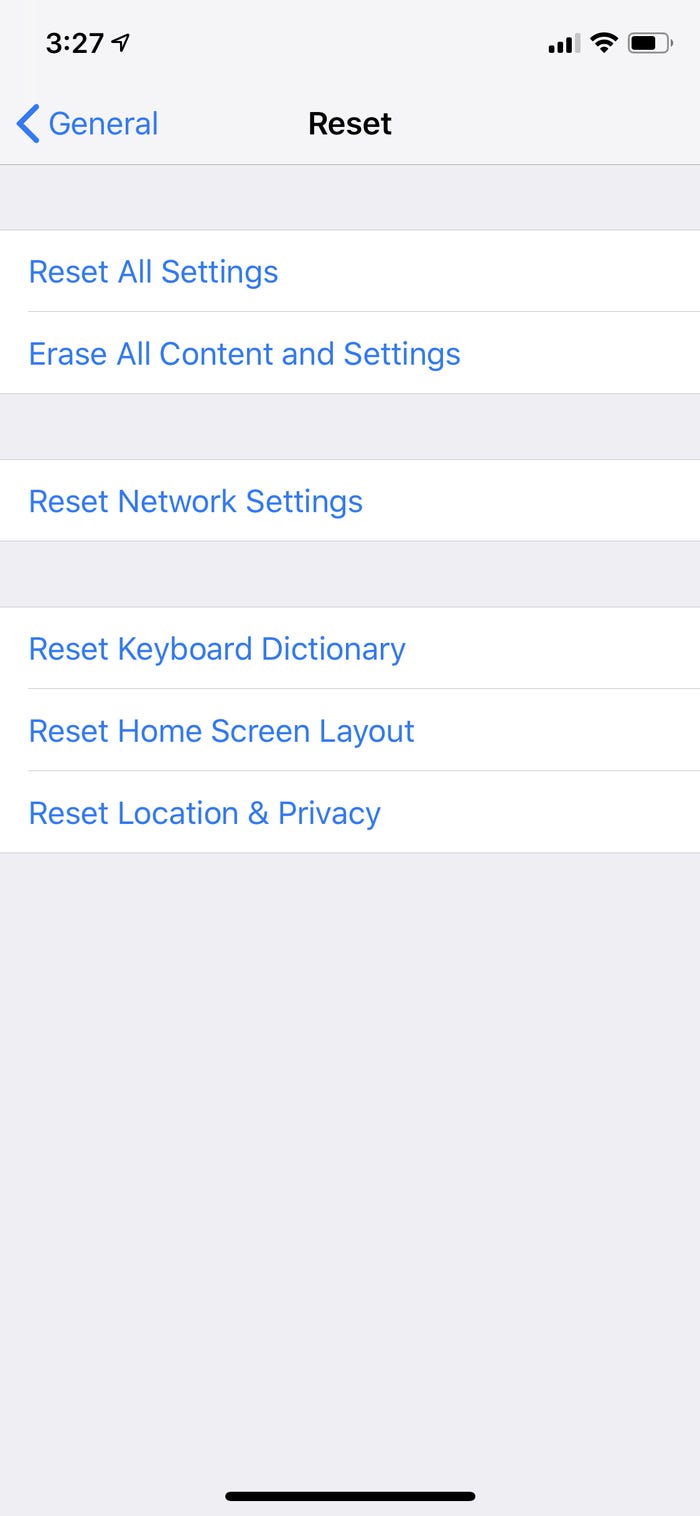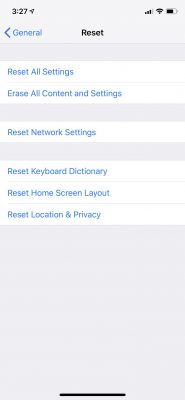 This is even simpler than the first one, follow the procedure below.
Settings > General > Reset > Erase all content and settings
3. Consider uninstalling applications that look suspicious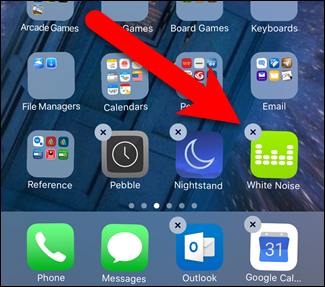 Make a list of those apps you want and don't want. After doing these, uninstall the ones that you think are suspicious. In this way, you can make sure that no unnecessary application is present on your phone.
4. Review app permissions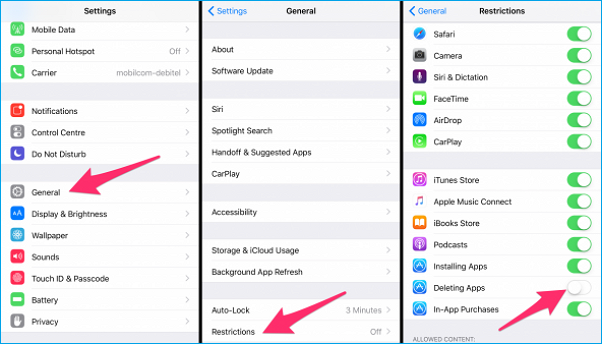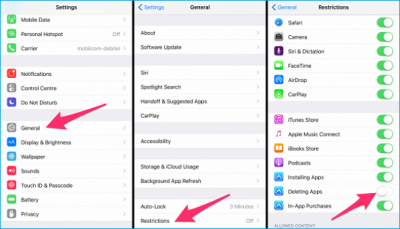 Do a thorough review of the permissions you have allowed to each application in your iPhone. Uninstall the applications which request for unnecessary permissions. This is because some of these applications abuse permissions granted to them in order to collect private data and make money off it.
Tips to prevent your iPhone from getting viruses
Keep your iPhone updated – Most of the time, you just have to keep your phone updated with the latest version of the operating system available out there since a system update can easily eliminate other types of viruses.
Avoid free or open-source applications – On jailbroken devices, only use applications from the people and developers you trust. Some free or open-source applications could compromise the security of your iPhone's operating system.
Avoid open WIFI hotspots – Be mindful of using open WiFi hotspots as hackers connected to it could easily capture and infiltrate your iPhone. A good VPN for iPhone can help protect your iPhone against these attacks.
Don't open spammy links – Never open links with unusual URLs. The more reliable measure would be to use iPhone antiviruses to block out any spammy website.
Clear browser history and cache – By regularly clearing your browser history as well as cache, there will be a lesser chance that your browser will be hacked. To do this, go to Settings >> Safari >> Clear History and Website Data >> tap Clear.
Use iPhone antivirus –By installing having an antivirus for your iPhone, you'll be able to create a shield that many viruses will find hard to destroy. Also, there are many free iPhone antiviruses that you can get for free.

Conclusion
Common iPhone viruses are used either to generate revenue through ads running on the background hidden from the eyes of the users or steal Apple ID and password of the victims.
To protect your iPhone from these viruses, make sure to follow the steps and tips discussed above so you can take better protect your iPhone against malicious applications as well as local, remote and browser-based viruses.
FAQs
Can iPhones get hacked?
Getting infected is virtually impossible unless you are using an implanted device (physically hacked).
How to remove the jailbreak procedure done on an iPhone?
You can remove the jailbreak procedure done on an iPhone by a variety of methods. One prominent method is to recover default settings via iTunes using a Mac or Windows laptop.
Which VPN can you use to protect your browser?
You can use OpenVPN or other free VPNs. However, paid VPNs are usually much better.
How to verify applications before installing them?
Search the web or find it in the Apple store. Check the app's reviews to verify its authenticity and see if there are user complaints about it.
How to remove hidden viruses?
Consider restoring it to the factory settings or making use of free or paid software programs for iPhones.