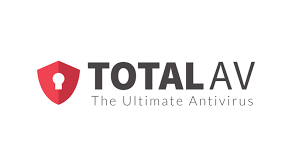 Do you need trusted and efficient antivirus software to keep your devices from harmful intruders?
You just hit a goldmine in TotalAV Antivirus software. It is the perfect solution for fortifying your various devices. TotalAV Antivirus is an app that automatically blocks viruses, secure your password, avoid fake websites and safely run suspicious apps with extra excellent features that guarantee top-notch performance of your devices.
We have done all the necessary checks and tests around its pros and cons, features and pricing to ease you from the decision making dilemma. You want to get all the information? Read on!
For more reviews on the best antivirus, see our guide here.
Table of Content
What is TotalAV Antivirus?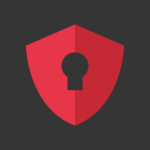 TotalAV Antivirus is a multiple systems compatibility app that is anti-malware, anti-ransomware, anti-spyware and anti-adware.
It also offers real-time protection as it checks your downloads, installations. It also offers a remote firewall that helps you to gain remote access to your device's firewall settings, allowing you to easily block or unlock connection request. It comes with a safe site feature that detects phishing or 'spoofing' sites that imitate real websites in order to steal data. It analyzes and blocks any suspect websites and roots out unnecessary apps, files, logs and other data on your machine for deletion.
What are the pros and cons of having TotalAV Antivirus?
Pros:
Rapid installation – The app installation is quick, simple and runs automatically once it's installed while keeping you protected without slowing you down.
Power-packed – TotalAV Antivirus has all the essential features to keep your devices running at lightning speed even if you are gaming, editing an image, video and other resource-intensive activities.
Powerful protection with options – Powerful protection packed into a light solution along with a free version. This ensures you are protected either at home with your Mac, on the go with your Android device or your Windows in your office.
Compatibility – Unlike other apps, TotalAV Antivirus runs across multiple operating systems such as Apple iOS, Windows or Android.
Cons:
Non-compatibility with older versions – The app runs on newer versions of operating systems, hence it is inaccessible to devices that run on older versions. Here is the breakdown of operating systems it can run with – Windows XP, Vista, 7,8,10; Apple OS 8,10 and higher; iPhone/iPad 11.03, Android Oreo 8.1 and above. Clearly, users with lower versions simply cannot protect their devices with TotalAV Antivirus.
What are the features of TotalAV Antivirus?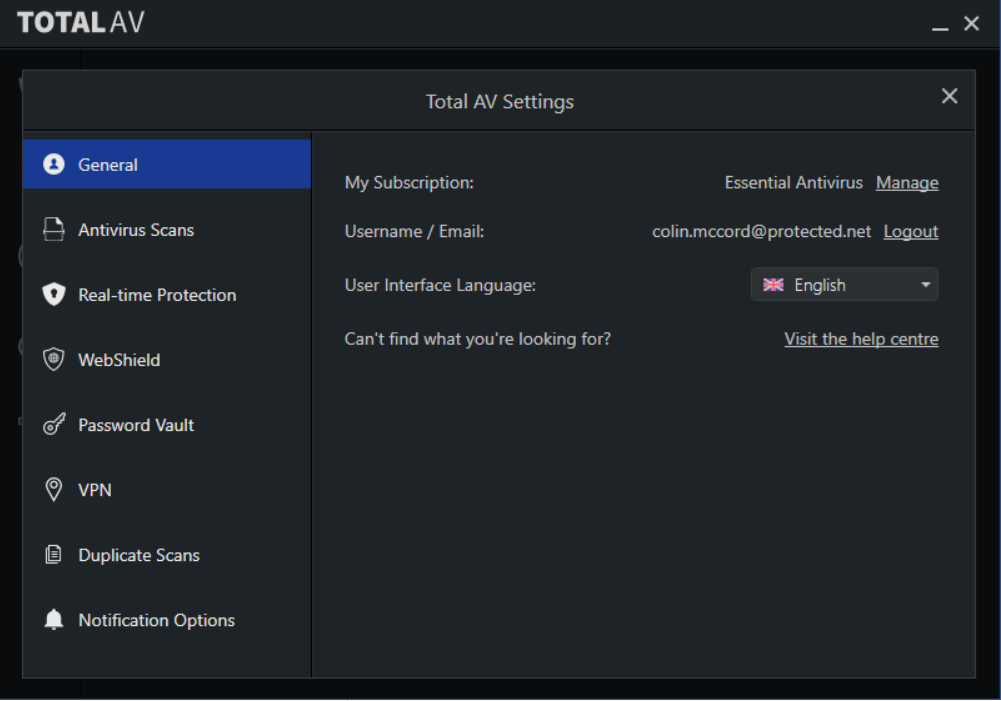 As earlier noted, all devices are vulnerable to being attacked by viruses though some are built to be less prone to the ravaging effects of these attacks. Although the best way to defend your device and reduce the risk is by using smart safety behavior and not visiting and downloading suspicious files online, good antivirus software can provide that extra immunity. Software like TotalAV Antivirus performs regular scans on your device to sniff out and eliminate viruses, malware, phishing attacks and more.
You can opt to scan specific folders, files or incoming data for potential threats and then use TotalAV Antivirus to remove the malware. It has multiple features that suit and can counter any threat that your devices are potentially exposed to.
· Anti-Malware
TotalAV Antivirus advanced anti-malware feature can protect your devices against infections caused by malware. It can scan specific folders, files or incoming data for potential threats and remove the malware.
· Anti-Ransomware
Use TotalAV Antivirus to avoid becoming a victim of ransomware attacks that encrypt user's files and demand payment to decrypt them. It can beat hackers to their game.
· Anti-Adware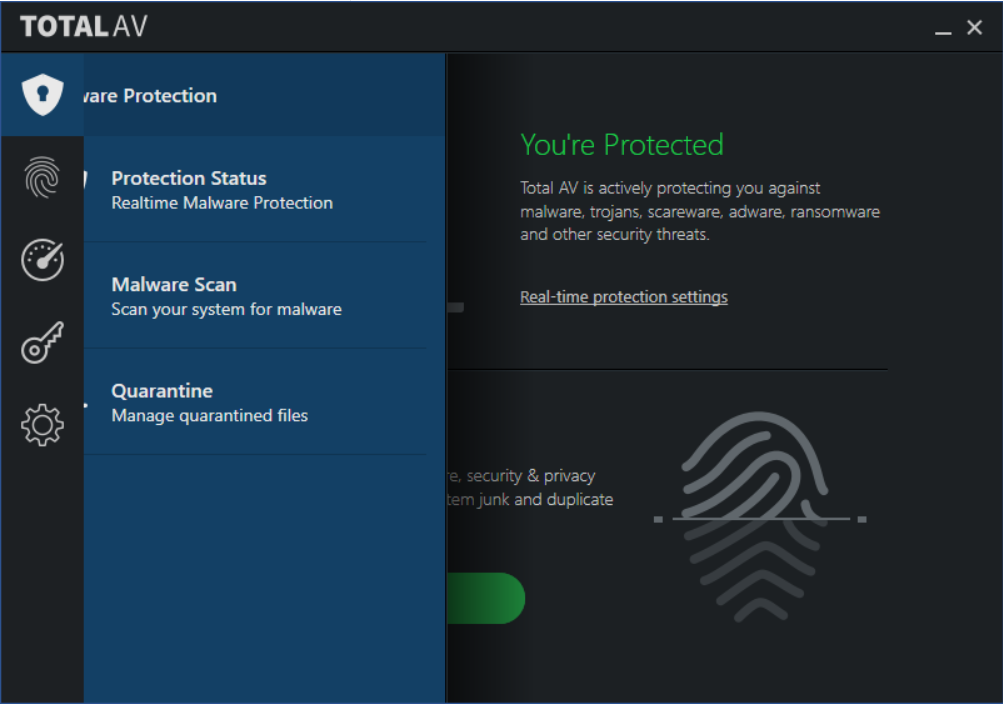 Unwanted ads can be annoying when you are surfing the internet. They are adware or software created to put adverts in front of you, and they can often unknowingly be downloaded while being difficult to remove.
The TotalAV Antivirus has a feature that can remove malicious software that displays these annoying ads, block them and delete the stubborn ones that slow down your system.
· Real-Time Protection
TotalAV Antivirus offers real-protection as it checks downloads as well as installations for viruses every time you're attempting to install a new software.
· Remote Access to Firewall Settings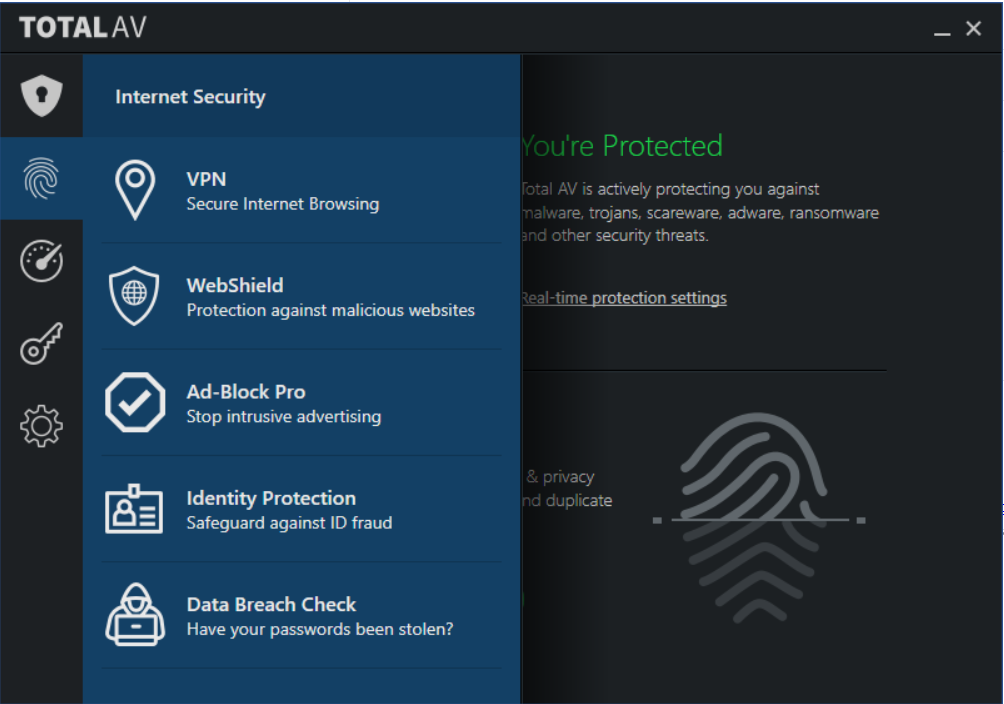 With TotalAV Antivirus, you can gain remote access to your devices' firewall settings, allowing you to easily block or unlock connection requests. This puts the power in your hands to dictate what you want to see and what not.
· Safe Site
TotalAV Antivirus software does exactly as the name states as it stops you from accessing phishing sites that imitate real websites but contain dangerous files that can harm your system and steal data. According to Coincierge.de, Total AV can analyze and block any suspect websites URL's before they can cause problems and keeps your data safe.
· Improved Perfomance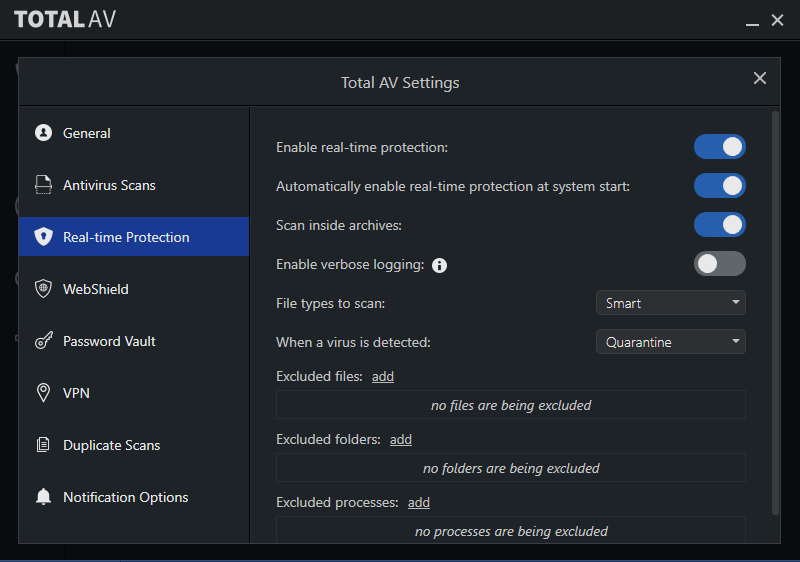 Due to overload, systems can take the time that seems like ages to booth. TotalAV Antivirus reduces startup times, lag and offer faster high CPU program running times. This feature is especially essential for those who have little patience and can't deal with the frustration of a slow system.
Moreover, while you are working, some apps may be busy draining your battery and reducing its lifespan. TotalAV Antivirus reduces background processes and programs to improve battery life.
· Extra Disc Space and Memory
If you have a lot of files on your devices, some surely are no longer needed. The TotalAV Antivirus can scan your hard drive and shows you which folder or file is taking much space to help you decide whether or not you need it there.
You can then decide to remove junk files, highlights and duplicate files that are clogging up your hard drive.
· Browser Manager
This feature takes care of cleaning your browser data which will improve security and speed. When you select a file, the browser manager will delete it permanently without leaving the possibility to recover. This will make them non-recoverable even with data recovery software.
· Encrypted Browsing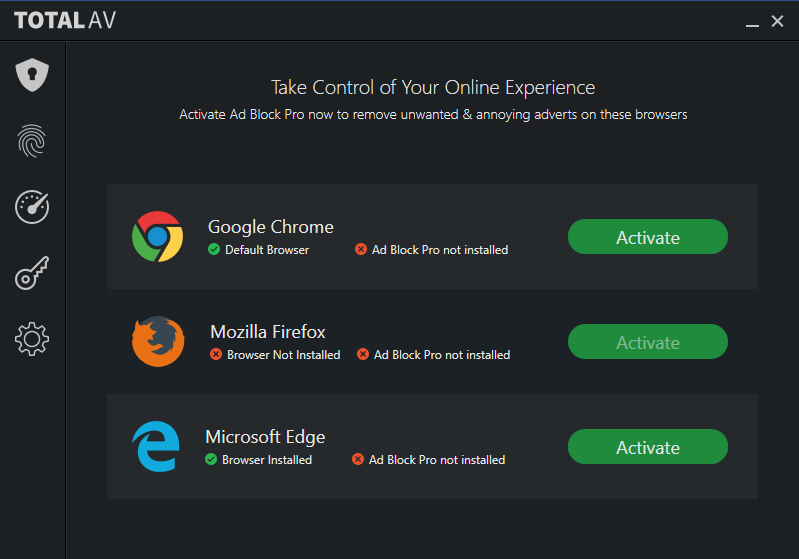 TotalAV Antivirus Safe Browsing feature (VPN) can encrypt your browsing data, making you anonymous and impossible to track your device's internet connection through your chosen VPN's private server rather than your internet service provider (ISP) so that when your data is transmitted to the internet, it will look like it comes from the VPN rather than your computer.
Connecting to public WiFi available in cafes and malls can leave you vulnerable to hackers, using a VPN will make your connection cannot be hacked. TotalAV Antivirus keeps you secure using VPN.
· Unrestricted Geo
There are online contents that may be restricted in certain countries. By using TotalAVAntivirus VPN, you'll get to access your favorite websites wherever you are.
· Password Vault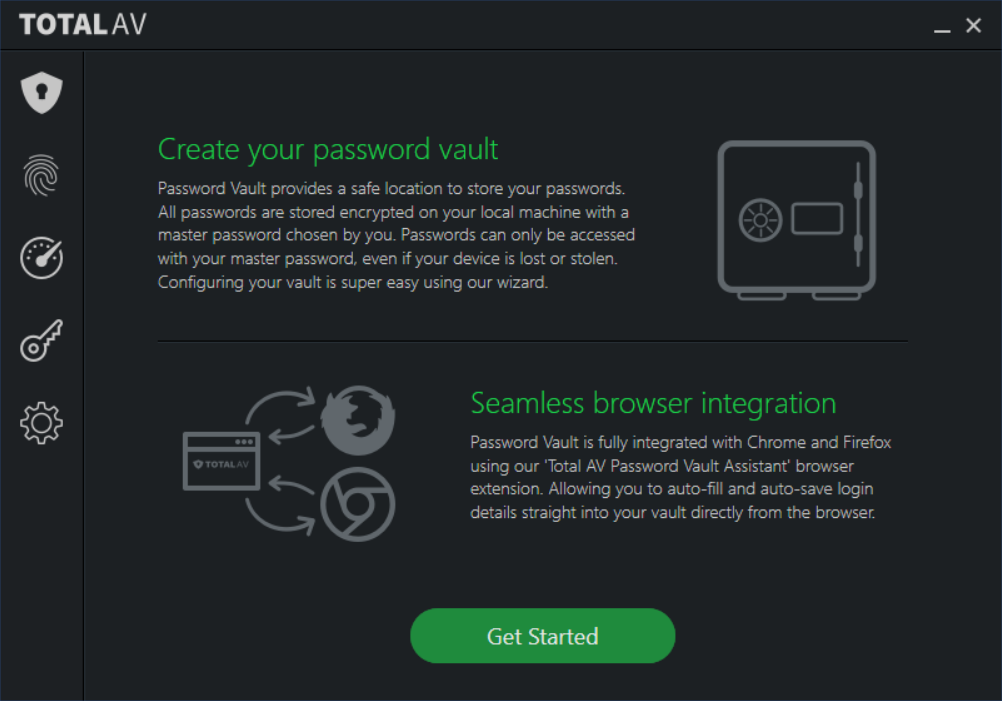 Writing down passwords for every online account you want to make can be frustrating. At times you might forget and begin to go through the stress of recreating after being redirected to your mail.
TotalAV Antivirus helps you avoid all of these. With its Password Vault feature, you will never lose your passwords again.
Does TotalAV Antivirus offer a free version?
TotalAV Antivirus offers a free version which is easy to download. After installing the free version, make sure to follow all of the instructions to run it successfully on your device.
How much does TotalAV Antivirus cost?
TotalAV Antivirus offers 3 categories of paid annual subscription packages called Antivirus pro-2020. All 3 plans come with exclusive features such as real-time antivirus, elimination of Cyber-threats and a money-back guarantee. Also included are additional bonuses of system tune-up that enhances the performance of your computer as well as additional licenses costing $19 each.
Antivirus Pro plan covers 3 devices. This plan goes for $99. The Internet Security plan covers 5 devices and costs $119. Lastly, the Total Security plan covers 6 devices and costs $149.
What devices does TotalAV Antivirus work on?
TotalAV Antivirus is a utility and multi-compatibility software suite designed to run smoothly on AppleMac, Windows and Android operating systems as well as desktop and mobile devices.
Conclusion
TotalAV Antivirus is the complete antivirus software that covers security and optimization and everything in between. It holds an edge over its competitors as it offers exclusive features that extend across beefed-up system security antivirus, VPN, optimal performance tools that ensure a faster system, extra disc space, increased battery life and browser management. It also stands out as the preferred all-in-one security tool for professionals and newbies alike.
The best choice you can make today to keep all your devices secured and your information protected is downloading and installing the TotalAV Antivirus app for your convenience and peace of mind.
FAQs
Do I really need TotalAV Antivirus for my devices?
You need it or any other antivirus software unless you want hackers to have a field day with your data.
Why should I choose TotalAV Antivirus?
When you choose TotalAV Antivirus, you can be assured of being free from worries about cybersecurity issues. All the hassles have been taken care of for users as all the heavy-lifting has been done. In fact, premium users can now benefit from an extensive anti-malware database that provides advanced real-time protection, ensuring you are fully protected from harmful threats and viruses.
What devices is it compatible with?
One of the distinguishing advantages of this software is its ability to keep you protected across all devices. It doesn't matter if you are on mobile or desktop, or if your device runs on Windows, Apple Mac or Android, TotalAV Antivirus got you covered.
How much space does it consume?
It doesn't take much storage space and it can actually save some storage space that will surely improve the performance of your device.
Will it sell my data?
No. Instead, it protects you from unscrupulous data harvesters who try to gain access and steal your data online.