Are you concerned about a loved one or a friend you haven`t been in contact with for some time?
Worry no more! Background check services can help you run a check or even help you see information about your neighbors, friends, family members and individuals you think are suspicious. Also, you can use background check services to go further and find information related to businesses and real estate.
The good thing is that these background checks are easy to perform, and there is no public record of who was performing the search or who was searched. So, there isn't any harm at all in using these services. There are numerous background check services out there. Read on to know more about the best background check services, their features, pros and cons, and why you should go for them.
Best Background Check Services 2020:
Best Background Check Services 2020
Sites
Bonus
Features
Registration Page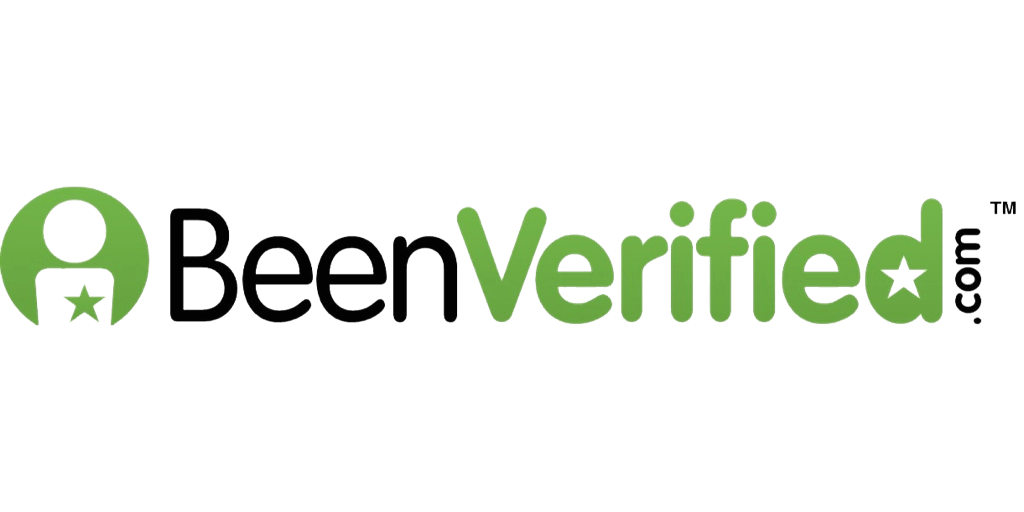 Reverse Phone Lookup is Available
Reverse Address Lookup is Available
Has Criminal Records Search Tool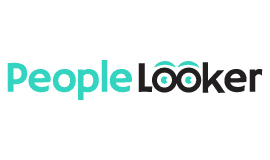 Offers Reverse Phone Number and Address Lookup
Users Can Do Unlimited Searches
Searches That Users Make Are Confidential
Table of Content
What are Background Check Services?
Background check services should not be mistaken as official police checks and credits checks. They only make use of public databases to get information about the people requested by their clients.
Many people get background check services to look for their family members and friends they've lost contact with. Some also use these services to know more about suspicious people present in their neighborhood. Other businessmen also pay for background check services to verify the resume sent by their applicants.
What are the pros and cons of getting Background Check Services?
Pros:
Safety assurance – There are chances you'll want to know about someone you suspect. From violent criminals to sex offenders, you just can`t risk having them in your business or around your children.
Highlights criminal history – One major reason why people or companies run background checks is to flag any previous criminal history of other people and employee applicants.
Cons:
Expensive – Background checks tend to be costly, and the more data you want, the more it costs the company. The price also varies according to the number of people you screen.
Timing issues – Background checks may take anywhere from 24 hours to a week or more, depending on the information being sought. This can be challenging, especially for employers, because it can delay the hiring process which might affect company operations.
What are the best Background Check Services?
1. Intelius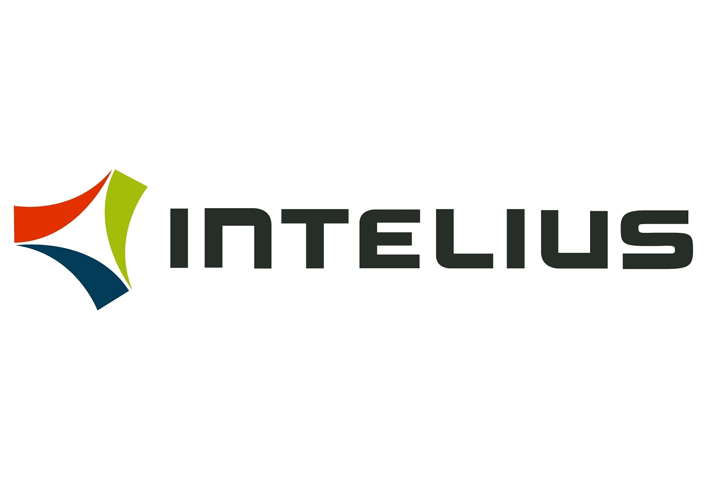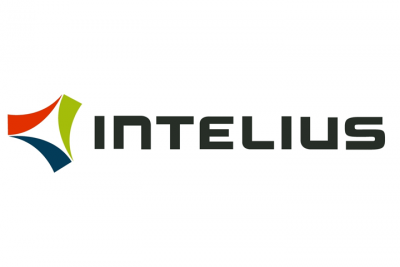 Intelius offers background checks that are more thorough and comprehensive than other companies. It is a great option for individuals seeking for an online `people search' platform due to its exhaustive background checks.  An Intelius background search features everything from address lookups to reverse phone and basic name searches. Like most background checks service providers, Intelius allows its user to find information by entering a few details, like the searches person`s first and last name, city or state.
An Intelius background check report includes data about addresses, phone numbers, relatives, date of birth and relatives. A reverse phone lookup will provide information about a particular phone number. It includes information like phone type, address and name. This reverse phone lookup is beneficial for cell phones, landline, as well as unlisted and non-published numbers. Intelius also allows its users to perform social network and email search. Besides, Intelius is among a few background check services than includes educational history in its reports to give you another data point to help get hold of someone you`ve not been in contact with.
Intelius` reports are easy to read and comprehend and include a unique spider graph that displays how the subject is connected to jobs, relatives and other parts of their lives.
With Intelius, you have the option to buy single reports or subscribe to the Intelius Premier membership and enjoy unlimited searches for a fixed monthly fee. A single background check costs $39.95, and a monthly subscription goes for $19.95 or 29.95 and is a better option for people who have long term needs for the background check service. The Premier membership comes with an Identity Protection feature, which is designed to protect the identity of the user with identity theft protection and instant credit reports and scores.
Pros:
Android and iOS apps
Extensive search options
Well-designed reports
Cons:
Difficult to narrow search
Reports not downloadable
2. BeenVerified

BeenVerified is the best option if you want to get information about someone`s work history. Work history is another great data point to look up information about someone you`ve lost track of. You can also use BeenVerified to reconstruct your work history as you write your resume. Its reports include accurate information, although you might have to purchase add-ons if you need information about property and other legal matters.
BeenVerified performs all the basics of a background check with a simple platform that enables users to search for the subject of their search by entering their names, city or state. Users can also opt to search for email, physical addresses and phone numbers. BeenVerified provides its services via a one or three-month membership plan, where users have access to unlimited searches, but there is also a $1 plan for individuals who just want to test the waters or only require a single report. The service costs $22.86 per month.
BeenVerified`s report includes details like the searched person`s name, criminal records, bankruptcies, liens, social media accounts, employment and education, and a list of possible associates and relatives, making it the perfect choice for people seeking to reconnect with family members and old friends. The report is extremely complete and accurate, and BeenVerified gives an option to download the report as a PDF.
BeenVerified stands out from other companies due to its Court Runner service, which is offered at an additional fee. While other companies claim to provide all information about an individual with a simple, quick check, BeenVerified acknowledges that some information can only be retrieved on-site since some records might not be digitized. Court runners go to government and courthouses and obtain copies of public files to retrieve that information for you.
Pros:
24/7 customer service
Accurate data
Affordable subscription
Cons:
Some data requires an extra fee
Background checks need a subscription
3. TruthFinder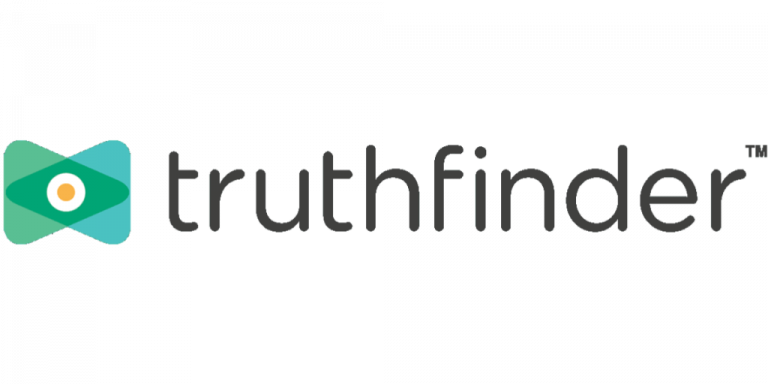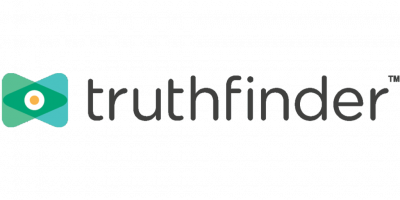 TruthFinder is well-suited for scouring the deep web and extensive social media searches. It is one of the most affordable background check service providers around. All memberships offer unlimited searches, which means you can perform as many searches as you wish.  Also, TruthFinder does not limit your searches. It is a useful company to use for background checks whether you want to check someone`s social media usage or run detailed reports, of which TruthFinder is exceptionally able.
TruthFinder`s subscriptions have unlimited background reports, featuring information like the person`s date of birth, aliases, arrests and court records, social media presence, email addresses and related persons. It offers an extended data search in its subscriptions, which is designed to provide more detailed information, including a person`s weapon permits, associates, foreclosures, assets and other items.
Additionally, the company includes address lookup and reverse phone number, a family tree maker and access to criminal records, plus instant cees to the generated report, which can be downloaded and printed.
It comes with a Dark Web Monitoring feature besides its unlimited background reports at no extra cost. This feature is designed to help users see if their identity has been compromised by monitoring peer-to-peer file-sharing networks, bulletin boards, chat rooms, forums, web servers and file transmissions.
TruthFinder allows for online and mobile account management so that its users can manage their subscriptions online or via the company`s mobile app, which is available for both Android and iOS devices. Its website is easy to navigate and includes all information about TruthFinder and its services.
TruthFinder will also send texts or email to notify you of any new or updated information concerning the searched person`s contact information, social media profiles, criminal records, and financial and civil judgments as part of the company`s subscription packages. The subscription plan costs $27 per month, and there is also a 3-month plan for $53.
Pros:
Comprehensive and chronologically-organized work history
Instructional videos
Unlimited searches
4. PeopleLooker

Not only is People Looker powerful and fast, but it's also reliable. While the accuracy of the search result will depend on the records available online, PeopleLooker ensures it gives the most recent information by tracking all searches. It gathers the information availed in its reports from millions of federal records, including government courthouses and law enforcement agencies. If at any point the data you turned up on your subject is updated, you'll receive an automatic alert so you can update your report.
For social media, PeopleLooker looks up blogs, websites and social profiles. Its in-depth reports include names, dates of birth, addresses, relatives, phone numbers, criminal records and email addresses.
PeopleLooker has comprehensive search features. Searching for a person isn't limited to putting just names and addresses. Users can also use an array of search features few other background search companies offer. Searching for results through satellite imaging and on social media are a few examples of the kind of comprehensive approach the company takes to background checks. If you are seeking to reconnect with family members you`ve lost contact with, PeopleLooker search will include family member`s names.
PeopleLooker`s subscriptions start at less than $20 a month. Instead of charging for individual reports, the company works as a subscription-based enterprise. After your initial search, you are asked to buy one of PeopleLooker's two membership plans. You`ll have the chance to pay on a monthly or three-month basis. 1-month membership goes for $18.28 per month, while the 3-month membership with unlimited searches goes for $14.62 per month.
Pros:
Unlimited searches
iOS and Android app for search on the go
Cons:
Certain information includes extra charge
Some searches are only available on mobile
5. PeopleFinders

PeopleFinders is a quick background checking service that offers instant reports. It is the ideal background checker for small businesses that perform many searches. The company launched in 1999 and went online in 2002. PeopleFinders offers online information that is found by searching over 10 billion public records. In addition to basic people searches and background checks, the company also offers phone number lookups and address histories. The long history of success has made it one of the most reputable and respected companies in the industry.
PeopleFinders stands as the best subscription service because it couples accurate background checks with an affordable monthly price. A single PeopleFinders report costs $1.95, while the monthly subscription goes for $24.95 per month. The background checks cost $39.95. Paying for a background check is advantageous, especially if you intend to use the service for a long time.
PeopleFinders offer reports that include information about contact information, criminal history, bankruptcies, divorces, marriages and possible relations. With its ability to scour through billions of public records, finding information about someone here is a breeze.
If you want to find someone, then this is the ideal company. You can get started with just the name, but of course, the state and city help to narrow down your search results. The company also offers several unique additional searching options, such as a genealogy search and social profile search, which are excellent methods to narrow things and make sure you found the right person.
Pros:
Unlimited searches
Affordable single reports
Accurate results
Cons:
Lacks information about social media
What do Background Checks Reveal?
An exhaustive background search will reveal essential elements of a person`s criminal records, educations and employment history, liens and judgments. Depending on the company running the background search, information like social media profiles, marriages, divorces and financial standing can be available. Each type of check performed will reveal varying information related to that check.
The Do`s and Don'ts of Online Background Checks
Background checks shouldn't be blanket permission to invade someone`s privacy. Some of the do`s include:
Finding a lost loved one
Confirming online customers and merchants
Looking up information about a neighbor
Reconnecting with old friends
Finding public records efficiently
Checking that people interacting with your kids are safe, such as teachers, coaches, carpool parent, and more
Investigating an online dating profile
Looking up available information about yourself
An online background check service should comply with the Fair Credit Reporting Act. As such, the don'ts include the following:
Stealing someone`s data or identity
Contact people who wouldn't like you to be in touch
Use background checks for tenant assessment, potential hires, and screening employees
Checking someone`s credit eligibility to determine of thy qualify for a loan, insurance, or other consumer information
How to Choose what Background Check to Use
With so many background checks service providers out there, it can be challenging to decide which service will suit your needs best. Some crucial factors you should check to ensure your choice of a background check service company is good are:
Knowing the different types of background checks – The term background checks described an extensive list of information searches that can be done on a person. Various background searches can generate different information including criminal records, traffic accidents, contact information, possible neighbors, social media profiles, weapons permits and more. Ensure you understand what background check service a particular company offers first.
Compare pricing – Each company prices its service differently. A good company should offer affordable but competitive pricing that should reflect the services they offer. Some companies offer you the chance to pay for a single search and also offer monthly subscription plans for people who intend to carry out numerous searches. Either way, ensure you go for a search service provider that is manageable within your budget.
Compliance with legal requirements – This can be easy to forget, but you need to ensure that the law backs the internal policies and operating procedures utilized by a background check service company. The company should be compliant with the Fair Credit and Reporting Act (FCRA).
Method of ensuring the information is accurate – Since numerous data can be found online, your background check service should be able to know exactly where to find that information and create a comprehensive report and list of data sources to ensure no stone is left unturned.
Conclusion
If you would like to check the information floating around you, want to check out a new roommate or neighbor, you have no reason to wait. You just need to get a background check service, and you are good to go. This list compiles all the best background check services around that you can use to dig out information about a loved one that you`ve not been in touch for a while or a lost friend. Ultimately, online background checks should easy to use, affordable can give useful information.
FAQs
Can I use a background check service on my mobile device?
Yes. Background check services can be used on both Android and iOS devices.
How long will a background check take?
The time it takes for a background check will vary according to the type of background checks being performed. For example, checks that include employment and criminal information typically take between 2-4 days.
What will I find in a background check report?
You can find all the public information, but it will depend on the person you are searching for and how much of a digital footprint they have left on the web. The reports may include full names, DOB, phone numbers, address history, aliases, marriage and divorce records, neighbors, criminal records, employment history, property records and more.
Can small businesses afford background check services?
Yes, they are generally not that expensive, and you can perform a reasonably cheap background check if you don't include multiple states in your criminal background check.
What determines the cost of a background check?
The cost varies according to what you require, the amount of information you need and the number of reports you require.