If you want to vet an online date or locate an estranged friend or relative, you can use a background service like Intelius. In the past decade, there has been a long list of companies offering background check services with some pretty accurate findings. However, some new entrants into the industry have been spoiling it for other reputable companies by providing reports with missing or inaccurate information.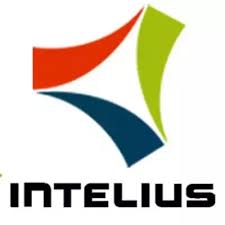 With this information, you'll be wary of engaging with background check companies, including Intelius. But don't be so quick to dismiss it without giving it a chance. Below is a quick review of the company and all it has to offer. We get into the details of pricing and the features that make it unique, its pros and cons.
But first, here's an overview of what Intelius is.
Table of Content
What is Intelius?

Simply put, it is a background check company in Seattle. The company reads through public records and offers information about persons of interest. The information it provides is presented in a report and includes phone numbers, aliases, addresses, names, criminal records, and more. It is a subsidiary of a larger company known as PeopleConnect Inc. PeopleConnect Inc. owns classmates.
Most people get excited at the thought of having access to public records. Think about it, with such a platform, you can have any information regarding any U.S. citizen. It's a lot of power to have. And like with everything else, some people tend to misuse the power and luxuries they are presented with. So to help the situation, the U.S. government put some strict laws that the industry has to follow. Some of these laws include the fact that background check companies cannot operate like consumer reporting agencies. This is to mean that Intelius and other background check companies are only for personal research. Things like:
Getting more information on your blind date
Finding contact information for lost relatives and friends
Getting to know your neighbor better before leaving your kids home alone
The possibilities of use are endless and depend on your needs. But remember, the use should be within the laws outlined by the FCRA. You can't use it to research potential employees, screen individuals for insurance covers or tenants.
What are the pros and cons of using Intelius Background Checker?
Pros:
Affordable subscription – You can get the Intelius premium membership for less than $19.95 each month. This subscription plan provides you with unlimited general searches. This is cheap because, for the same features and service value on BeenVerified, you'll part with $27 a month!
Variety of coverage – not all background check services provide consumers with education history. But Intelius goes out of its way to offer this. The reports include high school, university, and colleges an individual has attended as per the public records.
The results pop up fast. You don't have to spend more than five minutes waiting for the report.
The mobile application is helpful, especially for the reverse phone search. It's convenient for recognizing new people with new numbers that call you incessantly without introducing themselves.
Cons:
Sneaky prices – we choose 'sneaky' because Intelius isn't completely forthcoming with their services. For instance, the People Search feature costs $0.95, which is a great deal. But what they do not tell you is that when you subscribe to this feature, you automatically subscribe to the Premium Plus plan, which costs $29.95 a month. And in the event you cancel the plan within seven days, you pay $7.95. Well, some of you might argue that it's better than being charged $29.95, but for costs that you were not aware of when getting into the 'contract,' it can be upsetting. More details on the pricing below.
Inconsistencies on the accuracy – the information you get from Intelius is not always accurate. And unfortunately, there's no way of telling whether you'll get accurate information of not. The only way to determine if it's correct is to search your details – at least you can verify the accuracy of the report you receive.
The background checks are only available at the time of purchase. When you close them, they disappear. We feel the reports should be available for reference – after all; you paid for it.
What Can Intelius Offer?
For many, the good news is that Intelius offers a lot more than just background checks. If you don't want to purchase a comprehensive report, you have other options. For instance, you can perform a reverse phone lookup to find out who is calling you endlessly or even perform a criminal record search before you meet up with your blind date.
People Search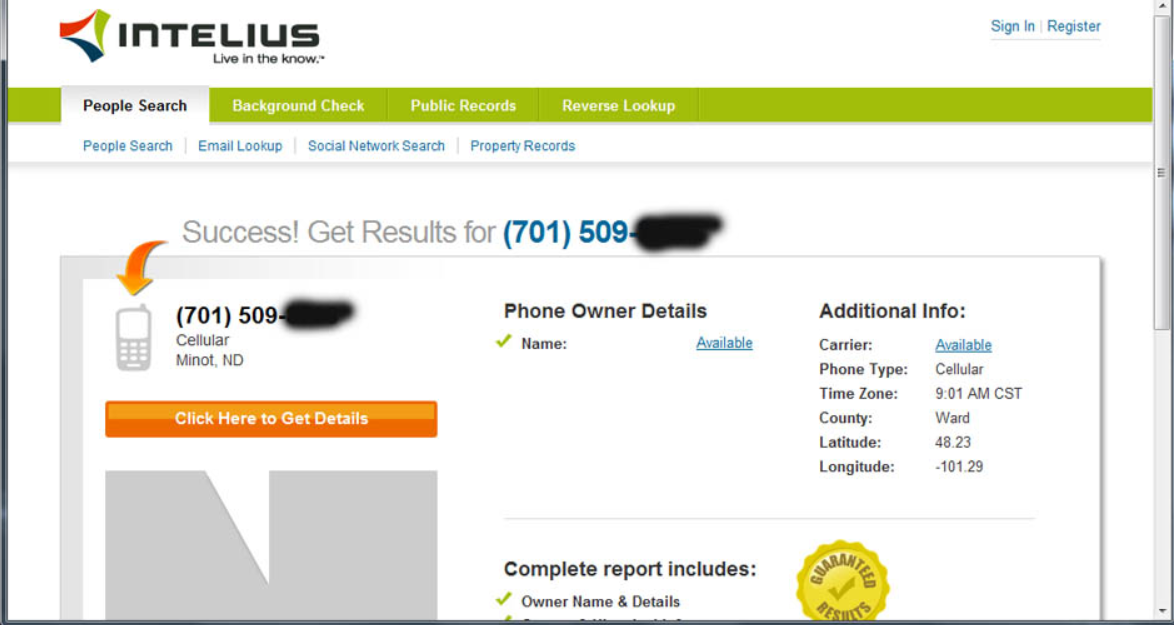 If you search the name of a celebrity or anyone else, you'll get relevant search results. However, these results are nowhere close to comprehensive or accurate in comparison to Intelius' results. Moreover, they aren't arranged in a manner you can understand or a system that makes it easier to locate the individual you need.
Being a background check platform, Intelius will not only scour public records and social media for links to the name you type in but also arrange the information in a manner that you'll understand and find your person of interest in a shorter time.
With the People Search feature, you can search an individual by phone number, address, or name. The results you get will have the date of birth, the age, current and former addresses, possible relatives, phone numbers, social media networks, email addresses, educational history, and employment. If you need more information, you will have to pay for it.
Public records report
Like other background check companies, Intelius get their data from public records. They search through these databases and provide a detailed report. This report will include everything listed in the People Search feature along with divorce and marriage records – this information comes in handy when you want to go steady with a charming someone you met online.
Reverse phone lookup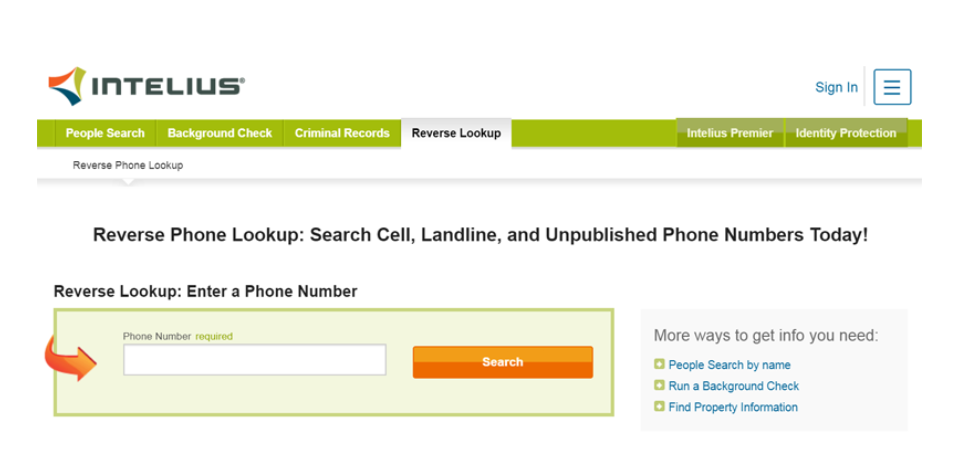 Are you tired of getting phone calls from Zambia? Or probably you are getting calls from spammers offering you a chance of a lifetime to become a millionaire. Or is there a company selling you items you are not even interested in? Well, you don't have to suffer in the hands of these companies anymore.
Type in the number on Intelius Search box and receive a detailed report, including the owner of the phone, address, age, phone carrier, and possible relatives. If you don't know the individual or company on the other end, you can label them as a spammer. This will save other Intelius users headaches and possibly a lot of money.
Reverse Address lookup
With the reverse address lookup service, Intelius provides you with ownership details for the address in question, the current and previous value of the home based on the last sale, contact information, previous and current residents. To top it all off, they also provide you with a list of sex offenders in the area so that you are safe.
You search addresses the same way you search names and phone numbers,
Criminal record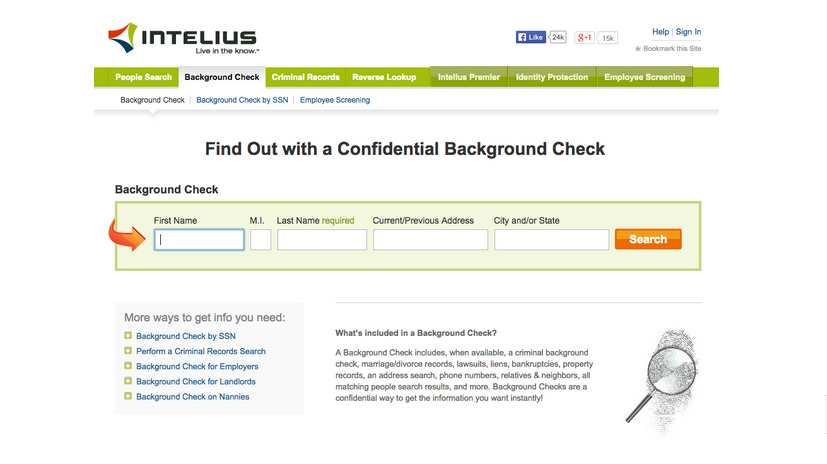 Criminal records are part of public records unless a judge seals them at the request of the defendant. The process of sealing is not straightforward. A defendant must meet some requirements, including:
It should be the first offense
The offense should not be repeated for a specific period
The defendant must serve the penalty in full
After sealing, the defendant can assume they don't have a criminal record. Now, you can get your hands on the criminal records by walking into a courtroom and requesting for them, but this means having to travel to the specific state one was tried in. Needless to say, this can be expensive. So instead, search for the information on Intelius. Intelius pools a list of criminal offenses from the public records. It checks for felonies and misdemeanors. In addition to the criminal records, the report will also come with case numbers and disposition dates.
Background check
All the above features are specific to certain types of information. However, you can get your hands on a complete background check report, which contains a bit of everything. In this report, you'll get a state criminal check, information on liens, bankruptcies, lawsuits, and judgments in addition to the basic search information like name and age.
How much does Intelius cost?
You can opt to pay the full cost of the search or pick the Premier Plus membership and get the initial search at a discount. Alternatively, you can choose to pay for the different features separately.
Intelius People Search – $0.95
Intelius Search Plus – $6.95
Intelius Background Check – $39.95
Intelius Premiere Plus – $29.95
What do Intelius customers say about the service?
There are mixed reactions regarding this service. Some customers praise the service while others express their dissatisfaction.
For those who are in love with the product, they praise affordable pricing as their source of satisfaction. They also love the fact that the platform offers a host of services to choose from, including a criminal record and a detailed background check report.
And for those who have expressed their dissatisfaction, they still site pricing as their issue. But for them, it's a problem of lack of transparency. They don't like the fact that they are subscribed to a full membership plan by purchasing one of the services like People Search. They feel like they are lured into it and charged a premium with no option of opting out without losing money.
For Intelius, the free trial is not genuinely free. It's a catch to get more money from. Hopefully, they hear the cries of their customers and address the issue.
How good is Intelius' customer support?
Intelius has a friendly customer support for the services. In light of its great customer support, it's not a surprise that it has an A+ rating from Better Business Bureau. The company goes out of its way to help you when you run into problems on the site. The explanations offered during the period are clear and easy to follow.
For such websites, customer support is important since not everyone is tech-savvy. Moreover, the support team will also help you decide which search is best for you based on your goals.
The support is available through live chat on the weekdays between 5 am and 6 pm. On the weekends, they are available between 6 am and 4 pm. The same is true for the toll- free number. But if talking to a customer support staff is not your style, you can send them an email.
Moreover, Intelius is super active on social media. It shares interesting articles about safety, both online and offline. It also shares updates and news regarding background check services through Twitter ad Facebook.
Conclusion
Intelius is powerful and extremely flexible. And in all honesty, you might not need it in all its glory and splendor (you might not need all its services). In this case, you can choose the services you prefer and pay for them instead. But whichever method you choose, you are guaranteed to get great results.
FAQs
Is Intelius accurate?
The accuracy of background check companies depends on the source of data. And since most companies source from public records, you expect some level of inaccuracy. Not every U.S. citizen is captured in these records, and there are numerous inconsistencies as well. But overall, Intelius does a great job of keeping you up to date with information.
Is Intelius free?
Intelius has a free version where it offers basic search information. However, the report has limited information based on name age, relatives, location, and part of their phone number. Since the report is free, it serves as a preview of what you'll get with the paid version.
How can you cancel Intelius?
Unlike other background check services canceling Intelius is a relatively straightforward process. All you have to do is fill out a form outlining why you want to cancel the subscription, and the support staff will confirm that you won't be billed.