In the background check industry, Spokeo People Search is by far one of the most' well-mannered'. How so? Well, instead of selling their ability to help you uncover someone's criminal history, they focus on the fact that they can help you find your estranged relatives or close friends.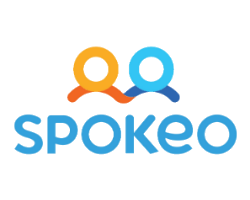 In a world that is full of negativity, it is comforting to find a company that focuses on giving hope to its potential customers. But this is not to say that it cannot do what other background check companies do – it can.
Now, just in case you are wondering if it's a scam – it's probably too good to be true, below is a quick guide of what it offers, its costs, and what you stand to benefit when you use it as your go-to background check company.
Table of Content
What is Spokeo?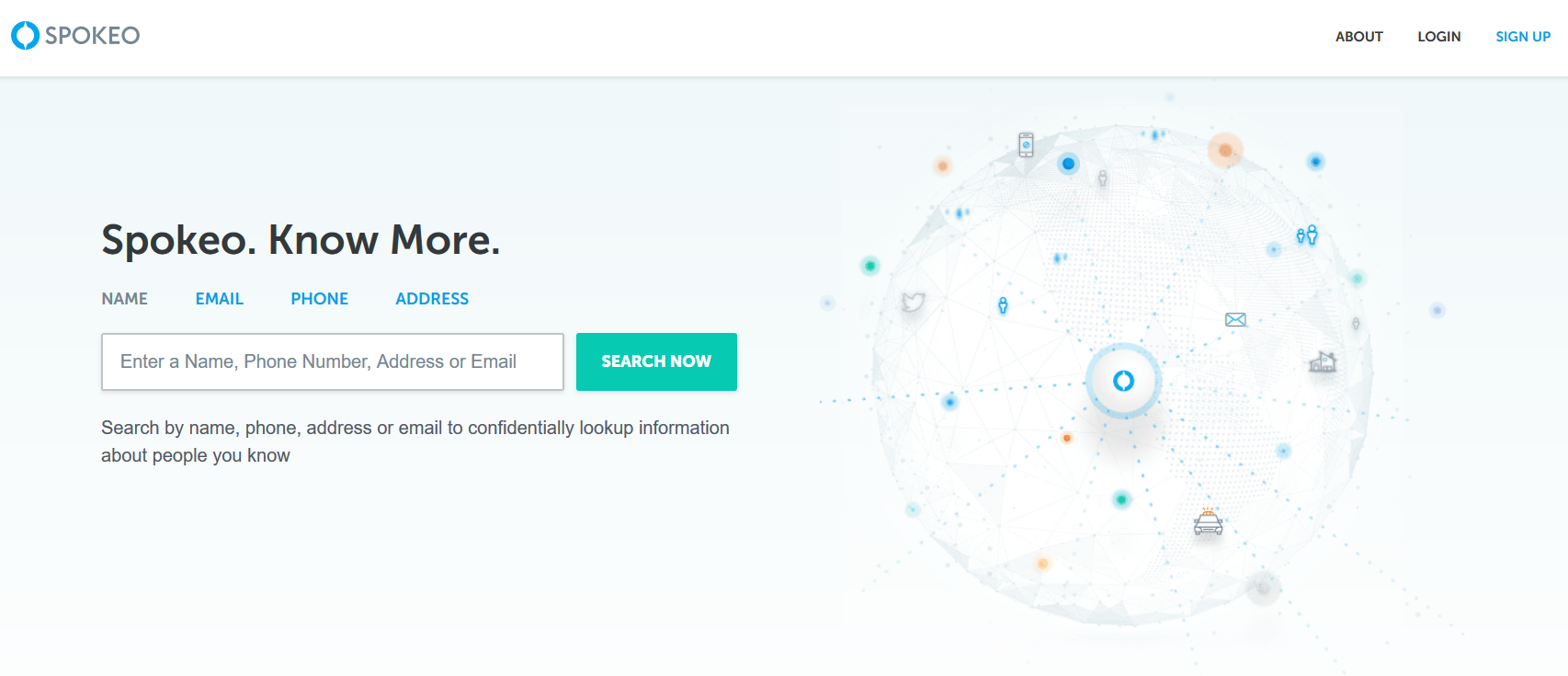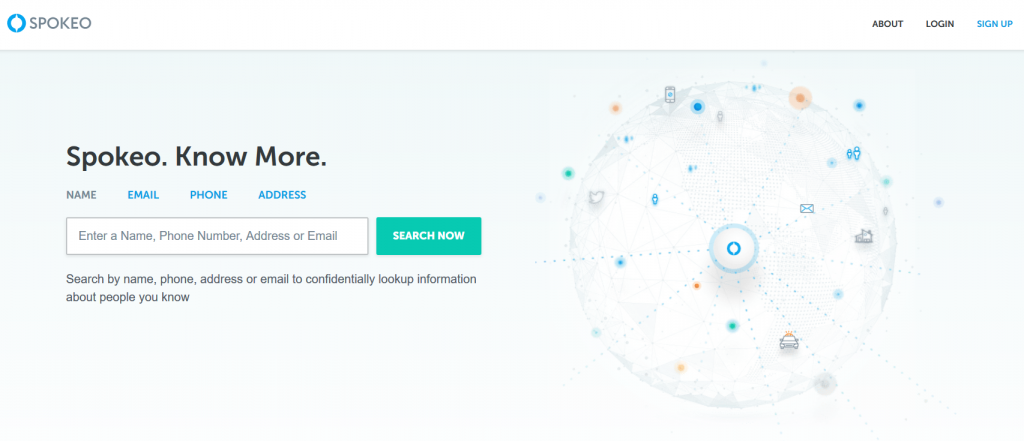 Young minds are indeed brilliant and can achieve anything they focus on doing. This is true for several Standford graduates who set up a social network aggregator in 2006 in a basement in Silicon Valley. The social network aggregator has since morphed into one of the best tools to mend neglected social ties. Yes, the platform can also offer criminal information, but Spokeo focuses on bringing people together rather than driving a wedge between them.
Its results are from a thorough search of social media profiles and other websites. It goes through more than 100 social media platforms and compiles a comprehensive report on your person of interest.
What are the pros and cons of using Spokeo?
Pros:
Speed – the length of time that a background check company takes to provide search results will depend on the technology that powers the search engine. Spokeo has a powerful search algorithm that goes through billions of public records to find a match. So instead of a long and frustrating wait, it gives a detailed report in less than 5 minutes.
Affordable – Spokeo has the lowest fees on the market. You can get the service for less than $20 a month when you prepay some months.
Easy to use – all you need to do is enter the name of the person of interest, and the website will do the rest.
It can search for persons living outside the U.S. – this is not a pro most background check companies can boast about. Many background check companies use public records in the U.S. as their primary source of data. But Spokeo takes advantage of data on social media platforms. This allows it to capture people who don't have a life in the U.S.
Cons:
Individuals can opt-out of the service
Spokeo will appear on your billing statement
What can Spokeo offer?
This section details how you stand to benefit from using the platform.
Ease of Use
Spokeo has the edge over other background check companies because of the features it comes packing. No other background check company has managed to offer similar background check services like it does. By this, we refer to:
Spokeo's search algorithm. This algorithm allows the platform to search for data in real-time
The ability of the platform to find information about people outside the U.S.
A comprehensive social media network from which it collects data
Below are details on what the above features look like
Real-time search
When you use a background check platform to search someone's details, the search engine goes through a long list of databases and compiles information relevant to your person of interest. The information comes from public records and, in a few cases, commercially available data.
But here's where Spokeo stomps other background check companies – the above searches aren't real-time. These companies access copies of records saved on different company servers. On the one hand, this method allows the companies to compile a report fast. This way, you aren't stuck waiting for a report for more than ten minutes. But on the other hand, for these companies to provide accurate information, they need these records to be updated regularly. If you search a name before an update, the report generated will be inaccurate or incomplete.
Spokeo has a different way of doing things. Instead of compiling information in its database, it searches records public and commercial) in real-time. It does this by accessing data points on online databases. With this new and improved method, you will receive correct information in your report at all times.
Comprehensive social media network
Spokeo was started in 2006 by fresh graduates as a social media aggregator. This means that it was built to collect information from different social media platforms and profiles and put them in one place for easier and manageable access.
But since its creation, it has evolved into a beast in the background check industry. It has built a name for itself through its effective social media search function.
When you run a search on Spokeo, the search algorithm goes through more than 100 social media platforms, including Twitter, Facebook, and other lesser-known social platforms. Spokeo can identify an online profile and compile the information into a simple, easy to understand report. And if you need complete results, you can run a search using social media usernames (more on this later on). Currently, no background check company offers this kind of search.
National searches
When you search using Spokeo, it tries to find connections to your search on online profiles. As such, you can find information on any person that has left the U.S.
Reverse phone lookup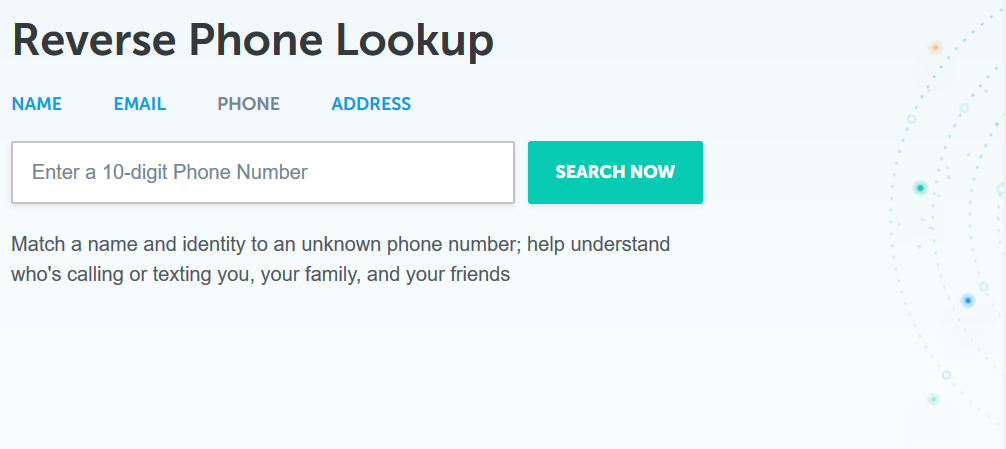 If you are always getting calls from unknown numbers, you know how frustrating it is. It feels like someone is stalking you and invading your privacy. You won't feel safe until you know who it is. Lucky for you, you can conduct a reverse phone lookup with Spokeo. Using this service, you get the name and address of the individual who owns the number.
Now, the information you'll get will depend on the number you search. If you search using a landline number, you will get a report that includes the name, address, and even relatives of the person of interest.
If you search a cell phone number, you'll get fewer but still useful data. Some of the information you'll get includes the state and city that is associated with the number. You'll also get details of the carrier. However, you will not get information on the owner or their exact location. This is because cell phone data falls under a premium type of data, which requires a lot of expensive processing and cleaning to identify the owner and relevant information, including location and data subscription.
Reverse Email Search

You cannot open an online account if you don't have an email address. Email addresses have become more like identifiers and passports on the online space. This means that email addresses are valuable to fraudsters and that there is a lot of information attached to the email address. With the right tool, you can extract and analyze data related to the email address of interest.
Spokeo allows you to search for a person's data using their email address. It searches through public records and social networks. And since it searches records and social platform databases in real-time, people feel it's one of the best companies. The information it offers includes the name of the user, the social networks it's connected to, and the domain name linked to the email address.
Criminal records
When someone is charged with a crime in a U.S. court, it is a public event. Therefore, the record of this event is, public record, and anyone can walk into the court and request a search for the files. The only exemptions to this rule are for minors who have been tried in juvenile courts and cases that judges seal records. An individual can request for their conviction to be sealed if the legislature has this option. But some requirements should be met for this to be done. They are as follow:
It should be the defendant's first charge.
It is a relatively minor charge like being caught in possession of drugs for personal use
The individual finished his sentence
Should not repeat the offense within a certain period
Individuals who seal their criminal records should always say 'no' when someone asks if they have a criminal record.
How much does Spokeo cost?
Spokeo has a trial plan which costs $0.95 for a week. The unfortunate bit is that the trial offer appears when you try to leave the site without subscribing to any plan. However, the platform charges the full amount immediately after the trial period is complete. You have the option of paying $19.95, $4.95, $3.95 a month to access basic reports. If you want to conduct an extra search service, you'll pay extra.
You should note that the monthly subscriptions for premium members don't roll over for their unused searches. But there's an option of increasing the search limit by paying more.
They also have an Enterprise plan. This plan is for companies to help them know the identities of individuals before they complete online transactions. The enterprise plan accommodates multiple users on a single account, and the cost depends on the search you conduct every month past 200 searches.
What do Spokeo customers say about the service?
Spokeo customers are ecstatic about competitive pricing. Though some begin wondering if it was a scam, its legitimacy shines through with the first search and report. They love the comprehensive report and the fact that they can rely on real-time data.
How good is Spokeo's support?
Spokeo has three kinds of customer support: these include email, live chat, and phone.
The live chat potion is available on the weekdays from 8 am to 5 pm while the toll-free number is available at any time. However, if the whole idea of calling and talking to customer care freaks you out, there's an option of sending an email. This option is available all day long as well.
To top it all off, Spokeo has an FAQ section on their website. You can go through this section before contacting customer support. But this is only if you have the time to tinker and troubleshoot and solve the problem on your own. With that said, we should point out that their FAQ section is basic in comparison to some FAQ sections we've come across in the past. But on the bright side, the information is easy to understand, and the steps easy to follow.
If you are a techie, Spokeo's tech blog is perfect for you. The development team runs the blog and offer some great insight into the inner workings of the platform
Conclusion
Spokeo wows many with its speed and flexibility. And the fact that it can provide a full report on an individual outside of the U.S. is a big plus. The searches are done in real-time and hence always up to date.
But it's not all roses with Spokeo – they have a limit on their monthly searches. Luckily an average user rarely hits this search limit. And last but not least, Spokeo's plans are affordable and offer great value for money.
FAQ
What can you use Spokeo for?
Spokeo can be used to search for unknown callers, learn more about a date you are excited to meet for the first time, research a potential business partner, and reconnect with close friends and family.
What can't you use Spokeo For?
There are restrictions on what you can use the platform for. Because of regulations in the background check industry, Spokeo cannot be used to perform credit checks, screen employees, lookup tenants, or insurance screening. Basically, you cannot use Spokeo search technology for anything contrary to the FCRA (Fair Credit Reporting Act).
Is it easy to cancel a subscription?
You can cancel your subscription by clicking on the cancel button on the website. Alternative, you can have customer support cancel it for you. After cancellation, you'll get a confirmation email.
Does Spokeo have an app?
The Spokeo app is available for Android devices. However, the company claims they are working on launching the app for the iOS platform. The primary use of their app is to prevent unwanted calls. For this, you can create a free Spokeo account. But if you want other features available on the desktop version, you'll have to go premium. Some individuals are happy with how the app works, but others complain that it gives little information. But this can be solved by paying for the premium option.