If you need information about someone in your life, then PeopleFinders is the tool to use. It doesn't matter if you only have an old phone number or address to work with – PeopleFinders will provide you with all the information you need.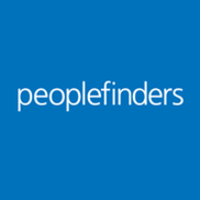 Now, it's no secret that background check platforms and companies have increased in popularity in the past couple of years. Mostly because they provide data on individuals in minutes. If you have ever tried collecting the information yourself, you can attest to how tedious and daunting the process is.
But even with the sea of background check companies, the industry is far from perfect. Not all background check companies offer information that you can work with. Some are just scams and provide information that a quick keyword search on Google can reveal. And the good ones carry the industry on their backs by providing legit, real and valuable information.
So now the question is, where does PeopleFinders fall? Is it a scam, or is it a legit background check company that delivers on the promises it makes? To answer these questions, we've compiled a quick review of the company and the services it offers.
Table of Content
What is PeopleFinders?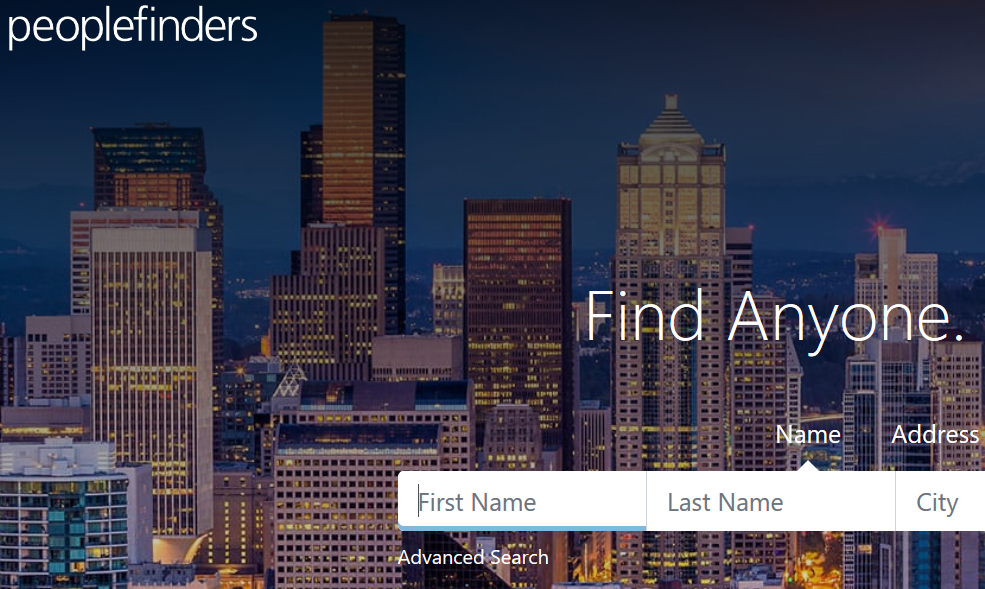 PeopleFinders is what techies call a Daas (Data as a Service) company. They are a background check company that has been in business for four decades – since 1988. They started offering their service from Sacramento, California.
PeopleFinders is listed on BBB and has an A+ rating, which is no easy feat. In addition to this exemplary rating, they have an established web presence and can be reached on phone. So as far as presence and reputation are concerned, PeopleFinders is not a scam.
And given that they've been in the industry for four decades, they've gained access to a mammoth public database in the US. And even better, they have created a vast info-sharing network that continues to grow with every search.
What are the pros and cons of using PeopleFinders?
Pros:
Easy to understand and accurate reports – once the search is complete, a report is availed in seconds. The report has a simple layout. It has a tab at the top categorizing the entire report and a table of contents listing everything on the report. For PeopleFinders, it's not just about collecting data but also making it easier for you to find what you need.
Android app – PeopleFinders have an app that offers a means to conduct searches, and store reports conveniently. You can also reach out to customer support via the app.
Friendly customer support – in this day and age, customer support is everything and PeopleFinders knows it. The support staff is polite, friendly and above all competent. They offer quick solutions to queries without making you feel like rushed.
Cons:
Not cheap – Unfortunately, PeopleFinders' isn't cheap. The reports will set you back a pretty penny, especially if you want multiple reports. Though they have an affordable trial and discounts, the trial doesn't last long and the discounts are only a means to keep you on the page and hopefully get you to purchase a report before leaving.
No transparency – PeopleFinders is a little weird on their pricing. Though they make it easy to opt for extra services like 'Rewards,' they make you pay extra for reports you've already purchased. They also only point out legal restrictions in the fine print – probably hoping you'll not find the information.
Hidden search limit – yes, they have a monthly limit on their searches. You can only conduct 150 searches in a month. Luckily, this is not a threshold most will cross. But even then, it's important to note that it exists.
What Can PeopleFinders Offer?
When you run a search on PeopleFinders, it searches through 43 billion pubic records. With such a vast database, it's almost impossible to get no results from your search.
Despite going through the vast database, the results are displayed fast and retrieving the information in a report only takes a couple of minutes.
People and public record searches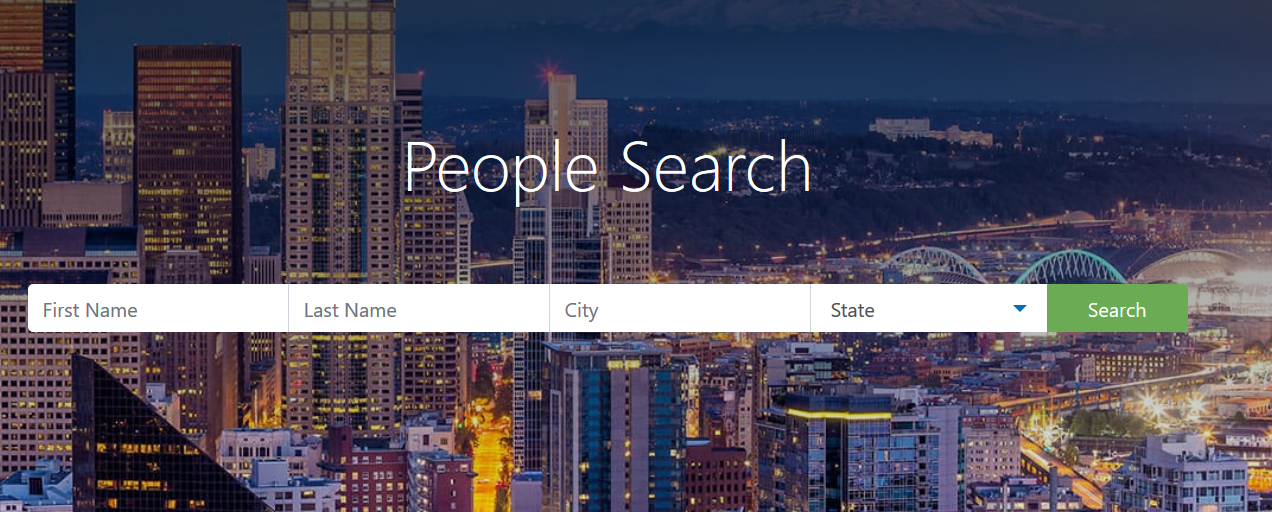 If you want information on a specific person, you can type their location and name on the search bar. Afterward, click on the search button, and a list of persons matching the name will pop up.
To help you review the results and differentiate between individuals sharing a name, PeopleFinders also includes the ages, alias, and relatives of every person in the overview section. When you find the person you are looking for, click on the green button under their name and view more details. It will only take a few seconds for PeopleFinders to go through public records and compile relevant information in a report.
PeopleFinders will alert you of the information they could find through the public search. And if you'd like a report of the same, you can either pay for a background report or a search report. But wait, what's the difference between the two?
Well, the search report contains information about an individual's phone number, current address, previous addresses, age, relatives, and aliases. On the other hand, a background report contains additional information including birth and death records, property records and bankruptcies. The platform will also run a sex offender and criminal check of your persons of interest.
Address Search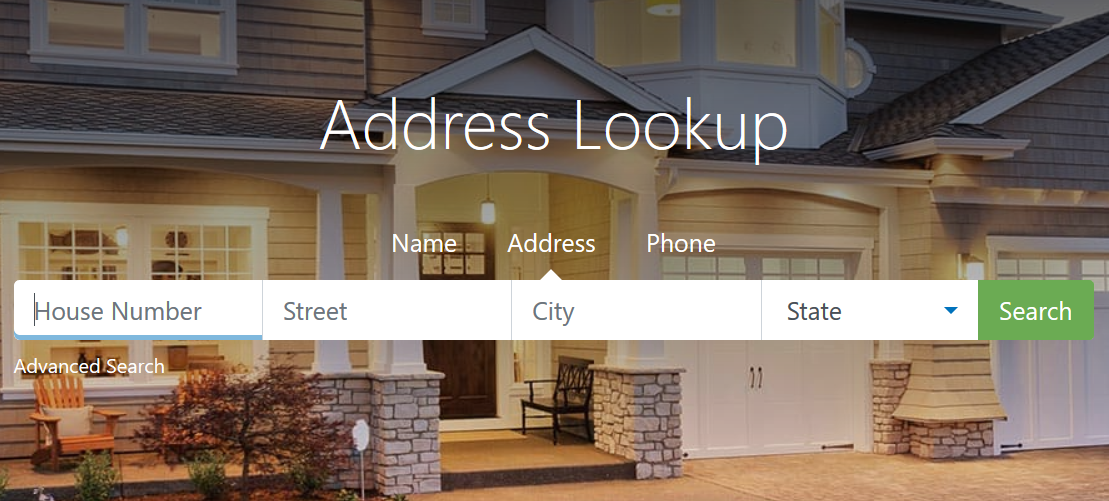 With PeopleFinders, you can also search for an address and get more information linked to it including persons who live there.
When you enter an address, the results will be a property overview which includes the year the house was erected, the size of the property, the square footage of the home, and the number of bathrooms, bedrooms and the value of the property judging from the last sale.
If you'd like to learn more about the property of interest and the current owner(s), you have to pay to get the full report. In this report, you'll get the name of the property's current owner, the phone numbers associated with the property, the structural records of the home, and any other relevant information in public records.
Criminal record and background check searches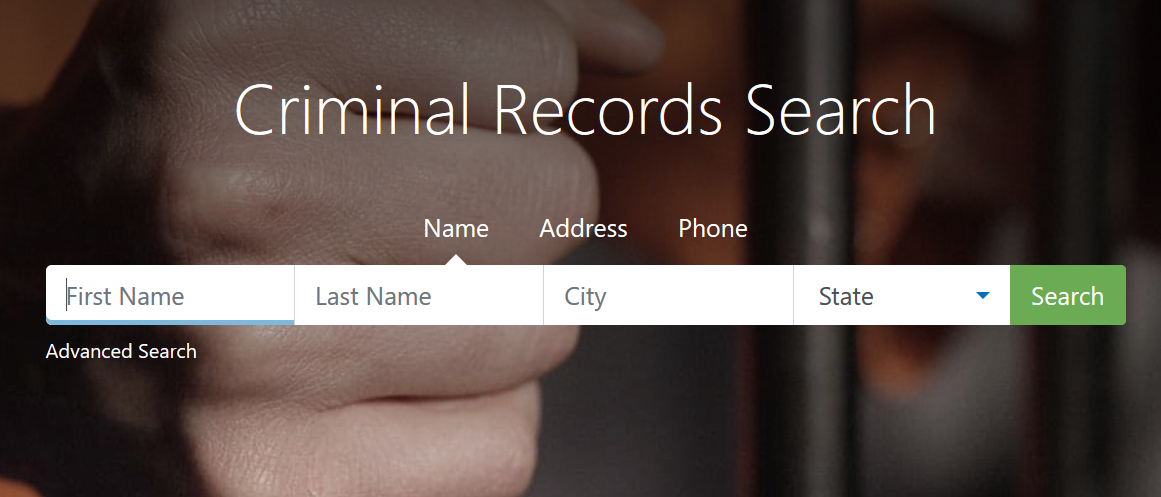 If you would like to do a criminal record search or a background check on an individual, all you need to enter is their city of residence and name on the search page. Like with the name search, a bunch of results of people matching the description will pop up. The search works the same way Google works only that it searches through public records and not the World Wide Web.
This search still comes with extra information including aliases, name, age and relatives to help you pick your person of interest. Once you pinpoint your person of interest, you can request to get a full report. The report you pay for will include police records, arrests, court records, search warrants, phone numbers, addresses and property records.
Reverse Phone Lookups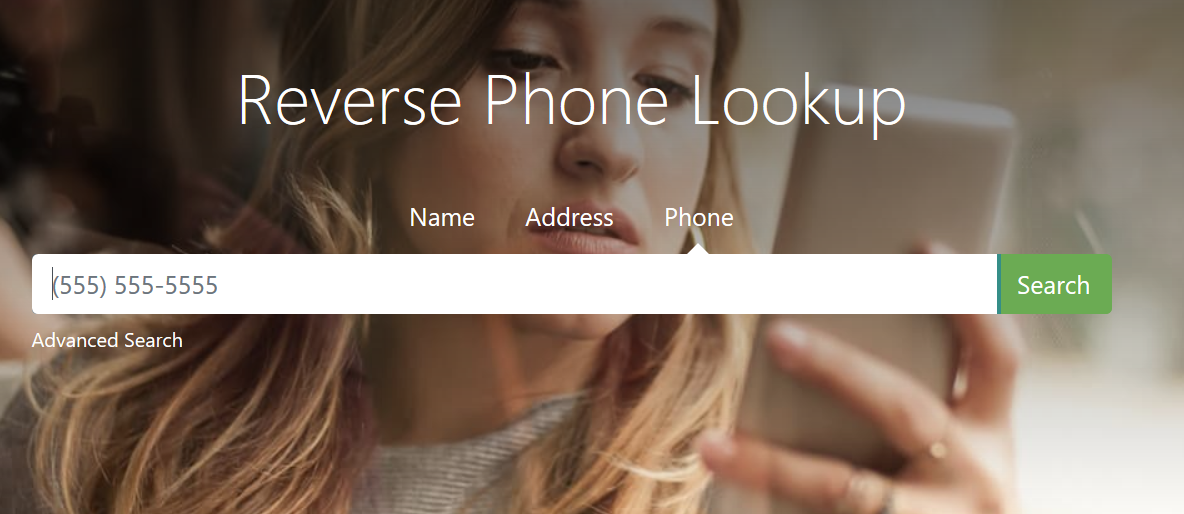 If you've been the recipient of calls from unknown people, and it's really getting under your skin, you can perform a reverse phone lookup. The service works by providing information associated with the number offered. Performing a reverse phone lookup is the same as a name or a background check search.
Type the mystery number on the search page, and a list of related information will appear. Some of the information includes age, owner's name, alias, previous phone number, address, relatives and known associates.
Opt-out
Most times, when we do a background check on ourselves, we don't like what we see. A few years ago, we would be content and merely come up with an explanation for it.
But times have changed, and PeopleFinders offers you an opportunity to right the wrongs made in your teens. To remove information you don't like on the platform or opt-out of the service altogether, you will follow a simple process.
Search yourself using your last name and state. Click on the green button to view more details.
This will direct you to a searching page. Don't click anything on this page.
Find your listing on the results page. Don't click on any listing here, either.
Open peoplefinder.com/optout.php. on another browser tab
Under the 'Reason for Removal,' choose the 'General Privacy Concerns.' Enter the information as it appears on the listing. If there isn't a full email or phone number, provide them with your current one. Don't worry; it will not reflect on future listings. Lastly, enter the CAPTCHA and click on 'Remove Me.'
How much does PeopleFinders cost?
So the platform offers excellent service, but how much does it cost? Well, before we get to the costs, we should lead by saying that PeopleFinders has the edge over other background check platforms because you don't need a subscription to get a report. You can perform a search and opt to purchase a single report. But if you intend to come back for more, subscribing to a membership plan is cheaper in the long run.
For an individual report, the prices vary. A basic reverse phone Lookup or a people search will cost between $1 and $1.95. To get a thorough background check, you will pay $39.95. PeopleFinders also charges an extra $0.50 to download the report. And quite frankly, most people aren't ecstatic about this.
As for memberships, there are two plans you can subscribe to – the PeopleFinders Memberships and the PeopleFinders Premium Membership.
PeopleFinders Membership
It costs $9.95 for the first month and then $24.95 for subsequent months.
With this memberships, you get the following information on your reports:
Addresses
Phone numbers
Date of birth
Age
Contact details
PeopleFinders Premium Membership
This plan goes for $9.95 for the first month and then $29.95 for subsequent months. Below is the information you'll get in your reports under this plan.
Contact information
Property records
Misdemeanor
Public records
Assets
Bankruptcies
PeopleFinders also provides a Reward add on. If you opt into this add on, you get huge discounts on reports, discounts on local stores and stores, assisted searches and a free self-background check for a month. And if you are one of the lucky few to spot their promotions, you might get their services for under $3.
And what if you are unsure of the service and want to test the waters? Well, PeopleFinders has a trial period costing $0.95. But it only lasts for three days, after which you pay a monthly membership if you don't cancel.
Also, depending on the option you picked, you might also have to pay for generating the reports. We recommend reading the fine print before you agree to anything on the site. This way you aren't lured into anything you'd otherwise not agree to.
So is PeopleFinders the cheapest background check service on the market? We don't think so. But we don't think they are the most expensive, either. However, we could do without the extra report download cost.
PeopleFinders enterprise plan
If you run a business that needs the DaaS solution, you'll be pleased to note that PeopleFinders has an elaborate enterprise section. This solution is ideal for real estate agents, investigators, and law firms.
The enterprise has two plans: Enterprise Light and Enterprise Power Plan. Enterprise Light Plan allows businesses to generate up to 1000 reports monthly while the Power Plan affords companies up to 5,000 reports every month.
Both pans can conduct a search based on a phone number address and business information. Like regular membership plans, you can also conduct background checks, property records, and criminal records for persons of interest.
The plans come with access to live customer support and don't need long term contracts.
What do PeopleFinders customers say about the service?
Many of the reviews we read were people expressing their love for the fact that they don't need a membership to generate a report. And the fact that they found contact information to people they needed to contact.
On the other hand, those who didn't like the service complained primarily about its inaccuracy and interface. And though this is an understandable concern, we should point out that background check platforms aren't 100% accurate. PeopleFinders like most background check companies depend on public records which most times are inaccurate or outdated. In such cases, you expect that the background check results will also be incorrect.
How good is PeopleFinders' customer support?
The customer support is friendly and helpful. You can get in touch with them via:
On weekdays the support team is available between 7 am and 6 pm. And on the weekends, they are available between 7 am and 3:30 pm. Though the hours are fewer over the weekend, it's still a relief to know they are reachable.
Of the three options, email is the slowest, and we don't recommend using it for urgent situations.
Conclusion
If you are willing to part with the cash, you will get value for your money. The company is accurate most of the time. And when they don't, you can always contact them for a refund – we did mention they have friendly and helpful customer support right?
But even with everything the platform has going on for itself, it's far from perfect. For instance, we don't like its lack of transparency. And for those who are keen on technology, PeopleFinders don't have dark web scanning. Though these are not deal-breakers, they are certainly areas PeopleFinders can work to improve on.
FAQs
How easy is it to cancel a subscription?
Canceling your subscription on the platform is a walk in the park. While most background check companies require that you contact customer support, PeopleFinders has made it easier. You simply log into your account, navigate to 'My Home, and click on 'I would like to cancel my membership' link. From there, follow the prompts to the end. Alternatively, you can contact customer support and have them do it for you. But if you choose this option, ensure you contact them in advance since it will take them about 2-3 business days to do so. Communicating in advance will help prevent membership renewal, followed by a cancellation.
What features are available on the three-day trial?
In an ideal world, PeopleFinders would grant you access to their entire list of features. But this is not a perfect world, and in as much as they offer solutions to real problems, they are a business. During the three-day trial period, you get the reverse phone lookup, and the people search. To access other site features, you have to upgrade to the three-day trial premium which costs $3.95 or the PeopleFinders membership and the PeopleFinders premium membership.
Where can you not use PeopleFinders?
Background check companies are convenient and perfect for keeping track of persons of interest. But there are lots of ways cunning individuals and businesses can abuse the technology. For instance, the reports generated could be used as blackmail. So, to help bring some sanity, order, and safety, agencies were set up and legal frameworks created within which background check companies can operate. Within these rules and restrictions, you cannot use the report to look up potential employees and tenants. It's a shame PeopleFinders isn't forthcoming with this information like most companies are. Instead, it adds it as a disclaimer in fine print at the bottom of the page.
Does PeopleFinders have an app?
Like most background check platforms, they have an android app. The application makes it easier to get reports on the go. The app comes with all features available on the web platform.