Do you need Antivirus for your Windows PC?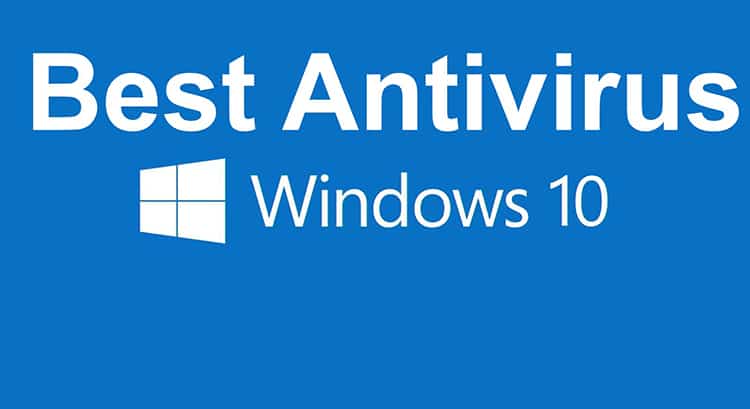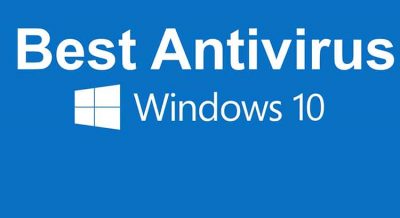 Just like any other operating system, Windows OS is highly vulnerable to all types of damaging attacks. Hackers and other cybercriminals are getting smarter in finding ways to creep into your personal computer. From blended malware to fileless attacks and ransomware, there is a wide range of threats out there. You may be aware of the common threats but there are other cyber threats that you may have never heard about. They present a significant danger on Windows, no matter how careful you think you are.
Getting a good antivirus for Microsoft Windows PC can protect your Windows device from these threats, keeping you safe from cybercriminals, hackers and the recent online threats. As cyber-crime continues to advance, it has never been more crucial to invest in reliable, rock-solid and up-to-date antivirus software, not just for your Windows device, but all your internet-connected devices.
So which is the best antivirus for Windows? Read on for a comprehensive list of the best antivirus for windows you can use to secure your PC.
Best Windows PC Antivirus 2020:
Best Antivirus Software 2020
Table of Content
What are the Pros and Cons of Having Antivirus for Windows?
Pros:
Comprehensive threat protection – Today`s criminals have an arsenal of hacking tools they can use to take down your system. These include malware, ransomware, and spyware among others. Fortunately, good antivirus software can help protect yourself against a lot of these. It can detect and remove these threats before they get to your system.
Offer great web protection – With the rise in the use of the internet on Windows devices, various online cyber threats are affecting the integrity of the data security of Windows OS. The best antivirus software for Windows takes control of your web activities and your แทงบอลออนไลน์ behaviour, minimizing unauthorized access of any threat.
Parental control – Antivirus software can also work as a monitoring tool if you need to keep an eye on what your kids are doing on the computer. They can provide you with activity logs of all activities done on the computer.
Cons:
Can slow down your PC or network – Installing and running Windows antivirus can use up a lot of hard disk space and computer memory, slowing down your PC. Also, the process of scanning can cause lag in your network services as it can use a lot of system resources.
The Best Antivirus for Windows in 2019:
1. Bitdefender Total Security –
Most robust security suite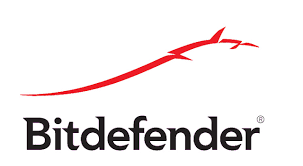 Cost: Starting from $82 per year
Bitdefender Total Security is a robust security suite that includes just about any tool you need to protect your Windows OS. Installing it will get you spam filter, online banking protection, a firewall, antivirus, parental controls, password manager, secure file deletion and PC clean-up and optimization among others.
Its premium parental control system's aim is to let you know when your kids might be in trouble online without necessarily have to tramp their privacy. If a kid posts an inappropriate photo, the parent receives a notification but does not supply the said photo. Its AI-based can also analyze if your get kid is being cyberbullied and get more information about it without going into detail. This feature aims to provide parents with a chance to talk to their kids and work on the issue together.
This antivirus for Windows has a robust web shield that detects and blocks any access to malware, phishing and other malicious websites. Unlike some of its competitors, its web shield tool protects all network activities, not just web browsing. Whether you are clicking a suspicious link in a document or a program is accessing a URL that it really shouldn't, Bitdefender Total Security will protect you from all that.
This software supports several scan modes. Quick Scan tackles the most commonly affected areas, while system scan checks everything. It has a Manage Scan tool that enables you to create new scan types to examine specific folders and files, as well as configure how the scan works or set it to run on a schedule or on-demand only.
Pros:
Intelligent firewall
Effective spam filter
Robust malware blocking
Cons:
Expensive premium parental controls
2. McAfee Total Protection – Complete Windows security package
Cost: Staring from $30 per year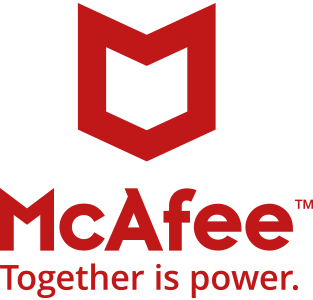 McAfee Total Protection is a complete Windows security package with some useful additional features. The software scores pretty well for protection, plus you can install it on up to ten devices. From no-limits VPN protection, identity protection to file encryption as well as cross-platform password management, this suite has a lot to offer and is not just a simple antivirus tool.
MacAfee keeps its antivirus scanning options to a minimum. You can perform a quick scan, a full ccan as well as perform custom scans directly from the Explorer right-click menu. Total protection comes with a firewall that automatically makes intelligent choices about which programs on your device can access the internet. This is usually included in the interface, and you may even not have to know of its existence. The firewall feature both protects against threats and also prevents programs from misusing your network connection.
A security and protection suite should protect your data on your Windows device, but when that data is channeled through the internet, it's usually in danger. Running your connection via a VPN does a lot to ensure the safety of the data in transit. The connection will be encrypted between the VPN server and your device, so even if you are on a compromised Wi-Fi network, your data will still be safe. McAfee has McAfee Safe Connect, which is a VPN service built on the same technology as Tunnel Bear VPN to ensure your data remains secure.
Other apparent features of the software are entirely separate, and you must download and install them separately. For instance, there is McAfee WebAdvisor, which is a web browser that seeks to defend you against malicious sites, malware and more. It has cyber monitoring feature that regularly checks the dark web for personal information like email addresses, banking and credit card details, passport, driver`s license and social security number.
Pros:
Loads of features
Minimal impact on performance
Excellent phishing protection
Cons:
Disorganized interface
Lengthy installation process
3. Kaspersky Total Security – Effective at stopping threats
Cost: Starting from $55 per year

It is a comprehensive security suite that includes just everything you need to keep your Windows device safe and secure. It comes packed in a vast number of security features covering each aspect of security. Its impressive collection of features includes a seriously enhanced parental control system, a backup system and a basic password manager.
Kaspersky is very effective at stopping threats. The software does very well in a malware protection test, having scored a 98% protection rate. It can delete threats immediately with no trace or quarantine them for you to look at. It also safeguards your devices against threats that can enter your Windows system via USB drives or other removable media.
Moreover, it has a simple-to-use interface that allows you to perform several scan types (Quick, Full, Selective or External Device). There is a run scan button as well as schedule and settings options visible on the dashboard too. The software also allows for simultaneous scans. If you want to scan a download while a long system scan is ongoing, the software will display new scanning tasks, analysis of their progress and then summarize the results in the same window.
Backing up your important files, in a way, could be the ultimate form of security. If ransomware corrupts your files, you can recover it from a backup. Kaspersky Total Security offers an easy-to-use backup system that allows you to create as many backup tasks as you need for Dropbox or local backup.
Pros:
Excellent malware detection
Password manager
File encryption
4. Panda Free Antivirus – Offers three layers of protection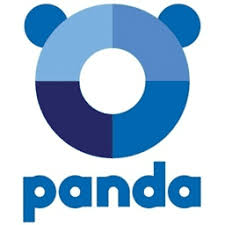 Free version: Yes
Panda Free Antivirus is a lesser-known brand, but its award-winning antivirus technology scores hugely in independent tests. It is an easy-to-use software and is highly reputable for its unique user interface. Panda is also lightweight and speedy. The company has been developing high-quality antivirus over the years and its most recent Windows detection engine is one of the most effective in the market.
Panda Free Window`s edition is mainly focused on the software`s core antivirus engine, with a few extras. It uses three layers of overlapping protection. The software`s scanner checks new files for signatures of known malware on its database. A heuristic monitor watches behavior and code. If something suspicious is spotted, it is uploaded to the company`s lab for further analysis, and several times a day, the software sends the signatures of identified malicious items back to its 30 million users. To improve its detection and protection rate, Panda software collects details about how you use your Windows computer and where you go online.
It has a real-time scanner that examines compressed files and blocks suspicious apps from running but doesn't offer specific protection against ransomware. The idea is that its three security screens will tackle such attacks before they can cause any damage.
Panda also has a Smart Shopping feature. This feature searches for your selected items on other sites and also tries to find exclusive deals on the current site. If it locates anything good, it slides a banner at the edge of the page to report.
Pros:
Vaccinates USB sticks against malware
Customizable, attractive interface
Cons:
Inconsistent malware protection
Slow scans
5. Norton Antivirus Plus – Best for phishing protection
Cost: Starting from $14.99 per year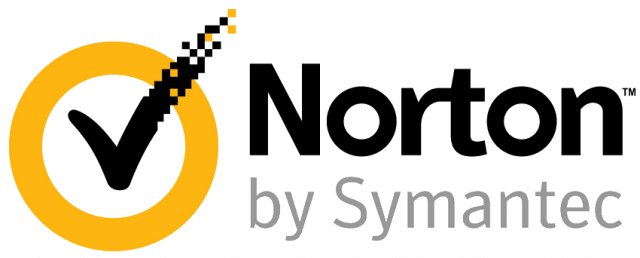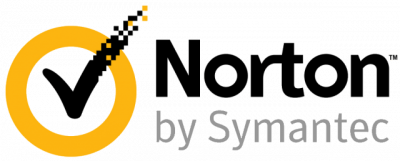 Norton Antivirus Plus is the brand`s recent entry-level antivirus software. Norton has been in the market for a while and has maintained a solid reputation over the decade. It also offers its users tremendous value with its affordable annual security service subscription cost.
Norton Antivirus Plus can stop numerous types of malware, including spyware, rootkits, ransomware, Trojans and viruses. The software can stop internet threats before they can be downloaded to your Windows system. It has earned perfect scores from third-party testing facilities.
In addition, it has several customizable options to control the settings. It has a URL blocker that can protect you from malware by blocking visits to known dangerous websites. The antivirus software is ever vigilant and runs continuously, and scanning is available on-demand. Another feature of this Windows antivirus is the Norton Identity Safe, which is a password manager for its browser. However, there have been few reports about this Chrome extension. Some users have reported that the password manager randomly stops.
Its online backup feature can give you 2GB of storage, which might be enough to back up your most essential files. Its backup servers have the ultimate protection against ransomware and other destructive threats that may get past antivirus defenses.
Norton Antivirus scores prominent result in phishing protection. It can block access to sites known for phishing and those that its heuristic analysis determines to be fraudulent.
Pros:
Multi-platform support
Lite on system resources
Affordable subscription
Cons:
Unreliable browser extensions
Do windows laptops need antivirus?
In today`s digital world, cyber-attacks and malware have become ubiquitous. Gone are the times when only a few malicious software such as viruses existed. Nowadays, new and robust malware variants such as spyware, ransomware, and numerous forms of malware have become more threats for individuals and businesses alike.
Real-time detection and blocking of unknown malicious threats as well as protecting your Windows laptop from such harmful viruses and other malware have become a necessity in today's always-connected world. Keeping that in mind, Microsoft has Windows Defender, which is the default security program in Windows-powered laptops.
So, do Windows laptops need antivirus? The answer can be yes and no. Windows Defender is capable of dealing with some of the malicious files that might irritate your laptop. It is more than a baseline tool, and there is no reason not to use it. But in the current world of evolving cyber-threats, adding an extra layer of protection can be very fruitful and can someday save you from a serious cyber threat.
Windows Defender might not be able to protect you as you browse the internet. You might unknowingly click on a malicious link that downloads and installs malware or adware into your laptop.
According to information gathered by PreciseSecurity.com, the most commonly exploited applications worldwide as of the third quarter of this year were related to MS Office. Other exploited applications by cybercriminals included Browsers, and operative systems, among others.
73% of Cyber Exploits were Performed in MS Office Products in 2019:
Data shows that exactly 72.85% of cyber exploits were performed in MS Office products as of the third quarter of this year.
MS Office products were followed by Browsers with 13.47% of the total number of exploits by cybercriminals, Android with 9.09%, Java with 2.36%, Adobe Flash with 1.57% and PDF with 0.66%.
This clearly shows the importance of installing antivirus if you own a Microsoft Windows PC.
Some of the most common vulnerabilities in MS Office were related to stack overflow errors in the Equation Editor application. Other vulnerabilities were CVE-2017-8570, CVE-2017-8759, and CVE-2017-0199, among others.
Another important vulnerability was related to a zero-day issue CVE-2019-1367 that produced memory corruption and allowed remote code execution on the target system.
Nowadays, browsers such as Windows are very complex products that tend to have many vulnerabilities. This happens because hackers and attackers are at all times finding and searching for new bugs to exploit or using hidden spy software to take advantage of.
Many of these vulnerabilities found in the last quarter aimed at privilege escalation inside the system stem from individual operating system services and popular applications.
Companies, applications, and firms are trying to avoid these exploits and reduce them to the minimum. In general, they are very costly and can affect a larger number of users. However, hackers and attackers are usually ready to find new bugs and use them to take advantage of these systems.
Some of the worst exploits are related to financial applications that could have a negative financial effect on other users or individuals. At the same time, financial data is becoming increasingly important and valuable in the dark web, which is pushing hackers and attackers to obtain this data as well to sell it later to scammers and other malicious parties.
How to Choose the Best Antivirus for Windows
Are you looking out for the best antivirus for Windows? There several options available on the market so choosing one can be tricky. Here is a guide on how to select the best antivirus for Windows.
All-inclusive protection – A good security and protection software should not just be about the antivirus protection only. It should also have firewall protection, ransomware protection, protection against cybercrime when browsing the internet and VPN protection against third-party monitoring.
Performance impact – Antivirus software requires a bit of computing resources to perform their duties. They use more computing power than an average audio player. Thus, a good antivirus for windows should have minimal impact on your device`s performance.
Usability – A good security product should be easy to use so users without much technical knowledge will not have a hard time understanding its features and maximizing its benefits. No matter the level of technical expertise you have, it is essential that the security software is easy to use for you.
Reliable protection – Another critical thing to check when choosing a good antivirus solution is its reliability. A reliable Windows antivirus should be able to automate security scans, provide up-to-data protection, protect without causing conflicts and protect its processes from unexpected termination.
Conclusion
If you own a Windows computer, securing it should be a top priority. Although Windows devices come with a built-in security solution, it may not be able to protect your device completely. You should add an extra layer of security by investing in robust antivirus software that can shield you from the numerous threats aimed at your Windows system.
Good antivirus software should be able to fight malware and viruses that can harm your device. It should maintain an up-to-date database so that it can block any emerging threats without having a significant impact on your system performance.
FAQs
Why does Windows need antivirus?
The majority of the people consider Windows to be secure enough, especially the later editions like Windows 10. But the truth is, they are also vulnerable to all types of cyber-attacks. Ransomware, malware, spyware and other forms of harmful security threats affect thousands of Windows users each day.
Why should I use antivirus instead of Windows Defender?
Windows Defender is a great security solution for basic needs. It can detect and protect against viruses pretty well. However, it might not offer protection against other cyber threats like phishing scams and ransomware.
What are the common threats that affect Windows devices?
Trojans are a significant threat as they are used by hackers to steal your data. They are viruses that imitate other files with extensions like .doc and .exe. A good antivirus will protect you from running them on your PC.
Will Windows antivirus slow my PC?
A good antivirus for Windows should use minimal system resources and allow you to continue using your computer without any trouble.
Will Windows allow me to install antivirus?
Absolutely. Windows OS does not block the installation of antivirus software.