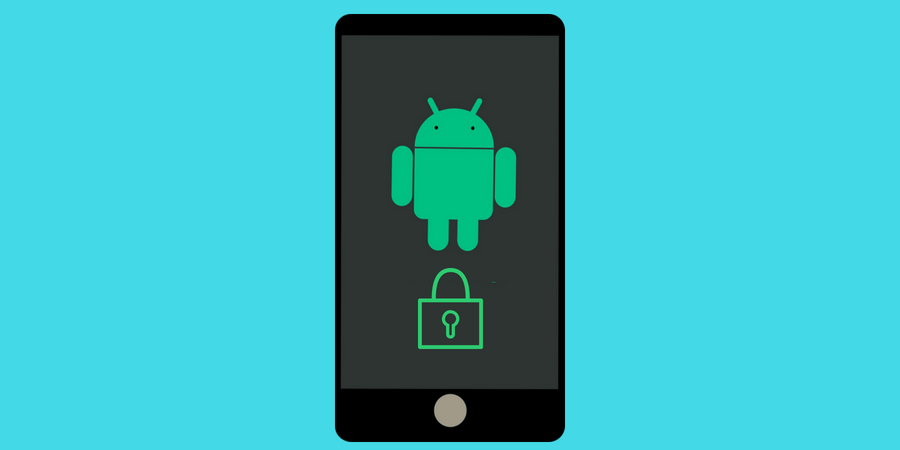 Looking for the best Android anti-virus software? As smartphones continue to become an inherent part of our lives, people continue to do more with their phones than just communication. They also store most of their highly sensitive information in them. But how safe is it to store your private information on your phone in this era of data breaches and constant threats to privacy?
Currently, Android is among the most common and widely used operating systems. Since its open-source, developers like working with it and fancy using it for new tablets and smartphones. It is with no doubt that Android is great as well as easy to customize and adapt to any device. However, it is challenging to eliminate all vulnerabilities when most of the things are getting altered.
Android`s main advantage could turn out to be its main problems. Its openness not only allows for free customization but also opens up numerous opportunities for hackers to infect your device with viruses. So, the OS constantly becomes a target for malicious software due to its popularity. For this reason, choosing the most secure antivirus software for Android is not just a walk in the park.
So, let `s explore some of the best antivirus software for android that you can use to secure your device.
Best Free Android Antivirus App 2020:
Best Antivirus Software 2020
Table of Content
Pros and Cons of Having Antivirus Software for Android Phones
Pros:
Real-Time Protection – Having real-time protection for your Android device is extremely vital when it comes to handling today`s malware. This is because they keep progressing at an unprecedented rate. Therefore, having the ability to recognize and remedy them the moment they can infect your device is very vital.
Safe Downloading – Downloading files from the internet is another big reason behind malware infections. To safeguard your device, use antivirus software that ensures safe downloads.
Robust Web Protection – With the rise in internet use, more cyber threats are affecting the data security of Android devices. A good antivirus software takes control of your web activities, limiting unauthorized access from any online threat.
Optimize Battery Life – Antivirus software allows you to verify the consumption your application is using in real-time on your device. Not only that, it also informs you of the space it's occupying and allows you to stop specific application processes to optimize the performance and battery on your device.
Regular Device Scans – Despite offers of protection by antivirus software, recent sophisticated malware can seep through into your Android device. Therefore, regular scans for malware is important.
Cons:
Much of RAM Usage – Android antivirus software tends to take up much disk space due to their large size.
Lower Processing Speed – Antivirus software is large and occupies much space on the disk so the loading time slows down on your device.
Consume a lot of Battery – An Android Antivirus may need more power to run on your device so your battery may drain more quickly than expected.
The Best Android Antivirus Apps and Software 2020
Now that you clearly understand the pros and cons of having antivirus software on your Android device, let us take a look at some of the best Android software for Android.
1. TotalAV – Provides all kinds of virus protection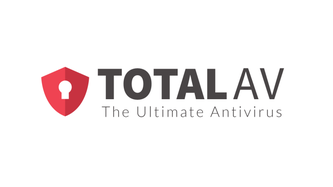 Free Version: Yes
Premium Version: $99 per year
TotalAV is one of the most established and most recognized cybersecurity companies in the world. It consistently gets high marks from antivirus test labs. TotalAV tops our list of the best antivirus for Android as a result of its advanced level of malware detection and a host of other useful security tools. The antivirus even offers a free version so that you can test it out without paying any subscription fee upfront.
One great advantage of TotalAV is that it can provide all kinds of protection for your Android device. Whether you need regular antivirus scans, heuristic monitoring for ransomware protection, protection for online shopping or web browsing or a firewall to secure perimeter, TotalAV is the right choice.
When it comes to the type of threats that TotalAV Internet Security will protect your Android device against, it seems every threat is covered. From great antimalware and antiphishing protection to near-perfect Trojan, worm and virus control, you cannot go wrong of this antivirus software. Industry testing via AV-TEST, AV-Comparatives and other labs has proven again and again that TotalAV leads the pack when it comes to stopping threats.
Having scored near perfect or perfect in tests, TotalAV can keep you safe from any threats that come its way. From existing malware to zero-day threats, no single virus can slip past it.
TotalAV will have less impact on your system, even while performing a full scan. Moreover, TotalAV`s Android products are robust and very score very high in terms of performance. KIS for Android has received high ratings from both AV-Test and AV-Comparatives for offering high-end protections against multiple malware. The software uses a real-time scanner to stamp out malware.
Pros:
Real-time scanning
Exceptional level of malware detection
2. Bitdefender Mobile Security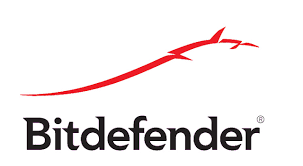 Free Version: Yes (14-day free trial)
Premium Version: Yes ($14.99/year)
Bitdefender is a critical player in the security community and its free antivirus program is notably lightweight. The app does not run on the background, which frees up system resources saving you storage space and battery life. Bitdefender utilizes the in-the-cloud scanning technology that ensures super-fast scanning capabilities. As such, the application does not slow down your device and also improves battery life.
Although most antivirus apps advertise as being an all-encompassing, single solution for phone security, some usually include bloated features that you may not need. So if you need a basic, easy-to-use antivirus software for Android, then Bitdefender is a legitimate choice.
Bitdefender features a great combination of security features. It has an improved malware scanner, account privacy features, anti-theft and App Lock that allows you to lock certain apps. Also, you can choose to extend the antivirus features so that it can also protect your Android-based wearables. Finally, the antivirus is accompanied by a VPN service.
Bitdefender scans any new application you download on your Android phone automatically. One of its outstanding advantages is that the software can work immediately after installation – no additional control is needed.
Pros:
Dead easy setup
Built-in VPN for accessing blocked websites
Minimal impact on battery life
Anti-theft features like wiping and locking a stolen phone
Cons:
No automatic scans
Annoying ads and pop-ups
3. AVG Antivirus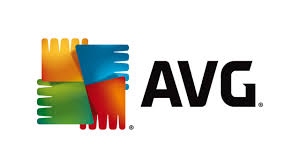 Free Version: Yes (14-day free trial)
Premium Version: Yes ($2.99 per month/ $11.99 per year)
AVG Android Antivirus is a feature-packed and robust security app. Developed by AVG Technologies, a subsidiary of Avast software, the app features a lot of the standard functions necessary in any modern internet security program or antivirus such as Wi-Fi security, periodic scans, ram booster power saver, junk cleaner, etc.
The anti-theft protection, coupled with Google Maps, is capable of tracking a lost phone and even locking it down with just a lockout message. If your device is stolen or goes missing, you can remotely make it emit a siren or take selfies of anyone unsuccessfully trying to unlock it then email you the images as well as record audios.
Additional privacy settings include a VPN for anonymous browsing and a feature for blocking callers. Additional insights are also included on the dashboard to indicate which apps are commonly used and which are consuming more data.
There are also several other features such as performance enhancement which kills unnecessary background processes, deleting junk files like those in temp and cache folder, as well as turning off battery-draining settings and operations.
Pros:
Strong anti-theft features
Wide range of other useful features
Dual-engine antivirus for combating viruses and other malicious content
Performance-boosting feature
Cons:
Lack of superior protection
4. McAfee Mobile Security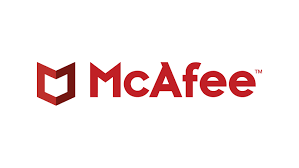 Free Version: Yes
Premium Version: ($2.99 per month, $29.99 per year)
McAfee Antivirus is one well-known antivirus for personal computers and its mobile version for Android will not disappoint its users too. It's one of the many antiviruses that offer great protection and a wide range of features for free. Besides the antivirus scanner itself, its free features include Wi-Fi security, memory cleaner, security lock and tracking a stolen device as well as wiping and locking it remotely. If your device is stolen, the app can take a picture of the thief.
McAfee has received many notable awards since its launch. The app features an intuitive interface and the good news is that it offers tutorials for all its features. Another highlight is its ability to block access to malicious websites. McAfee will also scan apps to determine if they leak sensitive data and lock them if need be. The app also allows you to store a blacklist of spammy texters and callers.
On the downside, the app has a complicated setup once you are on the pro version. Nevertheless, MacAfee is one of the top-ranked apps for Android when it comes to protecting your smartphone.
Pros:
Proper protection on the free version
Exceptional antivirus scanner
Remote device control
Data backup
Cons:
Ad-supported
Does not pair with Android wear
5. Norton Mobile Security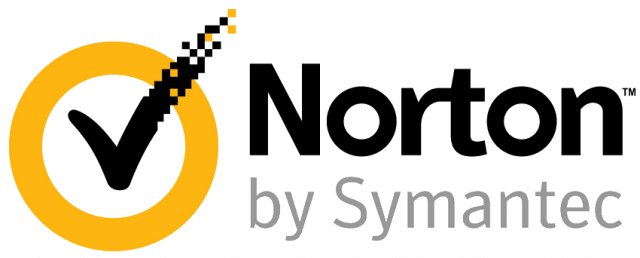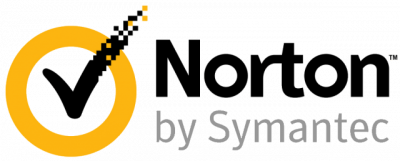 Free Version: Yes
Premium Version: Yes ($14.99 per month, $39.99 per year)
Norton Mobile Security is one of the leading antivirus solutions in the industry. The antivirus features a unique and truly generous offer for you. One paid subscription can protect up to ten different Android devices. Each device will be fully protected. The app offers a 100% detection rate and removes spyware, malware, and Android viruses that may slow down your device. Another advantage worth noting about this Android antivirus is the fast scan that takes only around ten seconds.
Some of its other security features include real-time protection, saving device location when the battery level is low, anti-theft features among others. Norton also has other apps available on for free on Play Store such as a dedicated app locker and password manager.
Overall, Norton Mobile Security is no doubt among the most reliable applications when considering the best antivirus for Android.
Pros:
Wi-Fi scanning feature that notifies you about unsafe connections
Safe Search for flagging unsecured websites
Real-time protection
Automatic live updates
Cons:
The app is rather big
Slows device performance
6. Avira Antivirus Security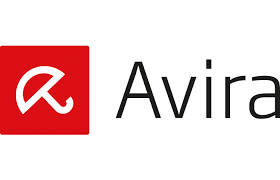 Free Version: Yes
Premium Version: Yes ($11.99 per year)
Avira Antivirus is a much less known Android malware scanner but is equally reliable like other leading competitors. Though it's a newer antivirus, it has proliferated over the last few years. It's feature-filled and most of its functions can also be found on the free version.
Avira Antivirus comes with the basics such as real-time protection, device scans and external storage media scan among many others. Some other notable features include privacy scanning, device admin features, anti-theft support and blacklisting. The app also has a Stagefright Advisor tool. It provides you with detailed information about an installed app—its security and amount of data it collects.
The premium version features better support, frequent updates and automatic blocking of malicious sites. The app has an `Integrated Safeguard' that regularly monitors if the email addresses in your contact list have any data breach issues. Avira Antivirus rates applications using a privacy scale to help you know how much they can be trusted with your private data.
The call and text blocking and camera protection features come in package as well. You can control apps that can gain access to your camera.
Pros:
Scans external storage
Has Identity Safeguard feature
Camera and mic protection
Web-based malware protection
Cons:
Contains ads
No trial version
7. Kaspersky Antivirus for Android

Free Version: Yes
Premium Version: Yes ($14.95)
It has been in the market for a long time and is thus the most trusted Android antivirus software. Kaspersky Antivirus offers numerous features in both paid and free versions. Call filter, find my device, antivirus and Internet Browsing Protection are some of the features that make it stand out. The app has a relatively simple user interface and its dashboard provides all the information about your device.
Kaspersky Antivirus offers you with a bunch of anti-theft features. You can wipe all data, take a mugshot as well as lock and locate the device remotely. Also, the app has a browser protection feature that safeguards your device from malicious sites. Kaspersky also allows you to hide certain contact cards.
A key Kaspersky feature is its support for Android Wear, which makes security management more manageable. The app provides a fair number of great features in free version in case you need a free antivirus app.
Pros:
High-end malware detection
Blocks malicious links and sites
Call filter for blocking spam and unwanted calls
Light impact on the system
Cons:
Extra features are mostly reserved for the paid version
If you own or use an unprotected Android device, you already run the risk of a virus or malware infection. Having a reliable Android antivirus is crucial in protecting your private information and luckily you can install one for free. In this article, we have compared a number of the best antivirus software for Android. Hopefully, you can pick one that will provide the best protection for your device.
FAQs
How does an antivirus software work?
How can my device get infected with viruses or malware?
There are dozens of ways an Android device can become infected with malware, spyware and viruses. It can happen through downloading some infected software, connecting or inserting an infected drive or disk, open e-mail attachments and visiting unknown links.
Are there any other features offered by antivirus software?
Yes, most antivirus software comes with a couple other features. They include call and text blocking, anti-theft features, app lockers and device clean up.
Is it necessary to have an antivirus software on my Android device?
It's not a must to have one probably due to its adverse effects on the phone's resources and battery life, but it is necessary if you need to safeguard your information.
[floating_banner id='66935′]