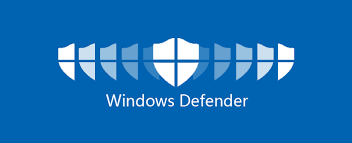 Are you having a hard time choosing an antivirus for your Windows PC?
Microsoft has been on the run to offer its customers free antivirus software to help stop malware. That's why they keep on improving the Windows Defender Antivirus software that comes pre-installed on all Windows 8 to Windows 10 PCs.
If you have it on your PC but haven't known and used yet its features, read below our in-depth review of the Windows Defender Antivirus. Aside from its features, you can also read about its device compatibility as well as pros and cons.
Table of Content
What is Windows Defender Antivirus?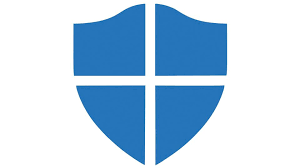 Windows Defender is a default antivirus software provided by Microsoft for Windows PCs. The software comes as default software for Windows 8.1 and Windows 10 PCs. At inception, the anti-malware tool was often criticized as one ineffective and cropped software. The same cannot be said of it in 2019 for it has had landslide improvements and there are good enough reasons to like it.
Today, Windows Defender is popular Windows antivirus software that has useful malware protection features plus other esteemed extra features. AV test labs estimate that the tool is now capable of detecting and pulling out almost 100% of spyware and viruses without compromising the device's performance.
What are the pros and cons of having Windows Defender Antivirus?
Pros:
The software is free – Microsoft has made it sure that the antivirus is available to its users at no cost. There are no monthly or annual subscription fees. Every protective feature is provided free of charge.
Has zero effect on the PC's performance – The anti-malware program works in your computer silently to remove malware and spyware without interrupting the system's performance.
It's near-perfect in removing cyber threats – AV test labs have approved windows Defender as a firewall tool that removes all types of spyware and viruses.
It comes installed by default – Unlike other antivirus tools which you have to download from the internet, Windows Defender is pre-installed in your Windows 8.1 and Windows 10 PC.
Easy to use – Windows Defender is an easy-to-use software that anyone could work with. The friendly user interface is simple to navigate too.
Cons:
Limited extra features – The software can combat detected malware but becomes limited in removing adamant viruses.
Mixed test scores – While running the tool for tests to wipe out possible malware, some displayed scores are not displayed to show progress.
What are the features of Windows Defender Antivirus?
Manual virus scanning
USB virus scan
Real-time antivirus
Anti-spyware
Anti-phishing
Scheduled scan
Anti-trojan
Anti-worm
Parental control
Personal firewall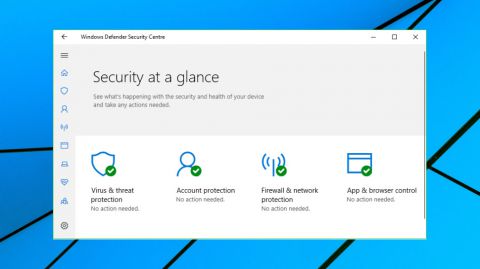 At the most basic of functions, Windows Defender is Microsoft's trusted security software. It offers Windows users protection against ransomware, viruses, Trojans and other spyware. The antivirus software is free and comes pre-installed in Windows 8.1 and Windows 10 PCs. It offers background security to your PC as long as there is no other foreign antivirus on the device. In case you want protection by a paid-for software, Windows Defender shuts down and lets the new antivirus to take on the shield.
The software also comes with an advanced security firewall feature. This is not your standard rookie-friendly tool. However, it gives you admin rights to create firewall settings for inbound and outbound protection. The firewall built offers comprehensive protection to your local network.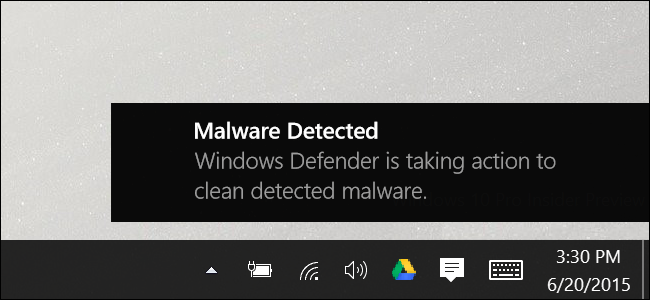 Windows Defender is an antivirus scanning software. When you run a random scan, it spots immediate potential threats and wipes them out. Additionally, it is possible to scan through specific drives and folders to check for ransomware. This targeted scan method usually is done when doing a thorough check for hidden malware.
The anti-malware software offers web protection through its SmartScreen and anti-phishing malware-protection capabilities. These anti-malware features are pre-installed into Microsoft Edge to protect your PC from threats thrown to your computer while surfing the internet. Microsoft intends to add a Browser Protection add-on to Google Chrome to make the Chrome browser safer to use and protect Windows users at the same time.
The SmartScreen feature works with Microsoft's cloud computing through an extensive cloud-based database of cyber threats to give in-depth protection to the PC. Also, Windows Defender provides a 24/7 protection against malware installation. It also offers tamper-protection by shutting down unauthorized settings.
Comprehensive Parental control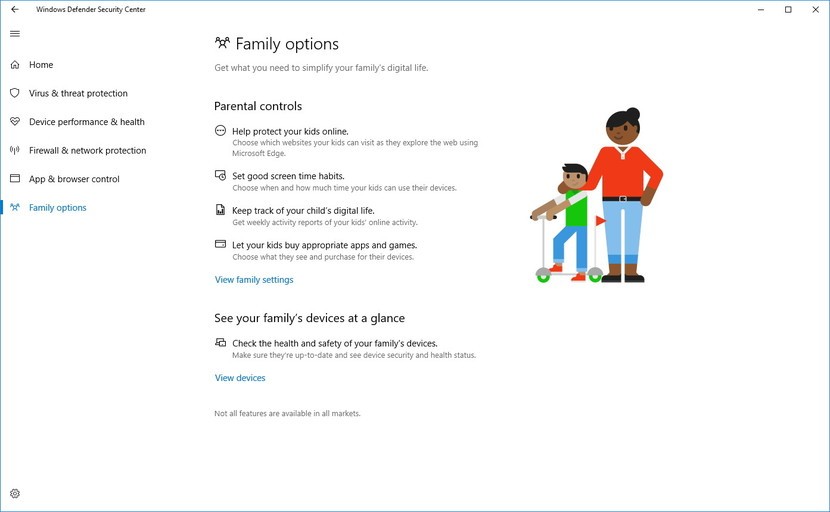 Windows Defender has an impressive parental control feature that is customizable in the cloud. The configurations made in the cloud includes adding family members accounts so that you can monitor their access as an admin. With this parental control filter, you can create customized Windows accounts for your kids and have them protected whenever they use Microsoft edge for surfing the net. Remember that for you to enjoy this feature, you have to set Edge as the default browser.
What's more, as an administrator, you can download browsing history and configure time-limits for the family member accounts.
In many ways, Windows Defender is a great go-to solution when you do not need a third-party protection software. However, when you compare it to paid-for anti-malware software like Bitdefender, Windows Defender could be an after-thought option.
Windows Defender vs. Bitdefender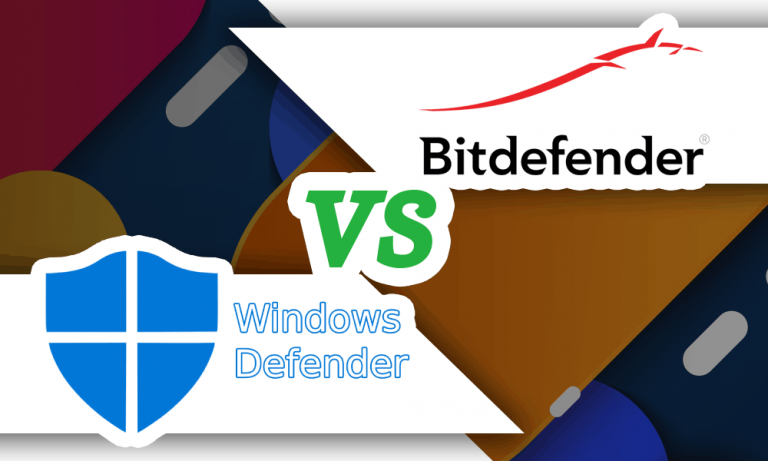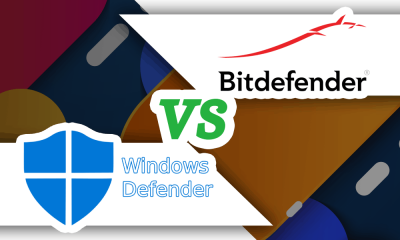 Many often compare Windows Defender with Bitdefender. Using three parameters (price, ease of use, and malware protection, below is how you can compare the two of them.
– Price
Though Windows Defender is a free default app, it lacks premium protection features that are available in Bitdefender suite at some cost. For example, Bitdefender offers total security with advanced parental control, multi-device protection and performance optimization at an annual billing of $44.99.
– Ease of Use
Also, in terms of user-friendliness, a Bitdefender user would take the trophy. Fact is, at the primary level, both tools are easy-to-use for beginners. However, with Bitdefender, it has a simple dashboard that is easy to navigate, and you can customize it to suit your taste. Besides, Bitdefender has a quick scan feature that allows you to run a full scan much faster than doing it on Windows Defender.
– Malware Protection
When it comes to protection, Windows Defender has indicated landslide improvements in 2019 compared to previous years. As AV-Test lab reports, Windows Defender ranked among the best anti-malware software on Windows PCs. Other top antivirus software included F-secure, Norton and Kaspersky. On the other hand, Bitdefender recorded a dip in this year's protection scores. Though it is still better than Defender in several ways, Windows Defender punches it in the face in viral protection scores of this year.
It is a narrow win for Bitdefender as well as other antiviruses, but it is undeniable that Microsoft has made several improvements on Windows defender by leaps and bounds. The same could not be said of the tool a few years ago.
Does Windows Defender offer a free version?
Windows Defender is a totally free software. It comes pre-installed into Windows PC and it has no paid-for features. No monthly or annual subscription. It is totally free.
How much does Windows Defender Antivirus cost?
As mentioned above, Windows Defender is a free default app that comes pre-installed in your Windows 8.1 and Windows 10 PC. Microsoft does not require users to pay for any monthly or annual packages. On the cost subject, there is no upselling of any kind for Windows Defender Antivirus.
What devices does Windows Defender Antivirus work on?
Windows Defender is offered as a default app and is compatible on Windows 8.1 and Windows 10 PCs. However, Microsoft has recently tried a version of the antivirus on Mac and word has it that the latter has bought the Mac Defender.
Conclusion
Windows Defender has been in the middle of controversy for a long time as to whether it is a reliable anti-malware tool. From the above review, it is clear that there are remarkable milestones from Microsoft in terms of improving the program. However, in terms of which one is a better solution, it all depends on user preference. Though it is not on the top 5 list of the best free antiviruses, it is still a competitive solution as far as malware protection is concerned.
If you want advanced protection from a third party, be sure you'll get better protection suites than the free Windows Defender. However, all the premium packages in third-party options are paid-for. Windows Defender is a perfect solution if you only want basic malware protection.
FAQs
Do I need to pay anything to have Windows Defender on my Windows PC?
As long as your PC is running on a Windows 8.1 or Windows 10, there is no payment required to use Windows Defender. It is a default antivirus provided for free by Microsoft to help Windows users to detect and wipe out malware.
Can Windows Defender automatically detect and remove viruses?
Windows Defender can detect malware, but if the malware is difficult to remove, Windows Defender will prompt you to run an offline scan. This is a recommended option, especially if you're scared that your PC could be infected.
Can Windows Defender remove Trojan viruses?
Yes. Windows Defender has had significant improvements in terms of virus detection and removal. Though this was not the case some years back, Defender can now detect and remove all malware, including Trojan viruses.
Is Windows Defender an antivirus or an antispyware software?
Windows Defender is built to offer total security against all forms of malware, spyware, viruses and any other cyber threats. It allows you to do randomly targeted scans to your drives, folders and files to spot and remove any hidden threats.
Can Windows Defender Antivirus and Microsoft Security Essentials be used simultaneously?
There is no need to do this. Once you have Windows Defender up and running, it offers protection the same way that Microsoft Security essentials do. Windows Defender came in as a replacement for the latter. Both of them, however, are anti-malware tools from Microsoft that function the same way.