Mac users have for a long time been made to believe that its system is secure from viruses. While this may have been true a decade ago, recently a number of virus attacks have been tailored specifically against Mac computers.
In order to protect your device from the threats posed to your computer, we've reviewed the best Mac antivirus products in 2020.
Best Free Mac Antivirus 2020:
Best Antivirus Software 2020
Table of Content
The Best Free Antivirus for Mac 2020:
1. Intego Mac – Our Top Mac Antivirus Recommendation this Year


Cost: Starting from $39.99 per year
Free Mac Antivirus: Yes
Intego Mac Internet Security X9 is an antivirus designed to detect and destroy viruses on the Mac platform. Its installation process requires a user to activate the virus scanning module and grant the antivirus software full disk access.
Intego is known for its fast scanning speed often with the option of limiting CPU usage in order to enable a user to proceed with screen activity during a full scan. It also offers real-time protection with fast and responsive protection from Trojans, worms and spyware. A user is given the option to schedule regular scans on the PC in order to ensure that all kinds of viruses will quickly be detected and destroyed.
For an ultra-powerful antivirus software, an upgrade to the Premium Bundle X9 would be recommended. The premium bundle offers real-time protection, proactive protection as well as cleaning and removing junk files. Intego caters to clients with different needs in their antimalware security plan. In order to prevent malware from disguising itself in large files, it is recommended that you enable the option to scan mounted volumes.
Pros:
User-friendly
Offers real-time protection
Fast scanning speed
Can schedule regular scans
Cons:
Does not detect Windows malware found on Mac
2. Norton 360 – Offers great protection from malware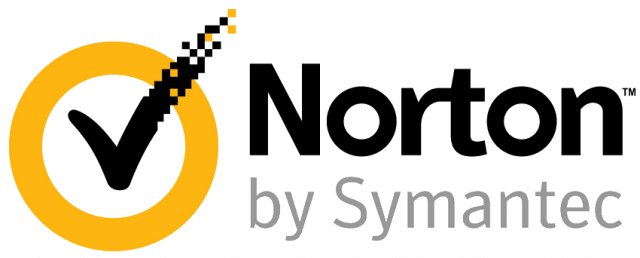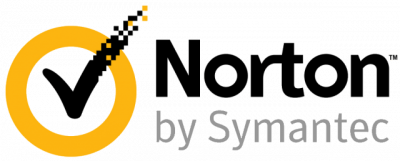 Cost: Starting from $49.99 annually
Free Mac Antivirus: Yes
Norton 360 is a newly released antivirus tailored towards protection from malware. It is equipped with additional features such as VPN, firewalls and a clean-up app.
It has an easy installation process which is supplemented by a fast full system scan. Norton 360 offers a 100% clean-up rate with malware being detected immediately. This antivirus offers VPN protection to secure your internet communications when connected to a public network.  Although effective, it is also considered comparatively rudimentary because an end-point cannot be chosen. Though users can simply turn it on or turn it off.
What's great about it is that it offers unlimited data downloads, unlike other VPN offerings bundled with other antimalware apps that limit users to only 200MB to 300MB.
The firewall feature included in this antivirus offers restrictions to apps accessing the internet   without authorization. This firewall feature surpasses anything provided by competitors as it includes location awareness depending on whether or not you are connected to an unsafe network. The Norton 360 is usually sold to cater for one unit but an upgrade to deluxe may allow for more units.
The additional clean-up app opens up space within your device by getting rid of duplicate and junk files. Norton 360 is equipped with plugins that protect a user in the event they end up in unsafe sites.
Pros:
Offers extra features like VPN, firewalls and clean-up apps
Can protect your Mac from all kinds of malware
Easy installation process
Cons:
Increase in subscription payment in subsequent years
Does not offer protection from ransomware
3. Bitdefender Antivirus for Mac – Has a "Safe Files" feature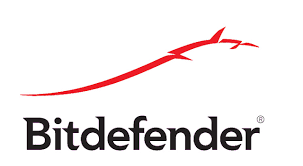 Cost: Starting from $39.99 annually
Bitdefender is an antivirus with an easy step-by-step installation process that requires the user to initiate the always-on malware protection and full access to the disk.
Once Bitdefender has scanned your device upon installation, it immediately identifies viruses by checking programs that have made changes to the system without the user's authorization. Unlike other antivirus software, CPU usage during a scan by Bitdefender is low and consequently does not affect the use of other apps on your device.
Moreover, Bitdefender offers 100% protection against malware and has an additional 'Safe Files' feature that can be turned on to protect desktop files from unauthorized users. The 'Safe Files' feature focuses on protecting your device from ransomware that can cause damage by locking important files within your PC. It also offers a plugin that serves to protect your device by identifying and notifying you of unsafe sites.
Pros:
Offers real-time protection
User-friendly
Low CPU usage
4. Sophos Home Premium for Mac – Mac Antivirus with a 'CryptoGuard' feature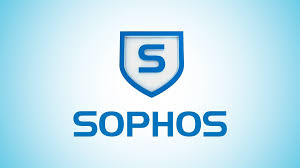 Free Mac Antivirus: Yes
Cost: Premium starts from $30 annually
Sophos Home Premium is an antivirus whose installation process is done via a cloud and can be accessed remotely to control malware protection.
Upon installation, it will automatically run an entire scan of the system. While running the scan, only 10% of CPU usage is affected and other programs can continue running without lag.
Sophos Home Premium eradicates all malware and is equipped with an additional 'CryptoGuard' feature that monitors the encryption process used by ransomware and removes them once encryption is halted. If your security needs only require an antimalware then the Sophos Home Free version will best suit your needs.
Pros:
Offers a free version
Has a CryptoGuard feature
Installation is done via a cloud
Gets rid of malware and ransomware
Cons:
Takes long too run a full scan
5. ESET Cyber Security for Mac – Has a "Cyber Security' feature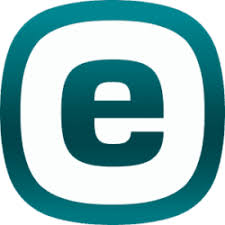 Cost: Starting from $39.00
ESET is one of the oldest antivirus companies and has managed to stay competitive for decades.
Its installation process involves answering a few questions. Once a first scan is executed by ESET, definitions are updated.
ESET offers 100% protection and shows a pop-up when malware is detected describing the type of malware and the action that has been taken against it. It is equipped with a Cyber Security feature as an additional component that can enable it to sift through emails by intercepting incoming and outgoing messages. This means that you can be sure that all the links you'll see in your inbox have already been scanned and marked as safe by ESET.
The Cyber Security feature is also equipped with a control panel that will enable you to configure the workings of the app to suit your specific needs.
ESET also acts between your device and browsers in order to ensure that all browsers are secure and not infected by any kind of virus.
Pros:
Offers 100% protection against malware
Run by an established company
Has a Cyber Security feature
Offers a control panel to its users
Cons:
Scanning speed is slow
Cannot detect ransomware
Does Mac Need Antivirus?
There is an age-old belief that Macs aren't prone to threats like malware and viruses. But that isn't true. Mac computers have enjoyed a good reputation for being essentially immune to malware and viruses. However, while Mac is still more secure than Windows OS, it's still vulnerable to some threats, and it's a growing problem.
According to a report compiled by Malwarebytes in March 2018, Mac malware grew by over 250 percent in 2017. The same brand reported that it had already noticed a rise in Mac malware in 2019, with over 15 million instances recorded in April alone.
Macs come with plenty of built-in features that can be robust tools in the fight against viruses and malware. But are they enough? These features come with every device by default so is there a reason to install third-party antivirus software on your device?
With Macs costing much more than Windows PCs, it follows that Mac users are typically wealthier. As such they become attractive targets for online criminals, especially those looking to gain access to personal data, especially financial information.
Another reason for attacking Windows PCs is that the impact would be so huge, as they take 80 percent of the market share. But Mac`s skyrocketing popularity makes it a valuable target for attackers than in the previous years.
Macs used to take the number one spot when compared to Windows in terms of security, making the latter an easier target. Windows recently released an advanced version of its OS that is more secure than ever. It's no surprise that malicious hackers are turning their efforts towards Macs.
Pros and Cons of Mac Antivirus:
Pros:
Offers protection from viruses – As the name suggests, an antivirus is aimed at protecting your device against threats presented by viruses such as Trojan, malware, ransomware and spyware. A virus can be tailored to remain harmless to the targeted device or completely destroy the device disabling its use.
Protects personal data – If you are constantly surfing through the internet, an antivirus is the safest way to protect your personal data. We live in a technologically advanced era where cybercrime is given equal merit to other crimes. While hackers may not be able to take you down physically, they may do a lot of damage with the wrong information in their hands.
Time-saver – Having an [ is time-saving as it immediately alerts you on the presence of a virus and the necessary action to delete it. This is the complete opposite of what not having an antivirus would look like. You would be forced to spend valuable time looking for the virus which gives the virus more time to cause significant damage. The longer a virus stays in your device, the harder it becomes to reverse its effects.
Scans removable devices – While a majority of viruses are found through online activities, there's a lot of risk in using removable devices from untrustworthy sources. A good antivirus enables you to scan and eliminate any threat present in a removable device before allowing it to access your system.
Acts as a two-way firewall – An antivirus is tailored to analyze data being received and transferred from your device and therefore prevents you from receiving and spreading infected files.
Blocks ads and spam websites – An antivirus automatically blocks pop-up ads that on clicking on will direct you to virus infested sites. This comes as a great help as pop-up ads are usually tailored to meet the search interests of a user and may be tempting to click on.
Prevents further virus infection – Once you establish that your device is infected, running a scan on your device will often identify the location and the option to remove it. This helps rid the device of further harm.
Helps save money – Viruses are usually created for different purposes. While some may do minimal harm to your computer, others may downright destroy it. Investing in an antivirus protects you from the costs of having to replace certain parts or the whole computer due to a virus attack.
Cons:
Limited detection techniques – Antiviruses often detect a virus by identifying strange changes that have been made to the system files. An antivirus that has been installed after the virus has already infected the computer may not be able to identify the virus.
Needs to be backed up by a firewall – An antivirus however strong it is may be unable to protect your device against hackers and spyware. It may need to be backed up by the use of an Internet firewall.
How to Choose Best Antivirus for Mac
Good antivirus for Mac should have the capability to neutralize a threat before it can start causing havoc on your device. That means preventing a download, installation or execution of a malicious file or software.
Since you can pick up viruses and malware by receiving malware-laden attachments, visiting malicious or compromised websites, or accessing USB drivers with viruses, good antivirus software should perform scans continuously unless you change the configuration. Also, files identified as malicious need to be quarantined into a unique storage location managed by the software, with the option to repair normal documents and delete files recognized as malware.
The best antivirus for Mac will monitor your file system for certain kinds of changes. Ransomware has been a great moneymaker on other operating systems. Since it's a great opportunity for hackers, it poses a great danger to Mac users. Recognizing this threat and stopping it before it corrupts files should be possible with a good anti-malware software.
Good antivirus for Mac should only use minimal system resources, as is the case these days. Beyond these primary features, the usability of the software and additional features are things you should factor into your decision. Some antivirus software come with a more advanced firewall, backup service and password manager.
Conclusion
We have been privileged to witness and benefit from the large strides in technology that have improved many aspects of communication, travel, business and even medical care. While we have been graced with lots of growth and innovation, we are also facing now a dangerous crime brought about by the newest technologies we enjoy.
The migration of information from physical registries to online platforms has opened doors for hackers to manipulate sites as well as personal computers then commit crimes known as 'cybercrimes.'
In order to avoid falling victim to individuals aimed at obtaining your personal data, it is important to invest in an antivirus software to protect your Mac. While there are a number of good antivirus software that can fight malware and other viruses, it is still important to understand your specific needs and choose a pocket-friendly antivirus that can address them.
FAQs
Do Macs still get viruses?
Even though Macs are less susceptible to viruses compared to other devices, it can still be infected by viruses. That's why Mac users should still consider installing antivirus software.
Can I get free antivirus for mac?
Yes, you can. There are companies that offer free versions of their antivirus software. However, it is recommended to get premium antivirus software so you can get your hands on its more advanced features.
How does Mac antivirus software affect the laptop's performance?
If your antivirus software for Mac offers quick scanning capability and low CPU usage, it will not slow down your laptop's performance.
Does Mac have in-built antivirus?
Yes. XProtect is a Mac anti-malware software that has a file quarantine system that will warn you in case you are about to download a suspicious file.
What other features can Mac antivirus software provide?
Mac antivirus software can also provide advanced features such as the Safe Files, Cyber Security and CryptoGuard features.