You may want to look up a license plate number for several reasons. It might be an apprehensive vehicle that has been trailing you. Optionally, you could have seen one in the neighborhood, or another that might have been involved a hit and run incident, but you managed to capture the license plate number. Fortunately, there are many ways online to help get you answers to who owns the vehicle and any other information on them.
Luckily, this background information is now available online, including license plate information. You don't have to visit your local DMV. For a clearer picture of the vehicle in question and its current specs, you will need to do searches with vehicle identification number (VIN) history lookup of the car. Worth knowing, most free license plate searches don't offer accurate results.
Table of Content
Get Started by Checking Your State Vehicle Registry
Services online vary from one state to another; some DMV websites may deny you access directly. You will have to pay a fee for every license plate search you do. Basic information about the vehicle is accessible online, with the license plate number. It includes the year the vehicle was registered, its make, and the model year all-available through the state DMV website.
Personal information based on license plate numbers is accessible directly, no matter the state you live in. Federal laws ensure the public are not handed down such information more than basic data through the website. There are few cases though, where you may request for more personal information on the vehicle registration:
In case of "motor vehicle or driver safety.
A government agency request.
If you are a litigant in a court case.
A request from an insurance company.
In case DMVs deny you access to vehicle registry online, visit them in person, or make that call to them.
Pros and Cons of using online license plate search services
Pros
Saves a lot of time
Get accurate results hassle-free
Maintain your anonymous identity
Cheaper than visiting local DMVs.
Avoid authorization processes
Cons
Free services might offer inaccurate information
Free services might scam you for personal information
Anyone can use the service, even felonies.
Best premium license plate search services for 2020
Most free license plate search finders don't give accurate. This is because these services are mostly outdated or fetch information from unverified databases. However, you can never go wrong with paid search services. Every time you use a good records finder, you'll get enjoy a ton of benefits, including getting fast search results, detailed reports, and the information is always accurate. The best part, you can anonymously lookup people's vehicle information without looking over your back, thanks to strict privacy policies in place. Here's the list of the best-paid license plate search finders you can use:
InfoTracer
Price: Starts at $14.95 /month.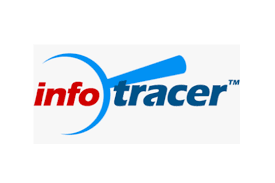 InfoTracer is currently the leader records search service in the motor search and trace industry. The US-based service offers an extensive database that is continuously updated, affordable rates, and saves time. InfoTracer lets you run a free license plate search, but they'll charge you if you want to get the full reports about the vehicle and owner. You'll only pay $4.95 to get a single report. You can also signup and pay $14.95 per month to access unlimited public records searches throughout the month.
The giant search finder boasts an excellent track record of offering instant results, including license plate records, the owner information, traffic court records, and criminal driving violations. You can also perform a reverse license plate search to get useful information like arrest records, vehicle history reports, and general vehicle documentation.
InfoTracer ensures your safety by observing various governing acts such as the Driver's Privacy Protection Act (DPPA) and is certified by FCRA.
Pros
Very fast
Detailed reports
Always updated
Extensive database
Cheaper compared to competitors
Cons
Only available in the US
Lacks a variety of subscription plans
SearchQuarry
Price: Starts at $35.40 1 Year Unlimited Access.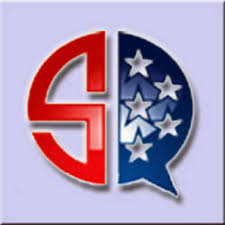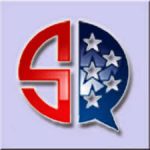 SearchQuarry, often known for its famous slogan "information is freedom," has indeed played a part in revolutionalizing the online license plate lookup industry. The service which only offers license plate lookups to U.S. residents gives a great balance of fast results, detailed reports, and promises privacy. SearchQuarry observes the DPPA policy and is certified by FCRA.
When you visit their license plate search section, you are given options to select your target U.S. state to proceed. You can insert the plate number to begin the search. SearchQuarry gives you a ton of information like license plate records, Vehicle Identification Number (VIN) data, criminal records, phone numbers, and addresses.
SearchQuarry sells up to two subscription plans, including the paid trial, and the annual package. You can pay $5.05 to get five days trial period. If you're a longterm user, you can benefit from their annual plan that goes for $35.40 billed every 12 months; save up to 88% the first year – making it the best package. Optionally, you can still pay for a single report, and that'll cost you $16.78 a month.
Pros
Fast search results
Comprehensive reports
Constantly updated database
DPPA compliant
FCRA certified
Tons of search options
Extensive public records database
Cons
Expensive subscription plans
Limited to the US
FAXVIN
Price: Starts at $8.85 /month.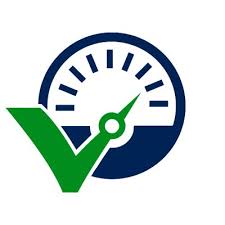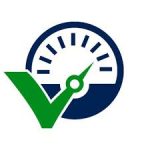 FAXVIN also makes it to the list of best license plate search finders for 2020. This is thanks to its rather more specialized service that is license plates and VIN searches only. Not to take anything from them, FAXVIN uses several data sources, like U.S. Motor Vehicle Title System, Canadian motor vehicle agencies, auto auctions, insurance companies, and more.
FAXVIN is also an excellent option because you can get extensive reports like accident history, reported odometer, mileage rollback, vehicle specifications, and much more. Furthermore, FAXVIN is also compliant with DPPA and certified by FCRA – something that gives you extra trust with their service. However, I noticed that you might need to search for information twice before you get results. The best part, FAXVIN works in both the U.S. and Canada, unlike its competitors.
FAXVIN is probably the cheapest service and starts at $8.85 per month.
Pros
Extensive vehicle reports
Specializes in vehicle records searches
Helps determine the validity or state of a vehicle before purchase
Offers several information sources
Useful sample reports offer insights
Accurate results
Cheap plans
Cons
Not the best website design
Where is the information coming from?
The primary sources of an informant broker and the third party sites are the State and Federal registries. Another source is the car companies, insurance companies, and other databases.
Another source is the U.S. National Motor Vehicle Title Information System, a database of unsafe and stolen vehicles. Check on most databases to know their sources since they detail where they collect their information. For those that lack, should consider coming clean on where they get their information.
All these records are available to the public due to the FIA. The Freedom of Information Act allows you permission to request any information held by any federal agency, which means that the not so easy to access databases are available to the public. Few exceptions make the government hold back some information from the public. The license plate data held by the government is accessible through third party sites.
Times Where You Might Need To Look Up A License Online.
You may want to purchase a used car from another person and do not trust the reason or intention of the seller. You'll have to look up the license plate number when researching it before purchase. With it alone, you get the vehicle's history to verify if the seller was lying about it.
After being involved in an accident, you would like to look up the driver's information, especially in a hit and run situation where you only managed to see the license plate number. Through the license plate number, you can find, vehicle information, owner information, and safety and recall information. You may also want to confirm whether the driver that you were involved in an accident gave you accurate information and confirm that the vehicle was his. If you are suspicious of the driver or his ownership of the vehicle, it is a handy tool.
You would need to look up a license plate to help you get a market estimate of what you pay for the vehicle taking into account its history and anything that should affect its value. You could end up saving a lot of money since, searching for the license plate online is cost-effective.
Making The Most Of The Information You Find.
You get to find out the name of the owner or driver associated with the vehicle. For more information about the person, consult another source for people searches. More details are given in public records that would answer most of your questions like the person's addresses, contact information, assets to his/her criminal background.
Of course, you could hire a private detective, but it will not be necessary with all the sites present. It is important to remember that it is legal to obtain such personal data from license plate search reports, but using it for other purposes is a crime. Purposes such as spying, stalking, or trying to reach out to the person without their consent.
Conclusion
The most important things needed are a license plate number and a state registration. The state is listed on the license plate itself. Once you have the two, you can look up the vehicle information, VIN, vehicle specs, and possibly owner information. You may also use the VIN to look up important safety information fromNHTSA.gov and vehicle recalls. Be kind enough to search responsibly.
Disclaimer:
Most sites warn about violating several vehicle industry acts like Motor Vehicle Information and Cost Savings Act. Here's what one of the top ranked license plate finder says:
You may only conduct License Plate and VIN owner information searches to carry out one or more of the approved purposes of either the "Automobile Information Disclosure Act," the "Motor Vehicle Information and Cost Saving Act," the "National Traffic and Motor Vehicle Safety Act of 1966", the "Anti-Car Theft Act of 1992", or the "Clean Air Act," all as now or hereafter amended. By submitting this form, you attest that you are running the search for an approved reason, and you will not share the data with anyone who is not authorized to view it by law. Vehicle owner information is not always available. You also declare that you shall not use search results for any purposes under the FCRA. You will be required to attest to these statements again in our member's area when completing your search for a vehicle owner.
Frequently Asked Questions.
Do the above services provide FCRA information?
Is doing license search Legal?
All the information you get from the above services is publicly available. You are only taking advantage of publicly available information and not breaking into some private enclosure to get it. This makes it completely legal, even though most of the information seems intrusive.
If it's legal, why can't I get this information from the DMV?
The DMV doesn't put personal information publicly. This is to safeguard the owners of the cars, the cars, and their property. This is in accordance with the Driver's Privacy Protection Act that ensures nobody misuses your information.
Do the search services provide information on classic cars?
Some license plate search services such as FAXVIN offer information about several cars, including classic cars. Additionally, you can do searches for vehicles with a VIN of less than 17 characters.
Who should go for each option?
The fastest option is to use any of the above listed license plate search services. You'll get accurate results and save time taken by visiting your local DMV stations. However, if you fancy a tedious option, you can get your vehicle information at a local DMV. The only catch is having the license plate number. Some states see it better charging you for the information while others entirely deny you access to the license plate information online. Bear in mind that this option will consume a lot of valuable time.