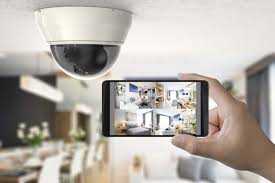 If you are hesitant to get a home security system because you are afraid of its costly price, then you need to hear about the do-it-yourself or DIY home security systems. With DIY home security kits, you purchase them online and have them shipped to you together with a step-wise installation guide. After installing it, you can configure it in such a way that you can monitor the security status of your home remotely via an app on your smartphone.
To get started, read below our detailed and well-researched list of the best DIY home security systems.
Table of Content
What are the Pros and Cons of Having DIY Home Security Systems?
Pros:
No binding long-term monitoring contracts – Most DIY security kits are purchased upfront and for most vendors, they do not require that customers sign up for long-term contracts. Most of them offer flexible month-to-month plans for video cameras and monitoring.
Real-time security updates on your phone – Nowadays, DIY security systems come with a mobile app capability that helps in remote monitoring. This allows you to have updates about the security situation at home while you're away.
Can make changes and adjustments on the system anytime – With a DIY system, you enjoy the flexibility of choosing the devices you want for your security needs. You can also add more devices like cameras and sensors later when the need arises.
Save money – Since you install the equipment on your own, you can save on the money you would have spent on its installation.
Can finish the installation and configuration at your own time – During installation, you may be caught up with activities and fail to finish the installation in one go. You can always continue the installation later. However, this depends on the kind of DIY system you buy.
Cons:
The wrong installation could render the security kit useless – Since most DIY customers are first-timers on installation, mistakes are due to happen. An error in following the installation procedure could destroy the equipment.
It could be time-consuming when you're a newbie at installation – For starters, installation takes more time compared to when it is done by a professional technician.
No professional monitoring – Most DIY security systems do not offer professional monitoring. Without monitoring, a security breach could take longer to get a response when the sensors are triggered.
The Best DIY Home Security Systems
1. SimpliSafe Home Security Kit – An easy-to-install system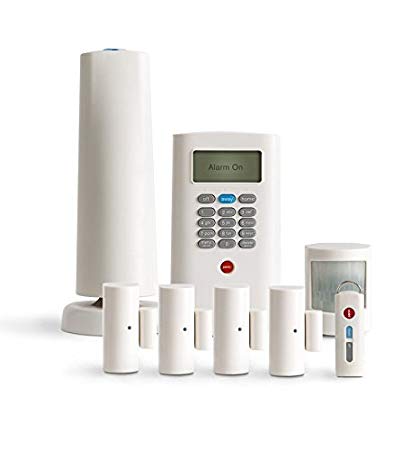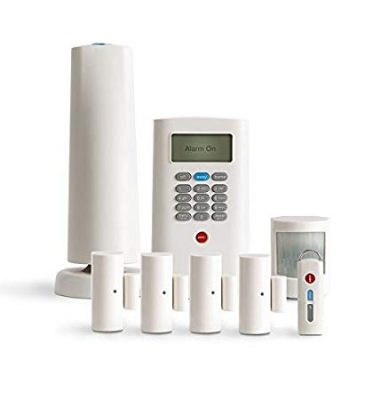 Cost:  $14.99-$35.10
SimpliSafe is a top-rated security system among 3M+ American homeowners. The kit is the most sought-after security kit for the round the clock protection against intrusions and also comes with remote monitoring and in-house automation capabilities. It also has an A+ BBB rating.
Though it has optional monitoring packages, the kit comes with different DIY packages for you to choose from. The three DIY packages include Essentials, Barrington and Hearth. SimpliSafe Security equipment is purchased upfront and comes with a 60-day risk-free refund policy.
You can buy the kit together with an optional monitoring plan that has both a monthly and annual subscription fee. About the monitoring package, there are three plans you can choose from: the standard, the interactive and the pro-superior plan. The monitoring capabilities also allow you to enjoy a range of smart devices capabilities that are unavailable with other monitoring-free plans.
SimpliSafe security kit is an all-inclusive security solution, especially when you're looking to start big on your home safety needs.
Pros:
No long term contracts
Affordable professional monitoring packages
Multiple equipment packages to choose from
Cons:
No mobile alerts for the basic monitoring plan
Smart home devices unavailable on no-monitoring plans
No smart home capabilities on the basic monitoring plan
2. Link Interactive Home Security System – Best for building your package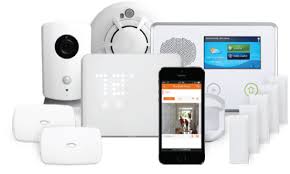 Standard Monthly plan: $30.99
Gold Monthly plan: $39.99
Elite monthly plan: $44.99
When it comes to offering up-to-standard security with modernized capabilities, Link Interactive Security has got you covered. For over 60 years in the industry, Links Interactive has grown to be a leading provider of customizable DIY home safety solutions. It is easy to install and has a 30-day return or refund policy.
There are three plans offered by Link Interactive. These are the Standard, Gold and Elite plans. Each plan has two control panels for you to choose: the 2GIG Go! and the IQ Panel 2 control panels. The 2GIG Go! control panel is available on all of the three plans, but the IQ Panel 2 comes at an extra charge of $200. No fees will be charged for the installation and activation fees.
Also, the Link Interactive security system comes with a flexible term contract that lasts between 1 to 3 years according to your needs. Also, you'll get a fixed rate for the contract period. There are no hiked periods within the contract period.
Pros:
Has a fixed rate for the contract period
Provides remote monitoring via mobile phone in all plans
Has flexible contracts
Has an easy DIY installation procedure
Cons:
Lacks a professional installation option
Non-interactive website
Video monitoring capability only featured in the most expensive Elite plan
3. Protect America Home Security System – The real deal for entry-level pricing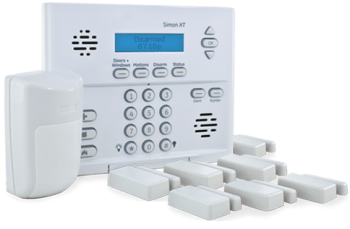 Copper monthly plan: $19.99
Silver monthly plan: $37.99
Platinum monthly plan: $42.99
Protect America has set itself apart as one of the most affordable security providers in the US for the last 25 years. The security system provides automated home safety devices and high-resolution cameras that make your home both secure and smart. The Protect America security equipment comes in three different packages: copper plan, silver and platinum plan.
The copper plan package is suitable for anyone with a relatively small home or a rented apartment. The package has a standard control panel, three window and door sensors, a motion sensor, a yard sign, and four stickers for the doors and windows. The silver pan comes with six additional window and door sensors on top of the copper plan devices. For the platinum plan package, there are five more window and door sensors, aside from all devices in the previous plans.
The security vendor provides monitoring services by subcontracting the renowned COPS Monitoring Company, which is a well-known monitoring service provider with over six stations across the country. The monitoring packages are offered based on the customer's desired connectivity whether landline, cellular or broadband connectivity.
Pro America's installation is purely based on a DIY strategy. There is no professional installation. You are offered an online guide for the installation process, and if stuck, there is reliable customer support to provide relevant help.
Pros:
Has a locked-in monitoring rate
Does not charge installation fees
Comes with smart devices and cool features
Does not charge upfront costs on equipment
Cons:
There must be a contract
Has a 30 ay limited warranty
One must upgrade to enjoy video monitoring, smart capabilities and smoke detection
4. Frontpoint Home Security System – Offers the best customer service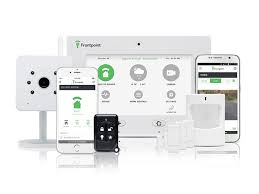 Monthly plan: $34.99
Professional monitoring package: $34.99 – $49.99
Frontpoint home security services offer tech-savvy yet straightforward security systems to keep your home safe and sound. If you sign up for the three-year service contract, the security vendor will assure you of locked in monitoring rates and a limited lifelong warranty.
Frontpoint does not charge an installation fee, and once you buy your kit from them, you can follow a DIY guide and get the job done in 30 minutes or less. A wide range of equipment sets is available, and they're all ideal for both small homeowners.
The most exciting feature of the Frontpoint security system is that you pay the same monthly fee for all the professional monitoring plans. This makes it easier and more efficient for you because you get to choose the monitoring plan that is best for your safety needs.
At the most basic Safe Home Everyday Plan, the packaged devices are a Frontpoint hub, a keypad, three window/door sensors, two motion sensors, signage and decals. In addition to these devices, the other comes with new door and motion sensors, smoke sensors, indoor cameras, glass breaker sensors and different types of sensors. The number of devices all depends on the plan selected.
Pros:
Wireless capabilities
Offers a limited lifelong warranty
Has 4G LTE monitoring capabilities
Cons:
A guarantee cannot be given without a contract
The security settings could become more expensive
No mobile alerts for the necessary monitoring plan
5. LifeShield Home Security System – Best for wireless connectivity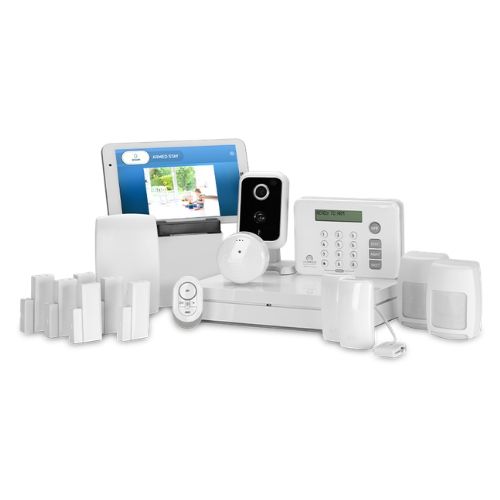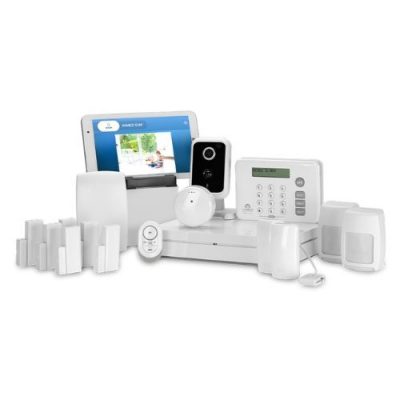 Monthly cost: $19.99
LifeShield is a home security solutions provider for both DIY and professional installations and offers them in three packages. Each of the packages has the necessary security devices like a keypad, windows and door sensors, a base and other similar devices.
The LifeShield security system has self-monitoring capabilities, which make it ideal for those seeking to keep an eye on the activities in and around their places of work or even at home. The equipment package comes at a pocket-friendly price of $19.99 per month for the Shield Your Pad Package.
For monthly monitoring packages, the prices are a bit higher because they come with more devices. These devices include more sensors and environmental detectors plus many others. The LifeShield Security kit is easy to install as it comes with a clear guide to help you build your security system that best suits your home.
Pros:
Doesn't need any contract
All plans come with a remote-monitoring app
Has customizable and upgradeable packages
Cons:
Prices of higher packages could go higher with upgrades
Some features are unavailable on the basic monthly plan
The quality of both the image and video footage is low
Expensive equipment parts
DIY security systems are becoming popular in the country, and many prefer them over the professionally installed systems. However, the competition between the two is continuously growing steeper by the day. The DIYs are loved for they are easy to install and configure, and thus, the installation fee burden is lifted off their shoulders.
Nevertheless, to choose a DIY security system is purely dependent on your knowledge of the best that the market has to offer. So you need to research more and see if you think you can follow all the installation steps then you can decide which DIY home security system best suits your needs.
FAQs
What is a DIY home security system?
DIY stands for 'do It yourself.' A DIY home security system is, therefore, a security kit that you can buy and install it in your home on your own. With it, you can avoid getting a professional home security system installation, which involves a technician from the security company you purchased the package come and install it for you.
How do I know that a DIY security system is the right one for me?
It depends on several factors. Most people prefer the non-contractual system where there is no long-term contract. Also, depending on your ability, you'd want a security system that is pocket-friendly yet with all the features that will ensure your home's safety is in check. You could also consider one with professional monitoring features.
Is it a must for a DIY security system to have remote monitoring mobile apps?
It is not a must. However, with the current technological advancement, most security companies have incorporated a mobile app to keep tabs with real-time activities at home even while away. For most security systems, this feature is available in higher packages other than the basic plan.
What happens to my kit when I have to move to a new place?
For most DIY security kits, you can take them with you when you move to a new place. Since most are adhesively mounted, removing them is not that hard as well. However, it is always best to consult your installation guide for any unmounting provisions. If need be, contact the company's customer support team.
Do all DIY security systems have professional monitoring capabilities?
Not all. Most of the security systems with a professional monitoring system are professionally installed. However, several popular DIY security systems have this feature in higher packages but you have to pay some extra cash for it.