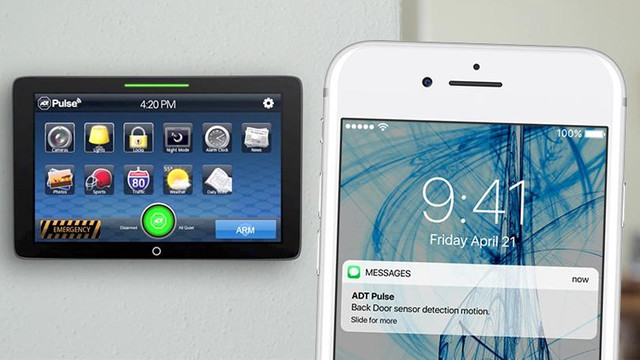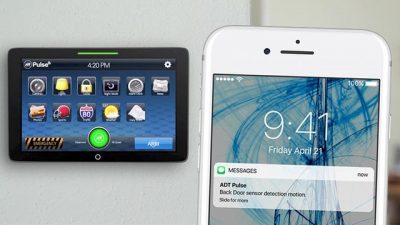 When people talk about home security systems, the first thing that many think is that it is expensive. However, they got it all wrong. You can have the best home security system installed in your home or apartment for an affordable price.
A home security system usually consists of motion sensors, security cameras, alarm system and other types of sensors. Most home security system providers offer packages that cost as low as $30 per month. Do-it-yourself home security systems can also be an option if you don't want to pay for installation fees.
If you care about the safety of your family, it is recommended that you get a home security system. You'll be able to put several cameras anywhere you want and be able to easily monitor all corners of your place through an app or a single monitor.
Read on if you want to know the prices of the best home security systems available in the market today as well the pros and cons of each one.
Table of Content
What are the Pros and Cons of Having Home Security Systems?
Pros:
Scare off potential intruders – If intruders are aware that your home is armed with a security system, they'll know that it will be difficult for them to intrude into your home. Thus, there is a lower chance that they will target your home.
Receive an immediate notification– You can receive information that your home has intruders. Some home security systems can be accessed on your mobile app. Hence, you can easily monitor your home from your mobile phone anytime and anywhere you are.
Police are dispatched in case of any break in– With the installation of a home security system in your home, the police will be notified if someone breaks in.
Continuous operation during power outrage– Some home security systems have been made in a way that when the power goes off, it does not affect their monitoring system. Hence, they continue to work even without electricity.
Get an excellent 20% discount from an insurance company– A home security system can help you save 20 percent on your home's insurance on average. This is because it makes you less likely to file a claim with your insurance company.
Cons:
False alarms – In case your children or pet tamper with the security system unknowingly, an alarm is triggered. This is called a false alarm.
High cost of installation – Some home security systems cannot be installed individually. Professionals are paid quite a big amount of money for the installation. Depending on your service provider, you may also need to pay a monthly cost.
The Best Home Security Systems
1. Brinks Home Security System – Has smart home capability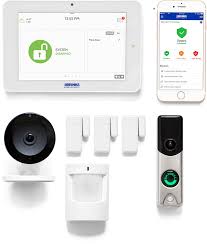 Cost: $29 per month
Brinks Home Security company is a merger of two other companies, Livewatch's DIY home security and Moni Professional monitoring service. These companies are reputable, and the merge aims to provide customer-tailored, efficient and affordable security solutions. The company has unmatched brand recognition and value addition which gives it a competitive edge with other security vendors.
The company has two security packages. Each option is upgradeable. The home complete package can be upgraded to include advanced video features such as cloud storage and live streaming. The upgraded option comes at an extra charge.
The home security package is a DIY system where the customer can install it by themselves using an elaborate step-by-step guide. Also, the kit comes with a 30-day risk-free trial period and a two-year warranty.
For the basic plan subscribers, they get three wireless door sensors and a motion sensor. A touch display system and a yard sign are fitted in the Brinks Security system to ensure you keep tabs with the happenings that could threaten your home's security.
Brinks Home security system's best feature is its smart hub that is compatible with most of the smart devices at home, including Alexa from Amazon. All the sensor signals are kept hacking-free by the protection feature so that no unauthorized persons can access your home. The system also has an LTE cellular alarm signal that alerts you when there is a break-in.
To further tighten your home security, the wireless door sensors are customized to respond within a communication range of 200ft. It has a hands-free alarm system that helps you unlock the door from your phone app. The advanced video feature has an HD doorbell component and an indoor night vision camera. These features are meant to keep your home safe and ensure a quick response in case of a breach.
Pros:
Remote control capability via phone
A 30-days refund policy
Round the clock monitoring service
Locked warranties
Compatible with home automated devices
Two-year warranty
Cons:
A binding three-year commitment contract
There are extra installation costs
2. Deep Sentinel Home Security System – The best in security monitoring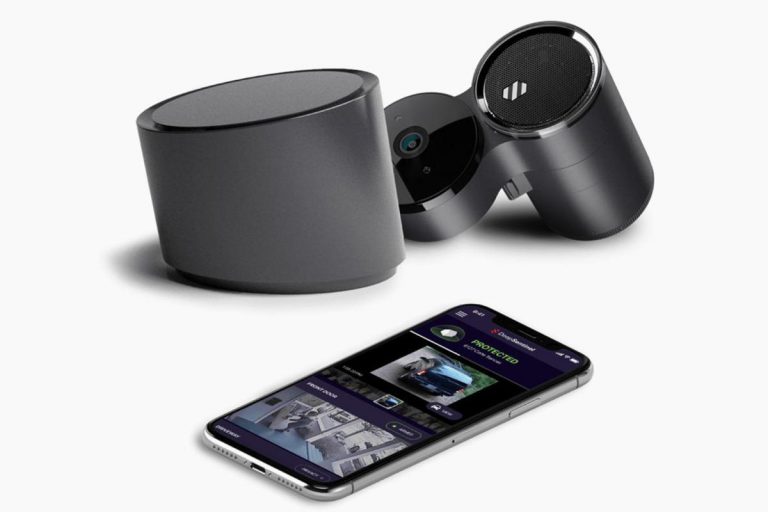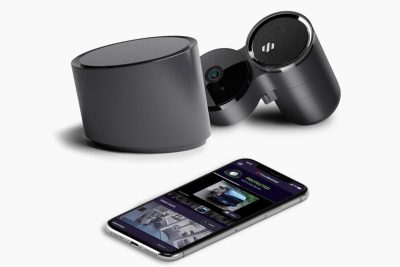 Cost: $49.00 per month
The Deep Sentinel home security system has it all if you are looking for a proactive system for your home. It operates uniquely by using layered protection to prevent a security breach before it happens. The tech behind this capability is a combination of live stream video recording and artificial intelligence (AI).
The monthly package comes with two powerful side speakers that produce a loud alarm whenever there is a break-in. The triggered alarm is responded to by Deep Sentinel's agents to keep off the intruders before a burglary occurs.
Deep Sentinel security system incorporates hi-tech wireless HD video cams with predictive AI technology plus a quick response team to stop a crime before it happens. It has a DIY installation option, which includes a single-step camera installation, one screw and no Wi-Fi setups. The company employs real security guards who monitor the live video footage and responds to the right alarm calls. This means there are no fake alarm calls.
With artificial intelligence, the system can detect and differentiate between the real threats from a fake or unsuspicious security alarm. The AI footage recording system can record AI-related data for over six months of nonstop footage.
To purchase the Deep Sentinel home security package, you need to sign up for a monthly-billed one-year contract. The package, however, is the perfect solution if you are looking for an advanced security monitoring system.
Pros:
The best for crime prevention
Offers 24-hour surveillance system
Eliminates fake alarms
Best for maintaining privacy
Uses modern predictive AI technology
Cons:
Doesn't have smart home capabilities
No sensors
3.

Link Interactive
 – Provides a cellular-based security system
Cost: $39.99 per month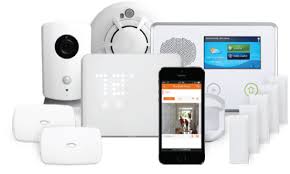 Link Interactive is a 60-year-old home security company. Depending on your needs and budget, the contract you can get with it can either be for one, two or three years.
Installation of the Link Interactive home security system is also quick and easy. DIY installation is also an option if ever you are in a tight budget. Intrusion protection, environmental protection, home automation and smartphone control are just some of its best features.
Its support team is readily available to alert authorities 24 hours a day in the event of a break-in.
Pros:
Easy DIY setup
Affordable
Has a vast array of home automation features
Provides its clients with backup security systems
Provides a cellular-based security system
30-day money-back guarantee
Cons:
Contract should be for a minimum of one year
4. ADT Home Security – Offers free equipment worth $850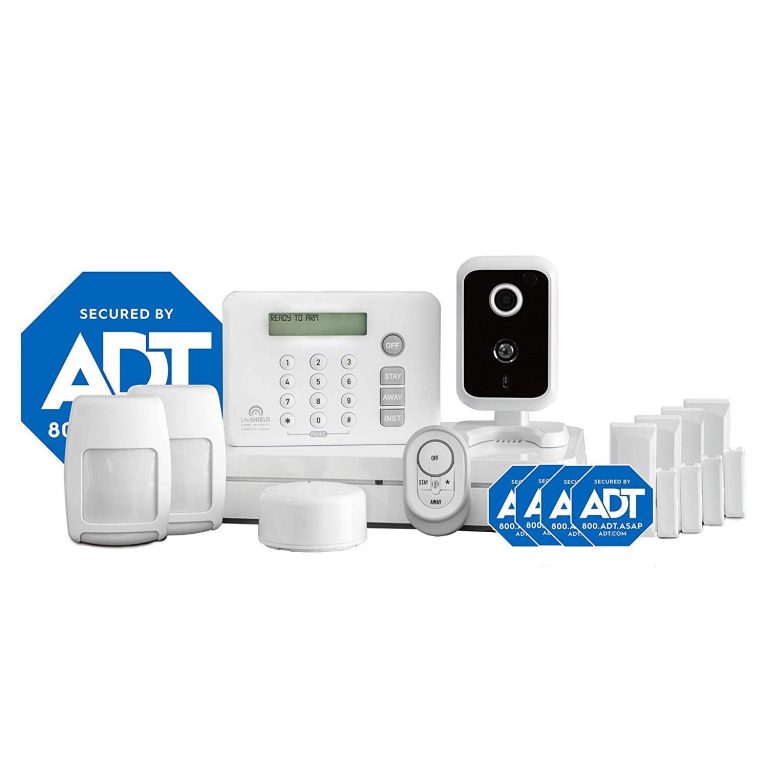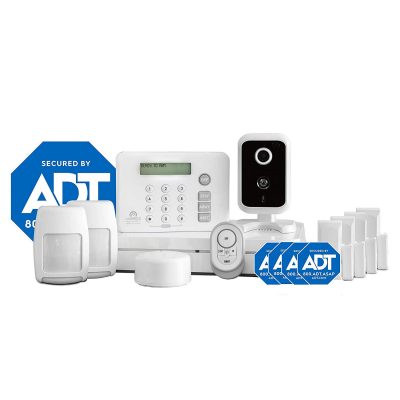 Cost: $27.99 per month
ADT home security is a home monitored security system that has been in business for over 140 years. Formerly known as The ADT Corporation, ADT is an American company that provides small, large business and residential electronic security as well as fire protection in North America. The head office is located in Boca Raton, Florida.
ADT has an extensive set of system devices. Its package system comes with an application for use on a smartphone, smart home integration, different camera options and many more. It does not deploy its monitoring system as other small security companies. It has 7,000 operators working at their six monitoring centres.
Moreover, it offers professional installation, saving you from the hustle of setting it up. For those planning to move into new homes, ADT gives a discount mover's package to already existing clients. It has a cell-guard, 2-way voice, home health security services, low-temperature monitoring, flood detection, fire monitoring and carbon monoxide monitoring features.
Pros:
Same day professional installation available
$850 worth of free equipment
6-month money-back satisfaction guarantee
Six monitoring centres
Landline options for areas without great cell coverage
Brand recognition and loyalty
Cons:
Does not offer many cameras
Not the best for smartphone/mobile control
Not a good option for renters
Inconsistent customer experience
5. Vivint Smart Home – Offers cloud storage
Cost: $39.99 per month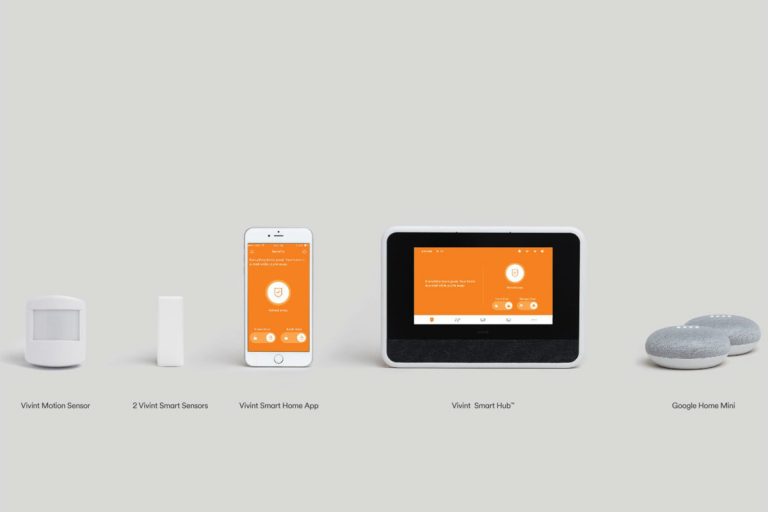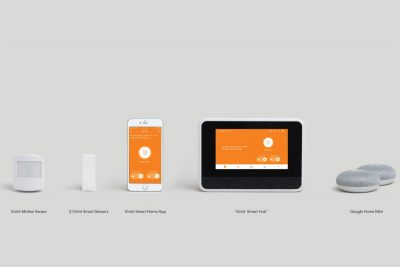 Vivint Security, which is founded by Keith Nellesen and Todd Pedersan, is an American private smart home services provider in the United States and Canada. This home security has been in business since 1999.
In March 2019, Vivint had over 1.4 million customers in the U.S. and Canada. Its package includes smart home devices, security cameras and many others. Its alarm panel works hand in hand with other home automation devices such as Google Assistant and Alexa.
It has two levels of monitoring service namely the video monitoring system and the vivint cameras. Like other home security system providers, it needs to be installed by professionals so be sure to have extra money for the installation fees which sometimes can be costly.
Lastly, Vivint Security makes use of smart home technology and offers cloud storage to its clients.
Pros:
Compatible with home intelligent devices
A generous equipment package
We have enhanced in-home automation
Inventive advanced technology
User-friendly smartphone application for controlling the system
Professional installation
Cons:
Requires a five-year contract
Most expensive of all security systems available
6.

Protect America – Offers e
ntry-level pricing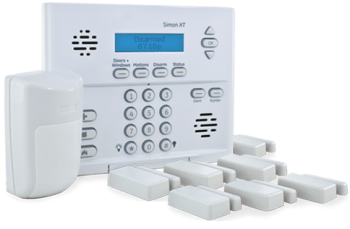 Cost: $19.99 per month
Protect America is one of the fastest-growing home security company in the US. Protect America was started in 1992 and has its headquarters in Texas. It is a simple and affordable home security system. Its equipment includes smart home automation, smoke and fire monitoring system and video service. It offers fundamentals like app control, bright lighting and locks.
In addition, it also delegates its monitoring services to COPS Monitoring, a reliable company that has six monitoring stations. It offers a variety of monitoring plans depending on what device you use to connect your security system. It can be landline, broadband or cellular.
Protect America does not give free professional installation services. Hence, their customers have to set up the equipment by themselves by using the online quick install guide or through the customer service line.
It offers free equipment that have an average cost of around $1,400. Locked-in rates, a price-match guarantee and 24/7 professionally monitored home security are also offered.
Pros:
Lifetime equipment warranty
Low locked-in rates
Price match guarantee
DIY installation option
No equipment fees
15-day free trial
Live and recorded video monitoring
Cons:
Contract should be for a minimum of 3 years
Pricey cancellation fee
7.

SimpliSafe
– Has an easy installation process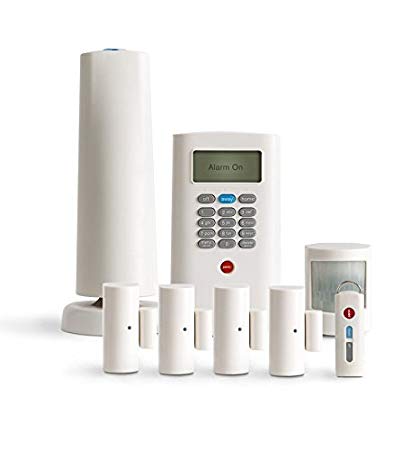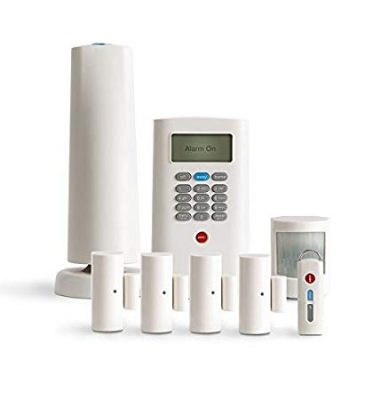 Cost: $19.99 per month
SimpliSafe is an American home security company based in Boston. It produces and sells self-installed security systems that connect to a central monitoring centre. It has been in business since 2007. It is an easy and comfortable way to install your home security system. It will not require you to sign a contract, and there is no monthly fee.
Its monitoring systems are handled by COPS monitoring that has a 40-year experience in the monitoring system field. Customers need to set up their equipment, which will usually take less than 30 minutes.
SimpliSafe also offers awards and accolades to its customers.
Pros:
Low monthly rate
Easy DIY installation
No long-term contract
Wireless equipment
Cellular alerts
60-day equipment trial
Cons:
Upfront equipment cost can be pricey
How Big is the Smart Home Market in the USA? 
The smart home market revenue in the United States is growing year over year. However, by 2023, Intrusion Detection and Alarms would be one of the segments with the largest growth in the market.
As per data gathered by PreciseSecurity.com, the Intrusion Detection and Alarms segment will register a massive increase in terms of revenue between 2019 and 2023. Other sectors that are expected to continue growing in the next years include Lighting Systems and Controls, Data Aggregation Equipment and HVAC Systems, among others.
With more than 40 million installed smart home systems at the end of this year, North America is the most advanced smart home market in the world. According to PreciseSecurity.com research, a strong upward trend is expected to continue in the following years, with market revenue reaching $49.5 billion by 2023.
More than 60 Million Homes in North America Will Be Smart by 2023
In 2012 the North American smart home market (including home security) reached $1.63 billion value and continued to grow in year-on-year time. In the next five years, the market enlarged more than six times and hit $9.9 billion worth, which was only the beginning of an even more significant expansion period.
Smart home market revenues reached $17.9 billion in 2017, an increase of an incredible 45 percent year-on-year. 2018 brought a 24.8 percent year-on-year increase with a $22.3 billion market value. The statistics show that the North American smart home market is expected to grow at a CAGR of 17.3 percent by 2023, reaching $49.5 billion in yearly income.
At the same time, the number of households that adopt smart home systems is forecasted to grow at a compound annual growth rate of 12.3 percent, resulting in 60.5 million smart homes by 2023 or 41 percent of all households in the region.
Divided by categories, global consumers spent $17.1 billion on control and connectivity products, making it the most significant type of smart home purchase. Security camera solutions generated nearly $16 billion in revenue. During 2019, the consumers all over the world spent almost $17 billion on smart appliances and another $16.3 billion on home entertainment and energy management devices.
Intrusion Detection and Alarm Systems' Revenue To Increase
According to the research prepared by PreciseSecurity.com, revenue in Intrusion Detection and Alarms is expected to reach $8.27 million by 2023. This would represent an increase of 91.43% in just a few years.
The whole Smart Home Market revenue in the United States is expected to grow from $27.46 million in 2019 to $62.68 million by 2023. This would represent an expansion of 128.26% in the coming three years.
One of the main reasons behind this increase in revenue is related to the growth experienced by the smart home industry and the Internet of Things (IoT).
What are the Best Home Security System Features that You Should Look for?
Smartphone app for remote monitoring
Home security systems with mobile app integration will appeal to most homeowners because they're able to keep tabs with their home security status remotely. Also, in case of an alarm, the mobile app alerts the homeowner, and they can call for rescue immediately. Mobile app integration is a sure safety measure for any home security system.
All-time professional monitoring services
For most home safety systems, professional monitoring is both a must-have feature and a selling point. In addition to monitoring, most systems have advanced features like a mobile app for remote monitoring, video footage and smart home device integration. All these features are meant to heighten the security measures for your home.
Control panel
A central control panel in a home security system enables you to execute a set of instructions from a single point. This is commonly called arming and disarming the system. For example, you can use the control panel in two-way communication with a hands-free professional monitoring agent in the event of an emergency.
Motion sensors
The most common sensors with many security systems are door and window sensors. These are essential features as they help detect suspicious activities by sounding an alarm. Motion sensors are best in detecting and alerting of an attempted burglary. However, it is recommended that motion sensors be object-sensitive to prevent false alarms.
Live security cameras
The first step to ensure home security is the ability to monitor the indoor and outdoor activities in your home. Fitting security cameras in and out of your house is the surest way to track real-time happenings. It is easier to spot unauthorized access to your home through security cameras.
Smart device integration
Most home security systems have taken the safety measure a tech-move higher by integrating smart home devices. These devices include smart locks, door controllers and smart lightings among others. The ability to control these parts of your homes remotely and smartly adds an extra sense of security.
When Can You Get the Best Home Security System Deals?
Special promotions
Nearly all security system vendors offer their customers some regular promotions in different ways. Such promotions could include some valued Visa gift cards plus free installation of a security system or even a free security kit giveaway. As a customer, it is always good to look out for such money-saving promotions whenever you go shopping for security equipment.
2. Discounts for special groups
These are very common with most security system companies. Among the luckiest special groups who often get away with such discounts include aged persons, military personnel and the physically disabled. Special group discounts could consist of slashed down prices for security systems, reduced fees for equipment purchased or contract flexibility. If you belong to any of such special groups, you could be lucky to enjoy lucrative discounts when you go to buy home security equipment.
3. Deal days
On certain select days every year, security equipment vendors often announce considerable discounts to their customers. Such days are often public holidays, black Fridays, cyber Mondays or a select couple of days in a month where never-seen-before deals on security systems are announced. On deal days, you could enjoy some excellent incentives, discounts or gift cards that could help you save money big time.
Conclusion
Having a home security system  and being able to easily monitor every corner of your house anytime and anywhere you are will give you so much value much higher than the average $50 you'll need to pay every month.
If you don't have it installed in your home yet, choose one now and enjoy all the benefits a home security system has to offer.
FAQs
What is the cost of a home security system?
The cost of having a home security system depend on the type of plan, its features and the service provider you'll choose.
What equipment comes with a home security system?
A home security system consists of a control panel, indoor and outdoor sensors, glass break detectors, security cameras, smart home devices and environmental monitoring devices like smoke alarms or carbon monoxide detectors.
Can I access the home security system on a mobile app?
Yes, you can. The mobile apps can enable you to control and monitor your lighting system, sensors and other system devices. Customers prefer home automation because it has added security. It's also more convenient and offers a better way to manage your home security.
Do I need a permit to have a home security system?
There is no problem in having a home security system without an alarm. It is only essential to have a permit in case of remote monitoring or for emergency response. Sometimes, the local government in your area may require you to have one.
Will the home security system work during blackouts?
Some home security systems can function during blackouts. This will depend on the features you'll get from your service provider.