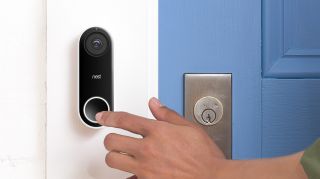 As a homeowner, you always want to feel comfortable and safe in your home. Also, you may sometimes find it difficult and sometimes annoying to answer the door when the doorbell rings, especially if you are not prepared to have visitors. Sometimes, you might be asleep or in a place where you cannot hear the bell. Other times, it might just be a prankster or someone you don't want to see. Or you might be too sick to walk down a flight of stairs only to discover the person at the door was looking for someone else.
The emergence of new technologies has enabled many amazing features that can make your life easier and a lot more secure. For example, you can now easily see who is at your doorstep with the touch of a button.
Many of these devices are cheap and easy to install. You do not need an expensive or experienced technician who asks for a huge amount of money for the installation. Once you buy the equipment, you can simply install it alone without any hassle.
There are hundreds of devices that have been produced to make answering the door a lot easier and fun. The wide range of options can make the process of choosing the right equipment for the intended function at the right price difficult. So, to make your decision a little less daunting, we are going to look at the five best video doorbell cameras that are available in the market. Our informative and straightforward guide will provide you with a detailed list of options that will help you choose the best device for your peculiar needs.
Table of Content
What are the Pros and Cons of Having Video Doorbell Cameras?
Pros:
Ease of use – Video doorbell camera is so easy to install and use. It is simple and no particular skill is required to operate it. All you need to do is to install the device at the door and then use any portable device to control it remotely from the comfort of your house.
Additional security – The video doorbell camera provides you with added security. You can easily monitor who is at the door without leaving your seat. This is valuable, especially if you have small children in your house. This way, you can prevent them from opening the door to total strangers. It can also serve as evidence against stalkers, vandals and thieves who may look to harm you or damage your property.
All-in-one option – Apart from functioning as a video camera, it can also serve as a doorbell and as a dual-mode communication device. You can interact with anyone without opening your door. This is really convenient and saves you a lot of time and effort.
Remote access – If you are on the road or away for a vacation, you can quickly check to see who has been to your door. All you need to do is connect the device to the internet. This gives you real-time access all day.
Affordable and compatible – Most video doorbell cameras are affordable and compatible with a wide range of devices. Therefore, you don't have to worry about buying new portable devices to run the doorbell camera. You can easily configure your personal devices to run with the video doorbell camera without any fuss.
Cons:
Privacy issues – Like any technology, video doorbell can also be hacked. Malicious individuals can gain access to your device through your home network. This can be a real security issue as a total stranger can monitory your activities and that of your family.
Susceptible to vandalization or theft – Children or vandals can simply steal or tamper with the device. This can be an issue, especially if your house is easily accessible to the general public.
The Best Video Doorbell Cameras
1. Ring Video Doorbell 2 – Has an excellent motion detection sensor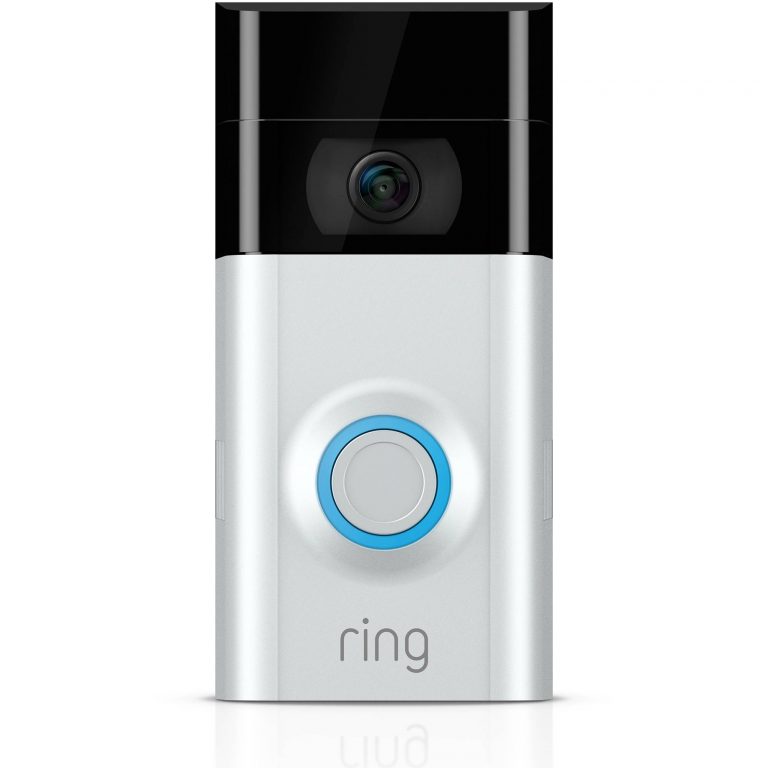 Cost: $199.00
This device is among the best video doorbell cameras in the market at the moment. It has become quite popular among homeowners. It is mostly used where safety and security are the primary concern.
It is equipped with a dual-mode audio communication feature that allows you to communicate with anyone that comes to your door. The speaker and microphone are beautifully itched on to the devices to make for excellent finishing.
It also has an excellent motion detection sensor, which detects the presence of visitors or intruders at your door. The dual-mode audio communication and motion detection sensors can be used to scare off vandals and neighbourhood kids who seek to cause trouble.
The camera is a high definition 1080p video device, which is activated by the motion sensor when movement is detected. It allows you to see footage and record videos in high resolution. This capability can be instrumental, primarily when the footage is used as evidence for an event.
The Ring Video Doorbell is compatible with IFTTT and Alexa, which can be used for smart house integration that allows for mobile command and use.
It sends you instant notifications whenever the device detects a presence at the door. This allows you to quickly login to the platform to monitor your door or call someone to check up on your house. This is really helpful, especially if you are away for a long time. It also has an infrared sensor, which allows for night use.
This device is easy to use and install. It costs $199.00, and it is available on Amazon, eBay and other online stores.
Pros:
Simple to use and install
Supports 1080p video
Uses hardwired or battery power for operation
Excellent motion detector
It has an IFTTT feature
Cons:
It is conspicuous and prone to vandalism
Video recording only works with an active subscription
2. Nest Hello – Has face recognition feature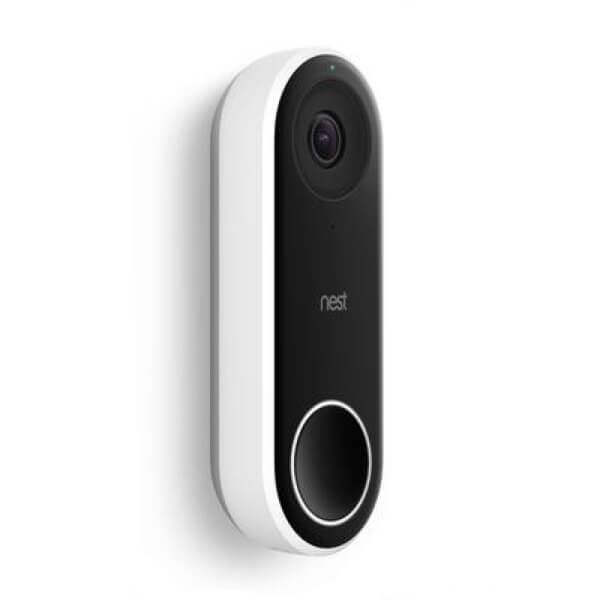 Cost: $229.00
The Nest Hello video doorbell camera has a smooth looking shape. It is the type of doorbell camera that you would install if you worry a lot about aesthetics.
It has a microphone and a speaker that allows for dual-mode audio communication through portable devices. Also, it has an additional feature that lets you produce and store messages that visitors can listen to when you are away. You can also utilize the mobile application to send instant voice messages to the family when they are at the doorstep.
The best feature of this device is face recognition, which can be used to differentiate between familiar and unfamiliar faces. It is IFTTT enabled and it has HD 1080p video, which allows for about 160o of clear vision. This is one of the features that put this device on the list as one of the best video doorbell cameras. Like other doorbell cameras, it also has an infrared sensor that allows for night time usage.
With the Nest Hello video doorbell camera, video recording can be set continuously or triggered when the motion detector senses any movement. It costs $229.00 and requires a subscription for full use of all features.
Pros:
Good face recognition feature
Lovely design
Excellent video quality
Works well with Google and Amazon services
Cons:
Works only through a hardwired source
Many functions can only be accessed with a full subscription
3. RemoBell S – Comes with free cloud storage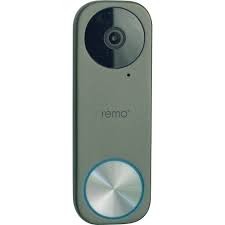 Cost: $99.00
RemoBell S is a cutting-edge video doorbell camera that is efficient and cheap. It provides high quality and sharp HDR videos at 1080p. The camera can be controlled remotely, which allows for a 180-degree field of vision. Like all other video doorbell cameras, it possesses a dual-mode audio communication feature, which is an essential feature for such devices.
One advantage of the RemoBell S is that it comes with free cloud storage. Although storage is limited, the device is quite cheap, as no subscription is required to access the cloud.
It also has an infrared feature, which enables night use. It works well with Google and Amazon services and it is compatible with a wide range of devices that allows for IFTTT.
At $99.00, the RemoBell S is a cheap video doorbell camera when compared with the full range of impressive features it possesses. This reason makes the doorbell camera among the best video doorbell cameras that are available, especially if you are working within a budget.
Pros:
It is cheap
Compatible with IFTTT
Works well with Google and Amazon services
Wide field of vision
Cons:
It uses a fish-eye view
It uses a hardwired source
4. Ring Video Doorbell Pro – Offers fast connectivity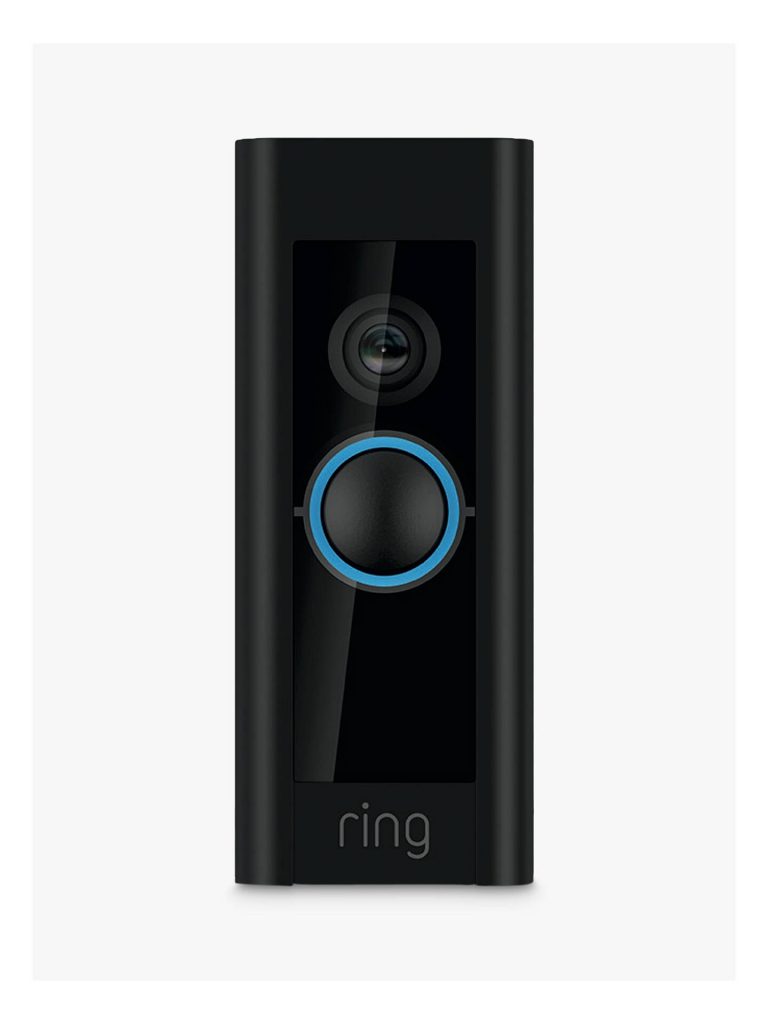 Cost: $249.00
The Ring Video Doorbell Pro is an advanced version of the Ring Video Doorbell 2.  It is smaller and better looking. The Pro has a much faster connectivity feature, which supports 5 GHz standard WIFI. This higher version generally provides more features and it is of better performance than its predecessor. The high-speed capability makes this doorbell camera one of the best video doorbell cameras that you can purchase at the moment.
It also supports dual-mode audio communication, which allows interaction with visitors. Like all other video doorbell cameras, it comes with the standard HD 1080p video feature that allows for quality video streaming and recording. Also, its pre-buffering feature works really well together with the motion detector. This prompts video recording instantaneously to ensure that no scene is missed.
This video doorbell is simple to install and easy to use. It supports Alexa, IFTTT and seamless live streaming. The Ring Video Doorbell Pro costs $249.00.
Pros:
Easy to install and use
Small design and good aesthetics
High-quality video with quality live streaming
It has a sensitive motion detection sensor
Supports Alexa and IFTTT
Cons:
It is costly
Works when hardwired
Features such as recorded video can only be accessed with a full subscription
5. August Doorbell Cam Pro – Provides outstanding live feed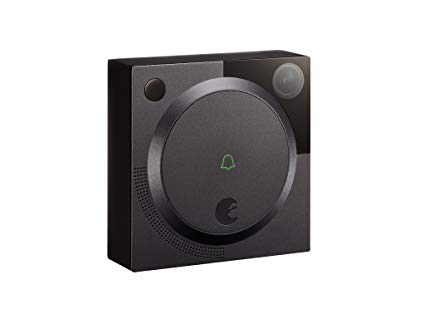 Cost: $199.00
This video doorbell camera can be described as a security type of device. It is quite efficient and possesses outstanding features for safety and security.
It has an outstanding video that is of HD quality, which works well with an intuitive pre-buffering feature. This makes the live streaming option and the motion detection work well together to provide you with an outstanding live feed. Also, it has a dual-mode communication feature that allows interaction between you and a visitor at the door.
August Doorbell Cam Pro is one of the best video doorbell cameras at the moment because it is easy to install and simple to use. The August Doorbell Cam Pro costs $199.00.
Pros:
Simple to use and install
Has good motion detection sensor
Excellent dual-mode communication
Fantastic live feed on demand
Cons:
Subscription is needed for video streaming and recording
IFTTT is not supported
There are several types of doorbell cameras. The devices presented above are some of the best video doorbell cameras that are available in the market. The kind of brand that you choose to buy or use depends on several factors such as your intended use for it, budget, required quality and other specific preferences.
Whichever type of video doorbell camera you decide to buy, you will be getting a device that will make your life a lot easier. You will no longer worry about physically going to the door when the doorbell rings. With just a touch of a button, you can immediately interact with a visitor that is at your doorstep. You will no longer worry about the security of your house and that of your family wherever you are in the world.
FAQs
How does a video doorbell camera work?
When an individual decides to press the doorbell button, you will receive a notification on your synchronized device, which tells you that someone is at the door. By accessing the synchronized device, you will be able to see and communicate with the individual.
Which device is the best video doorbell camera?
Many devices can easily fit into the best video doorbell cameras category. However, the best usually boils down to what type of function you want it to provide. Therefore, the best for someone may not necessarily be the best for you. So, the choice of which device is the best is usually subjective. It is determined by what you are looking for.
For how much can I get a video doorbell camera?
A video doorbell camera comes in different brands, with various features and different sizes. Therefore, different types of devices cost differently, which depends on the brand and service it can provide. The cheapest video doorbell camera will typically cost around $90, while the most expensive will not cost more than $250.
After purchase, are video doorbell cameras free to use?
Technically, all video doorbell cameras are free to use devices after purchase. However, if you want to enjoy the full features that each type of equipment comes with, you may have to pay a monthly subscription. These features may include live streaming, instant messaging, pre-recorded voice messages and cloud access. Different brands have different subscription packages. Usually, subscription per month ranges from about $2 to a little over $30 per month. Paying for a year's worth of subscription makes for a cheaper option.
Is video doorbell camera hardwired or battery-powered?
This depends on the manufacturer. Some devices are hardwired, while others use battery power. Some doorbells have two power options simultaneously. In this case, you can decide on your preferred mode of connection.