Do you want to protect your identity from various online injustices? Of course, and we've got just the right tool for the job, Identity Guard.
Since its launch in 2001, Identity Guard has been consistent in the cybersecurity space, and it's evident. The company's major selling point is providing traditional identity protection with the help of innovative techniques like monitoring via IBM's Artificial Intelligence (AI) – Watson. In a nutshell, the AI [Watson] monitors every digital pattern for any attribution to identity theft. IdentityGuard also gives three-bureau credit reports annually, as well as a TransUnion credit score every month. Ideally, Identity Guard is an excellent choice if you want to ensure your online identity is safe and secure, and this includes your data as well.
Table of Content
What is Identity Guard?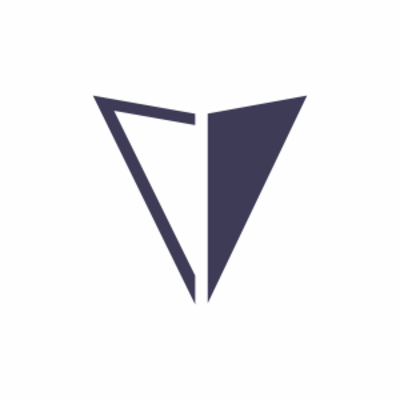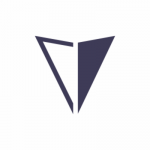 Identity Guard is a comprehensive service that strives to identify and warn you of any form of identity theft over the internet. The solution has a reputable culture of using cutting-edge technology when monitoring and keeping you abreast of any possible data breaches. Currently, Identity Guard has partnered with IBM's Watson to watch and alert you about all identity data breaches that affect you.
Identity Guard also provides useful tools that you can use to monitor your digital information. This includes alerts that may imply suspicious occurrences, like sudden unauthorized access to your financial details. Identity Guard specializes in putting all these features and capabilities in one place – making it easy to stay in the know of all security breaches.
More importantly, although Identity Guard can help you reduce the chances of falling victim to a data breach, it can also prevent the breach from occurring or even warn you before blindly providing your data to concealed scammers. Identity Guard can also help you to get back your stolen identity, and possibly reverse the damage caused to your reputation.
Pros and Cons of Identity Guard
Pros
Three-bureau credit report annually
Monitors your credit cards, SSN, and bank account numbers
Same-day suspicious activity alerts
Keystroke encryption when browsing
Antivirus and Firewall features
Reimburse Insurance – 1$ million for stolen assets
Gives access to cash if wallet is stolen
Affordable plans
AI-supported alerts
Easy to set up and use
Free credit score
Cons
Lacks money-back guarantee
Lacks two-step verification at login
Doesn't offer the same features and capabilities for all premium plans
Limited recovery utilities
Expensive plans don't account for the value
Identity Guard Features and Capabilities
Identity Guard sports useful features like an easy-to-use dashboard, an alerts section, as well as an unbeatable customer service space. Here is a detailed overview of its features.
Dark Web Scouring
Identity Guard uses the AI, Watson, to monitor the "Dark Web," a rather sketchy section of the internet that can only be accessed by advanced browsers like Tor. Moreover, you may have heard of the Dark Web from various sitings about shady deals and scandals, including major data breaches, as well as major trafficking of arms and drugs. Whether it means identity theft or peace disruption, it all happens in the Dark Web – an internet space without regulations.
Luckily, Identity Guard has invested resources and partnered with IBM to scour the Dark Web. Although IdentityGuard is not the only player to offer identity theft protection services, it seems to be the leader and more efficient in this category.
Monitoring Credit Bureau
Identity Guard also offers credit bureau monitoring, but it's limited to paid users on Total or Premier plans. If you've subscribed to either plan, you'll get a monthly Vantage 3.0 credit score. You'll also receive real-time alerts of any changes to your credit profile for all three bureaus. This implies that if you get or receive any new credit inquiry, then you'll receive an immediate alert – giving you sufficient time to take action to protect your identity and credit score as well.
Sends alerts
Identity Guard ensures it sends real-time alerts – around the clock – for any change or unusual occurrences affecting your account. This allows you to act quickly to secure your online data. Moreover, the alerts are sent to multiple platforms, all at the same time, to increase the chances of getting notified right away. You can receive timely pings on the client apps and emails. Even better, Identity Guard sends these alerts 24/7 if there's a major cause for concern. This is thanks to Watson, the AI, that continuously scours for possible threats to your information. With this feature, you don't have to look over your shoulder, always know Identity Guard will send you a timely alert.
Monitors address changes
Apart from your bank account address, Identity Guard doesn't exactly say if it watches for any address changes. However, it continually uses Watson to scan for any alteration of your identity data. And if any change of address is noticed, you'll be alerted right away.
Offers identity theft insurance
For every Identity Guard premium subscription, you'll be covered with a $1 million insurance protection. The insurance cover will be used for compensation if your identity gets compromised and your funds lost. According to Identity Guard, the insurance reimbursing is hassle-free. Every time an attacker steals your data, Identity Guard assigns you a personal case agent to walk you through the reimbursing process.
Family plans have their perks
If you purchase Identity Guard's family package, every member sharing your home address gets all premium services. Thanks to this, you can easily add your children and also adding adults is acceptable. All you have to do is request to add a member of your family, and Identity Guard will send them an invitation email. The newly added member can use the email link to provide all the required information to get started with Identity Guard.
Receive Banking alerts
If you purchase either Total or Premier package, you'll receive alerts for any banking activity as it happens. Whether it's a request to check balance, saving account, or bank management changes, you'll be notified. Identity Guard also notifies you if there's any change of your contact or address information.
Tools
Identity Guard also goes a step further to equip you with useful tools that can allow you to be proactive about protecting your information online. Thankfully, all premium plans offer a mobile app that can help you to prevent cyber attacks like phishing. There's also a browser extension that ensures safety when browsing the internet. There's also a social insight report feature available to users using the Premier package. The feature is Watson enabled, and it analyses your social media presence and advises the best tricks to keep your identity secure.
Pricing and refund policy
Identity Guard sells up to three premium plans at the time of this review. The three plans try to offer the same basic features and perks but vary in terms of advanced features and benefits. The three packages also vary in terms of pricing rates but have the same billing cycles – usually every 12 months.
Identity Guard offers two categories of the three plans. There's the individual category and the family package as well. I managed to look at both categories, and here's how they compare:
Individual Plans

The Value Plan – goes for $7.50 per month, and is automatically billed annually at $89.99
The Total Plan – goes for $16.67 per month, billed automatically every 12 months at $199.99
The Premier Plan – costs $20.83 a month, automatically billed $249.99 every year, the most recommended package.
Family Plans

The Value Plan – goes for $12.50 per month, billed $149.99 annually
The Total Plan – goes for $25.00 per month, billed $299.99 every 12 months
The Premier Plan – costs $29.17 a month, automatically billed $349.99 every year, the most recommended plan.
Note: I highly recommend that you stick to 'billed annually,' and enjoy a 17% discount on the total cost. However, if you choose to the monthly plans, the monthly bill goes up by a percentage.
The Refund Policy
Identity Guard's refund policy is not exactly straightforward, as it includes complex conditions. Nonetheless, I managed to review them, and here's my simplified report:
Annual subscriptions – are eligible for a hassle-free 30-day money-back guarantee.
Monthly subscriptions – don't qualify for a refund.
This is sad news if you want to try Identity Guard on a monthly subscription, considering you won't get a refund if you change your mind in the early days. Therefore, I advise you to stick to the annual subscriptions and enjoy a no-questions-asked 30-day money-back guarantee.
Identity Guard Compatibility
Identity Guard supports virtually every major platform and device. For instance, you can download a dedicated client for Windows, macOS, Android, and iOS. You can also get extensions for major browsers like Chrome and Safari. I recommend prioritizing mobile apps for quick pings on what's happening as per your online identity.
Setup and Ease of use
Ease of use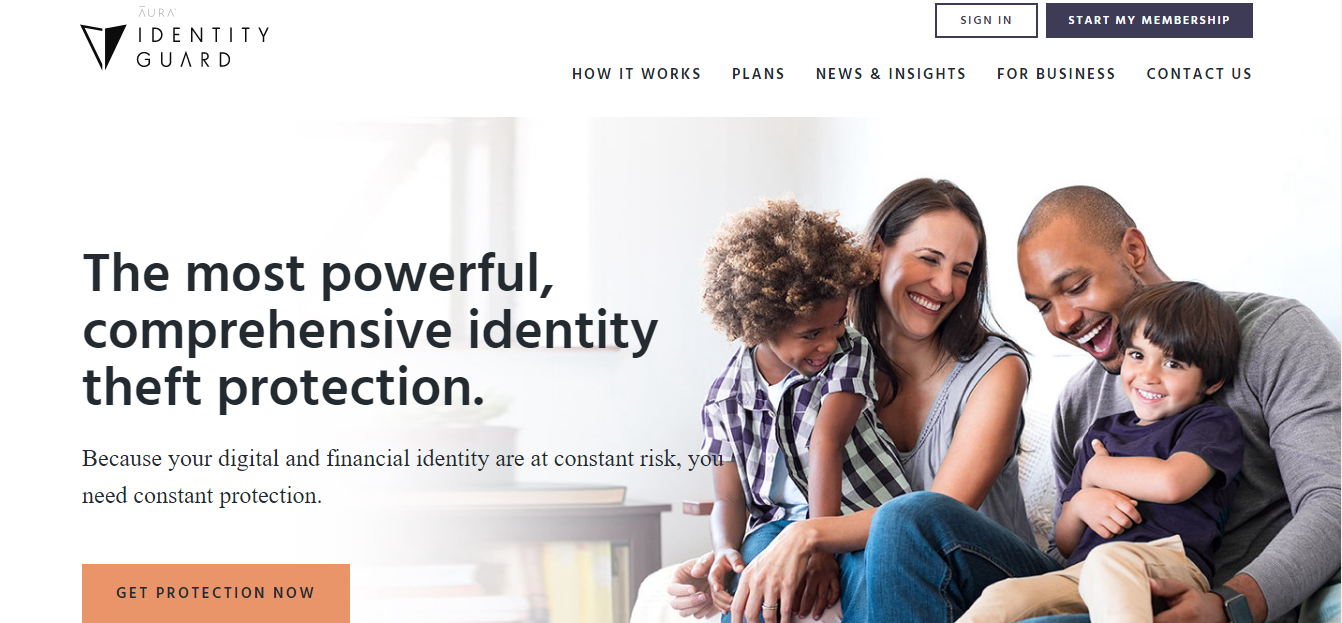 Identity Guard's official website is quite impressive and lives up to the hype assorted to the solution. The website landing page contains all the basic information you need to know about Identity Guard. There's also the "How It Works" tab that will give you an in-depth of what to expect from Identity Guard. Other useful sections include Pricing [Plans], news and insights, business packages, and the contact section. You can also easily get started by clicking on the "Get Protection Now" button.
Getting started with Identity Guard

Getting started with Identity Guard will take you approximately less than ten minutes. Follow these five easy steps to enjoy Identity Guard:
Register with Identity Guard
Setup the list of accounts to be monitored
Follow their risk management practices guide
Receive alerts on the go
Take back your identity
User dashboard and usability
Identity Guard's client apps feature a premium look and a minimalistic design. The user interface is easy to use and very intuitive. Identity Guard makes it possible for each user to have a personalized dashboard where they can view what's happening to their online data. The dashboard displays crucial information that requires immediate attention – it could be about your accounts or notifications about an identity theft that needs checking.
Identity Guard urges its users to install the mobile app (for Android or iOS) to make work easier. You can easily monitor your identity anytime of the day and from anywhere. The apps give you access to your credit reports, credit scores, bank alerts, and other vital notifications about data breaches.
Final Verdict
Identity Guard is an excellent option if you're after a solution that can help protect your online information in a comprehensive approach. With Identity Guard, you can rest easy knowing your online accounts are well secure, and should anything happen, the service alerts you right away.
The service also offers other perks that are worth mentioning. For instance, Identity Guard can quickly improve your credit score. You'll also get a whopping $1 million insurance cover if your identity gets compromised. Your banking activity is also monitored – if you purchase the right package. Identity Guard is worth every penny.
Identity Guard FAQs
How does Identity Guard protect?
Identity Guards scours hundreds and thousands of activities to identify any potential threats that might occur. The service will in return, send you real-time alerts. Identity Guard can help prevent any risk of stealing your identity.
Can Identity Guard protect my devices as well?
Identity Guard also includes protection against malware in its advanced plans. However, it's worth mentioning that Identity Guard can't prevent your device from getting hacked. This is why Identity Guard strongly recommends you use a reliable AV or VPN tool as an extra cover.
How can I cancel my Identity Guard Subscription
If you've qualified for a refund, as per their refund policy, then you can cancel by logging into your account and navigating to the settings page. Optionally, you can contact their customer support via the pilot line: 1-855-443-7748 for help.
What is IBM's Watson?
Watson is an Artificial Intelligence (AI) system from IBM. The AI can scour millions of transactions to check for any suspicious activity that might compromise your online identity.
What is a $1 Million Insurance?
This is an insurance contract that ensures the insurance company covers you with a face value of $1 million.