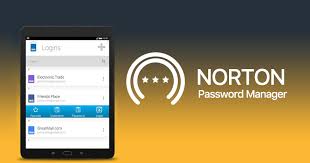 Are you thinking of using Norton Password Manager for your devices?
Norton Password Manager lets you have robust, unique passwords for each site you have an account on. It keeps your login credentials safe and automatically fills them for you.
Aside from usernames and passwords, you can also save your notes, bank account details and any kind of information you want.
If you're still not convinced to try out Norton Password Manager, check out our detailed Norton Password Manager review below. We have thoroughly checked its features, price, device compatibility as well as pros and cons.
Table of Content
What is Norton Password Manager?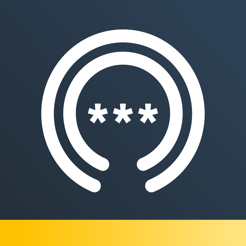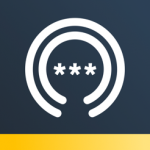 Norton Password Manager is a cross-platform software developed by the reputable Norton brand to help in storing, managing and sharing passwords.
The password manager works on Android and iOS devices. It is also one of the best Windows password managers. The software comes with browser extensions for Microsoft Edge, Safari, Firefox and Chrome.
What are the pros and cons of having Norton Password Manager?
Pros:
Shares passwords securely – With Norton you can manage shared accounts without hassle. You can share login credentials to joint accounts with coworkers or family.
Simple login – You can log in to your accounts the easy way. A password manager will automatically fill your passwords when you want to login to your accounts.
Robust, encrypted passwords – Because a password manager generated passwords on your behalf, you will not have to create passwords on your own. You will not have to worry whether the password is strong enough as the password manager will generate long, rand, and complex passwords for you.
Remember only one password – Norton password manager will store all your passwords in a single account. So, all you will need to remember is the master password to your account.
More than passwords – Most password managers allow users to store and manage more than passwords and logins. Some offer multifactor authorization and secure access to credit card information.
Cons:
Single point of failure – If you can't remember your master password, then you cannot access your other passwords.
What are the features of Norton Password Manager?
Easy Setup and Installation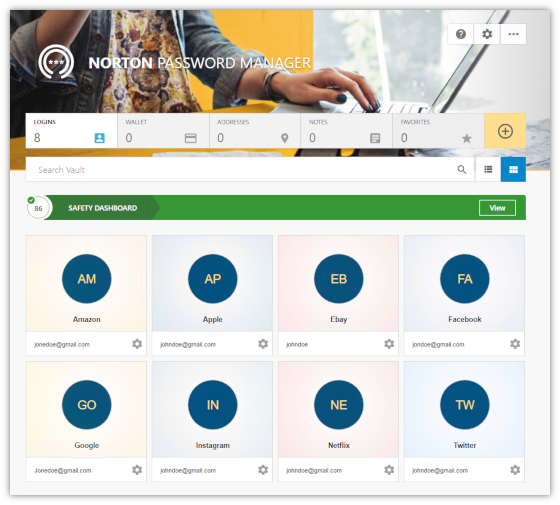 Getting started with Norton Password Manager is hassle-free. Simply download it from the software`s official website and launch the installer. However, only download links for iOS and Android can be found on the site. Windows users can get Norton Password Manager through one of the Norton suites.
Once you have downloaded the app, you`ll need to create a Norton account or sign in by entering your email address. The Norton account will allow you to manage all your installed Norton products and not just the password. The master password for Norton Password Manager is distinct from the Norton account password.
As with many other password managers, like LastPass, Norton Password Manager utilizes one master password to secure your different passwords. This password needs to be complex, and you must memorize it. The app can't accept a master password unless it's eight characters long and includes at least one of each character type.
Now that you got Norton Password Manager to store and manage your passwords and other login information, you can use long, unique passwords that you would not otherwise remember without assistance. Like other well-known password mangers, Norton Password Manager also comes with a useful password generator.
Initially, the password generator was a separate feature that existed totally online, but is now built right in. By default, it generates 20-character passwords featuring all character types, just like KeePass. This is an excellent feature since you will not have to memorize the passwords as they can be quite long. The app also allows you to specify a length from four to 64 characters.
Password Capture and Replay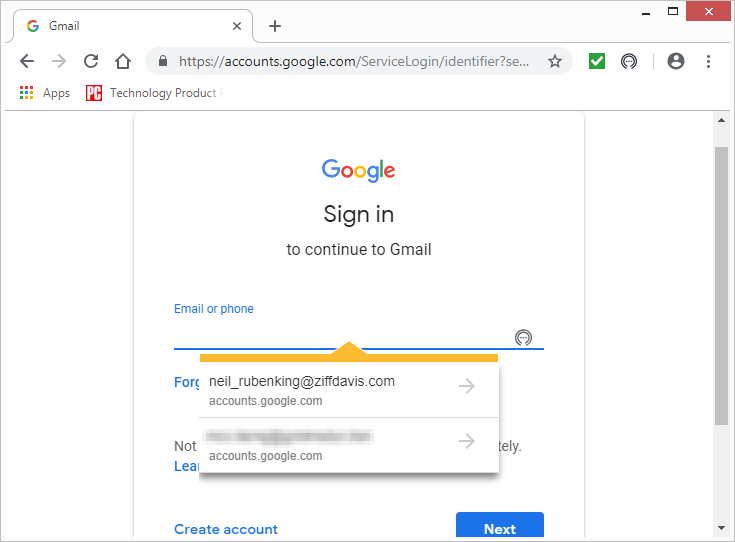 Like many password managers, Norton Password Manager automatically captures your login credentials as you log in to any secure website. A notification pops up from which you can choose to save the information or skip saving. There is no longer an option to enter a friendly name or add tags at capture time. If you had already captured credential for the site, Norton Password Manager, which prompts you to choose whether to create a new record or replace the existing information.
You can also click a quick access button on the toolbar to help view your saved data. There are two ways to do it. If you click on Logins, you get a simple list of all your saved credentials.
Another great feature offered by Norton Password Manager is the ability to import and export your passwords and login information collection, so you will not have to repeat the setup process in every program. The app can import credentials stored safely in Firefox and Chrome. Norton Password Manager can also import passwords exported from 1Pasword, LastPass, and Dashlane.
Safety Dashboard & Auto Change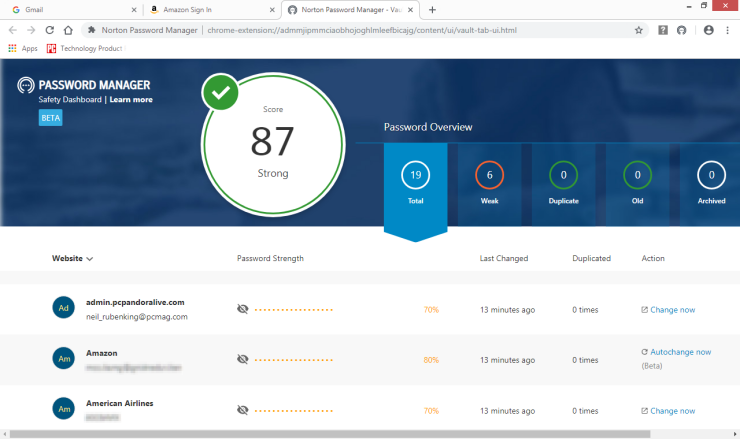 Getting all your credentials stored in the password manager is just the initial step. You`re not done yet until you have replaced all duplicate and weak passwords with robust, random ones. The Safety Dashboard feature provides you with a roadmap to password perfection.
When you select to view the dashboard, you are provided with an overall strength percentage and a list of websites with weak passwords. You can also see passwords that haven't been changed for a while, duplicate passwords, and all other passwords with a strength rating of each.
Norton can also update and store a new, secure password for selected, well-known websites. You will know which sites are supported by the presence of an Autochange now link. Sites that cannot be automated only display Change now.
Filling web forms with your private information is a feature that mostly comes with commercial password managers and no so much with free products. Norton Password Manager and LastPass are some of the products with this feature.
Norton Password Manager allows you to create any number of what they refer to as Addresses. Each address includes a full name, gender, birth date, a physical address, and email address, and several phone numbers. Additionally, you can save any number of bank accounts or credit cards in your online wallet.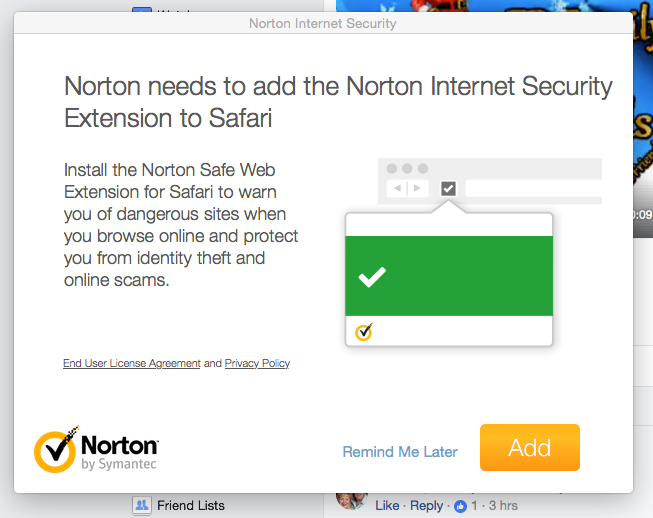 To install Norton Password Manager, you`ll be required to install Norton Safe Web extension to your default search engine. The toolbar shows Norton Safe Web`s rating of the current site and also marks up search results in popular search engines. Red means a website is actively dangerous, orange means it might be risky, and green means scanning is over, and the site is safe. If Safe Web marks a website as iffy or dangerous, you may click through for a detailed report on what dangers it presents, as well as community ratings and comments from other users.
Norton Password Manager for Mobile Devices
A password manager can also be helpful on a mobile device, and you`ll not have to struggle to type complicated passwords on that tiny keypad. Norton Password Manager offers both iOS and Android apps. Its mobile device comes with all the same features, but the interface is well reshaped to match the platform.
Does Norton Password Manager offer a free version?
Yes, Norton has a free version you can use anytime. The paid version is part of the Norton Security Suite.
How much does Norton Password Manager cost?
This is one of the sections where Norton does things a bit distinctively form other companies. Norton Password Manager is included in the paid Norton Security Suite, which can be quite expensive, but come with a wide array of security features designed to keep users as safe as possible.
That being said, Norton`s password manager itself is offered as a free standalone feature, allowing a user to store and manage passwords at no extra cost. This is good because you`ll not have to pay for any functionality you don't require.  All exclusive Norton services cost $9.99 per month.
What devices does Norton Password Manager work on?
You can install it on Android devices, iPhones, Windows computers and Macs.
Conclusion
One thing you shouldn't make any rash decision on is when choosing password management software. There are numerous brands out there offering software for storing, managing, as well as sharing passwords, and they all come with varying levels of security and functionality. Choosing the wrong one can result in data loss. But you can never go wrong with Norton Password Manager. It is a reputable software and provides adequate security for your information.
FAQs
How can I get the Norton Password Manager?
Norton Password Manager is included with Norton Security. So you can get it on Norton`s official website.
Why is Norton Password Manager considered safe?
It stores its user`s information in a highly secure cloud-based vault. Your password management information is encrypted and stored in its servers.
Can other users access my vault information?
No. It can only be accessed by someone who knows your Norton account password.
Why can`t I see my Norton toolbar on my browser?
This may happen if you update your browser. In such a case, go to your browser settings and enable Norton toolbar extension.
How can I set up a PIN code?
Norton Password Manager allows you to easily create a PIN code that will help you quickly access the password manager on your phone.