Smartphones with new and sleek designs are flooding the market every day. Mobile operating systems are also improving together with premium smartphones. Google's Android Operating system is the most popular mobile operating system with over 81% usage of all smartphone users. While iOS is also popular, Android is a preference for many due to its flexibility.
Nowadays, almost everyone owns a smartphone, including our kids who use them for gaming, accessing social platforms like WhatsApp, Facebook, YouTube and other things. This makes it important for every parent to know what their kids are exposed to while using these devices. For various reasons, employers too want to keep track of their employees' phones during job assignments.
Below is the list of the best android spy and tracking apps you need if you want to keep track of your kids, family members, friends and even employees.
Table of Content
What are the Pros and Cons of Having an Android Spy Tracker App?
Pros:
Keeping your children safe – Spy apps help monitor your kid's location whenever they are out of your reach. It helps parents be aware of the places where their children visit and make sure it is safe for them. Keeping your kids safe from malicious content on the internet is also made possible through a spy or tracking app from Android.
Monitoring employees' performance – Tracking apps have proven helpful to CEOs and business owners in ensuring that their employees are on track. Where fieldwork is involved, tracking apps help monitor the real-time location of workers as well as the number of hours they spend on site. This helps their bosses have a record of performance to keep the business on track.
You can protect your children from cyberbullying – Cyber insecurity has been on the rise and children tend to be the most natural target. A spy or tracking app would be the best solution to ensure that your kids are safe from cyberbullying
Cons:
Broken trust – Most people who realize they are being spied often feel that they are not worthy to be trusted. It is always essential to make the people you want to spy or track aware of it. If they are fine with it, then it's okay since this means that they have given you legal consent to spy on them.
Expensive subscriptions – Most tracking apps require a subscription to have access to advanced features and privileges. Most of the subscription fees are high and many shun the advanced features.
The Best Android Spy and Tracking Apps
1. mSpy – The best Android spy app for parents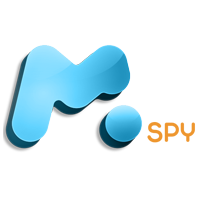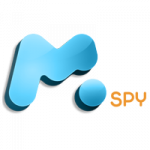 Basic Plan: $29.99 per month
Premium Plan: $69.99 per month
Family Plan:  $479.97 per year
Every responsible parent prioritizes the safety of their children by teaching them to visit safe sites. However, it is impossible to always have them in check. The mSpy app is the most popular spy application, with a whopping 95% customer satisfaction and numerous premium subscribers.
mSpy is designed to track almost anything, from social media activities, text messages, real-time location to any info on a monitored device. It owes its popularity to its simple user interface that gives users an easy time to navigate its control panel. It also has an easy-to-follow feature list plus a control panel that is capable of providing real-time location of the spied device.
If you are a parent who wants to keep your kids in check and safe 24/7, mSpy is your must-go-Android spy app. The app allows you to keep track of all the inbox text messages and sent messages, and this comes together with the dates and time stamps of the sent or received texts. The app also tracks not only text messages but also social platforms like WhatsApp, Tinder, Facebook and other apps used by kids.
The mSpy spy and tracking app is also equipped with a media file analysis feature. This helps one to see the photos and videos from the target device. Additional features include internet and call monitor which will allow you to view the call log and internet history. Moreover, a comprehensive report of the target device's activities is summarized in bar charts and line graphs can be seen when you log in to your mSpy account dashboard.
mSpy is the best parental control app that you can use to keep your kids well-behaved and safe from online bullying. With mSpy, you can block websites that you feel might be harmful to your kid's consumption. You are also able to block certain apps by using mSpy. Other people also use it to monitor their spouse's phone activities whenever there are trust issues.
Lastly, its customer support is efficient and fast in responding to queries and any issues regarding the app.
Pros:
Has reliable social media monitoring features
Reliable customer support
Keylogger feature
Has 7-day free trial
Easy to use control panel
2. XNSPY –
Most advanced option for spying on Android Phones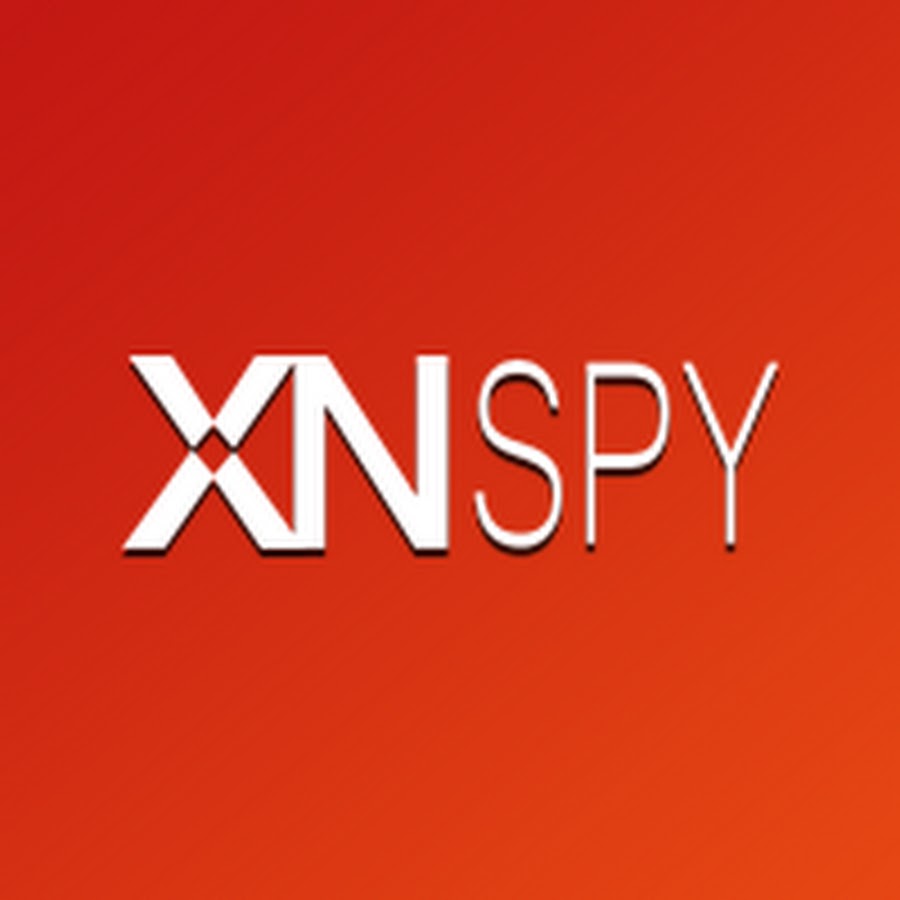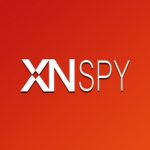 Basic Version: $8.33
Premium Version: $12.49
XNSPY is an Android Spy app that allows you to remotely control the target device by accessing its info such as calls, SMS, and chats on social platforms like WhatsApp, Facebook, Skype, Vibe and other chat rooms. It also grants you the ability to check the GPS location of the target device. These high-end features make it rank as one of the most popular Android spy software.
All the info collected through the XNSPY app can be accessed through any device that has internet connectivity. For example, once you have the spy app, you'll create a personalized XNSPY web account where you can make any changes anytime. Account set up and the entire spy exercise is done without the target ever knowing about it. It is a stealthy and careful process. You will only have to access the target device once and that is when you're installing the XNSPY app.
Android versions 4.0 to 10.0 support the XNSPY, including the latest Android OS version 10.0 Oreo. XNSPY comes with two packages. The basic package comes with all the regular features of the app while the premium package allows users to enjoy the advanced features of the mobile software.
Pros:
Allows the use of remote commands without causing lags or interruptions on the target device
Access to advanced features like call recording, geofencing, and ambient recording
Compatible with almost all Android versions
Easy-to-use user interface
Can access deleted text messages
3. Spyzie – Does not need device rooting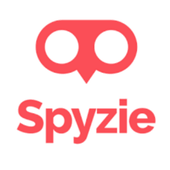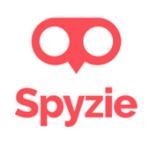 Ultimate Edition plan: $ 89.8 per month
Premium edition: $ 99.99 per year
Sometimes you want to get the finest details from a target device without blowing your cover. Spyzie is the best fit for that. Unlike conventional spy apps, Spyzie does not require any rooting. It gives you exclusive information about the target device's location, call logs, contact and SMS among others. Also, you'll be able to access all the chat conversations on social media platforms like Snapchat, Facebook, Instagram and WhatsApp.
This spy app is ideal for parents who want to keep an eye over their kids, including the stuff they access on the internet. To ensure safety, it has high-end features like a keylogger, ambient recorder, call recorder and screen capture. Once Spyzie is installed in the target device, it stays incognito, and the device's owner will never know about it.
The device is currently compatible with the Android versions 8.0 Oreo and later versions. For the previous versions, the spy app may not be compatible.
Pros:
Carries a majority of high-end features available on other spy apps
Comes with a schedule restricting feature that allows the user to limit its usage
Its Activity Graph feature allows the user to determine the apps that are frequently used by the target device.
Cons:
High subscription costs
Can sometimes fail to download call logs and ambient recordings
No real-time GPS location updates
4.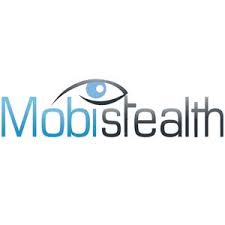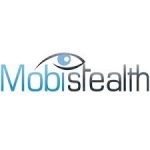 Basic Pro Plan: $199.99 per year
Premium Pro X package: $179.99 per year
MobiStealth is a top-notch phone tracking software that is ideal for keeping your kids or employees in check. It gives you real-time info about the target device's browsing history, stored photos and videos. Also, this Android spy app can record call conversations and give exact locations of the device even when the GPS feature is off.
The tamper-proof monitoring software is undetectable as it runs in the background without the target user's notice. Though it has to be installed manually in the target device, the process is quite easy. Spy action starts immediately upon installation. It is designed to spy on text messages, call conversations, calendar entries and get remote control of its installed apps.
With regard to compatibility, the company doesn't mention the specific Android devices where the spy app can work. However, it does say that MobiStealth is compatible with all current OS providers. These could include Vodafone, Virgin Mobile, Verizon and Orange.
Pros:
Keylogging and screen capture features
Free updates
Access to mail services on the target device
Can decode the surrounding target environment
Cons:
No guaranteed refund policy
Mostly doesn't support latest Android versions
5. Flexispy – Has remote camera feature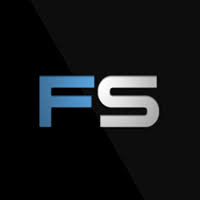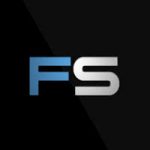 Premium Version: $68 per month
Extreme Version: $199 for three months
The Flexispy spy app is one of the top-ranked spy software for both parents and employers. It helps parents monitor the online activities of their kids and helps employers keep their employees on toes. With Flexispy, you can snoop on the target device's chat rooms like Facebook Messenger, Snapchat, WhatsApp, Google Hangouts and Tinder.
The outstanding feature of Flexispy is its remote camera, which will allow you to snap images of the activities on-screen of the tracked device. These activities could be browsing history, text messages, call logs and much more. You can also eavesdrop on private conversations using the ambient call recording function.
FlexiSpy can pinpoint the target device's location using the GPS feature, which shows up on a map on the user's device. It's possible to record VOIP calls and keep track of specific activities by customizing alerts. When it comes to compatibility, Flexispy works well on Android versions 4.0.3 to 7.1.1. It requires rooting of the device to access all its features.
Pros:
Can work on multiple devices while being remotely controlled from one dashboard
Can customize alerts to track suspicious text messages and calls using Alert Wizard
Can download multiple call recordings
Has an easy installation process
Cons:
Not compatible with later Android versions from Version 8.0 Oreo
Not possible to intercept calls on devices with dual SIM or CDMA networks
Slows down when on remote camera mode
Has a complex user interface that is hard for people who are not tech-savvy
Steep subscription packages
The need for tracking and spying can never be underestimated. For businesses and employers, it is essential to optimize work performance by making sure the workers are doing what they are paid to do. Tracking business processes and performance ensures that nothing is left to chance.
In addition, the role of a parent in keeping their children well-behaved could never be easier without snooping in on what they consume from the internet. From the above list of the top 5 Android spy and tracking apps, it is now easy to pick the one app that would work best to suit your spying needs. However, spying for negative reasons could be an infringement on other people's privacy so make sure you get their consent first before tracking spying on their Android phones.
FAQs
Which devices are compatible with mSpy?
All Android devices of version 4.0+ are compatible with mSpy. In addition to the Android devices, iOS 7 versions 8.4, 9.0-9.1 with Jailbreak are also compatible. Other iOS devices include iOS 7 – 11+ without Jailbreak.
Is it possible to install mSpy remotely?
Yes. However, for you to install remotely, you have to choose the 'Install mSpy without Jailbreak' option that has fewer tracking features using iCloud details of the target device. The back-up frequency of the device must be set to update regularly too.
Is it legal to use a phone spy and tracking app?
It is legal to use a spying app as long as the target person has given consent to being tracked.
How can I get a refund if unsatisfied with a spying app?
It depends on whether the company you bought from has a refund policy. If so, it is possible to get a full refund within a given number of days depending on the company selling the monitoring app.
Does the target device to be monitored need to have an internet connection?
Yes. The target device has to be connected to the internet so that the targeted information can be sent to your device's control panel.