Through the help of iPhone spy and tracking apps, you can have access to your spouse's or children's iPhones without moving a muscle. This will make it easier for you to keep tabs on them at any time of the day. There also lots of choices that you can choose from depending on your monthly budget.
In this article we compare the best iPhone spy apps for you to get started.
Table of Content
Best iPhone Spy Apps 2020
1.
mSpy – Easiest to install parental spy app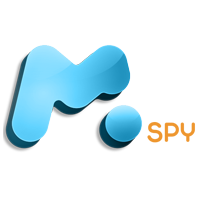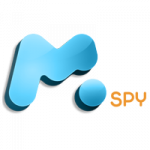 Supports: Android, iOS, Mac, Windows
Free Version: No
Cost: Starting from $8.33 monthly
mSpy was initially designed as a parental control app that took the market by storm due to its unique features. mSpy allows access to phone calls, SMS and any other messaging apps downloaded on a device.
It is also equipped with an option to remotely put a device on lock down to control screen time. A 7-day demo is offered once interest is developed to showcase the options offered by the app. The app boasts of a quick installation process that on completion grants access to messages, emails, phone calls and calendar of the target device.
The target device can be closely monitored from a control panel that can be accessed from anywhere provided that there is a strong internet connection. This app is best used as a parental control app due to its intrusive nature that would be otherwise rendered illegal if employed on adults without their consent.
Pros:
Can be made invisible to the subject due to its option to hide icon
Alterations are impossible from the target device
Simple installation process
Effective customer support
2. FlexiSpy – Has phone call interception feature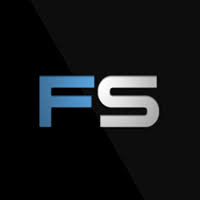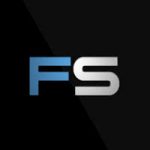 Supports: Android, iOS
Free Version: No.
Cost: Starting from $149 annually
FlexiSpy is a spy and tracking app that offers access to phone calls and logs, SMS, Whatsapp, Facebook and other messaging apps. It monitors keystrokes and flags certain pre-identified words and phrases.
It has a premium and extreme package with the extreme package offering advanced features such as call recording and interception, ambient recording and remote photo and video capture. If you have a higher budget, it is recommended that you go for the extreme package.
Pros:
Offers a variety of features
It is invisible
Can be used to monitor a number of devices
Cons:
Does not run on the latest devices
It cannot be downloaded from the Apple store
3. XNSPY –
Most advanced option for spying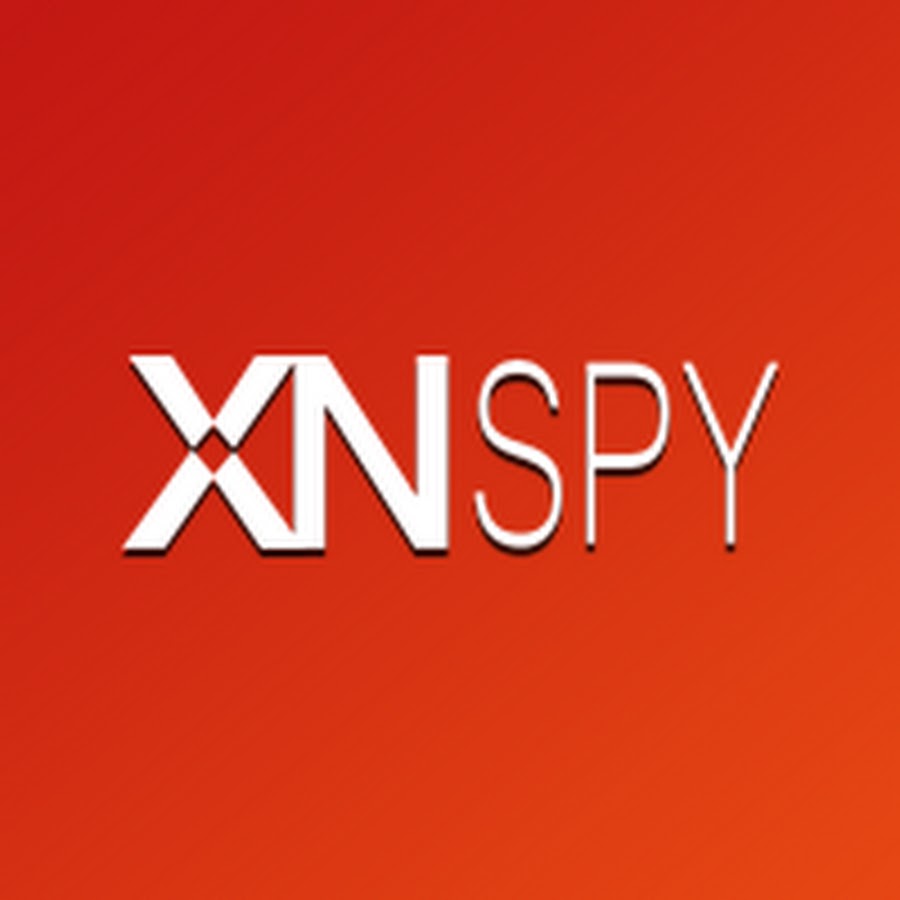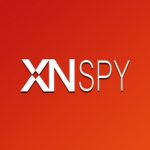 Supports:  Android, iOS
Free Version: No
Cost: Starting from 8.33 monthly
This app ranks among the top in comparison to other spy and tracking apps as it maintained compatibility with the newer devices while other spy and tracking apps crushed. It is equipped with a secure installation feature that requires iCloud credential to enable. This app offers access to phone calls, SMS, calendar and apps. It is offered in both a basic and premium bundle that unlocks more features for the users.
GPS tracking, web history monitoring, offline tracking and recording voice call feature are just some of its great features. Lastly, both jailbreak and no jailbreak versions are available for iPhones.
Pros:
It is compatible with all versions of iOS
SMS and contact tracking
Cons:
One license only allows you to spy on one phone at a time
4. Spyzie –
Best undetectable message spying app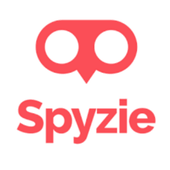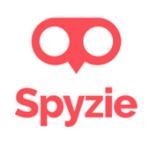 Supports: Android,iOS
Free Version: No.
Cost: Starting from $89.99 annually
Spyzie is a spy and tracking software that has appealed to a large market despite the fact that it was just recently launched compared to its competitors.
Upon the purchase of the spy app, it will require you to create an account and the credentials of the target device. Once you are logged in, you can now be able to access phone logs, SMS, location, photos and restrict internet usage. Spyzie has faced a lot of market backlash due to its incompatibility with a number of devices but being a new app it is likely to pick up within the next few years. Also, it offers the no jailbreak or rooting option so many still prefer using it.
Pros:
It is affordable
Accurate location tracking
Cons:
It is prone to lagging
Not compatible with some devices
5.
Supports: iOS
Free Version: No
Cost: Starting from $10 per month
SpyEra is a spy and tracking app that offers its users access to calls, messages, passwords and ambient recording of their target device.
It should be directly installed into the target device in order to sync it with the monitoring device. A monitoring device is notified when slight changes such as the removal of a SIM card is done.
Once you have an account and want to install the app, you a required to enter a license key in order to access the device.
Pros:
It offers a variety of features
It allows for remote access of the target device's camera
Cons:
It is expensive
It is not compatible with all iOS versions
It has a long installation process
It is not compatible with no jailbreak devices
Living in a technological era may give access to a lot of information and privileges but caution must be executed when making a choice to spy on individuals. A lot of arguments have been raised on the effects of spying but choosing to spy and track loved ones or employees is a personal choice. Also, spying on an adult without their consent may be considered harassment and could lead to legal procedures.
Although spying may seem like a quick fix to get information, the use of iPhone spy and tracking apps should never replace talking and trying to understand your loved ones and employees. One should only resort to spying and tracking as a last resort.
In the case of a business, spy apps may be used to manage and assess employees' productivity but it should not be a way to instill fear. Building and maintaining a positive work environment will yield more positive results than exerting fear and control.
What are the Pros and Cons of an iPhone Spy Tracker App?
Pros:
Helps parents keep track of their children – Knowing where your child is can be a relief for a parent especially if you are unable to get through to your little one. In an age where danger lurks at every corner, staying informed is the best way to keep your child safe. In this case, an iPhone spy app can come in handy when you're trying to reach your child in the event of an emergency since it can easily and quickly tell you where your child is.
Ensuring proper internet use and regulation – If you're a parent with a teen that's constantly staring into a screen leaving you wondering what exactly he is looking at, then you must consider installing a spy app on his iPhone. You can use the spy app to block access to inappropriate sites and control the amount of time spent using a device.
Increase business productivity – Are you noticing low productivity or delayed delivery among your employees? A spy and tracking software may be able to fix your problem. You can keep an eye on your employees in order to identify weaknesses within your company and fix them. It can also be an efficient way of ensuring that your employees remain productive during working hours and account for all expenses. After all, you can't be running a business with the aim of maintaining losses.
Can be used to track a lost device – Losing your device can be devastating especially if you have a lot of data you would rather not lose on the device. Imagine being told that you could probably have retrieved that iPhone you lost one year ago. That would probably have been some great news that would have saved you a lot of money and the hustle of replacing it. You'd probably be very excited to get back those photos you took when you cruised the Pacific or that important document you tried to recreate but it wasn't as great as the original. Investing in an iPhone spy and tracking app will make sure the next time you lose a device, you'll get it back!
Can be used to track a spouse – A lot of arguments may arise on the topic of tracking your spouse. If you're spending sleepless nights wondering whether your spouse was at the office when they said they'd work late then it's time to end your despair and just find out through the help of a spy app.
Can be used to keep track of the elderly – When you are young and vibrant, you go all out for your children and give them the best. And when you grow old and can't keep up with directions for your daily walks, your children take care of you. A spy and tracking app can be installed on the phones of the elderly in order to make it easier to find them when they are lost. This is assuming they remember to take their phones with them.
Cons:
Causes a lot of strained relationships between the parties involved – Using a spy and tracking apps may cause a lot of frustration and a sense of betrayal to the party being tracked. The question you need to ask yourself before going all out on a spy and tracking app for your child or spouse is "Are you willing to deal with the mistrust and resentment that may arise from such an arrangement?" This may even be made worse if the person being tracked is unaware.
Results in a lot of secrecy – When the relevant parties find out about the spying arrangement, they become very secretive. They will most likely use another device and intentionally their phones behind whenever they want to go out.
Can be disabled – It's important to keep in mind that if they aren't aware that they are being spied on or they become tired of being spied on, they'll find a way around it so that the spy app can be disabled.
FAQs
What are the benefits of reading a spy and tracking app's terms and conditions?
Reading the terms and conditions enables users to understand the regulations that must be followed while using a spy and tracking app and the penalties imposed on those that go contrary to the terms. The terms and conditions section also contains payment and subscription information for paid-for apps.
What does ambience recording mean?
Ambience recording is the using of a target device to secretly record the surroundings of the device in order to identify the activities taking place.
What is a jailbreak device?
A jailbreak device is a device whose manufacturer's restrictions have been altered to create a custom kernel. It is usually achieved when a privilege escalation attack is launched on a device in order to replace the manufacturer's factory-installed operating system.
What does the term lock down mean?
This means the disabling of a device in order to force the user to deviate attention from the device. This can be used to maintain productivity in a business and ensure employees do not deviate from the daily tasks.
What is phone call interception?
This is the ability to intercept a call on a target device without notifying the owner of the device. In order to enable this feature, the target device must be capable of having a three-way call.