Are you in need of a phone tracker app? You may need it to keep an eye on your kids, employees, friends and family members as well as track a stolen phone. It's not always possible to reach out to the authorities anytime you feel the need to track a phone. Luckily, there are ways to track a phone anytime without involving the authorities.
There are also several things you can do to recover your lost smartphone. With the rapid advancement in technology, some apps can be installed in smartphones to track someone's location via GPS or cellphone towers. These apps can also be used to monitor your kids, employees and other people you care about.
There is a wide range of free and paid phone tracking apps available for download. As a result, choosing the best phone tracker can be a little overwhelming. So we have listed 5 best phone tracker apps in 2019. With this guide, you`ll be able to compare the options available and choose the best that meets your needs.
Table of Content
Pros and Cons of Having Phone Trackers
Pros:
Business management – As a business owner, you already know that mismanagement of overheads can result in the decline of a business. Protect your company or business from unnecessary expenditures by keeping an eye on your supply chain from your tracking app. You can download the app on your employee's phones and monitor their movements. The app offers the best solution to ensure none of them is misusing the business assets for personal gain.
Help for emergencies – It's not always possible to have someone with you whenever you are, but with a phone tracker, you can now have someone watch your back. Information gathered from your phone`s GPS van help the police or fire department locate you or a loved one in case of an emergency.
Child safety – Phone tracking provides a perfect option for parents and guardians to know the whereabouts of their children at all times. You`ll be able to monitor their whereabouts and activities remotely, even at the comfort of your home.
Locating a lost device – The phone trackers allow devices registered on their network to be tracked accurately. The app pulls a phone`s location as well as the location`s data that show the movement of the device.
Cons:
Privacy concerns – The birth of these mobile tracker apps created controversy, especially on the issue of confidentiality. They brought about reduced privacy. Users might not feel comfortable knowing their tiniest detail is secretly being monitored.
The Best Phone Trackers Apps 2019
1. mSpy Phone Tracker App – Try it for free now!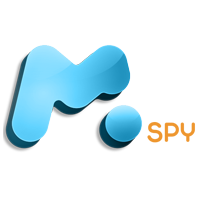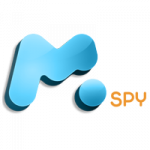 Free Version: Yes (7-day trial period)
Basic Plan: $26.99 per month
mSpy is the best phone tracker app for both Android and iOS devices. The app comes with great functionality and handy features. The app is also compatible with several devices such as iPhones, Apple iPads among other gadgets.
It has both basic and premium packages. The basic package is not complicated and is a good fit for people who struggle with technology. The basic package has basic features though. When you are on the premium plan, you have access to every feature the app offers.
mSpy is easy to run and use. Once installed on the target device, the app gets access to just about every detail on the tablet or phone. It collects data and channels it to your online dashboard for viewing at your convenience. From here, you can access contact details, voice call logs and text messages on the targeted device.
This app has a comprehensive functionality coupled with numerous features. One of its main features is website monitoring and blocking. This is particularly a great feature for employers and parents. This feature enables you to monitor websites the target device accesses, pages they have bookmarked and it can also notify you when a particular keyword is typed into the browser.
If you`re a parent and want to keep an eye on the content you kids are viewing, then mSpy is for you. You can also get notifications when your kids leave or arrive at a particular geofenced zone.
Also, you can see all incoming and outgoing calls from the target device, as well as track incoming and outgoing messages. All this can be accessed from the dashboard. Even if the phone user deletes their messages and calls log, you`ll still maintain a history of what location on the phone itself.
Another powerful feature that comes with mSpy is its GPS tracking. Using the phone's GP, you`ll be able to locate its physical whereabouts to within 20 meters immediately. Also, you can view a map of its location for a specified period of time.
Pros:
Keylogger
It is completely hidden once installed
Geo-fencing features
Best phone tracker for Android and iPhone
Cons:
Requires rooting for full functionality
2. Glympse GPS Tracker – A completely free phone tracker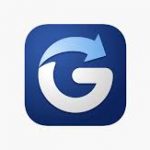 Free Version: Yes
Glympse offers a free and straightforward option to track any phone in real-time. The app is feature-rich and its settings can be customized to suit personal preference. This app can help track multiple devices and can particularly be used in applications like delivery tracking as well as real-time tracking of friends, employees and family members.
The app can be integrated with gadgets like smartwatches among other wearables. It supports the Apple Watch, so you`ll not have to pull out your smartphone every time you need to share a location.
The Glympse app allows you to share your live GPS location with anyone you want, like your family or friends, and track their location too. You send a location track request to the target phone and you`ll be able to monitor their location in real-time. Glympse`s GPS tracker can also be of help if you need to send a precise ETA from your location to your contacts. This is a godsend feature, especially when you`re stuck in traffic or late for a meeting.
Not only that, its UI is simple and neat, and the overall app works stealthily in the background. Setting up and sending a glimpse is pretty easy and quick.
The app is compatible with both Android and iOS and is free to download for the iPhone, iPad and iPad Touch.
Pros:
Supports geo-fencing
No sign-up needed
Can be used between platforms
Cons:
Reported cases of freezing
3. FlexiSpy – Get it for only $149 per year!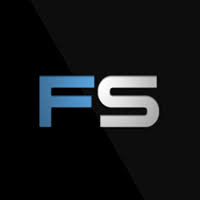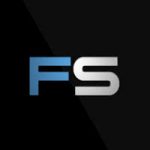 Premium Plan: $33 per month or $149/year
Extreme Plan: $66per month or $349/year
FlexiSpy is among the best phone tracker apps for Android and iOS. The app has powerful features not found in other phone tracker apps. It has been in existence since 2005 and has set the standard for advanced monitoring and tracking.
In addition, it is very easy to use, thanks to its intuitive and straightforward user interface. Notifications and functions are easy to set up, the target phone media can be browsed with ease and all reporting is clearly labeled. This app does not require you to be so tech-savvy. The developers have designed it so simply.
FlexiSpy offers two packages. One is the FlexiSpy premium, which has all features found in most apps in this space, and FlexiSpy Extreme, which is a more compelling package. It has call recording, call interception and ambient recording features. When on the Extreme subscription plan, you can activate the targeted device's built-in microphone and camera to monitor surroundings.
The app also has a password cracker feature, which allows you to retrieve any required password from the target phone`s memory.
The app features the ability to capture photos, SMS, GPS tracking and many others. Its GPS location tracker is accurate and reliable. If you need to keep track of your kids or want to know where someone is after an emergency, then use the powerful location and geo-fencing offered by FlexiSpy.
Pros:
Easy to use
Ambient listening mode
Tracks all data, including live calls
4. Hoverwatch – Subscribe for a year and only pay $9 per month!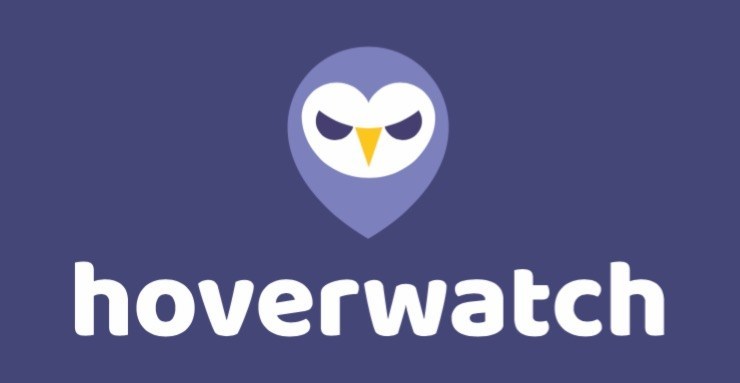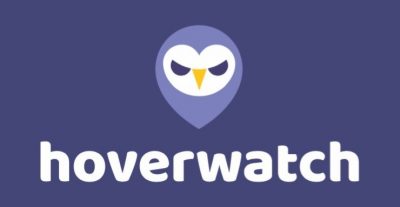 Free Plan: No
Premium Version: $24.95 per month ($9/ month if you subscribe for a year)
Hoverwatch is also one of the best phone tracker apps in 2019 that helps you in tracking any phone`s location, record calls and also get access to text messages, as well as all sorts of exchanged media. Additionally, Hoverwatch also allows the tracking of social media apps such as Facebook, WhatsApp, Telegram Skype and many more.
The app offers convenience once installed. It tracks the target phone without the knowledge of the user. It's also an economical phone tracker app.
Another great feature incorporated in Hoverwatch is that you can spy on the internet activities of the target device. The app also grants access to calendar entries, notes saved and a list of contacts on the monitored device.
Hoverwatch has a highly reliable GPS phone tracker for Android. It provides the accurate GPS location of the monitored device using the phone's Wi-Fi hotspot and the GPS. The app attracts this information to the control panel so that you can locate the target phone using their exact location. It can also provide the location of a phone even without GPS. The app does all this while still providing accurate, reliable GPS locations.
The front camera feature is one you want to have. It gives you information on who used your smartphone at any particular time.  It secretly takes photos of the user through the front camera of your phone once they unlock the device.
Pros:
Rooting is not required
Available in stealth mode
Takes screenshots at any moment
Simple and easy-to-use interface
Cons:
Does not support remote installation
Must access the target phone physically to install the app
5. Highster Mobile  – Has a live control panel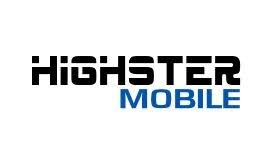 Basic Version: $29.99 per month
Premium Version: $69.99 to $159.96 per month
Highster Mobile app is also among the best phone tracker apps in 2019 thanks to its robust features like tracking features and call recording. This tracking app has all the necessary features including GPS, address book, text messages and call logs tracking. The app can be downloaded from App Store and Play Store and it has an easy and simple installation process. It is also pretty convenient.
It also shows you photos, sent and received emails, videos, bookmarks, as well as browser history. It allows you to monitor the targeted device remotely.
Highster`s feature enables you to record as well as listen to the surroundings of the target device. It can also be used to control the monitored phone remotely. You`ll receive alerts when certain activities like SIM change happen on the device.
This is one of the top tracker apps around in case you need one for the monitoring of your children, employees and spouse. With functionalities such as keylogger, Geo-Fencing, GPS phone tracker and live call recording, you surely have a robust phone tracker at your disposal. The app updates GPS location every 5 minutes and can be accessed from a device with an internet connection.
Overall, Highster is an app that can solve significant tracking issues that other tracking apps can`t. It can be used to track company devices when employees use them outside the company as well as find a lost phone. Moreover, its live control panel is very user-friendly and enables you to access items like photos, messages and other documents without a struggle.
Pros:
Effective front camera spying
Only a one-time fee
Cons:
Not so effective for parents
Only good for basic monitoring
Parenting can get tough sometimes, especially when children are at an age where they get curious. They may wander to someplace, and you may never get an idea of where they are. Also, maintaining employees in a business can be tricky. You may want to monitor their movements and productivity. Rather than worrying about all these, it's better to get a phone tracker app. So here are the 5 best phone tracker apps in 2019 that you may review carefully before making a final choice. These apps exist in two categories, free and paid. The paid version obviously offers more features than the free version.
FAQs
Is it easy to install and use a phone tracker app?
Yes. You can install and use a phone tracker app in just a few minutes. Just download the app and follow the instructions outlined by your preferred phone tracker app.
What kind of information can a phone tracker app provide?
It highly depends on what phone tracker app you will get. Aside from someone's location, most phone tracker apps will provide you the location, received and sent messages as well as online activities of your family, friend or employee. Other phone trackers provide more than these.
Is it legal to use phone tracker apps?
Yes, it is legal if you are the owner of the phone, the phone belongs to your kid or your friends and employees give you consent to install it on their devices.
Can I install phone tracker apps on iOS and android devices?
Yes. Most phone tracker apps support iOS and android devices.
Can phone tracker apps be installed remotely?
mSpy can be installed remotely if your target device is an Ipad or iPhone. You need physical access if your target device is an android phone.