People are naturally curious, and many people have thought of spying on someone else`s text messages. This has seen the usage of spying apps rise day by day. The aim of investing in text message or SMS spying apps is to track conversations of people we care about.
These apps could be used by parents who want to check what their children are up to, colleagues who wish to see what their workmates are planning or employers who want to check on their employees. Whoever they are, you check on them to make sure everything is right and that they don't get involved in immoral or illegal activities.
Nowadays, you`ll find many apps specifically developed for spying on text messages, but not all of them are reliable and efficient. That's why we carried out extensive research to find and provide you with the top text messages/SMS spying apps for 2019. Most of them come with other features other than message spying.
Table of Content
What are the Pros and Cons of SMS Spy Apps?
Pros:
Ensures the safety of kids – Message spying apps are not all about tracking and spying. For parents, having such an app can help them locate and monitor the activities of their kids even if they are miles away. This helps track their security and safety, monitor the content they access online, as well as validate if they are where they claim to be.
Business management – Message spying apps can help improve the quality of services by monitoring the activities of employees. Unnecessary bills due to company phone usage can also be avoided.
Check the activities of your spouse – With a message spying app, you can monitor the actions of your spouse if you`re curious to know what they`re always doing on their phones.
Cons:
Trust issues – When an employee or child fees they are being monitored, they may feel like their employer or parent does not trust them.
High cost – Text message spying apps offer advanced monitoring feature which comes along with high price tags.
The Best SMS Spy Apps
1. mSpy – Best message spying app for parents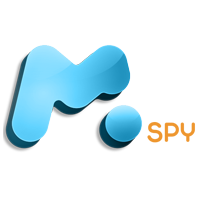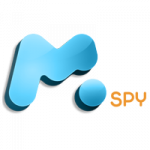 Basic Plan: $29.99 per month
Premium Plan: $69.99 per month
Family Plan:  $479.97 per year
With numerous premium customers and 95% customer satisfaction, mSpy is leading the pack of top text message spying apps for 2019. mSpy supports not only Android but also iOS, Microsoft Windows and MAC OS. If you subscribe to mSpy`s monitoring plan, you`ll have the most advanced message spying app at your disposal.
Firstly, the app attracts many users due to its simple interface. The app has a comprehensive feature list and the control panel reveals the current location and device information of the target device.
mSpy is mainly designed for concerned parents who want to keep their kids safe from the numerous risks of the online world. The app allows you to monitor any incoming and outgoing messages. Other information like sender name and date and times stamps are also included. Apart from SMS, the app also tracks Facebook, WhatsApp and Tinder among other apps used by kids.
Besides the message tracking feature, you also get the ability to carry out media files analysis — you can see all photos and videos from the monitored device. Other features of mSpy include GPS tracking, internet usage monitoring, and it gives you a chronological log of all calls.
mSpy`s customer support is dedicated and always hands on deck when it comes to offering help to customers via phone, chat and email. The app is highly praised for its excellent reliability and high degree of polish.
Pros:
Social media monitoring
Parental controls
Keylogger
2. Cocospy – Best spying app for employers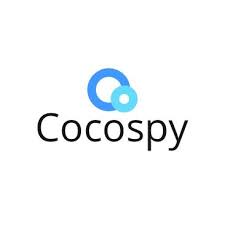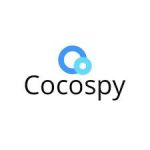 Basic Plan: $39.99 per month
Premium Plan: $ 49.99 per month
Cocospy is another excellent message spying app that works on both iOS and Android platforms. Once you install this app, you enjoy a rich selection of features that help you monitor almost everything else you thought was hidden. Both its individual and commercial use has boosted the trust customers have for this monitoring app.
In addition to an effective spying tool, Cocospy also has an easy-to-navigate dashboard, which allows you to navigate between features quickly. Its interface is well-designed such that there have been attempts to copy it by other spying apps. The interface is so inspiring, and the things it can do are amazing. No rooting is required for you to enjoy the features of this app.
When it comes to message or SMS spying, Cococspy allows you to view all upcoming and outgoing messages of the target device. It also provides you with the timestamps of each message. In addition to spying on all message activities, it also helps in location tracking if you need to know where the target is.
Pros:
No rooting required
Completely undetectable
Intuitive user interface
Cons:
All features not available for iOS
3. FlexiSPY – Best option for iPhone users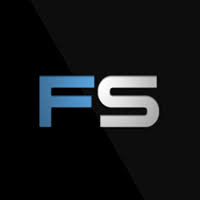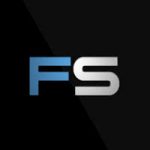 Premium Version: $68 per month
Extreme Version: $199 for three months
FlexiSPY is a top feature-rich and powerful text message spying app. It is designed for employers and parents eager to keep track of their employees and children. Available in several purchase options, FlexiSPY comes with a reliable built-in SMS tracker.
This app allows you to monitor instant messaging. Its superior, instant messaging tracking tool allows you to read any messages received on the target phone, with timestamps as well as profile photos of the senders. You can also access messages that have been deleted from the device. The app is also equipped to spy on other messaging apps like Skype, BBM, Facebook and WhatsApp.
In addition to SMS spying, FlexiSPY also comes with other great features like internet tracking, phone call interception, app monitoring and remote spying. The app gives you an incredible tracking experience with convenience from the comfort of your house.
What makes this app stand out is that enables you to listen and record phone calls from the target in real-time, with full confidentiality.
To ensure your employees or children do not access censored content on their devices, FlexiSPY allows you to monitor all sites visited on the target device through the device`s browser. You can also monitor other apps installed on the device as well as events and notes saved by the owner.
Pros:
Live call interception
Instant messaging monitoring
Internet tracking
4. Spyzie – Best undetectable message spying app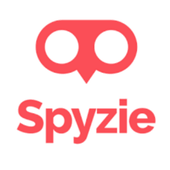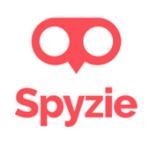 Premium Edition: $29.99 per month
Ultimate Edition: $39.99 per month
Spyzie is a versatile app that includes all features of a message spying app. It is another big name that can allow you to access someone`s text messages remotely. Spyzie is also capable of tracking all details of sent and received messages, including the sender's name. Its most useful spying feature is that it allows you to download different attachments that come with the messages.
Also, the app has a cool feature that enables you to analyze the message history of the monitored device. With that, you can quickly conclude who the most valued contact is from the frequency of the messages.
Spyzie renders a platform to spy on WhatsApp messages without harming the user's device as there is no requirement for root or jailbreak. This service, however, is separate for iOS and Android devices. You can monitor both multimedia and WhatsApp chats on Android but can only access WhatsApp chat using iOS.
Spyzie also brings some other exciting features along with the message monitoring feature. One of them is parental control, which allows parents to put restrictions on the usage of the target device. You can monitor browser history as well as block certain apps. With Spyzie, you can track email, social media activities among other suspicious activities.
Pros:
Keylogger
No jailbreak or root needed
View installed apps
Check browser history
Cons:
No multimedia monitoring in iOS
5. TrackMyFone – Best hidden spying app for parents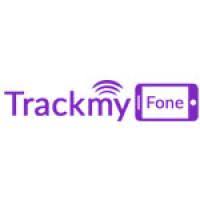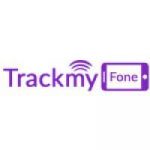 Basic Plan: $8.33 per month
Premium Edition: $16.67 per month
TrackMyFone has numerous spying features, which make it one of the top text messages spying app for 2019. SMS monitoring is one of its main feature. It allows you to monitor all sent and incoming SMSs from the target device on your dashboard. This feature can check the time and date stamp of each message and create alerts for specific contacts.
TrachMyFone can also monitor WhatsApp call logs, multimedia, and chats. This is an excellent feature for both parents and employers as it can read all group and individual conversations, show all sent and received multimedia, and allow for GPS tracking.
Apart from SMS spying, TrackMyFone also has other great monitoring features for parents like web activity monitoring. The app can provide you with saved bookmarks and web browsing history. It mainly allows for Facebook monitoring. Since Facebook is a huge social platform, many things happen on it daily, and you`d not want some of them abusing your kid`s innocence. So you need to keep track of your child`s Facebook activity with TrackMyFone. It allows you to view all Facebook Messenger chats.
You will not only monitor message/SMS apps but also view all the apps and also restrict the usage of certain apps on the target phone.
Pros:
Geo-fencing and location tracking
Remote data wipe
Access/delete media for the target device
Cons:
Root is required for advanced features
Jailbreak is a must for iOS
6. MobiStealth- Best hidden message spying app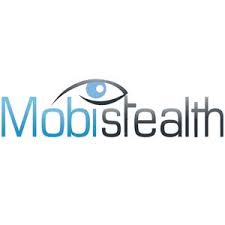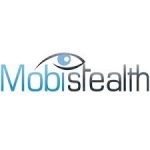 Pro Plan: $49.99 every three months
Pro-X Plan: $79.99 every three months
Mobistealth is a spying app developed to empower employers and parents looking for certain answers or trying to keep their company or kids safe. The app allows you to read all incoming and outgoing messages on iOS and Android. You just install it on the target device, and it will do the spying.
The message spying feature in Mobistealth is well designed to offer you with the relevant information to stay in control and informed on the life of your kid or work life of your employees.
The app brings with it other great features like email monitoring, call recording, web monitoring, location tracking and social media monitoring.
Pros:
Stealth mode
Keylogging feature
7. SpyEra – Most affordable option for message spying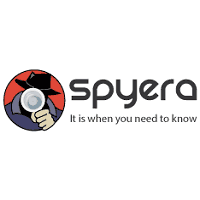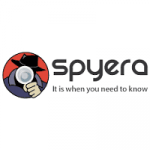 Premium Plan: $32 per month
SpyEra was originally a message spying app before other monitoring features were added for concerned employers and parents. It is an award-winning app that enables you to spy on any device you need to keep track of.
SpyEra is compatible with Mac OS, Windows, Android and iOS. It works on both Android tablets and smartphones. However, you may be required to root the device to access all spying features.
The app is professionally designed and very easy to navigate. On the control panel, you`re provided with a real-time analysis of all the incoming and outgoing messages which include even the deleted messages. You can see details such as phone number, date and time and contact name.
The app also gives you the option to choose specific keywords or numbers that you want to monitor further. You receive a notification whenever any of them is used.
Apart from letting you spy on SMSs and messages, SpyEra comes with other useful features. These include remote camera monitoring, social media spying, email spying analysis, GPS tracking and media file access.
Pros:
Easy to use interface
Social media spying
Email spying analysis
Cons:
Root may be required for all features
After going through his review, you may be wondering which app to settle for. You should not rush things. Evaluate what you need to accomplish with your spying app, your financial capability, and how reliable a particular app is to your spying task. All apps discussed here are the top text messages spying apps for 2019, and they`re all up to the task. Most of them operate in stealth mode, so the targeted user will not realize there is spying going on. It's always advisable to check on the features and installation process. If a spying app requires jailbreak or root to operate, then it may not be a good option. However, rooting may be necessary when you want to view or access more features.
FAQs
What devices can mSpy track?
mSpy can track and get access to the text messages of Android 4+ and all iOS devices.
Is it legal to use a spy text app?
Yes, it is legal provided that the owner of the device where the app will be installed has given you consent to do so.
Can I uninstall the text message spy app?
Yes. Text message spy apps can easily be uninstalled. Just follow the instructions from your spy app provider.
How can I check the data that mSpy app will get?
Sign in to your mSpy account and go to the control panel.
Does the device where mSpy was installed need to be connected to the internet?
Yes. The monitored device should have access to the internet so that mSpy can send the information to your control panel.