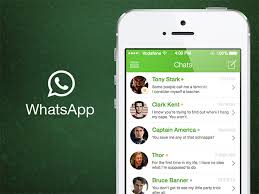 Are you curious about what your kids are doing on WhatsApp? You may want to know the content of their chat and who they spoke to. WhatsApp is a secure application that will not reveal its content to you just like that. But with the use of WhatsApp spy apps, you can access their WhatsApp accounts and know what they are up to online.
It is not a big deal to find spy apps in this tech age, but the prerequisite sometimes might not be easy to achieve. Many WhatsApp spy and tracking apps require that you root or jailbreak your phone and this might make you lose interest in spying. The good news is there are WhatsApp spy apps that make you have trouble-free spying.
WhatsApp spy and tracking applications exist in various types but you might have a little problem choosing the best one. At the end of this article, you will be familiar with the top 5 best WhatsApp spy and tracking apps and ultimately be able to choose for yourself.
Table of Content
Pros and Cons of Having a WhatsApp Spy App
Pros:
Distant monitoring – This means that the phone you want to spy on does not have to be close to you. You can monitor and spy the chats of the other people even from afar. This makes you see all their messages and activities on WhatsApp. Someone can watch your back from a distant so even if you are going into a hostile environment, you can be sure that you'll be safe.
Cheap pricing – There are so many of these applications that come at very cheap prices. Some are free while others come at a cheap plan that you can afford. The pricing plans are also convenient that you can renew your subscriptions monthly, quarterly or annually.
Beyond WhatsApp spying – WhatsApp spy and tracking apps spy beyond WhatsApp accounts of people, they go as far as spying their social media accounts. You can use them to spy on other social media platforms, to get the location of their device and to record calls made by the device you are spying on.
Recording surrounding voices – You can record the voices surrounding the device you are spying on, no matter its location.
Retrieval of deleted messages – Even when the WhatsApp status and chats on the target device are deleted, you can retrieve them by the use of the WhatsApp spying app.
No rooting – You do not have to jailbreak your phone to use the best WhatsApp spy and tracking app, so you can be sure to achieve your aim without causing trouble for yourself.
Investigation – Forces and security organizations use the WhatsApp spy and tracking app to investigate criminal cases. In situations where there was an exchange of information through WhatsApp or other social media platforms, the app can be put to use to retrieve messages that were deleted by the criminal in the process.
Cons:
Privacy issues – As much as you are spying on other devices, your device can become the target. The innovation of these WhatsApp spy and tracking apps made privacy terms a concern for many people and organizations.
The Best WhatsApp Spy and Tracking Apps 2019:
1. mSpy – Most advanced WhatsApp spy and tracking app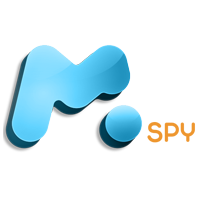 Free Version: Yes (7-day trial period)
Basic Plan: $26.99 per month
mSpy is a name that cannot be ignored in the list of the best WhatsApp spy and tracking apps. It comes with handy features and great functionalities. It is compatible with various OS like the Android OS and iOS.
The mSpy app runs on two packages namely the basic and premium packages. From their names, you can deduce that the latter is robust than the other. The premium package comes with all the features the app offers while the basic package is limited when it comes to some features.
The app collects data from the target device and transports them to your dashboard so that you can use them to your advantage. You can access both qualitative and quantitative data using this application, whether it's a text message, call log or contact details on the target device.
Within the framework of mSpy, you can monitor websites and block them. This can be used by employers to keep their employees focused on the job at hand. This monitoring goes as far as knowing the pages that they have bookmarked or websites they frequently visit. You can block them out if you want to.
GPS tracking, calls monitoring, retrieving and viewing of deleted messages can be done and accessed via the mSpy app. It goes as far as showing you the map that leads to the physical device for some time.
Pros:
Easy to use
24/7 technical support
Can track the target device's GPS location
Hidden when installing
Can monitor web history, calls and other data that needs to be monitored
Geo-fencing features
Cons:
For Android OS, you will have to root the target device.
2. Spyic – No rooting required

Free Version: No
Basic plan: $39.99 per device per month
Premium plan: $49.99 per device per month
Family plan: $69.99 per device per month
Spyic is one of the best WhatsApp spy and tracking apps that exist on the globe. Unlike any other WhatsApp spy app, it is a total package. It spies from WhatsApp to social media, tracks the location and monitors the calls made on the target device.
Spyic does not ask you to jailbreak the iPhone or root the Android that you want to spy on. With its cutting edge technology, it bypasses any target device security whether rooted or not. To use the application effectively on the target phone, it has to be installed on it. However, the application icon is invisible, such that the owner of the device does not know it is there.
For Android OS, the only way to evoke the application is by using a secret code that is only known to you. The installation is within seconds because the app size is not up to 2MB. It's more like invisible to the user of the device. For iOS, no app needs to be installed so the user will never know.
Spyic is used by millions of people in the world because it has been around for several years. When spying, you do not need an app on your phone or PC because it is web-based. You can assess your Spyic dashboard through any browser and spy on the target device.
Another powerful feature that you will enjoy is its keylogger. This enables you to be able to track everything that a keystroke does on the target device. It is like you see all that is being done by the phone user easily.
Pros:
Social media spying for all plans
Keylogger feature
Tracking of location
Monitoring of calls
Recording of calls
Cons:
There is no free plan for this application
3. FlexiSpy – Has call interception feature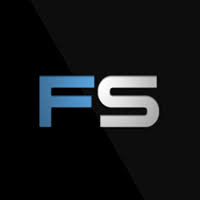 Premium Plan: $33.0 per month or $149 per year
Extreme Plan: $66.0 per month or $349 per year
Among the best WhatsApp spy and tracking apps is FlexiSpy. This spy tool offers to monitor both audio and digital communication for all kinds of devices. Some new phones have this application preinstalled on it, but to monitor the phone, you will have to install the app on your system.
The high price of its plans is because of the powerful features that you will find on it. Some of those features cannot be found on other WhatsApp spy and tracking apps. It has a reputation for advanced tracking and monitoring since its inception in 2005.
Unlike many apps that require you to be tech-savvy, the FlexiSpy app is very easy to use. Reports and notifications are generated clearly and easily. FlexiSpy Extreme plan offers features like call interception and recording. Another beautiful feature is that you can activate the camera and microphone of the target device to monitor its surroundings.
FlexiSpy also has a password cracker that makes you be able to retrieve passwords that have been deleted from the target device for your usage.
Pros:
Can interject calls
User-friendly interface
Can track of live calls
Can record surrounding voices
Cons:
It has a high cost compared to other spy applications.
4. FreePhoneSpy – Can retrieve deleted messages


Free version: Yes
Paid version: No
FreePhoneSpy is among the top-ranking WhatsApp spy apps that is free for Android OS. Aside from tracking WhatsApp chats and messages, it also uses complex algorithms to retrieve messages that have been deleted on the target device.
This application is very easy to use for people that have a problem with operating technological platforms. By downloading and installing the application on the target device, you will become the administrator of what goes on with the device.
You can track beyond WhatsApp data and record the surrounding voices of the device you are spying on. This application is not available for iOS maybe that is why it is completely free.
Pros:
Completely free to use
Controls target device with push commands and SMS
Can track call logs, SMS, GPS location and much more
Records the surrounding voices of the target device
5. Hoverwatch – Has GPS tracker feature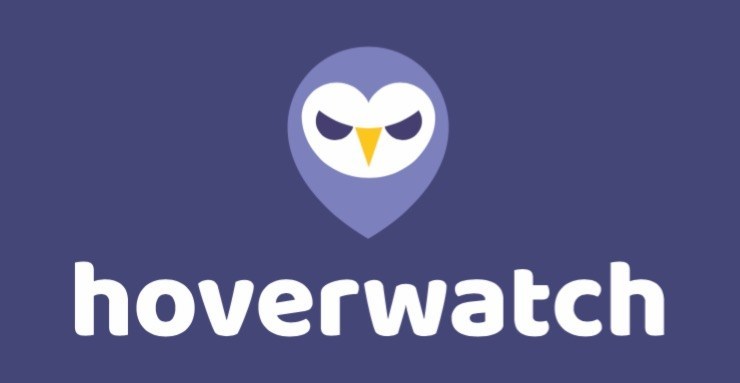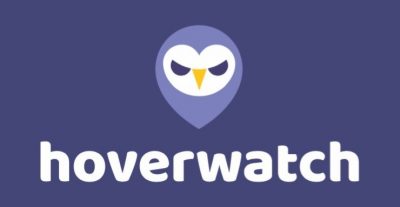 Free Plan: No
Premium Version: $24.95 monthly ($9/ month for yearly subscription)
Hoverwatch is among the best WhatsApp spy and tracking apps. It helps you track any phone's location, access its text messages and record calls made by it. All forms of exchanged media on the target device can be accessed by the application user.
Hoverwatch permits the tracking of social media applications like Facebook, Telegram, WhatsApp and Skype. It is one of the most economical WhatsApp spy apps when compared to others. The features it offers are commensurate with the subscription charges.
It is a convenient app to use as the tracking is done without the knowledge of the device owner. You have access to seeing the calendar entries, contacts and saved notes on the device. You can go as far as spying on the web history of the user.
Its GPS tracker is reliable as it provides accurate location of the monitored device through the use of its GPS and Wi-Fi hotspot. Without GPS, Hoverwatch can provide the location of the target device.
Hoverwatch also offers a front camera feature which gives you information on who uses the target device at any point in time. It takes photos of the user secretly as soon as they unlock the phone to use by using the front camera.
Pros:
Easy to use interface
Can take screenshots at any time
Has the stealth mode feature
No rooting
Cons:
Must access the phone physically for the app to be installed
As an employer or parent, there is a need to get one of the WhatsApp spy and tracking apps. Your employees may become less productive and increase your costs if they are allowed to visit any website of their choice on the company's system. Children may also wander from their focus online to a website that might become their addiction. This can cause them to neglect their studies and get other vices.
Save yourself the stress by subscribing to either the free or paid plans of the WhatsApp spy and tracking apps. Your choice will be dependent on your device, needs and available resources. Digesting the pros and cons of each app can help you make a good choice.
FAQs
Are there legal backings for the existence of WhatsApp spy and tracking app?
Yes. There are legal backings that support the existence of the app. Some of them give parents the ability to monitor their kids that are under 18 years old.
Do all WhatsApp spy apps work on all kinds of devices?
Most of them work on all kinds of devices, but some are restricted to the Android OS.
Do I have to see the target device before installing the app?
For iOS devices, you do not have to see the target device since it can be done remotely for mSpy while for Android, the device has to be physically present.
How can I install a WhatsApp tracking app?
It's very simple. Just go online and download the app for installation. While installing, you will be required to select a plan, except it's a free subscription.
When did these WhatsApp tracking apps appear?
They came out after some years of WhatsApp's appearance in the social media market. Some like FlexiSpy has been around for more than a decade.