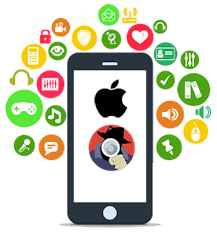 Are you curious about what your kids and employees are doing on their mobile devices? A keylogger for iPhone will give you all the details that will satisfy your curiosity. The way it works is such that it turns your iPhone to a surveillance device.
A keylogger for iPhone can report what your target device is used for at any time. You can use it for your phone if your kids play with it all the time. This will make you track their activity on the phone, as every action performed by each keystroke is reported to you on the platform.
Details about the location of the device, call logs, text messages, websites visited and the person most frequently contacted are directly downloaded to you. You can go as far as getting the credential they use in their social media accounts.
Read on to choose the best keylogger for iPhone that suits your needs. Read more information about what a keylogger is here.
Table of Content
Pros and Cons of Having a Keylogger for iPhone
Pros:
Protects confidential information – Businesses thrive on secrets that make them unique from their counterparts. These secrets are the keys to their reputation in the industry and so should be kept within their walls. A keylogger for iPhone can help you monitor your employees to know which one of them is selling such secrets to your competitors. Aside from that, you can know those that promote the company's key values and compensate them for it.
Monitors every keystroke – A keylogger for iPhone will make you know all that the target device is doing at a particular time. Every action activated by a key, whether it is an on-screen keyboard or not, is displayed to you to your advantage.
Investigation – There are some criminal cases whose success hinges on some vital forms of exchanged media via various devices. A keylogger for iPhone will help you retrieve such media no matter the kind of social media website it was transferred through.
Safety concerns – Aside from employees, there are times that your kids venture into activities outside their school. You can always monitor and supervise their activity using a keylogger for iPhone. You will be able to analyze the kind of people they move with and those that should not be around them.
Recording surrounding voices – As the user of a keylogger for iPhone, you will be allowed to activate some parts of the target device to your advantage. An example is the activation of the microphone and camera to capture surrounding voices and even a photo of the user respectively.
Beyond call logs – A keylogger for iPhone does not only analyze call logs. It also accesses every social media accounts, sent and received messages, GPS data, pages bookmarked, web history and many more.
No jailbreaking – The beautiful thing about some of the top keyloggers for iPhone is that you need not jailbreak the target device. Jailbreaking takes more time than installation and so you need not worry about how to steal the iPhone so that you can successfully jailbreak it.
Retrieving deleted messages – One of the basic reasons for the invention of keyloggers for iPhone is the retrieving of messages that have been wiped off from the device.
Cons:
All details are being stored on private servers – The fact that most information gathered from keyloggers for iPhone are stored on the private servers of the keylogger company provider makes it dangerous. They become so powerful as such information can be used for their personal needs.
Privacy issues – Spying on your device can be unsafe for you, especially if done by a third party. Sensitive details like your bank account passwords and credentials as well as credit card details and so on can be accessible by a user of any keylogger for iPhone. Its presence makes privacy and cybersecurity almost impossible in the world.
The Best Keyloggers for iPhone
1. mSpy – Best keylogger for beginners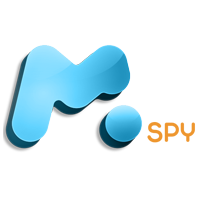 Free Version: Yes (7-day trial period)
Basic Plan: $26.99 monthly
mSpy is a high ranking keylogger for iPhone when it comes to the latest technologies in the market today. It has a wide range of compatibility and comes with great functionalities and handy features that you will love to have.
This keylogger for iPhone collects almost every data on your target device and displays them on your dashboard. It collects information like contact details, call logs, frequently visited pages and websites and so on. There is no limit to the kind of data that this application collects.
mSpy also works well when used to track the GPS location of individuals. It views and retrieves deleted messages from any website or application on the phone. It goes as afar as showing you the map that leads to your target device for a short while.
Its framework permits you to block the websites that you do not want your kids to visit. This can be put to use when you want to manage the bandwidth used by your children to visit some gaming or video websites.
mSpy runs on two packages which are the premium and the basic plans. The latter has limited features that are readily available in the premium version. Your choice will be dependent on your resources and needs.
Pros:
Geo-fencing features
Tracking GPS location of target devices
100% stealth mode
24/7 technical support
Easy to use interface
Monitors calls, text messages and web history of target devices
Cons:
If the target device is Android OS, rooting will be needed.
2. FlexiSpy – Top-rated keylogger for iPhone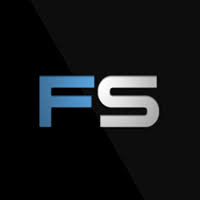 Premium Plan: $33/month or $149/year
Extreme Plan: $66/month or $349/year
FlexiSpy is among the top-rated keyloggers for iPhone that you can find online. It has features that are not found in many keyloggers. It has existed since 2005 and has been known for its advanced phone tracking and monitoring.
It is very convenient to use such that you do not need a tutorial for its usage. Its functions and notifications are easy to set up. Settings can be easily understood so you do not need to be tech-savvy for you to use the application.
What makes FlexiSpy unique is its clear reporting format and password cracker feature. Its password cracker feature helps you retrieve even deleted passwords from the memory of the target device.
GPS tracking, capturing of photos, details of call logs, text messages and contacts are features that are present in this keylogger for iPhone. It offers two packages which are the premium and extreme plans. Only the latter can be used to activate the microphone to record the surrounding voices of the target device.
Pros:
Records surrounding voices
Easy to use interface
Tracks all data on the target device
Ambient listening mode
GPS tracking
3. Hoverwatch – Has a reliable GPS tracker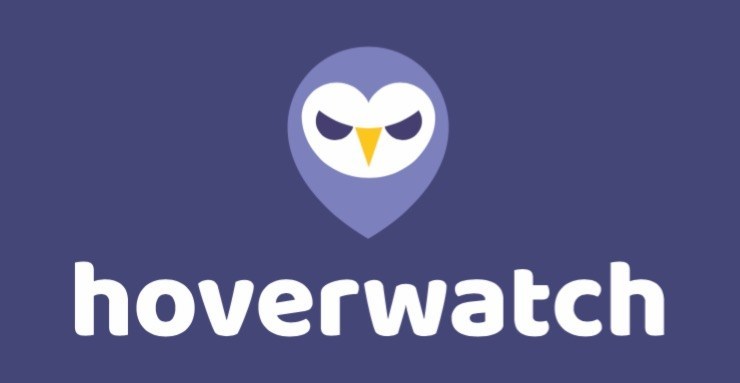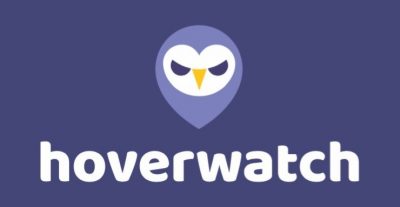 Free Plan: No
Premium Version: $24.95 monthly ($9 per month for an annual subscription)
Hoverwatch is definitely among the top 5 best keyloggers for iPhone. It does everything a keylogger does like the recording of calls, tracking of location and accessing text messages of the target device. You can use it to access any file exchange on the social media accounts on the target device.
Its incredible feature of taking the photo of the present user of the target device makes it top-notch and desirable. You get to see who is using the device at any point in time. This is done without the user of the device knowing as the camera is activated secretly.
It is an application that is very convenient and economical to use. This keylogger for iPhone will make you access the calendar entries and web history on the target device so you can know the event they are planning ahead of time.
Aside from spying on social media accounts, you will be able to spy on their notes and contacts saved on the device. Unlike some other keyloggers, the subscription plan is commensurate with the service it offers.
Hoverwatch has GPS tracking features that are reliable. Though most of the location data are gathered using the Wi-Fi hotspot and GPs of the target device, Hoverwatch can get you the location of the device without using its GPS.
Pros:
100% stealth mode
Easy to use interface
Can take screenshots
No jailbreaking needed
Has a free plan
Cons:
Should get direct access to the target device first
4. Spyic – Device rooting is not needed

Free Version: No
Basic plan: $39.99 monthly/device
Premium plan: $49.99 monthly/device
Family plan: $69.99 monthly/device
Spyic is also a top-ranking keylogger for iPhone. It has such a great reputation for meeting the expectation of its users. It is a total package that does everything that a good keylogger for iPhone should do. It tracks the location of your target device and also monitors/records calls made on it.
Spyic does not need you to jailbreak your iPhone before it works perfectly on the target device because it makes use of an advanced technology that bypasses target devices no matter how tight the security is.
Upon installation, the application will remain invisible in the target device and can only be evoked by a secret code that will be known by you alone. The memory of the application is very small (less than 2MB).
For iOS, there is no need to install the application on the target device because it can be done remotely. This keylogger for iPhone helps you to see everything that is done on the target device and use it for your advantage.
You can go as far as spying on the social media details on the target device and even other sensitive information. All this information can be accessed through your dashboard online because Spyic operates as a web-based application.
Pros:
Tracks the GPS location of the device
Monitors calls
Records all call logs
Easy to use interface
Spying on password and credentials
5. Cocospy – Has 30 features you can use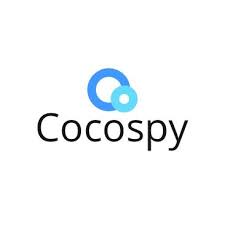 Basic version: Yes
Premium version: $9.99 per month
Family version: $16.66 per month
Cocospy is a top-rated keylogger for iPhone. You can be sure to get all its advertised features activated when you subscribe to it. It offers total monitoring of all the activities on the iPhone that you are targeting.
It has a beautiful interface that will help you enjoy using a keylogging app. It can successfully track SMS, social media apps, GPS location and so on without missing any detail. It does this by bypassing the security system of your target device. You do not have to jailbreak it to use Cocospy.
Over the years, Cocospy customers have been satisfied with its services. So it's not surprising that it has an average rating of 96%. With over 30 features, you can be sure to get something that is worth the price you are paying.
Cocospy is known in the world as a top keylogger for iPhone. It is recognized by great institutions like Forbes, Washington Post, CNET and New York Times. There is a free demo that you can always access to know how the interface works before subscribing to it.
It has a 24/7 customer support available in different languages. Its installation is very fast. Moreover, it is invisible to the user of the target device. Lastly, it has a customer base of over 190 countries and is trusted by all of them.
Pros:
100% stealth mode
GPS tracking
Invisible iPhone keylogger
No technical jargon
Social media spying
Cons:
Limited basic version
Needs physical access to target devices
The rise of social media platforms has brought us lots of fantastic benefits. However, without parental supervision, these social media sites and other websites that can be found online can expose your children to inappropriate and violent content.
That's why if you have a suspicion that your kid is being exposed to such content, it is recommended that you get a keylogger to know the specific things he is doing then have a serious talk with him so he can understand what things he should avoid.
FAQs
Is remote installation of mSpy possible for iPhone?
Yes, you do not have to see the iOS device before you can install mSpy application on it.
How easy is the remote installation for iPhone?
It is similar to the usual installation you do on your Android phone. It is very fast and easy.
What does stealth mode mean?
It means that the application will run secretly on the target device. The user of the target device will be unaware of the application.
What is the size of the keylogger for iPhone?
It is usually less than 2MB. This makes it almost invisible.
Why was the keylogger for iPhone invented?
It was invented out of the good intention to know what some people, especially children, are up to online.