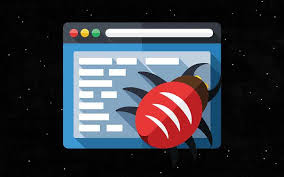 Up to a few years ago, most people didn't believe that Macs can get viruses. Well, maybe you still do or once thought so. Unfortunately, you are wrong. Viruses can infect Macs, just like any other machines. Although it is rare, but they do. Getting a virus infection on your Mac is the last thing you want to experience. Not to mention, the effects that come along with the virus. Luckily for you, in case you ever find yourself in this fix, we got you covered.
Below we look at the various ways to scan and remove viruses from Mac. This page will also enable you to identify virus signs, so you are apprised next time you experience something out of the ordinary.
Remember to also check out our best Mac antivirus apps page too.
Best Mac Virus Removal Software 2020:
Best Virus Removal Software 2020
Table of Content
In a Rush? 3 Quick Steps to Remove a Mac Virus:
Click here to download and install Malwarebytes for your device.
Run a full system scan by clicking the Scan Now button. This process takes a few minutes.
After the scan is complete, click Remove Selected to remove detected threats from your device. Sometimes a restart may be required to clean your device entirely.
What is a Mac Virus?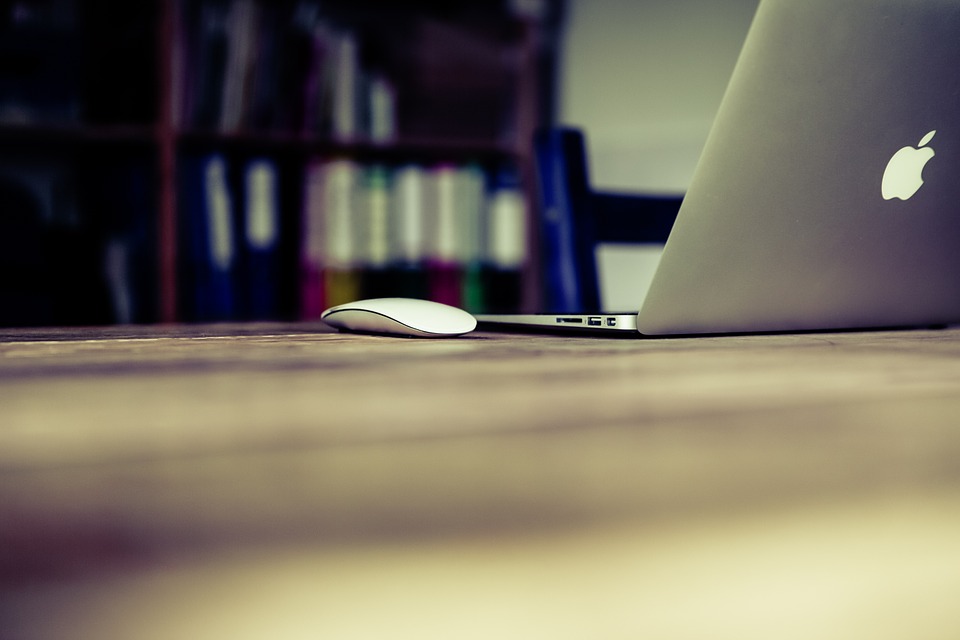 Mac virus refers to those viruses targeted to Mac and Mac users. Just like with any computer, Mac viruses will infect your system and replicate while rewriting the codes for other programs in your computer. Mac viruses form part of the macOS malware.
Mac virus authors build the virus to be unnoticeable while infecting your system. This makes Mac viruses rank among the most dangerous security threats to the macOS. If you start noticing unusual signs such as apps appearing in your Mac computer which you don't recall installing, your Mac is likely infected.
Now, this doesn't mean that every time you see such a sign your computer is infected. Sometimes it could be a problem regarding configuration or just an updated version of an existing application that has changed names or icons.
There are various ways of spreading the virus. The most common one is through software packing.  You might have unintentionally installed a virus riddled program thereby exposing your Mac. Applications such as streaming tools and file converters are among the popular ones used. Other methods of virus spreading are through email attachments and web links
Ergo, you should be careful when installing software, especially from unknown sources. If you notice a virus infection, you should quickly remove it or ask for guidance if you are stuck or don't know what to do. We hope after reading this article, you won't need to seek technical help.
What are the types of Viruses and Malware?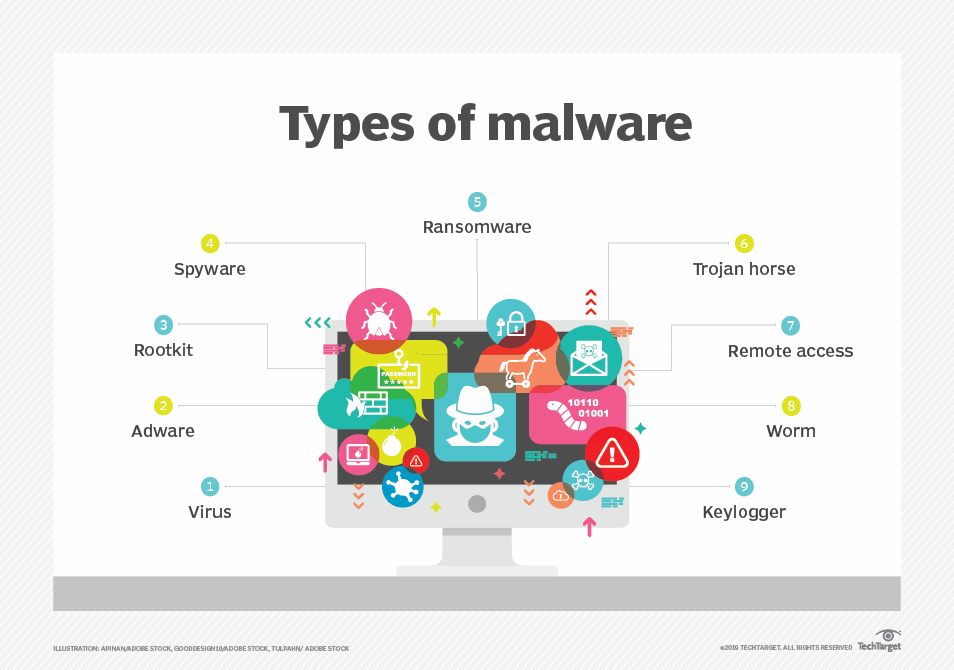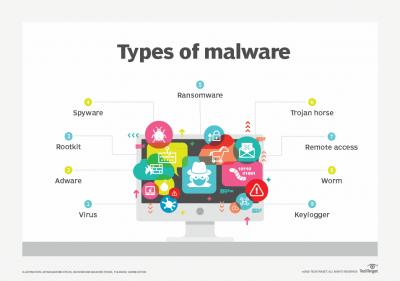 There are numerous classifications of malware, each intended to bring harm uniquely. Some malware may be harmless but pave the way for more dangerous malware. Here are the most common forms of malware that continue to wreak havoc.
Virus – Just like its biological counterpart, this type of malware replicates and modifies some programs with its code. Usually, it lays dormant until it's executed. The infected programs become corrupt and fail to work correctly as they should. They can also spread uncontrollably and damage the system`s core functionality. A virus appears as an executable file (.exe).
Spyware – Spyware is malware designed to spy on a user. It collects and sends sensitive information to its authors without a user`s knowledge. Depending on the design, spyware uses stealth to carry out its operations. It collects confidential information such as a user`s browsing habits and personal information, especially information like the name, social security numbers, biometric data, credit card number and email address of users.
Ransomware – This malware encrypts files found in a device and even locks users out of their devices. It then displays a message with information on how you can decrypt the files and gain access to your device. Usually, it gives instructions on how to pay a ransom mostly in the form of cryptocurrencies.
Trojan/Trojan horse – This malware masquerades itself as something useful or legit. It is a trick used to fool you to get the Trojan into your own device`s system. Once granted access, it creates a backdoor for other malware to infiltrate your system.
Keylogger – As its name suggests, it's a malware used to monitor and record keystrokes you perform on a keyboard. Once a specified amount of information is logged, a keylogger transmits the data to the author. The data is then analyzed for various sensitive data, including usernames, emails, usernames and passwords, as well as bank details.
Adware/advertising malware – It's a form of persistent malware that installs itself without any direct permission from a user. The malware continuously displays ads in the form of banners, autopay commercials and pop-ups. Sometimes, adware can alter a user`s search results to show ads or redirect them to advertising websites.
Worm – It is a type of malware whose primary function is to self-replicate and then spread worms other computing devices in a network. A worm can cause significant network disruptions and may alter data and files in some cases.
Rootkit – It's a malware that gives its developer privileges or root access in the affected computing system.
How to know if your Mac has a virus?
Mac viruses are designed to be unnoticeable. Fortunately, some symptoms and behaviours can tell you if your Mac is infected. You don't want to embark on the virus removal task without actually confirming that your computer is infected. Your Mac may be infected if it starts showing signs such as sudden reboots, incessant pop-ups amongst others.
Some detailed signs include:
Your Mac starts showing erratic behaviours and performing unauthorised actions
Your Mac can start running unusual processes even with administrative rights. These processes are usually stealth and intrusive.
In some cases, the viruses can seek to activate the camera or microphone.
It becomes slow when loading applications as well as pages in the browser
Your Mac starts working sluggishly in a sense akin to that of a heavy process running in the background. If this happens yet your Mac has plenty of storage, it likely is infected with a virus. The virus could be responsible for using up the majority of the CPU resources.
Pop-up ads flood your computer
Even pages that you don't expect to get overlaid by ads such as Wikipedia will show adverts. Sometimes these pop-ups may appear on your desktop. Especially, watch out for ads that are unrelated to your browsing activities.
Applications you didn't install show up
It could also be a toolbar on your browser which you don't recall ever installing. If you notice a browser extension that is appearing in your browser for the first time, it may be a virus. It could also be an application claiming to be an antivirus.
Some applications start demanding your login credentials
Some intrusive applications or web pages will ask for your log in details to get access to your data. Although other issues can cause these symptoms, it is recommended you run a scan on your computer to eliminate the chances that it is a virus.
For instance, your Mac could run slow because of many other reasons.
If indeed it is a virus, remain calm and start the process of virus removal depending on the virus that has affected your Mac.
Best Free Mac Virus Removal and Malware Removal Solutions in 2020:
1. Use Anti-malware Software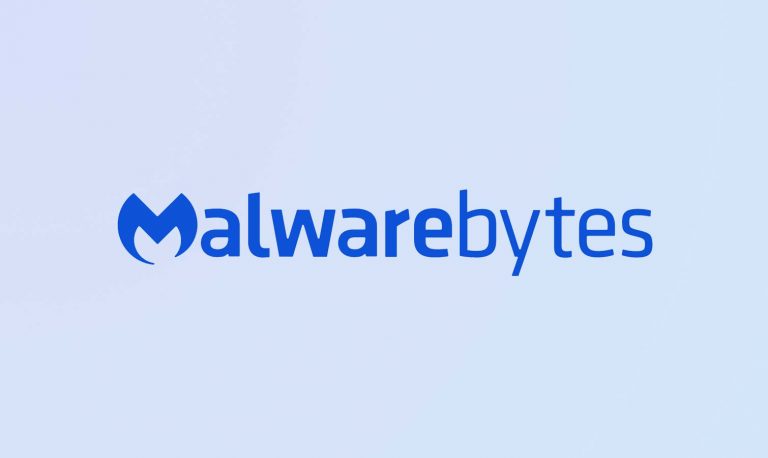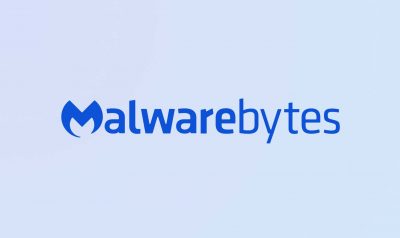 The most recommendable and useful way of removing malware from your device is by using a reputable antivirus or anti-malware software. This is software engineered to detect, clean and shield your device from new malware infections. All you have to do is get a reliable antivirus or anti-malware software like Malwarebytes.
To get started, download the software. If you disconnected your device from the internet for safety reasons when you suspected that you might be infected, reconnect it so you can download and install the software as well as update it. If you can't download the software on the infected device or can`t access the internet, use another device, save it somewhere and take it to the infected device. Then proceed as follows:
Launch Malwarebytes software
On the software`s Dashboard section, click the `Scan now' option to perform a threat scan
Once the results show up, select the items you intend to disable or quarantine. The detected software might be the one bringing malware
Finally, click the quarantine button to move the selected items to the quarantine section
If you wish to get rid of the detected items, go to the Quarantine section and click the Delete button.
There is also other useful antimalware software you can get. They will protect your device from any future threats and also offer you other security features as well.
2. Protect Your Device Against Malware
When it comes to malware infections, prevention might work better than the cure. Luckily, there are a few common sense, easy behavior that minimizes the chances of running into malicious software.
Double-check downloads – From official storefronts to pirating sites, malware is usually lurking just around the corner. So before you download, ensure you double-check that the provider is trustworthy by carefully reading comments and reviews about it.
Don't trust online strangers – Social engineering, which includes fake profiles, curiosity-tickling offers, abrupt alerts and strange emails, are among the top methods of spreading malware. Don't click on something if you don't have an idea of what it is.
Ensure you are careful when you browse the internet – Malware can be found almost everywhere but tends to be more common in websites with poor or no backend security, especially small, local sites. If you stick to secure, large, reputable websites, you can greatly minimize the risk of encountering malware.
Use an ad-blocker – Adware is a common type of malware you can avoid when you use an adblocker. Malvertising, where online criminals use infected pop-ups or banners to infect your device, is happening at an alarming rate. You can`t spot or know which ads are maliciou: so it's advisable to stay safe by blocking them with a reliable, effective ad-blocker.
Be mindful of using free Wi-Fi – When using a phone or laptop in a public place or café, be wary of connecting to free Wi-Fi. Avoid exposing personal and sensitive information through online banking and shopping. Hackers might channel malware to your device or access your data without your knowledge. If you must use free Wi-Fi, ensure you use a VPN connection. It protects your connection by encrypting your data.

3. Improve Your Defenses

Make Backups – Make regular backups of documents, photos or files in your device and store them on an external hard drive or cloud storage. This can help prevent the loss of important data should you face a malware attack.
Keep your protection up-to-date – As discussed above, using anti-malware software is the best way to stay safe from malware infections. However, you need to keep the anti-malware software updated to protect your device from any emerging malware threats. Keeping it up to date is crucial because new malware is being created all the time, so even if you downloaded your antimalware a month ago, it might require updating now.

What are the Pros and Cons of Having Mac Cleaners?
Pros:
More free space – Cleaning up a Mac device will wipe-off all unwanted and unnecessary data that could be hogging the system. This generates more free space to create room for other useful programs on your computer.
Safeguards your identity – Mac cleaners remove history data, internet cookies, previously deleted files and any traces of your personal and confidential data from the system, thus protecting you from a potential data breach or hack.
Computer security – As your Mac system may contain several viruses and other malware, cleaning Mac will help remove such malicious programs and keep your system safe from any form of hardware or system crash.
Enhanced system performance – Mac cleaning utility will surely help your system reach the peak level of performance. Getting rid of unwanted system junks, caches, log files and large files will ensure the smooth functioning of your Mac.
Cons:
Useless features – All Mac cleaning utilities use well-designed marketing tactics to lure you to their paid apps. They make the software seem incredible with impressive sets of features to attract you. But you shouldn't judge a cleaning app based on these attributes. Some of the features are useless and don't offer any benefits at all.
The Best Mac Cleaners in 2020:
1. CleanMyMac X – Best all-rounded Mac cleaner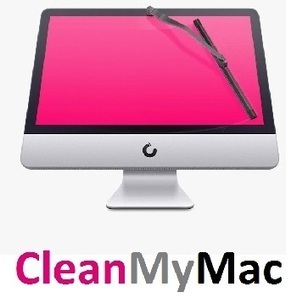 Free Version: Yes
Paid Version: $34.95
CleanMyMac X is one of the best Mac cleaner 2019 tools. It comes with a wide range of other features in addition to cleaning up your Mac device. It can help remove malware from your device and boost memory performance resulting in faster performance from your computer. This could be the single cleaning software you Mac requires to clean out junk files.
CleanMyMac X gives you the chance to clean your Mac computer from every aspect. You can easily and quickly remove unwanted files, thereby enhancing the performance of apps and maintenance of specific tasks. It also has additional features like Software Updater and Uninstaller that are designed to help with optimization.
Other than a detailed junk scan, you can perform a `Smart Scan' that looks out for performance issues and potential security threats. Alternatively, you can opt for specific cleanup sections such as mail attachments, photo junk and malware removal, among others. It creates valuable space to store files on your Mac device without transferring junk files to your available iCloud space. Smart Scan cares for all versions of Mac and provides you with information about the condition of your device and helps you make decisions after that.
Malware removal is another excellent module that scans your device for various malware and instantly deletes them. It uses a variety of algorithms, which allow it to offer complete protection against all kinds of malware while keeping the performance of your Mac at the optimum. This is done by getting rid of broken downloads, outdated caches, logs and localizations.
Besides its numerous variety of functions, it also has a simple layout. The software comes with a stunning, neat gradient user interface that is simple and easy-to-navigate.
Pros:
Malware removal
Abundance of features
Easy-to-use interface
2. CCleaner – Best for heavy internet users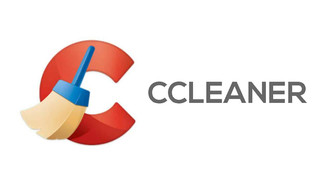 Free Version: Yes
Paid Version: $12.49
CCleaner has been the standard in PC cleaning software for a long time. Mac users can reap the benefits offered by Piriform developers. CCleaner is a professional, quick and easy to use software not only for speeding up your Mac but also for securing it. This software is lightweight and offers you an uncomplicated user interface coupled with big sized options. The best part is that it's completely free. Although the software provides a pro version, the free version does not compromise on the significant features.
CCleaner is especially useful for heavy internet users. This is because the software can remove cookies and browser search history in addition to freeing up space. Its browser cleaner can remove temporary internet files, cookies, form history and download history. This is a great and convenient feature to purge tracking cookies. It also clears saved passwords thereby making your online browsing secure and safe.
The software has `Cleaner,' `Tools,' and `option' tabs that help you delete unused data, junk files, unwanted files and other items that can lower the performance of Mac. CCleaner has a cleaner that clears temporary files, clipboard, error reporting, recent documents, the Recycle Bin, jump lists and memory dumps.
CCleaner emphasizes two essential features:`faster computer' and `privacy protection.' You also get services like Automatic Updating and Real-Time monitoring at the premium level. It allows you to run a real-time virus scan that can eliminate the risk of privacy threat.
Although CCleaner is listed among the best Mac Cleaner software for 2019, it lacks some things. The software is not fully featured because it only has a beta version for Mac devices. This results in the absence of some features that are available on the original version. Also, it is limited to specific browsers like Safari, Chrome and Firefox.
Pros:
Quick installation
Automated scheduling for optimizing and cleaning
Cons:
Limited to a few browsers
3. Daisy Disk – Best for multiple disk cleaning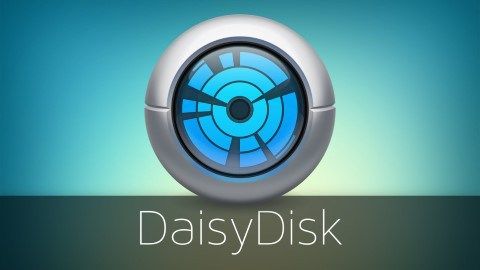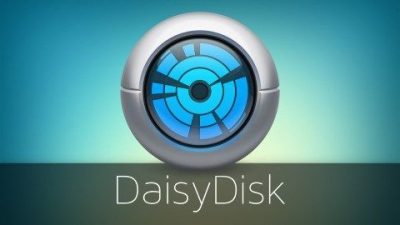 Free Version: Yes
Paid Version: $9.99
If you are a visual person, then DaisyDisk is an excellent cleaning tool. You can use it to view the content of your drive in an interactive, colorful graph. It gives you a bird`s eye view of your device`s storage system in the form of a chart. This means you can instantly recognize the flaws in the storage partition and make the necessary changes as required. It sorts your files into various groups such as Downloads, Music, Documents and Large files. Each of them is allocated a unique color and spoke that indicates the amount of space they are taking up.
When you click on a file element, you will be forwarded to another interactive circular breakdown of files. You can simply drag and drop files to the lower end corner and delete them. DaisyDisk is capable of cleaning more than one disk simultaneously and at maximum speed. You can also opt to preview the content within the software with its QuickLook feature.
The software also has collection drawers that can help you stage files for trashing. You need to browse through and select the items you do not require and clear them all with a single click. Once you install the software, it will ask permission to access all the files contained in your Mac device. Grant the permission and let it scan your PC hassle-free.
Pros:
Awesome design
Scans of drives are fast
Cons:
No warnings about deleting wrong stuff
4. Disk Doctor – Best option for beginners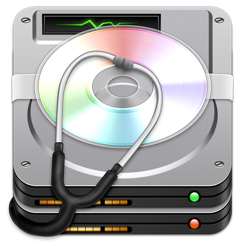 Free Version: Yes
Paid Version: $2.99
Disk Doctor can perform certain cleaning operations that maintain your Mac system and optimize its performance. It has a pretty funny name, but this Mac cleaner software offers you incredible features. Disk Doctor fixes possible errors and gives you the chance to fine-tune hidden preferences. It checks for junk files that pile up on the Mac system. It is a lightweight application that effectively clears junk files from the hard drive. If you need to create more space on your disk, Disk Doctor is an ideal choice. The software eliminates a maximum number of duplicate and any other unwanted files.
It has a pretty small window on its interface than tells you the space on your hard drive, as well as the used and available free space. There are no additional steps or checkboxes, but all you need to do is simply click on the scan button. It scans six areas that include logs, trash can, mail downloads, downloads, applications, caches and language files. There are explanations for each area as well as the type of junks that can be found in them.
The processing of clearing is pretty easy and quick and you will get a notification of the amount of space that is freed. This is what the software does since it doesn't have any additional features that would allow you to set up specific options.
One significant shortcoming of this software is that it only scans Mail for attachment, therefore, neglecting other desktop e-mail clients. While other Mac Cleaner software utilizes secure erase procedures, Disk Doctor uses a basic method that might not remove a file permanently.
Pros:
Full preview
Clear interface
5. OnyX – Best free in-depth cleaning tool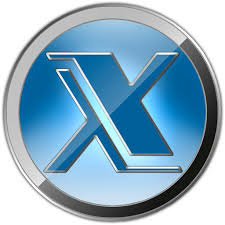 Price: Free
This feature-packed utility is also one of the best Mac cleaners for 2019. There are so many operations you can perform with it from structuring the system files, verifying the startup disk to configuring parameters in the Finder and other applications like Safari and Dock you. You can also perform disk maintenance and cleaning. You can delete caches and delete apps and all they come with.
Onyx can be overwhelming for first-time users due to its rich selection of commands and tools and it's a quite unfriendly user interface, but it gets more useful once you start exploring it. Navigating through it can be a time-consuming process, but your hard work will definitely pay off.  Apart from cleaning and maintenance tasks, Onyx comes with tools for building Indexes and databases.
It also boasts a bunch of MacOS utilities like screen sharing, storage management and more. Its parameter sections offer numerous hidden Mac settings that usually need Terminal to access. Although you can perfume many actions with Terminal, you will need to remember complicated commands. All in all, be careful not to delete important files or features unknowingly.
Pros:
In-depth maintenance tools
Hidden settings
Cons:
Basic and not well-developed user interface
Other steps you can take in case your Mac is infected are
Some viruses attack your system and aim to collect data. Therefore, avoid exposing your password.
Disconnect from the internet and stay offline
If you notice or suspect that viruses have infected your Mac, turn off the internet connection- Wi-Fi or Ethernet.
This will block data from being transferred to the virus author or server through the internet.
Other viruses disguised as 'premium' packages claim to be antiviruses that remove viruses from your Mac. If you paid unknowingly and discovered it was a hoax and your Mac is infected, report the payment to the credit card company if you used a credit card.Don't get it twisted, this is not about getting a refund. It is more of a move to ensure your credit card details don't get exposed to the malicious individuals behind the virus.
Clearing your browser's cache and downloads folder
It doesn't matter the browser you use on your Mac, clear the cache. Proceed to empty the trash too. As mentioned earlier, Apple usually goes to great lengths to ensure the macOS is secure even against viruses. Some of the ways include using a 'wall' that prevent the installation of apps outside the app store. Another way is through XProtect- an in-built malware protection tool.
Conclusion
Many people know how to clean Android phones or Windows computers, but when it comes to cleaning Mac devices, few know how to go about it. Actually, many Mac users think that there is no need to clean Mac. However, with more and more junk accumulating in your mac storage, your device will slow down and not offer good performance. You should rely on some Mac cleaner software to get rid of all the useless data.
Discussed above is an impressive list of five best Mac cleaner 2019 software you can use to clean and optimize your device. Consider installing at least one of them on your Mac device.
FAQs
Can my device suffer multiple malware infections?
Your Mac device needs to be cleared of junk periodically if you need to keep it functioning as quickly and efficiently as a new one.
Do Apple devices get malware?
Apple devices, such as iPhone and MacBook, are generally considered secure. However, this does not make them immune to malware. There is malware designed to target vulnerabilities in Apple devices. It is always advisable to protect your Apple device just like any other device.
Can mobile devices get malware?
In the recent past, mobile devices have been a top target of malware. This is as a result of the increased growth in mobile phone usage and the vulnerability in them. Besides, people use mobile devices to store a lot of sensitive information including financial details.
Can I prevent my devices from malware infections?
Yes, you can keep your computer or mobile device safe from malware attacks. You can install reputable anti-malware software. You can also practice other security measures,such as double-checking your downloads, using an ad-blocker and secure browsing over the internet.
Can malware affect my business?
Malware infections target both individuals and businesses. Your business is at a high risk of malware attacks due to its broader attack surface. You can incur more damage while the malware author gets high returns.
Why do I need Mac cleaner software?
Are Mac cleaner applications free?
Some Mac cleaning software is free, while others require you to subscribe or pay a one-time fee.
On how many devices can I use a Mac cleaner software?
This depends on the software vendor. You can purchase a license for one device or more, depending on your vendor.
What are some benefits of Mac cleaners?
The best thing about Mac cleaners is they come with the necessary tools for a safe and deep hard drive cleanup. You should use them regularly to keep your Mac running efficiently.
My Mac is slow. Can Mac cleaner software help me?
Aside from freeing your disk space, Mac cleaner apps also think about the RAM. They can work in the background and monitor RAM usage by programs. If the memory is filled up, the inactive RAM is cleared to enhance performance.