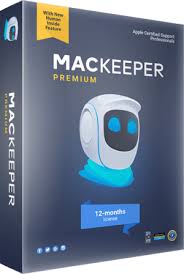 Are you worried about how to keep your Mac running efficiently?
Worry no more! MacKeeper can give your Apple MacBook a refresh to boost performance. It`s an app that automatically cleans your Mac device, runs antivirus software and comes with additional services to keep your device running efficiently.
macOS includes a couple of built-in settings designed to help you clean your Mac and make it run smoothly. However, there are reasons to still opt for a third-party app. If you perform a quick Google search, you`ll find a ton of leaning apps, but MacKeeper stands out among them. Read on for a detailed MacKeeper review. We`ve analyzed its pros and cons, features and pricing to help you decide if it's the right cleaning app for your Mac.
If you'd like to look at the best Mac antivirus alternatives, see this page here.
Table of Content
What is MacKeeper Antivirus?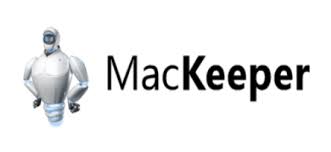 MacKeeper is a utility for Mac designed to boost the performance of your device and protect it from phishing, malware and ransomware.
The app claims to work as an adware blocker and antivirus while also rooting out unnecessary apps, files, logs and other data on your machine for deletion.
What are the pros and cons of having MacKeeper Antivirus?
Pros:
Loads of features – The app claims to be 18 apps rolled into one, providing tons of features ranging from anti-theft protection to file recovery.
Easy installation – MacKeeper is super easy to install and run. Plus, the software runs itself once you set it up.
Several options – MacKeeper offers users with four different options. The main differences are the number of features and the length of subscriptions.
Cons:
High prices – It is worth noting that numerous free cleaning apps can do basically the same as MacKeeper, though they may not be as effective. In light of this, MacKeeper`s prices may seem steep. And the company does not offer a free plan to help you decide if you want to pay for the service.
Previous complaints – Though MacKeeper now has a new parent company, its past troubles with bad user experience and poor advertising tactics have somewhat tarnished its reputation.
What are the features of MacKeeper Antivirus?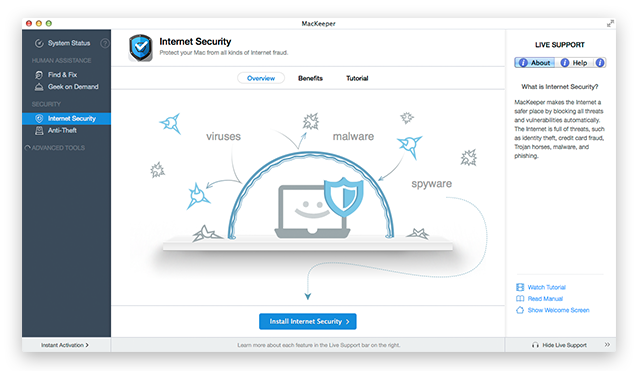 Though Macs are not as vulnerable to viruses as PCs, by design, they are still vulnerable to some virus infections. In fact, malware attacks on Apple devices have been on the rise in recent years as the demand for Macs continues to surge. Although the best way to defend your Mac is by using smart safety behavior and not downloading suspicious files, good antivirus software can help.
MacKeeper performs regular scans on your device to sniff out and eliminate viruses, malware, phishing attacks and more. You can opt to scan specific folders, files or incoming data for potential threats and then use MacKeeper software to quarantine or remove the malware.
MacKeeper is known for cleaning Macs to make them run faster and more smoothly. This feature helps you find unnecessary applications that are not useful or taking up a lot of space, copies of files and random junk that is slowing down your device. Clean up is very thorough and gives you the option to manually choose which junk files (once found) to remove and which once to keep, or choose to have the whole batch automatically deleted.
The memory cleaner feature also monitors installed plugins, making it easy to uninstall apps that you never meant to install or hose that you don't require anymore.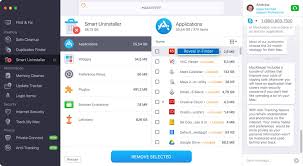 This is a useful handy feature for the complete removal of files and apps. The smart uninstaller eliminates duplicate data on your device, gets rid of old leftover files from previous uninstall and deletes seldom used functions and apps, all to boost performance. Dragging them to the trash will not remove them for good, but Smart Uninstaller will. This is a solid tool for deleting useless stuff and wiping out things you won't ever require.
If you share your Mac with other users, then use Data Encrypter to make sure your data doesn't fall into the wrong hand. This is one of the exciting features of MacKeeper. While not all users will need to encrypt their data, those who need it will find this tool indispensable. This tool allows you to hide your data on the hard drive.
The tool requires you to create a password for your initial use. Next, you log in to the Data Encrypter and you`ll view your hidden files, which you can decrypt by typing your password.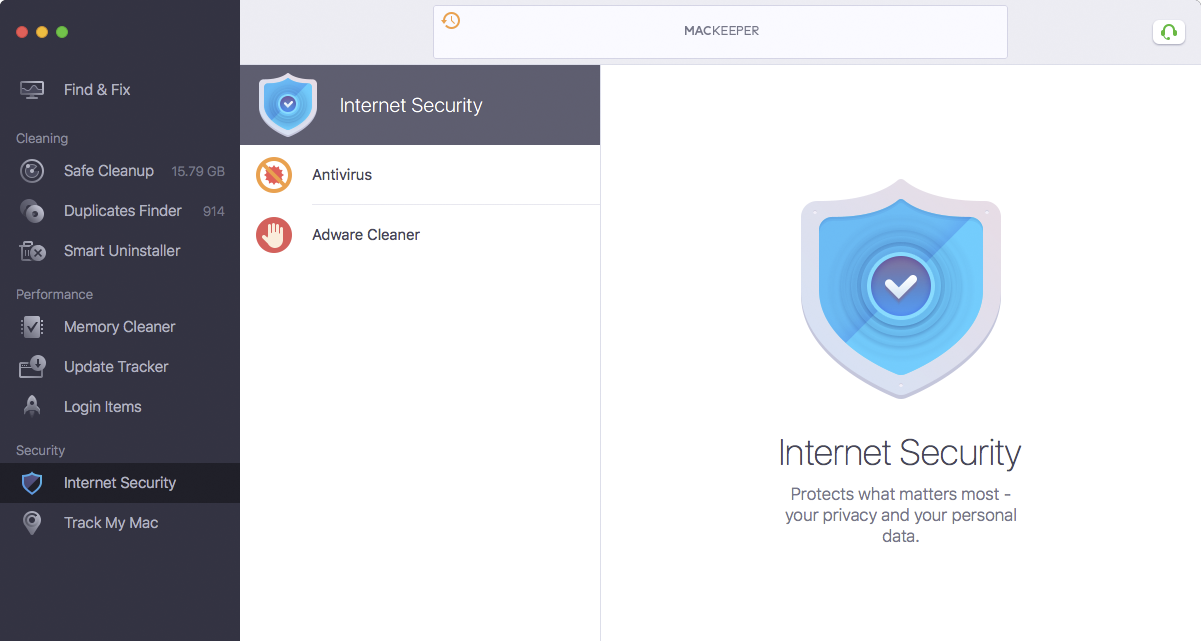 This feature promises to locate and remove any malicious software in your system that displays irritating ads, messaging and other promotional material. As with viruses, it can be challenging to get rid of stubborn adware, which can also hinder your device`s performance.  Though MacKeeper is not an ad-blocker, the app can find and delete any adware that has been unknowingly downloaded to your Mac.
One of the most effective and useful features of MacKeeper is the Duplicate Finder. It detects file copies that take up hard disk space on your device. If you download a lot of files from the internet and move them around a lot, there is a possibility that you may have a couple of duplicate files sitting on your hard drive. Junks and files buildup over time may take a large amount of your space, which results in a slow device.
Duplicates Finder groups the identical files even if they were renamed so that you decide to transfer them to an external storage device or delete them to free up hard disk space on your Mac. You can also duplicate them by type. For example, a `video' tab will only show duplicate video files.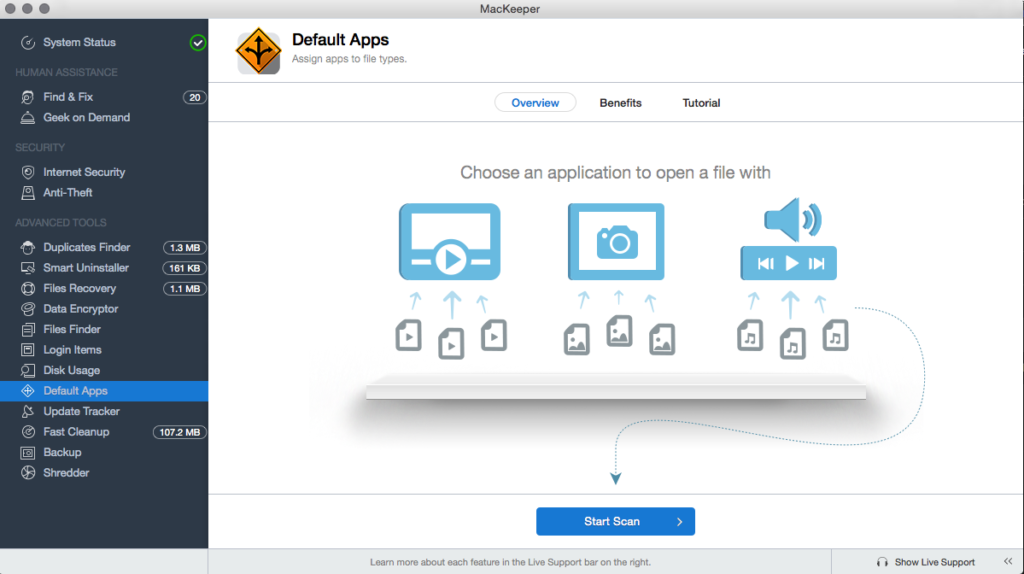 This feature does precisely as its name suggests. It attempts to recover deleted files on your Mac. It can help you recover files you`ve deleted from your hard drive. However, the tool might not be able to most deleted stuff back to life, but it's still a useful feature to have.
When you click on Files Recovery and hit the Scan button, the tool performs a full scan of your system and displays all recoverable files. You then select files you wish to recover.
Another one of the useful features freeing up hard drive space and boosting overall system performance. It scans through your Mac to identify some of the junk files, caches, logs and localizations that you don't use. You can do this right via the MacKeeper interface. It gives you an option on whether you want to delete them immediately. You can choose to perform Fast cleanup on your device at least once per week to get rid of the files that serve no purpose other than slow down your Mac.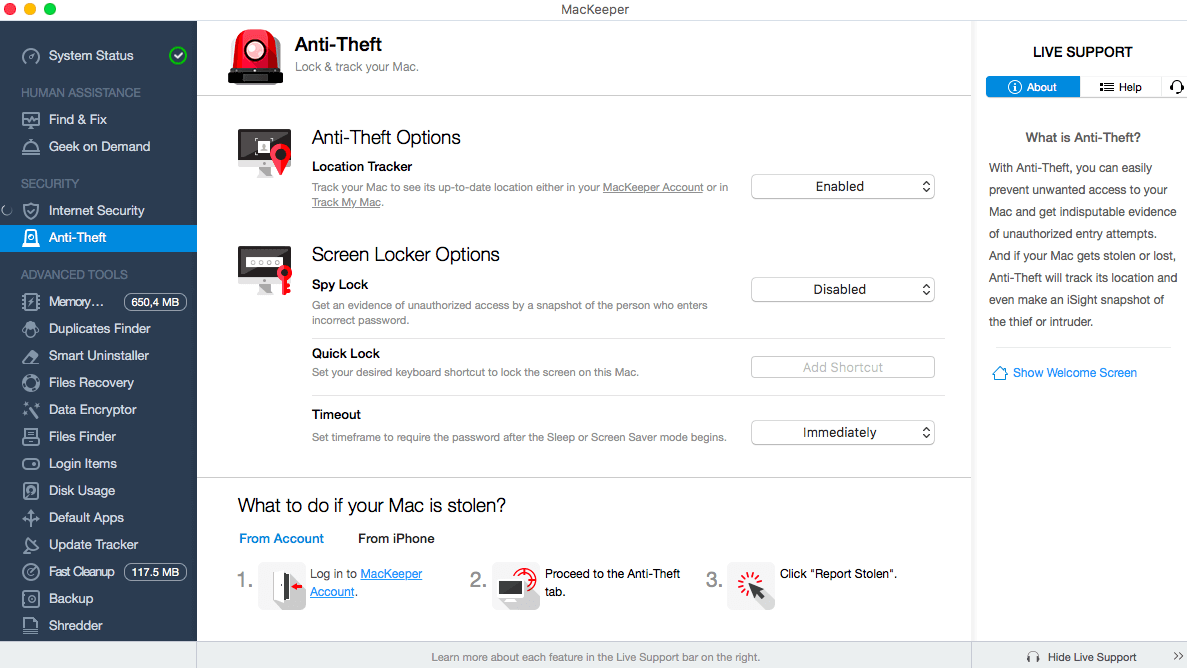 MacKeeper`s anti-theft tool is one of the robust features that make it stand out among other products on the market. This feature allows you to report in case your Mac is stolen or lost. It generates a location report every five minutes, providing you with real-time, accurate location data until your device is located. The anti-theft tool also takes photos through you Mac`s camera to capture the surroundings or suspect`s face.
If you have some files that you permanently want to get rid of without leaving the possibility to recover, this tool will make them non-recoverable even with data recovery software. Just select a file and the MacKeeper Shredder will shred/delete it permanently.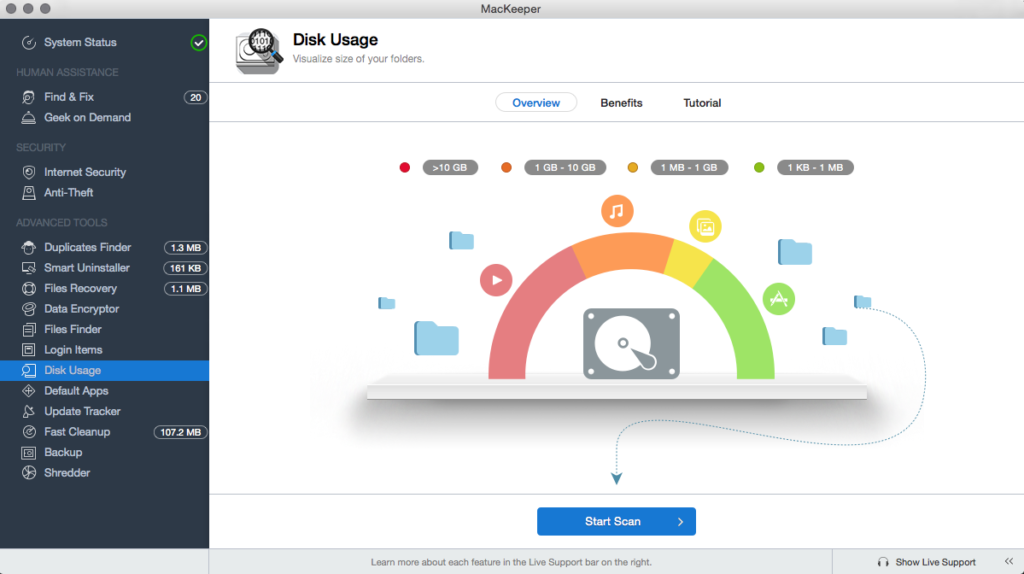 If you have a lot of files on your device, there is a likelihood that some files are no longer needed. This feature scans your hard drive and tells you which folder or file is taking how much space so you can decide whether or not you need it there. This feature is specifically beneficial for people who lack the talent for file management.
Does MacKeeper Antivirus offer a free version?
MacKeeper does not offer a free version but is absolutely free to download. It also provides quite flexible subscription plans.
How much does MacKeeper Antivirus cost?
The pricing offers customers a choice between four subscription plans.  Packages begin at the Basic Level, which costs $14.95 monthly. From there, the Standard package goes for $11.95 per month for a six-month contract. The Premium package costs $9.95 per month for 12 months.
What devices does MacKeeper Antivirus work on?
Just as its name suggests, MacKeeper is a utility software suite designed only for Mac computers.
Conclusion
MacKeeper covers the spectrum from security to cleaning and optimization. It blows competition clear out of the water with beefed-up system security, file cleaning tools and anti-theft protection. With so many cleaning tools available on the market, MacKeeper remains an obvious choice for anyone with an Apple device. Install this crucial app and keep your Mac protected and working effectively.
FAQs
Do I really need MacKeeper for my Mac?
Yes, unless you use your Mac lightly. If you do a lot online, then you might need an optimization app.
Some ads make MacKeeper seen like malware. Is it?
No, it isn't. But it`s right to move cautiously with MacKeeper, especially due to its previous history.
What are junk files and why should I get rid of them?
Junk files are stuff cluttering up your hard drive. They can be duplicate files or files you no longer need. They can slow down your device.
Will MacKeeper slow my Mac?
No. It will actually save some storage space and improve your device`s performance.
Can MacKeeper help me recover files?
Yes, MacKeeper has a File Recovery feature to help you recover deleted files.