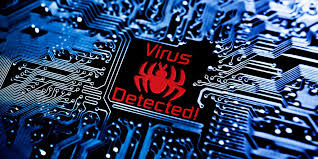 If you own a computer system, then its security should be your top priority. Computer viruses and malware can damage valuable data held on your PC. It's always advisable to have an antivirus installed in your PC to scan the system and remove malicious items regularly. Though installing good antivirus software is recommended and necessary for better safety, sometimes you may need to scan your system or a particular file using a free online virus scanner or cleaner.
Free online virus scanners are straightforward and easy to use. You won't have to install them. They allow you to upload files to their server for scanning. There are others with browser add-ons and other small programs. Also, online virus scanners have an up-to-date virus solution database. So if you want minimal use of an antivirus scan, the best choice is to go with a free online scanner. Here are some of the free online virus scan discussed in detail.
Pros and Cons of Having an Online Virus Scanner
Pros:
Quick scanning – With an online virus scan, you can quickly scan your computer for viruses, even if you don't have an antivirus installed on it (or if it's outdated). There is no lengthy procedure to go through, just a quick scan that doesn't take long.
They are always up-to-date – Online virus scanners are always up-to-date. These cloud-based antiviruses come with the latest virus definitions.
Offer a second opinion – If you already have an antivirus program installed on your computer, you can do a quick scan using an online virus scan to double-check or get a second opinion about your system. Though you can't have multiple antivirus software running on your system because they can interfere with each other, a free online virus scan that performs a quick scan without running in the background should not cause any problems.
Cons:
No real-time scanning – All online virus scans have one major limitation. They don't run in the background. Antivirus software that runs on the background scans every application or program before it runs. This isn't the case with cloud-based antivirus.
The Best Free Online Virus Scanners and Cleaner 2019:
Panda Cloud Cleaner – Offers virus scanning in many forms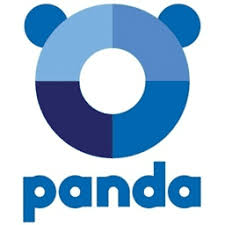 Panda Cloud Cleaner is an upgrade from Panda`s previous online virus scanner, Panda Active Scan. Panda Cloud Cleaner has more features than its predecessor. Also, it installs very quickly and launches immediately. With one click you can confirm the license agreement and start a scan. Panda Cloud Cleaner offers virus scanning in many forms. For instance, you can run the scanner from a USB, use the portable cloud cleaner or write it on a CD/DVD and run it directly from CD or DVD. This means that you can scan via the browser add-on if your computer is already infected and cannot install anything
As one of its features, Panda allows you to use Cloud Cleaner to end all unnecessary processes before you can begin your scan. This ensures the Cloud Cleaner has a better chance of suspicious files hiding behind legit processes. Panda Cloud Cleaner is also pretty easy to use. Once you are done scanning, you select and remove the malicious.
Panda Cloud Cleaner has a boot-mode feature that allows it to handle malware that cannot be removed through the standard procedure. This feature neutralizes all PC resources first then runs a full scan after rebooting.
Pros:
Extremely fast
Includes bootable CG and USB
Cons:
May render some systems unbootable
2. F-Secure Online Scanner – Easiest to use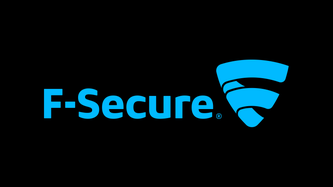 F-Secure Online is a fast, free online virus scan that finds the majority of malware and does not require installation. However, you don't select which files to scan. The Online Scanner covers the entire system. Thanks to it, you can remove Trojan horses, viruses among other types of malware from your operating system.
F-Secure is easy to run. The tool is small since it's based on cloud technology. F-Secure Online Scanner not only scans the files stored on your hard disk but the operating memory as well. Memory scanning is done to check the running processes. The software can also successfully remove malware and viruses through a system restart.
The whole process of scanning with F-Secure is impressively fast. The tool shows details about where the malware and viruses were found in your computer and the number of files infected with a certain virus. You can also view information about the infected files with links to get more information online.
3. ESET Online Scanner – Gives option to quarantine or delete an infection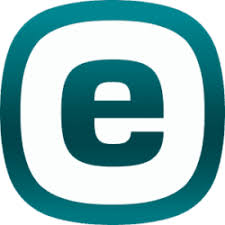 The ESET Online Scanner is the reduced version of the complete ESET Security Suite. This download-only virus scanner offers flawless accuracy when tracking infections and can name and locate every malicious file on your computer system. ESET lets you quarantine or delete an infection, which is not a feature with some online virus scanners.
This tool can run alongside your antivirus to ensure more online safety. It can detect spyware, Trojans, phishing, viruses among other cyber threats. ESET Online Scanner does not need any registration. Just download the file and run it. Most of the modern web browsers like Firefox, Opera, Safari, Explorer and Mozilla Firefox are supported.
The tool gives you an option to quarantine files or delete them instantly. Either way, any threat they detected from your data or system are eliminated regardless of the option you choose. Information can be saved to a file or copied to the clipboard. ESET Online Scanner displays all scanned files, total scan duration, and scanned and infected files.
Pros:
Scans the entire computer
Provides a comprehensive report
Scan customization available
Cons:
Only available on Windows
4. Bitdefender Quick Scan – Makes use of its cloud scanning technology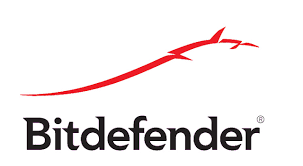 Bitdefender is a top and reputable computer security vendor. Bitdefender Quick Scan is the brand`s online virus scanner that integrates the cloud scanning technology to detect viruses and malware. The tool performs a quick scan, and since this is done on its servers, it does not slow down your system. Bitdefender Quick Scan has browser extensions available and is always updated with up-to-date virus definitions.
QuickScan combines in-the-cloud scanning and intelligent local scanning to build an advanced online virus scan tool that detects threats in memory quickly. It is very lightweight and only requires a small browser add-on for client-side tasks. It runs on Chrome, Internet Explorer and Firefox though installing an extension. QuickScan is different from other online virus scanners as you don't have to download it to your computer or update it.
Bitdefender QuickScan scans threats remotely, at the click of a button, using the high-end Bitdefender Antivirus Technologies. It detects keyloggers, hidden threats (rootkits) and malware. The tool runs online from any PC connected to the internet and does not slow down your computer.
Note that the tool runs in Protected mode by default, and this prevents it from scanning your system`s memory. You can solve this by running QuickScan as Administrator.
Pros:
Quick malware detection
Supports many browsers
Performs quick scan
5. Norton Security Scan – Powerful and straightfoward scanner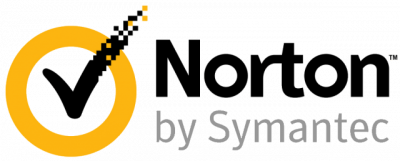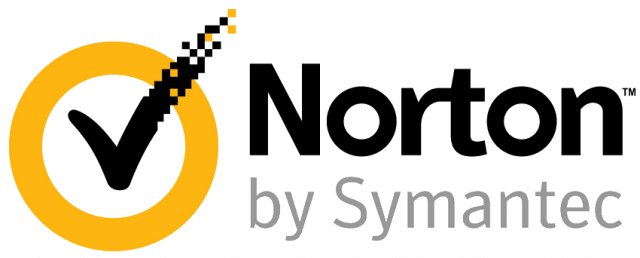 This well-known computer security provider offers a powerful and straightforward online virus scanner that can detect malware, viruses and spyware among other threats. Norton recently upgraded this tool and added a Cookie Manager that checks for malicious code. The tool has an easy installation process and is easy to use too. Norton Security Scan does not use much of the system resources so your system will not be overloaded. The scanner runs smoothly on the background so it doesn't interfere with any running programs.
Norton is a big brand in the industry when it comes to maintaining an active and up-to-date database of cybersecurity threats to protect against. Norton has also enabled an Automatic LiveUpdate feature on Norton Security Scan to make sure you are running the latest version of the tool.
Though the tool is almost full antivirus, it doesn't offer a user with a good level of protection. It does not display the location and names of the infections, meaning you can't remove them manually. Norton Security Scan is a good option if you need to get a second opinion on suspicious files and false positives. It is a good choice if you need to check if your computer is infected with viruses or malware and then use another software to remove it.
Pros:
Full-system scan
A high rate of threat detection
Suspicious cookie scan
Cons:
Can't erase infections manually
Windows only
6. Kaspersky VirusDesk – Scans website links and files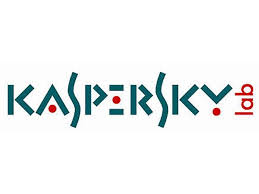 There is no substitution for a good virus scanner. Kaspersky is one of the top antivirus solutions you can have on your computer. Kaspersky VirusDesk is a free online virus scanner from Kaspersky. With this tool you can scan website links and files for viruses. The online scanner only supports files not exceeding 1 MB in size.
According to Kaspersky, VirusDesk online scan checks your files the way Kaspersky Antivirus does. If a threat is located, VirusDesk notifies you of the threat by displaying its name among other details. However, the scanner only allows you to disinfect files. The scanner will also inform you if a file fails to open or is password-protected.
When it comes to links, VirusDesk can check if a link has phishing or malicious content. A link can have a poor, good or unknown reputation. Good means that the scanner did not find any proof of malicious or phishing content on the linked resource. Poor means it contains malicious or phishing content, and unknown means VirusDesk does not have adequate information in its Security Network database to classify the reputation of the link at the time.
Pros:
Scan quickly
The report is straightforward
Cons:
Can`t scan multiple files
No browser tools for easy scanning
7. BullGuard Virus Scan – Provides a detailed report about scanned files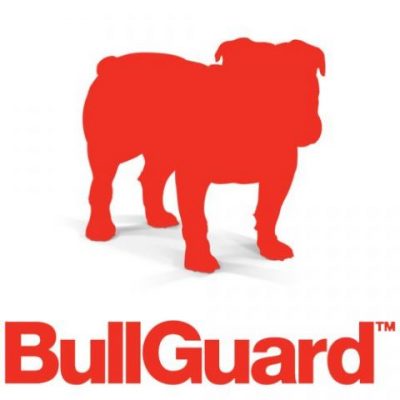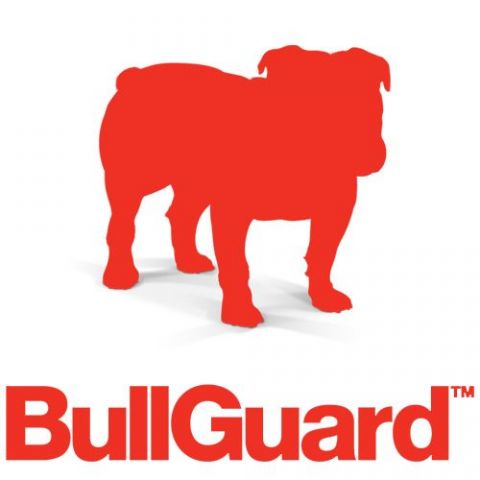 Many people assume that BullGuard is similar to Bitdefender because they utilize the same virus signature database. though they have some similarities, BullGuard comes with an additional scanning engine that focuses on behavioral and on-access detection. This virus scanner only detects threats but doesn't clean.
BullGuard Virus Scan works just like Bitdefender QuickScan. It downloads the scanning engine, designs a list of hashes from crucial areas such as browser plugins, running processes, and startup and uploads them to its server to check for unknown hashes. If any files with unknown hashes are discovered, they are uploaded to the BullGuard`s servers for more analysis.
BullGuard Virus Scan provides a comprehensive report which shows the location of the infected files and lists all files that have been scanned and uploaded.
Pros:
Premium quality
Provides a detailed report
Cons:
Long installation process
Do Computers and Laptops Need Online Antivirus Scans?
Antivirus software, whether installed or cloud-based, is vital in ensuring the safety of your data and information. Although installing good antivirus software is advised and necessary for better protection, sometimes you may need the services of an online antivirus scans.
Computers can gain numerous benefits from an online antivirus. First, you can perform quick scans with an online antivirus. They don't have a lengthy scanning process. It's just a quick scan that doesn't take long.
Another reason why a computer needs an online antivirus scan is that they are always up-to-date. These cloud-based antiviruses always keep their antivirus database updated so that it can tackle any form of malware. You can perform a quick scan that is also very effective in protecting your device.
Another great reason why laptops might need an online antivirus scan is that it can offer a second opinion. If you already have antivirus software running on your PC, you can perform a quick scan to give you a second opinion about your computer system or to double-check your device.
How to Choose the Best Free Online Virus Scanners
Performing a scan for malware cannot be effective if an online virus scanner doesn't know what it's looking for on your computer. So you must choose an antivirus with a good database of known malware. The online antivirus software should come with a robust database of known malware and should compare each scanned file to the contents on its database. The database should also receive frequent updates.
Any good online virus scanner worth its salt will continuously update itself. So if you need to choose the best free online scanner, look for one with an automatic-updates feature. This enables it to tackle any vulnerabilities it might face and also keep its capabilities and virus database updated — the more frequent and quicker the updates, the more the security.
Malware removal is another trait to consider when choosing a good online virus scanner. Removing malware may be as crucial as blocking it in the first place. However, these two functions are regarded as being separate in the cybersecurity industry. That is why most online scanners only detect and block malware but aren't able to remove it if your infected computer. So consider a virus scanner that can block and remove malware.
If you use your computer to browse the internet, then you need to make sure you are safe from online threats. You can achieve this by choosing a good online virus scanner to shield you from them. It should have an internet firewall or browser monitoring features. This allows it to filter and scan your internet traffic from any incoming threat before it can get to your device.
Look for other additional features of a good virus scanner. It should come with ransomware protection, which will protect you from any ransomware attacks, phishing protection and antispam. The best online virus scanner is the one that comes with great security and protection features.
Conclusion
This list above provides a comprehensive review of the best free online virus scanners around. You can choose in between them to ensure the safety of your computer system. Above listed free online virus scanners are reliable and well capable of detecting and removing viruses and malware from the system. Some are only designed to detect threats. They can provide you a second opinion on any false positives. But no matter how good any of the listed online scanners are, they still can't guarantee complete protection against all cyber threats. You can just use them as an addition to your primary antivirus software.
FAQs
Will an online virus scanner slow down my computer?
Online scanners don't use much of your system resources as they use cloud-based technology, meaning they allow you to continue with your activities smoothly.
Does an online virus scanner offer adequate protection?
Online virus scanners are not as robust as standalone antivirus software. They are not strong enough to detect the lower-level viruses or malware.
Are these online virus scanner free?
Yes. All online scanners listed above are totally free.
Can I choose where I want the scan to run?
Some online virus scanners allow you to specify a particular location on your computer when you want to scan. Others scan your entire system.
Do I have to download the virus scanner to scan my system memory?
Although some free online virus scanners may require you to download them before performing a scan, many work without downloading or installation. The work as browser add-ons while others let you upload files to their website for scanning.