If the internet has taught us something, then it is that you are never really safe from malware. Even when you think your internet activity is secure, it is still possible to pick up malware. Conventional antivirus software alone do not suffice when it comes to protecting your device and data. For this reason, cybersecurity firms have sought out to develop software with tools dedicated to remove and also protect you from malware attacks.
Below we take a look at some of the best software to combat malware. But first, we need to understand what exactly is malware.
Best Free Malware Protection:
Best Antivirus Software 2020
Table of Content
What is Malware?
Malware, otherwise known as malicious software, is a term used to refer to any file, code, program, or software that's specifically tailored to disrupt and damage a server, pc or computer network. There are many different types of malware today, but the main types include Computer virus, Rootkit, Trojan horses, Worms, Ransomware, Spyware, Scareware, and Adware.
A number of software and suites can be used to identify and terminate the malware. Such comprehensive tools offer protection to your system against malware.
Pros and Cons of Malware Protection Software
Pros
Anti-malware primarily focuses on proactive multi-layer protection against different types of malware.
Malware removal tools can detect and terminate malware attacks before they hit your system.
In the case your system is infected, malware protection software can recover the health of your system as well as data that was lost.
They offer real-time protection.
Malware protection tools also help keep your data secured.
Cons
Scans can slow down your PC's speed.
For most software, real-time protection is only available in the premium version.
How can my device get infected?
Learning that your device is infected with malware is upsetting and probably the last thing you'd want to hear. Knowing how your device can get infected goes a long way in ensuring you don't let it happen to you.
There are several methods through which cybercriminals can infect and spread malware. The common ones include email attachments, malicious web links, and even USB flash drives. As often as not, most people don't realize their devices are infected until it's late. By then, the malware has settled in the device and already causing harm to the data. The effects of malware can range from mild to extreme, depending on the author and his/her intentions.
In some cases, the malware can remain undetected for a long while, sometimes years. During this time, the malware spreads through your files until your system is entirely infected. Thusly, malware is the last thing you want crawling in your system.
In case your system is not infected, protection is the best course of action. However, if your device is already affected, immediate removal is your only option. Fortunately, there are many malware removal and protection removal tools in the market today.
It doesn't matter if you are installing the tool to remove the malware or just as a preventative measure, one thing remains key. Having an anti-malware tool installed is essential.
Top Malware removal and protection software
Below is a detailed list of the best malware removal and protection software.
Emsisoft Anti-Malware
Operating System: Windows, Android
Devices supported: 5 for Home Plan, 5+ for Business Plan
Cost: Free, Premium starts at $19.99/yr. for Anti-Malware Home or $26.66/yr. for Home & Mobile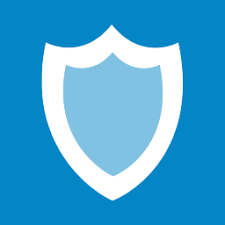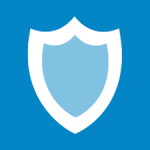 Emsisoft offers a focused malware-removal tool designed to remediate and disinfect your device. The malware-removal tool cleans your PC and scans for any threats. It isolates and removes any threat or any malicious data found.
Emsisoft Anti-malware software additionally offers protection against ransomware as well as phishing. It packs several practical features, including command line-scanner, auto-updates, whitelist and quarantine. Unlike other tools that stop malware from infecting your system, Emsisoft is designed to remove the malware. Think of it as the 911 call of malware protection tools.
Pros
Offers various scan options.
It is portable hence doesn't necessitate installation.
It is simple & easy to use.
Effective at terminating malware.
Cons
Lacks a scan scheduler.
May slow down the performance of your system.
Malwarebytes Anti-Malware
Operating System: Windows, macOS, iOS, Android, and Chromebooks
Devices supported: 3 for Home Plan, 10 for Business Plan
Cost: Free, Premium start at $39.99/yr. ($59.99/yr. for the Home plan)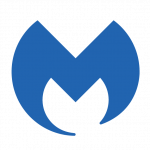 Malwarebytes remains a highly-rated and sterling name when it comes to malware protection. This status is more than well-backed considering what you get from the anti-malware tool.
During the first-time installation of Malwarebytes, you get a 14-day free trial period of Malwarebytes's premium plan. With the premium plan, you are entitled to fast real-time scans to thwart ransomware and other threats. If you have some suspicion of malware infection on your system, Malwarebytes should be the first name to cross your mind.
Malwarebytes Anti-Malware is able to terminate and remove several malware types. It is also handy when it comes to identifying and eliminating suspicious files. The free version of the tool does quite well itself unless you need real-time scanning. You can subscribe to the premium version to get real-time protection and chameleon technology's additional features. Malwarebytes goes a step further to give users awareness of the various types of online threats and how to defend against them.
Pros
Highly reputed by users as well as independent reviewers.
It provides thorough and quick scans.
User-friendly and straightforward user interface.
It is light and doesn't drag down your system's performance.
Compatible with other security tools.
Cons
The free version doesn't include real-time protection or automatic updates
Has only a few extra features
It has been criticized for having limited functionality and settings
Bitdefender
Operating System: Windows, macOS, iOS, and Android
Devices supported: Up to 10
Cost: $29.99/yr. for 3 devices ($39.99/yr. for 1 device)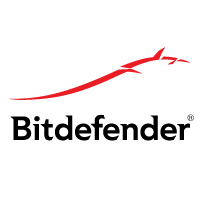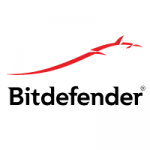 Although it is primarily an antivirus software, Bitdefender provides several built-in useful features to deal with malware. The software works just as well as anti-malware tools. In fact, you can set it to be your primary defense against different types of malware and vulnerabilities. It scans for any suspicious files harbored within your system. If a file is found to be a threat, it is isolated and terminated. The malware removal tool doesn't bombard your system with any ads or pop up notifications. It is also easy to install.
Bitdefender features the B-Hive tech, designed to identify apps that aren't running as they should. Even though the free version lacks advanced features otherwise included in the premium versions, it is still a reliable protection tool. With Bitdefender's Antivirus software, you get parental control, comprehensive anti-malware protection, multi-layer ransomware protection & mediation, and network threat prevention.
Bitdefender has a sleek but handy setting that even makes scanning easier. You can drag and drop files you think are suspicious to the app's home screen for quick scans. The sweeping and inclusive list of services offered by Bitdefender makes it a top choice for malware protection. If you are looking for a simple but powerful package, look no further.
Pros
It comes with anti-malware protection.
User-friendly interface.
Has high ratings and scores from independent testers.
It is light and doesn't slow your system.
Cons
Only the premium versions are available for iOS users.
Bitdefender's support response is slow.
Microsoft Malicious Software Removal Tool (MSRT)
Operating System: Windows
Devices supported: 1
Cost: Free
Perhaps unpopular because it's built-in with Windows, Microsoft's malware protection utility, nonetheless, offers robust protection to your system. The software scans your pc for any specific and prevalent malware attacks. After scanning, it will give you a report including, if any, the identified and removed malware.
Although there exist many Windows dedicated malware protection tools, the Microsoft software is indispensable. This must-have tool is available for free. Courtesy of Microsoft, it is updated regularly.
Pros
It offers thorough scanning of your system for any vulnerabilities.
It provides you with different scan options.
Makes use of a step by step approach to scan and detect malware threats.
It doesn't require you to register.
It is simple, easy to use and runs automatically with system updates.
Cons
It lacks configuration options.
The interface is simple and lacks basic tools.
It has a limited malware targeting scan compared to other software.
AVG
Operating System: Windows, macOS, Android
Devices supported: Up to 10
Cost: Free, Premium starts at $69.99/yr. for 1 device ($89.99/yr. for 10 devices)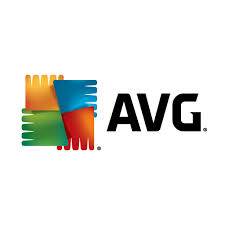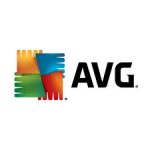 Real-time security updates, as well as scans for malware, are some of the features that come along with AVG's malware protection tool. This anti-malware software offers you protection against various types of malware, including spyware.
Think of AVG as an all-encompassing anti-malware tool. It is sports with several useful protection features while taking a simple design. AVG's antivirus is designed to catch malicious downloads before they infect your system. For such and even more advanced features, you can opt for the pro version. Other advanced features include firewall, ransomware protection, and data encryption.
AVG's pro version packs more advanced security features compared to the free version. Without taking anything from the latter, it still is a decent malware protection tool.
Pros
Has a good track record when it comes to malware protection.
It comes with several configuration options.
Features a user-friendly dashboard.
It provides real-time protection.
Cons
The scans are a little bit slow.
No automatic updates.
Not effective when it comes to phishing protection.
How to choose the best malware removal and protection software
When considering which malware protection tool to settle for, it is crucial to consider different factors. Some of the factors you should keep in mind include whether the software:
Provides all-inclusive protection against different malware types
Has any performance effect on your system
Is simple and easy to use
Has a good customer support service
Has an excellent rating by users and unbiased independent testers
Is within your budget
Takes cares of all your specific security needs
Adequate protection services and utilities
A good malware protection software should be affordable, capable of meeting your needs, not affect your system's performance and have a user-friendly interface.
Choosing the right malware protection tool can be confusing, but with the above factors, we hope we have narrowed down your list to the best protection tools only.
Conclusion
The question of whether it is essential to have a malware protection tool installed on your system pretty much has one answer, yes. These tools will help you stay secure and ahead of malicious software attacks & threats.
It is important to remember that free anti-malware software is different from malware software that offers a free-trial period. The latter means you need to pay for the software, but you get to a free-trial period when you download and install it. The former means there is a basic free plan alongside the paid plans.
FAQs
How do I prevent and protect against malware attacks?
The best way to ensure your device is free of malware is by using anti-malware tools. You can also employ other measures to keep your device and data safe. They include, keep your systems updated, avoid suspicious links and attachments and always run scans to check for any vulnerabilities.
What is the difference between anti-virus and anti-malware software?
Antivirus solely protect against viruses and prevent them from infecting your system. Anti-virus software additionally prevents viruses from activating in the event they have found a way into your pc. Anti-malware software, on the other hand, remove and terminate any malware threat or attack directed at your pc. Of the two, anti-malware software is more encompassing.
Which is the best between free or paid malware software?
There is no clear cut answer for which is the best between free and paid malware software. Both do offer decent protection to your system. Depending on the vendors, some free anti-malware can provide a few extra features & utilities. Generally, the paid versions –pro or premium- offer more advanced protection. However, this doesn't mean the free versions don't work. The decision on which to go for hinges on your individual needs and the subscription you can afford.
Are malware removal and protection tools worth it?
Most of the antivirus software in the market claim to protect against malware. While it is true for a few, for most, it is just but a sales stunt. This is why having a malware removal and protection tool is important. The anti-malware tools are a sure way to remove and get rid of malware from your system.