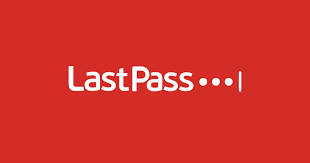 Are you still thinking if you should get the LastPass Password Manager?
LastPass Password Manager is secure, affordable and easy to use, making it an ideal choice for many users who struggle to remember dozens of different complicated logins. Even users who are tech-deficient can harness the power of its interface through its auto-fill system and quick access to the password vault.
On its free version, you can get advanced features and also sync between devices. The premium version offers extra perks, like encrypted storage and emergency access. Either way, you`ll never have to memorize multiple login credentials again. In this LastPass review, we`ll look at its most essential features, pros and cons as well as its price to see if it can help fill the growing gap between security and vulnerability.
Table of Content
What is LastPass Password Manager?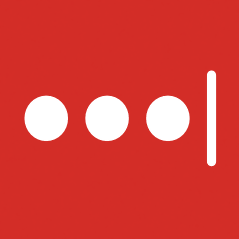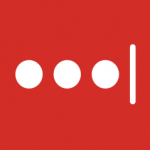 LastPass is a password manager that lets users generate, manage and access all of their passwords saved on Windows and other devices.
It can alleviate all risks associated with passwords and make it easier to manage your numerous online accounts. It can auto-generate robust and secure passwords for each of your online accounts.
What are the pros and cons of having LastPass Password Manager?
Pros:
Nice and easy setup – LastPass has a smooth and easy setup process that automates most of the tedious tasks associated with installing a password manager.
Dark web scan – LastPass has a feature known as PasswordPing that makes sure that your credentials are not floating somewhere on the dark web.
One-to-one sharing – LastPass allows users to share individual login information with other users so they can quickly login as well.
Password generator – LastPass recommends secure, unique passwords so you won't have to come up with them and risk forgetting or repeating any.
Cons:
Lengthy password overhaul – If you need to perform a password overhaul, you may find password managers such as Dashlane slightly hassle-free. With LastPass, you`ll need to change every password one by one rather than automatically updating multiple passwords.
What are the features of LastPass Password Manager?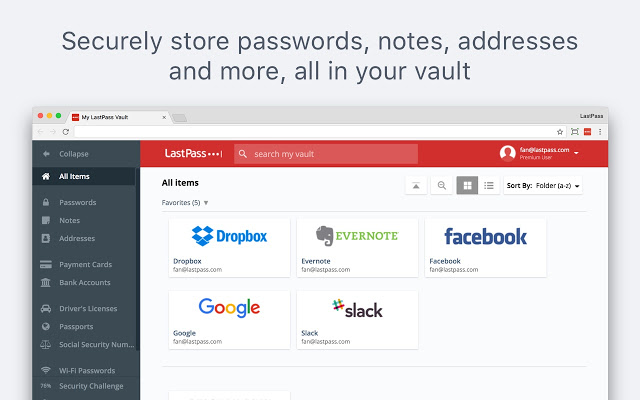 Password sharing is a common feature among password managers but is more in commercial products than free ones. For LogMeOnce, users` can share just five passwords, while U Password Manager limits password sharing to its mobile app. This means LastPass is the most flexible password manager as far as sharing is concerned.
Just select an item in your vault, click the sharing button and fill the recipient`s email address. If the recipient already has LastPass, they will see a notification that they have a new share. Others will receive an email messaging detailing how they create a LastPass account and accept the share.
When you change a password for an existing account or sign up for a new account, LastPass offers to generate a secure password. The password generator creates a 12-character password by default, just like Dashlane and Keeper. LastPass defaults to using a mix of small and capital letters and at least one digit omitting symbols. When you create a new account, the app captures your credentials, and it offers to update its saved password should you make a change. This happens whether or not you accept the help of the password generator.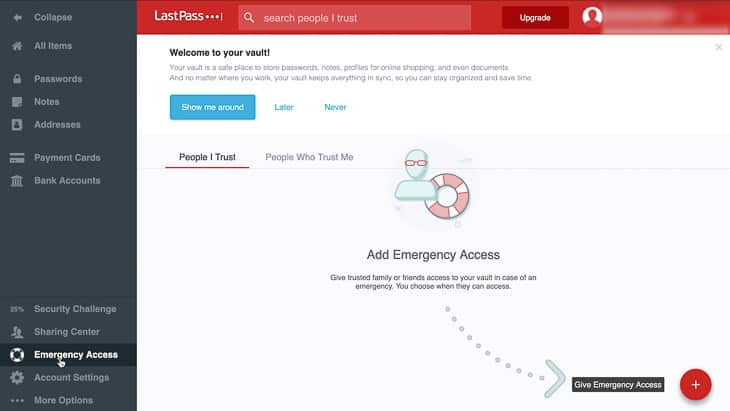 It is not the most cheerful thought, but what would happen if you get to an accident or even die? How will your family access your bank account or your social media to let your friends know what happened? LastPass includes an Emergency Access feature that allows you to define one or more contacts who can have access to your password in case you are not around.
Just like in Dashlane, LastPass lets you enter a recipient`s email address and define a waiting period. The recipient should install LastPass and accept your connection request.
Though it only makes up six percent of the internet, the dark web is the site with tons of cybercrimes. This happens because most of its users are entirely anonymous. Millions of stolen credentials float around the dark web, so you need to make sure your data is secure. Luckily, LastPass provides a dark web scan via its PasswordPing tool, which will scour the internet for your credentials. If it finds your account email address, you`ll be notified via email.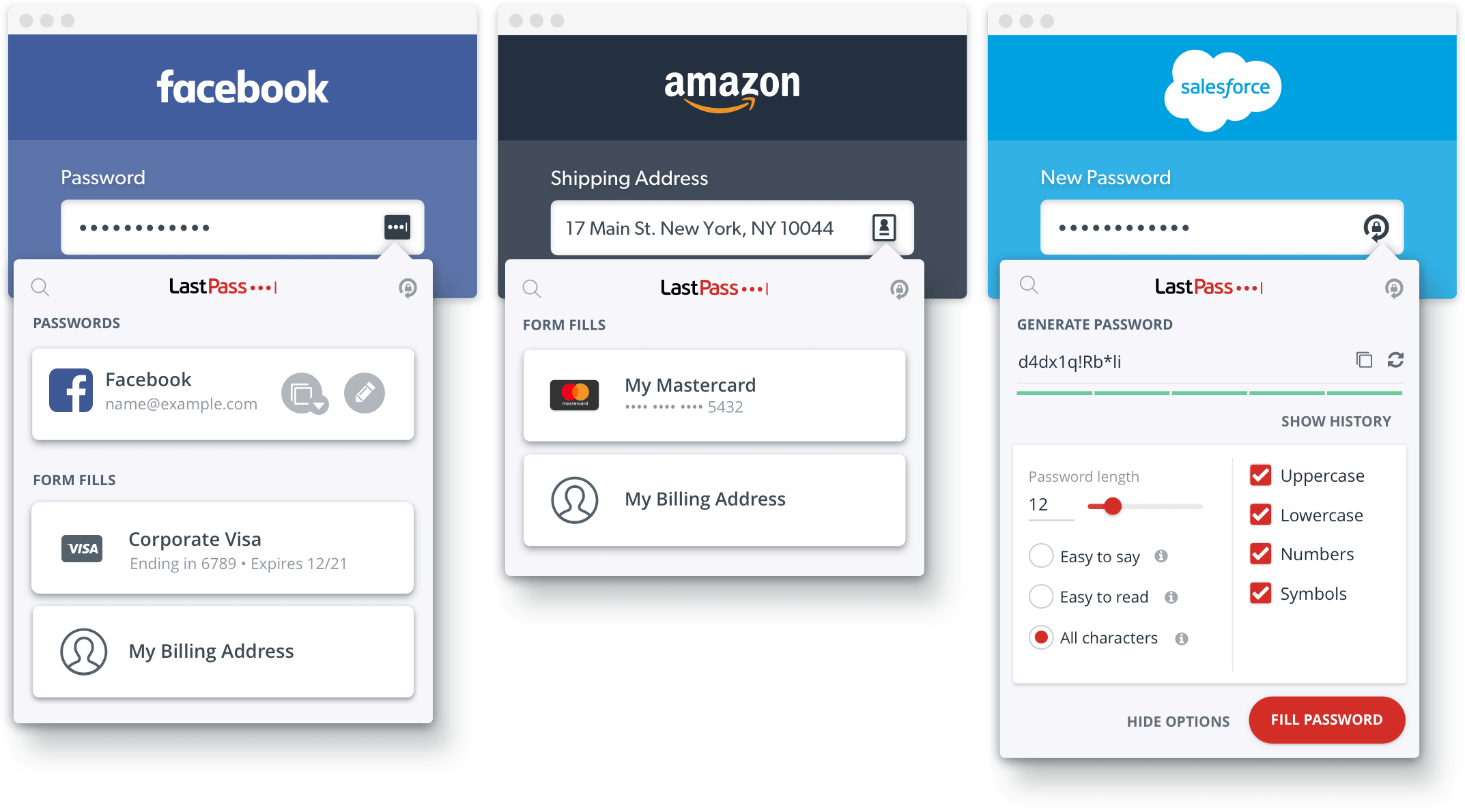 When you have a product that can automatically fill in your login credentials, it's just a short procedure to making it fill your data into Web forms. Although not many password mangers come with this feature, LogMeOnce and LastPass are among the few, as well as Norton Identity Safe.
This feature lets you store multiple Addresses in the app, each with a variety of contact and personal information. LastPass now also allows users to save numerous other forms of personal data.
While other password management tools limit users to specified number of passwords and one device, LastPass lets you sync your credentials across multiple devices with as many passwords as you require.
Multi-Factor Authentication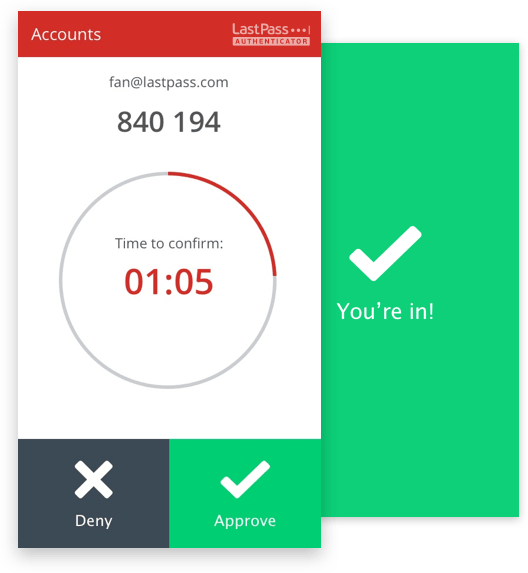 No matter how complex your LastPass master password is, if thieves get hold of it, they can log in as you from anywhere in the world. LastPass requires that you verify your email each time you log in from a new device. That is good, but you can seriously enhance your security by utilizing the app`s multifactor authentication options.
LastPass offers multi-factor authentication to help keep your accounts safe. For access, you can download LastPass Authenticator on your iOS or Android device, but you can also use a third-party authenticator like Google Authenticator. Two-factor authentication can be tedious, so LastPass lets you define specific devices as trusted. You`ll only require a master password to log in from a trusted device.
If you live in the United States, LastPass will monitor your credit, absolutely free. You`ll be notified when your credit report changes so you can check in to ensure your identity hasn't been stolen.
Storing all your passwords safely with LastPass is a significant initial step, but may not be enough. You should go through them and fix the weak ones, and those that you`ve recycled on multiple sites. That's where this feature comes in.
Security Challenge reviews your existing passwords, gives you an overall score and warns you about insecure passwords. This applies in a variety of types of passwords, including weak, duplicate, compromised and old passwords. As part of the analysis, it gets the email addresses found among your passwords and checks them against known breaches.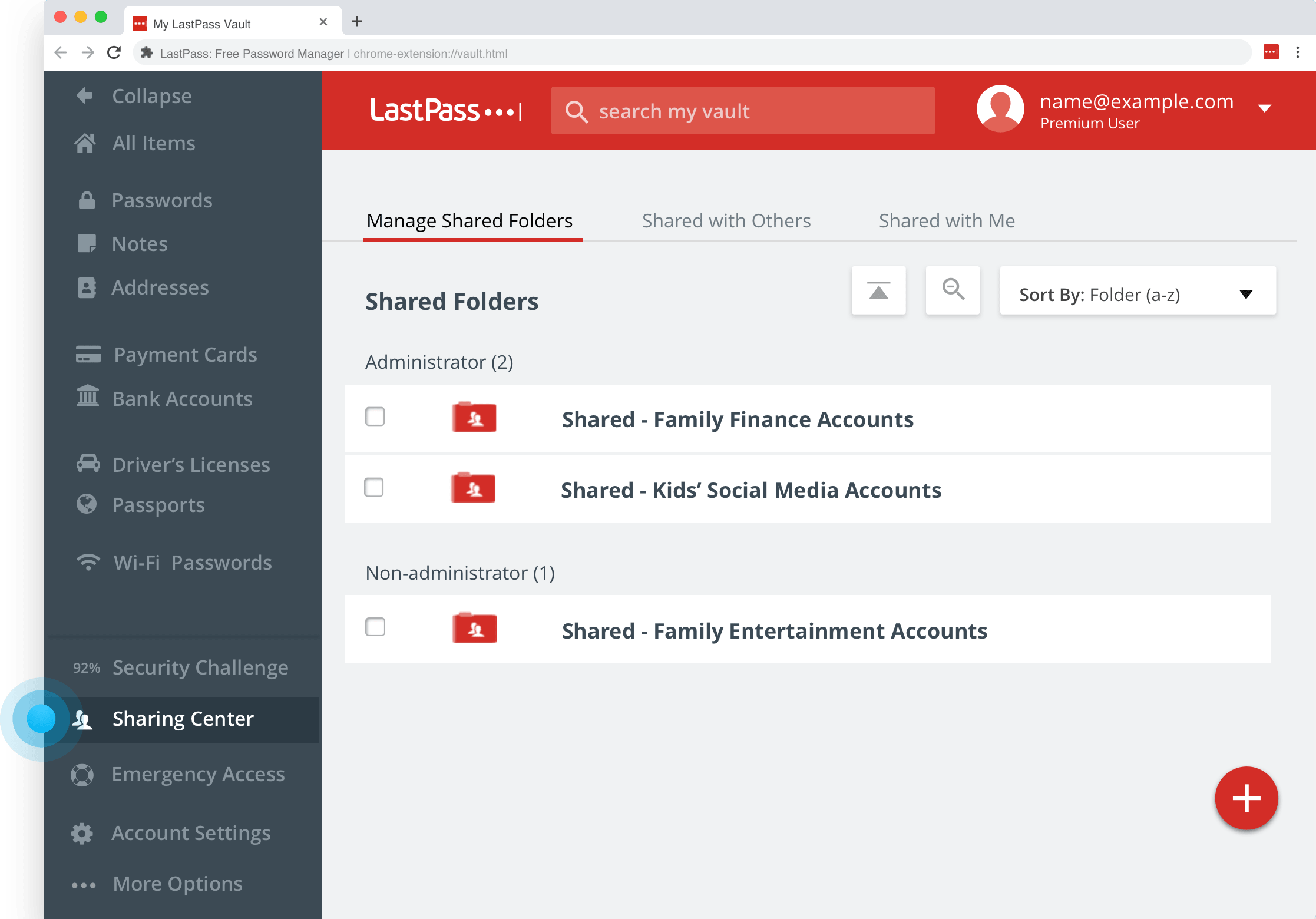 The Sharing Center is a tool within the online vault that lets you efficiently manage your shared items. Just like with emergency access, you can enjoy access to credentials other have shared with you or choose to cut off others with whom you`ve shared passwords.
LastPass password manager works on all major browser extensions, so whether you are using Firefox, Chrome, Edge, Opera or Internet Explorer, your passwords are safe and secure.
This LastPass feature allows you to backup copies of valuable information and documents such as addresses, passports and credit cards. They are encrypted and organized safely within LastPass.
Does LastPass Password Manager offer a free version?
LastPass offers a free version. This is suitable for users who want to use it on a single device, such as your smartphone or PC.
How much does LastPass Password Manager cost?
LastPass offers two price subscription options which include LastPass Premium and LastPass Family. LastPass Premium goes for $36 for one year, and the family plan costs $48 and supports up to six users. LastPass Enterprise is available for business users. For up to 50 seats you pay $29 per user. Larger enterprises may pay $48 per user with additional features such as administrative control as well as the ability to monitor users` password management behavior.
What devices does LastPass Password Manager work on?
You can use LastPass to manage your passwords as long as you have a compatible device, which includes Windows, Mac, Linux, iOS and Android devices.
Conclusion
Overall, LastPass is a good password manager option. It is well-priced, very secure and works with nearly every device you`ll need it for. This simple and straightforward security tool is capable of automatically organizing your passwords and notes among other data in a way that is easily accessible to you.
It also features options like continuous data sync across devices, advanced-two factor authentication, and unlimited password evaluation and sharing. However, the cherry on the cake is how affordable LastPass is. Whether you're on the free version or the premium version, LastPass offers the password security you desire by keeping all your credentials safe.
FAQs
Can I use my LastPass on multiple devices?
Yes. LastPass allows users on the Premium and Family plans to use LastPass across multiple devices.
Can LastPass generate secure passwords for me?
Yes, LastPass has a password generator tool that can help you create robust passwords for each of your accounts.
Will LastPass work on my Android device?
LastPass works in numerous devices including Android, Mac, Windows and iOS.
How can I avoid going through the 2-factor authentication each time?
LastPass allows you to define some devices as trusted, and you`ll only require your master password when you log in.
Does LastPass support password sharing?
Yes, LastPass has a password sharing feature that allows you to share your passwords with other users.